Brought to you by:


Heading to the Antrim Coast? Here are 9 action-packed activities along the iconic Causeway Coastal Route. 
Those looking for a fun-filled weekend away should look no further. The Causeway Coast is crammed with an array of activities that would make any outdoor-lover jump for joy. From epic cycling routes to coasteering, surfing and kayaking, is there anything you can't do on the Causeway Coast? Apparently not. And best of all, this adventure playground is just a 2.5-hour drive from Dublin.
These are our top 9 things to do along the Causeway Coastal Route.
1. Aquaholics Tour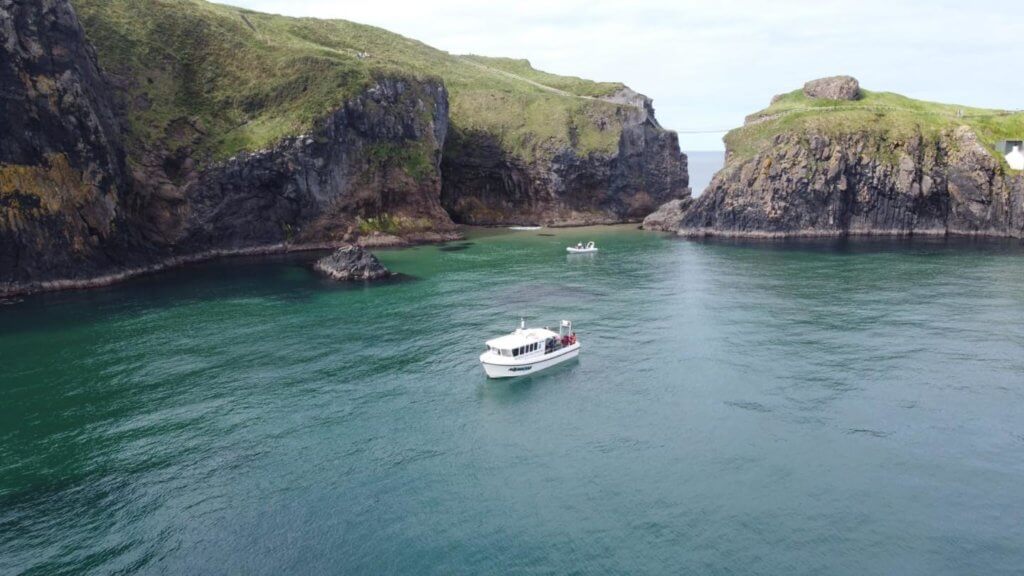 The main focus of the Aquaholic Tours is fun. And the fact that you will tick off a bundle of epic sights, such as the Giant's Causeway, Rathlin Island and Dunluce Castle, along the way is just a bonus. If you aren't content with staying dry, the skipper is more than happy for his passengers to take the plunge and swim under the famous Carrick-a-Rede rope bridge along the way. Our guide also informed us that he regularly spots dolphins, puffins and even the odd basking shark. This really is a great way to get a feel for the Causeway Coast from the sea.
More info: Aquaholics
2. Rathlin Island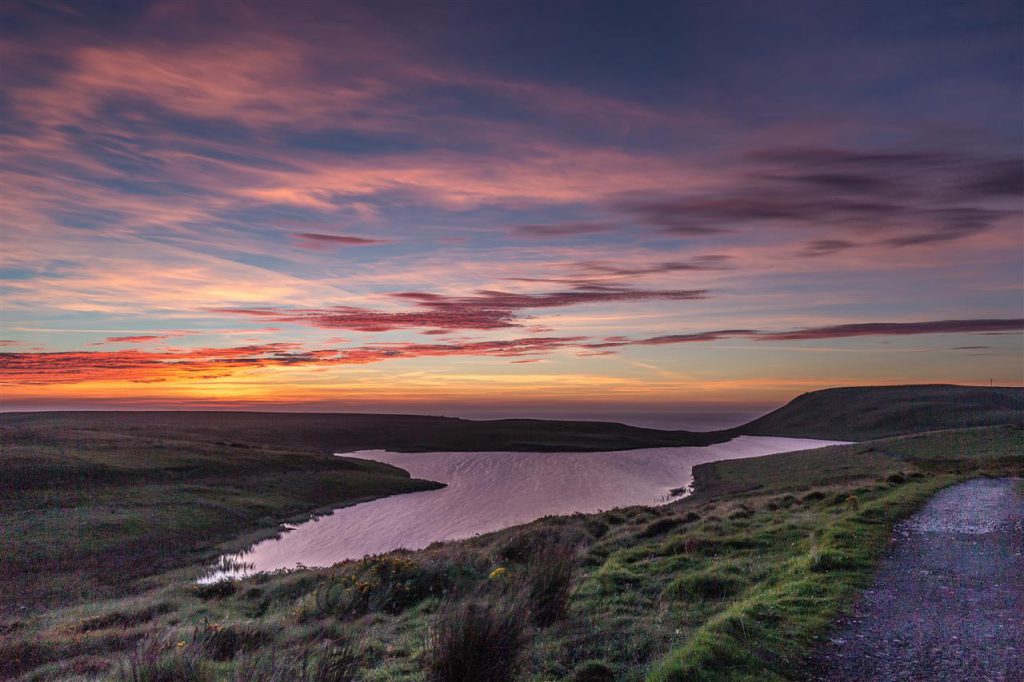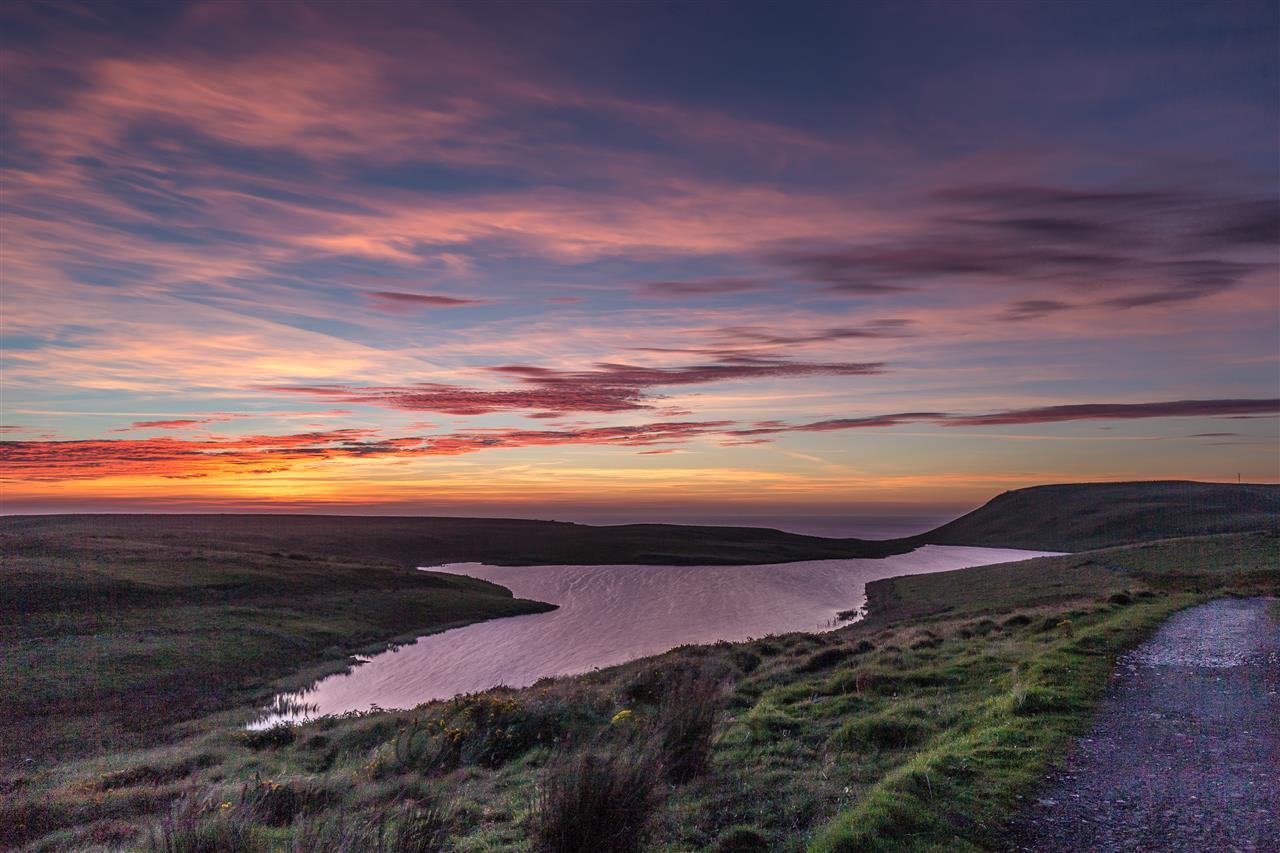 Hop on the ferry and take a day trip or even an overnight adventure to Rathlin Island. You can head off on foot or by bike to explore this glorious little island. Or if the weather plays ball, you can chill on the beach with a good book. The island itself is well equipped for visitors with accommodation options ranging from hostels and glamping pods to self-catered cottages and B&Bs. You can even pitch a tent if you fancy it. On the food front, you can choose to dine at one of three cosy eateries.
Bookings must be made in advance via phone or email. There are no indoor facilities available at either harbour so be sure to wrap up.
More info: Rathlin Community
3. Surfing or Paddle Boarding with Alive Surf School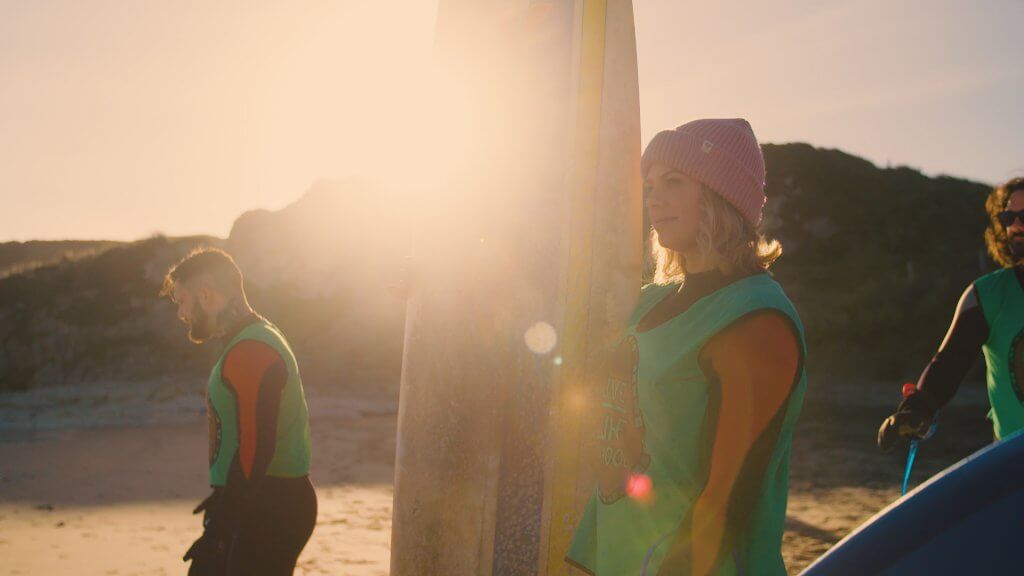 The north Antrim coast is blessed with some awesome surf. From Portballintrae right along to Downhill beach beyond Portstewart, the coastline has a total of seven good surfing beaches to choose from. White Rocks just on the outskirts of Portrush is a particular favourite of ours while the West Beach in Portrush is probably the most popular with beginners, thanks to its consistency and convenience. There is a handy car park overlooking the beach that is also next door to the train station. Best of all, Alive Surf School offers hot showers for afters. Group lessons cost £35 for two hours and include all equipment, tuition, a hot shower and a free drink and snack.
More info: Alive Surf School
Cycling the Causeway Coastal Route
4. Coasteering NI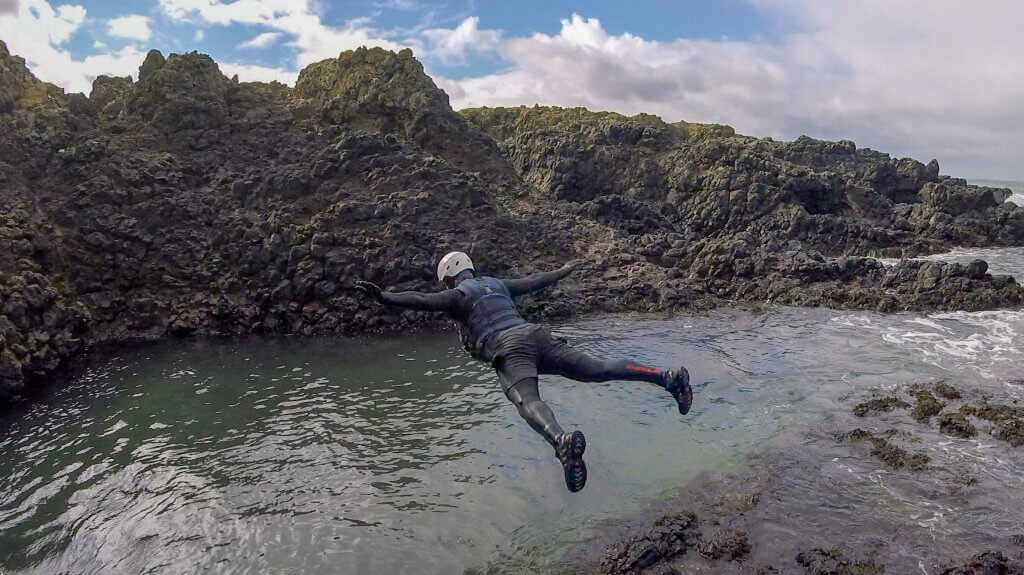 Coasteering is about the most amount of fun that you can have. Jumping off cliffs into the water, whizzing down natural water slides and swimming from spot to spot through the crashing Atlantic is guaranteed to release your inner child. And it's a great way to explore the Causeway coastline too. Bobby from Coasteering NI offers a really great trip, departing from Ballintoy Harbour. Sessions cost £45 but there are discounts available for bigger groups.
More info: Coasteering NI
5. Catch & Sea Experience
Make sure you put this totally unique experience on your to-do list. Departing from Portrush Harbour as the sun peeks its head over the Mull of Kintyre and Rathlin Island, you will not regret the early wake-up call. The boat will take you towards the Skerries and Dunluce Castle as you enjoy a hot cuppa and some scrumptious homemade griddle bread before starting your hard work for the day. With expert guidance, you will catch and fillet your own fish before returning to dry land where the fish will be seasoned and cooked up alongside some other local delights. It's guaranteed to be one of the best breakfasts you'll ever have. Catch and Sea costs £75 pp.
More info: Causeway Coast Foodie Tours
6. Take a Hike
There is an abundance of stunning walking routes along the Causeway Coast. However, one of our favourites is definitely the coastal path between Ballintoy and Portballintrae. Offering sweeping views across the Atlantic, this glorious stretch of the Causeway coastline makes for an exhilarating day out. There is sporadic marking along this walk but if you stick as close to the sea as you can you won't go too far wrong. And unlike some upland areas, there is no issue with bringing the dog along. Livestock grazes some of the area so, while pooches are welcome, it's best to keep them on a lead.
More info: Outsider 
Exploring the Causeway Coast on Foot
7. Take a Stroll to the Waterfalls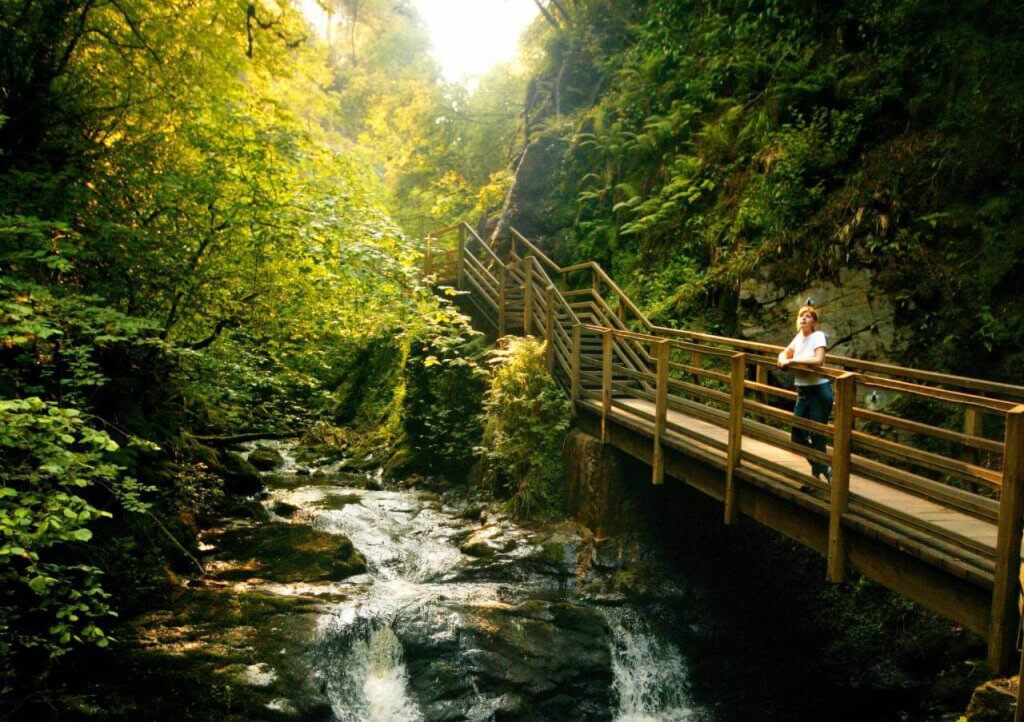 The Glenariff Forest Park waterfall walkway is a photographer's dream. Winding its way through lush forest, the 3km waterfall trail features stairways and pathways cut into the near-vertical sides of the gorge, passing the park's waterfalls along the way. It is a really spectacular walk. And if you fancy a little refreshment afterwards, be sure to visit Laragh Lodge Restaurant which serves up a mean scone and a great view.
More info: NI Direct 
8. Cycle the Causeway Coastal Route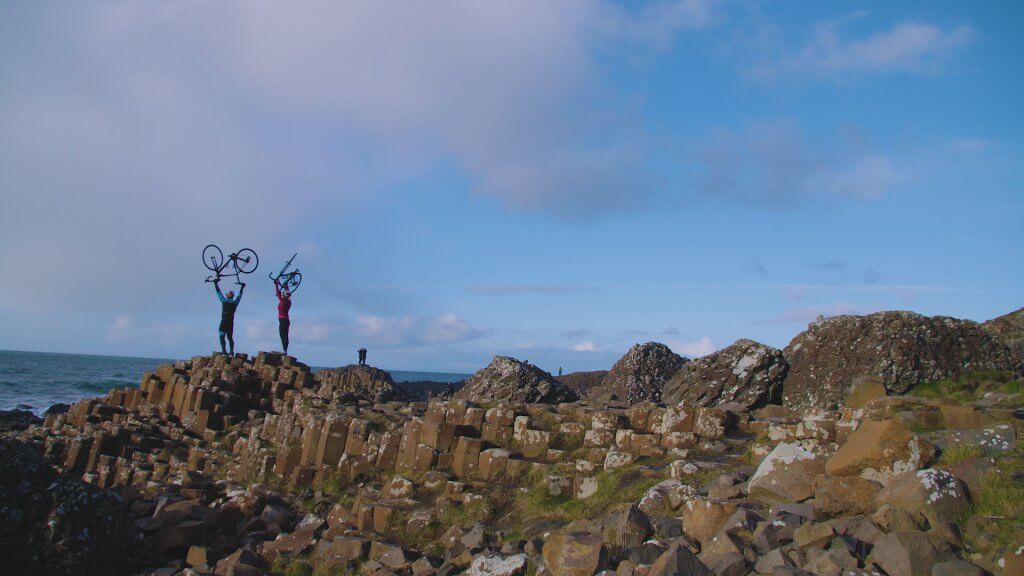 The Causeway Coastal Route offers world-class road cycling set against a spectacular backdrop. Die-hard roadies can challenge themselves on the gruelling hills around Torr Head, taking on the entire 190km of the Causeway Coastal Route from Belfast to Derry City. Another challenging route is Stage 2 of The Giro. Covering a distance of 217km it departs Belfast, leading you up onto the Causeway Coast and through the Glens of Antrim before arriving back in Belfast again. Those who want something a little more leisurely can opt to cycle along the coast, stopping frequently in the pretty coastal villages en route for cups of coffee and homemade cakes. You could even take a pitstop in Bushmills for a spot of whiskey tasting.
Getting to the Causeway Coast:
Just a two-hour jaunt up the road from Dublin, Belfast is really easy to get to thanks to the brilliant M1 motorway. Or alternatively, you can catch the train which takes just over two hours from Connolly Station in Dublin.
Check out our Hard as Nails podcast:
Like this? You should check these out: