The world of ultrarunning is a funny one. For some reason that we can only surmise, this sport seems to attract a number of highly intelligent individuals to the start lines of its races. Its latest victim/recruit is Wexford's Paddy O'Leary (30), an oncology postdoctoral researcher at UCSF in San Francisco. And he is storming up the rankings.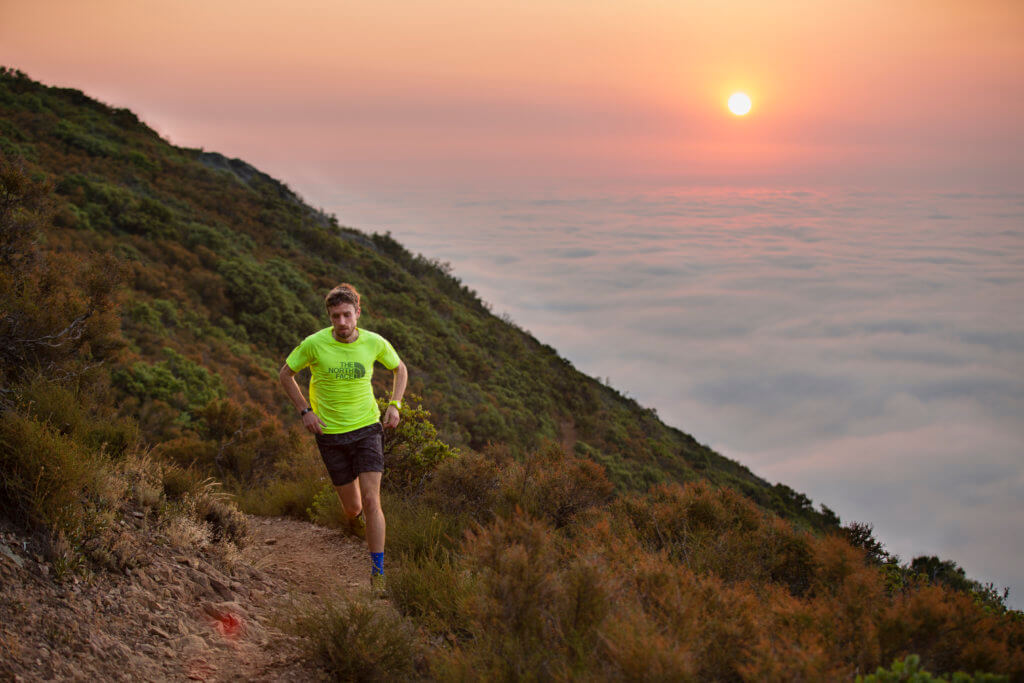 Last year, Paddy ran the Boston Marathon in 2hrs 30mins. He was the first Irishman home and came 60th overall. Paddy was also part of the Irish team for the Trail Running World Championships in 2018. He has competed in the 100km CCC (part of the infamous UTMB family), came fifth in the North Face 50 and most recently came sixth in the 120km Lavaredo Ultra Trail.
Speaking about his sporting career, Paddy says, "I wasn't that into running growing up. I played lacrosse and then, shortly before I moved to San Francisco, a friend convinced me to do a couple of IMRA races, which I loved. I moved here and got involved in the November Project [a free fitness group] and they started going to a few short trail running races.
"It dawned on me that in Ireland I was a very good lacrosse player but in America, I was one of the weakest players. Whereas with running, l was starting to really enjoy it and I was actually pretty decent at it. In the space of 14 months, I went from a half marathon to 100km race.
"The Lavaredo Ultra Trail was my big goal for 2018. At 120km, it was my longest race to date and my first jaunt through the night. I went out relatively conservative for the first half of the race. Through the night section, I dropped back to around 12th place.
"Then between 60km and 80km, just as the light was coming up, I had a surge of energy and went for it. I tried to capitalise on the carnage ahead of me. I wasn't able to close the gap between me and the Italian guy ahead of me but I managed to hold off the other 1,500 runners that I was convinced were chasing me down. That thought kept me pushing hard and closing strong, so it was a blessing in disguise. I finished sixth."
British Ultra-Runner Stops to Breastfeed While Competing in UTMB
Here at Outsider, we love nothing more than a sport on the fringes. We often find that they have a certain magic, with awesome little communities sprouting around them that many of the mainstream sports lack. Listening to Paddy describe why he loves the world of ultras further reinforces that idea for us.
"Whether you're out there on your own or with a group of friends, you get up on top of the mountain and see some of the most spectacular views. It's also a really great community. You meet people from all over the world. You run into everyone from the person who's trying to win to the person just trying to make the cut-off," he says.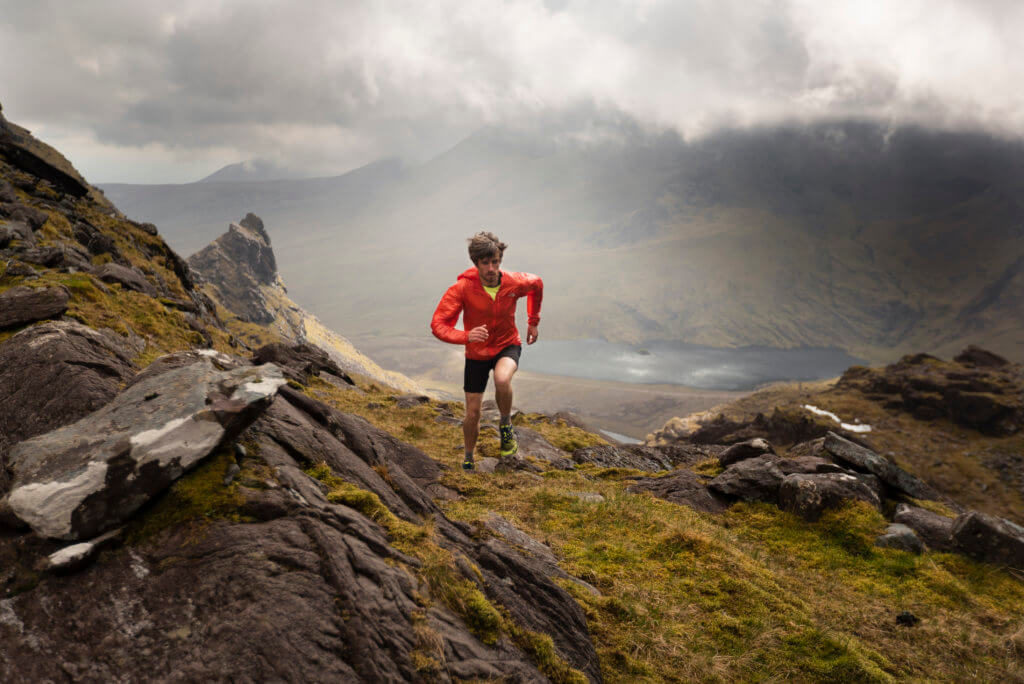 "In the Western States 100 (a 100-mile ultra in California with a 30-hour cut-off point), when the winner crosses the finish line after like 14 hours, there's probably a couple of hundred people there. For the 29th hour, they call it the golden hour, there are literally thousands of people there! Everyone shows up last minute to support the last few to cross the line. Regardless of your speed or talent, everyone is still out there rooting for you."
Yet ultrarunning is not all just prancing along epic exposed ridgelines like happy gazelles until you reach the finish line. There is a serious amount of work going on behind the scenes.
Paddy recounts, "Ultrarunning can be more a race of consumption and fuelling, of drinking water and peeing! I try to take a lot of calories on board every 30 minutes, about 300 to 400 calories an hour. Outside racing, I don't follow a nutritional plan. The marginal gains achieved by having a restricted diet would turn into marginal losses for me because I'd be giving up the enjoyment I get out of food and beer.
"As for training, I run about 10 to 15 hours a week, covering 70 to 100 miles over six days. If I had more hours in the day, I would sleep more, do more strength training, yoga and massage. I've started doing a bit of bouldering and top rope climbing also which have helped improve my footwork and taught me how to better handle large exposure on the ridges."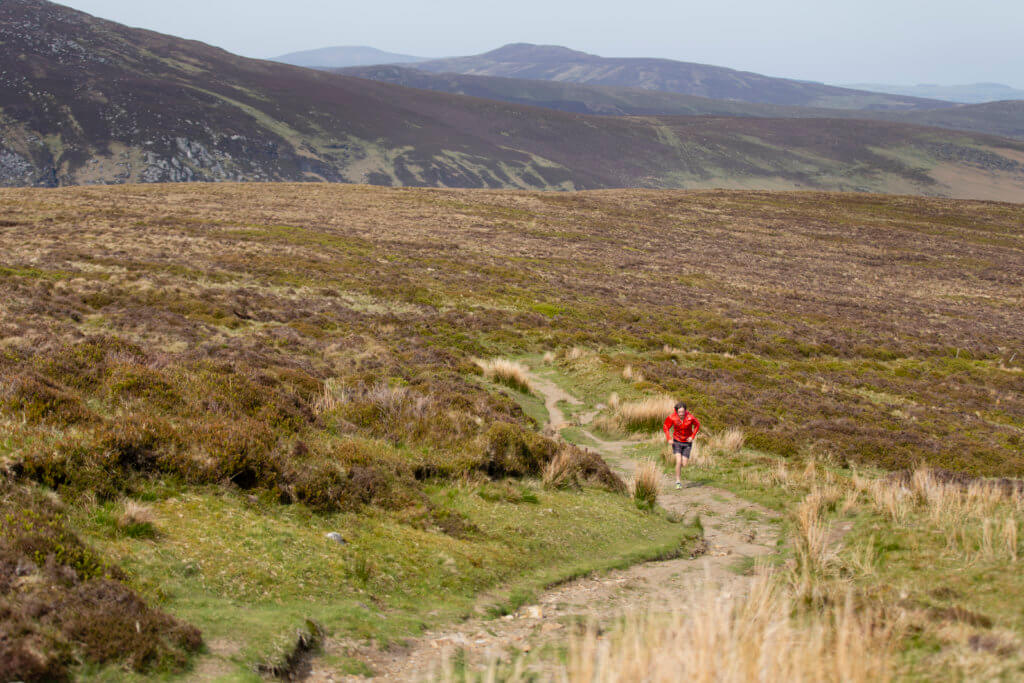 Paddy is making gains constantly and he's definitely one to watch. His calendar of races and projects for the year ahead is looking insanely busy considering he has a full-time job.
"I'm going to do the North Face 50 again and I'm also considering the 100km Ultra Trail Cape Town in December. I'm working on a little project with some friends where we want to give the Wicklow Round a shot maybe later this year too. Then the next big step on the horizon is to do a 100-mile race."
Check out our Hard as Nails podcast:
Like this? Check out these other articles:

Next Post