On 31 August 2019, 300 of Ireland's toughest athletes will descend on Co Kerry for the anticipated second year of the Quest 12/24 event. It is a one-day individual unsupported adventure race across Ireland's highest mountains and on the toughest cycle routes in the south-west of the country.
In fact, it is two events, a 12 hour and a 24 hour one. Both involving five to six stages of mountain runs, road cycling and kayaking (See below for full breakdown). The routes are designed to both challenge and inspire. The race promises to take you to that feared and treasured sweet spot at the edge of your capabilities. The shorter route is 146km in total and you have 12 hours to complete it. The latter is 253km with 24 hours on the clock.
We caught up with the main man behind the Quest Adventure Series, Oliver Kirwan, and adventure race addict, Padraig O'Connor (who recently completed the Quest 12 course), to ask them a few questions about what to expect on this epic challenge.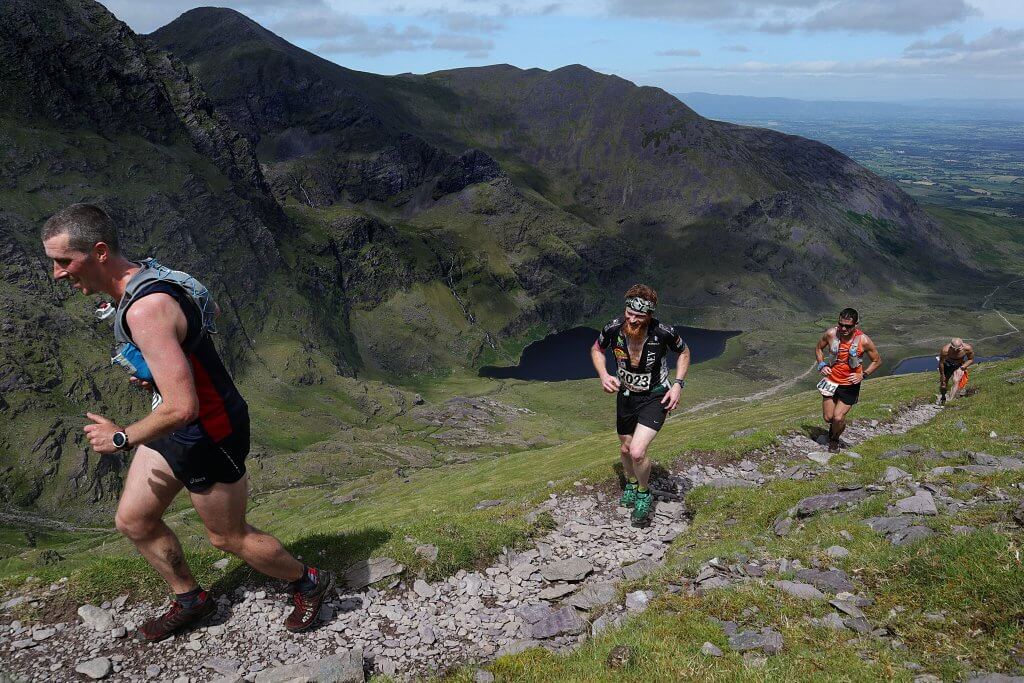 How fit do you need to be to do this event?
Ollie: For Quest 12, you would need to be doing at least 10 hours of training a week. You should have done a couple of longer, expert-level Quest races or something similar in the past.
How difficult is it to finish within the time limits?
Padraig: I did the full Quest 12 route without the kayaking section as a training day. It took me just under 8.5 hours. The kayak would probably take another hour and then transitions etc. So, on the day it probably would have taken me 10 to 10.5 hours. For the average person, I think it'll be tough but doable to finish in the 12 hours. That's the challenge of it.
This isn't exactly a normal adventure race like the regular Quest events. For those events (Glendalough, Achill etc), even if you haven't trained a huge amount but you're reasonably fit, you'd probably get around it. But the type of people doing Quest 12/24 should be self-aware enough to know that it's not your average race. If everyone could do it in the 12 hours then it wouldn't be a challenge. The average person would be into the 11 hours. Of course, the top guys will do it in 7-8 hours.
Ollie: The Quest 12 route will be difficult to finish within the 12 hours. However, the route is set up so that if it takes you longer, you're not going to get kicked off the course. The 24-hour race is more doable within the time limit.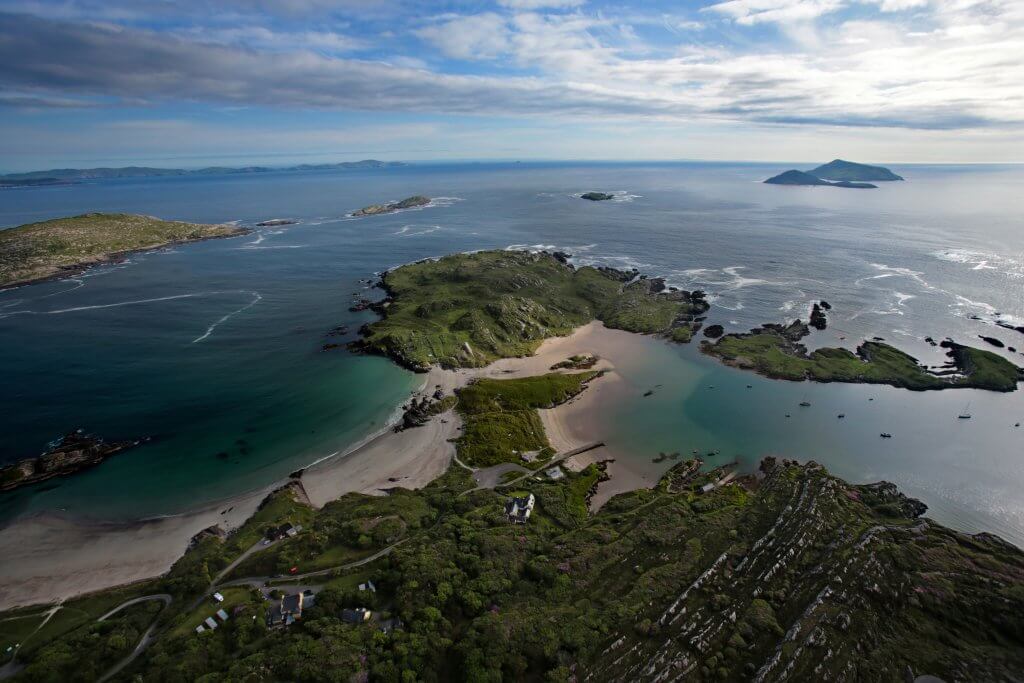 What are the points of interest and the hardest parts of the course?
Padraig: Every stage of the course brings its own unique challenge. Carrauntoohil takes an awful lot out of you. When you get back to your bike after it, you're almost at the point of recovery when you're hit with another challenging climb at Ballaghisheen pass. It looks stunning, rising up in front of you but you just know that you're going to be in a world of pain.
Then you're onto the kayak section which is a break for the legs but a tough hour! Back on your bike and you're straight into a climb. I can't even begin to describe how incredible the views of the Skelligs and all the islands are. Then you start the last run and it's soul destroying. The Kerry Way is absolutely beautiful with great views of Ballinskelligs and Caherdaniel. But at this stage, you are running on fumes. You feel like you are barely moving. All in all, it is an absolutely fantastic course.
Ollie: On Quest 12, there are a couple of famous cycle climbs on the bike. The one at Ballaghbeama Pass is pretty tough. On Quest 24, there is a fantastic climb on the cycle on the Skellig Ring. On the run, it's obviously Carrauntoohil. We've designed the course in such a way that you will be physically and mentally pushed to the max. The bonus is the amazing places the race will take you and ultimately that feeling you will get when you cross the line. Pretty much what we all race for.
Any advice for those taking on this challenge?
Padraig: One of the biggest challenges is making sure that you are not going too hard too early. Also, that you are eating, eating, eating. You've got to get the nutrition right. If you get back on your bike and you haven't fueled up properly, you will hit a wall.
Hydration is also one of the big things to keep on top of, so plenty of water and electrolytes. For an event like this, you need to be incorporating some real food into it and not just relying on the likes of gels and sweets. People need to realise that it's not your typical adventure race. It's a long event and you need to do your homework on it.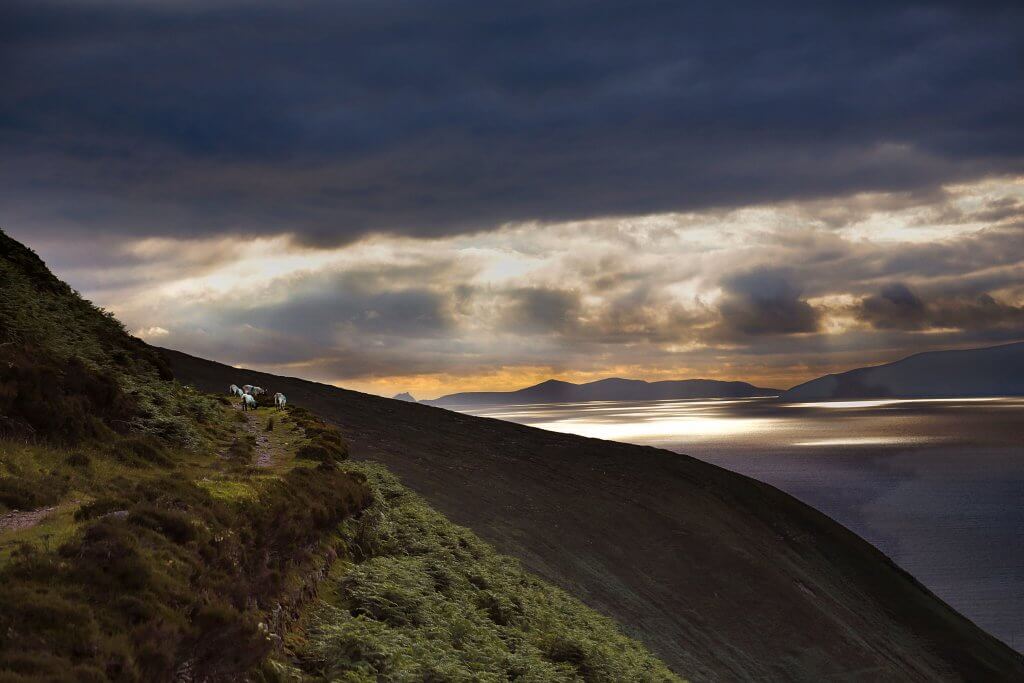 Who is the course more suited to, a cyclist or a runner?
Padraig: The 24hr one is definitely a cyclist's route. I found the runs tougher on the 12hr one, especially the last part on the Kerry Way.
Ollie: You kind of have to be a master of all, a strong cyclist and runner!
Do you advise doing a route recce beforehand?
Padraig: Yes, if you can. I didn't know the last run from Caherdaniel to Sneem at all and it almost killed me! It was uphill and off-road and I was at my breaking point on it. If I had my car anywhere close, I would have gotten into it. It was that bad. I was about 15km into it and I ran out of water. I went into a house in the middle of the mountains and the man there filled up my water bladder for me. He told me that once I got over this mountain then it's all downhill from there. If I had known that even a half hour before, it would have made a huge difference. Doing a route recce prior to the big day will almost certainly make things smoother on the day. If you can't get down and physically do it, then at least study the maps. Knowing there's a climb coming up so you need to be eating 10 minutes before it etc., is absolutely critical.
Ollie: We're going to have two training days over the summer, one in May and one in July. There, we'll be recceing all the routes, including the kayaking section. We've also developed a special training plan for the event which you can download from our website.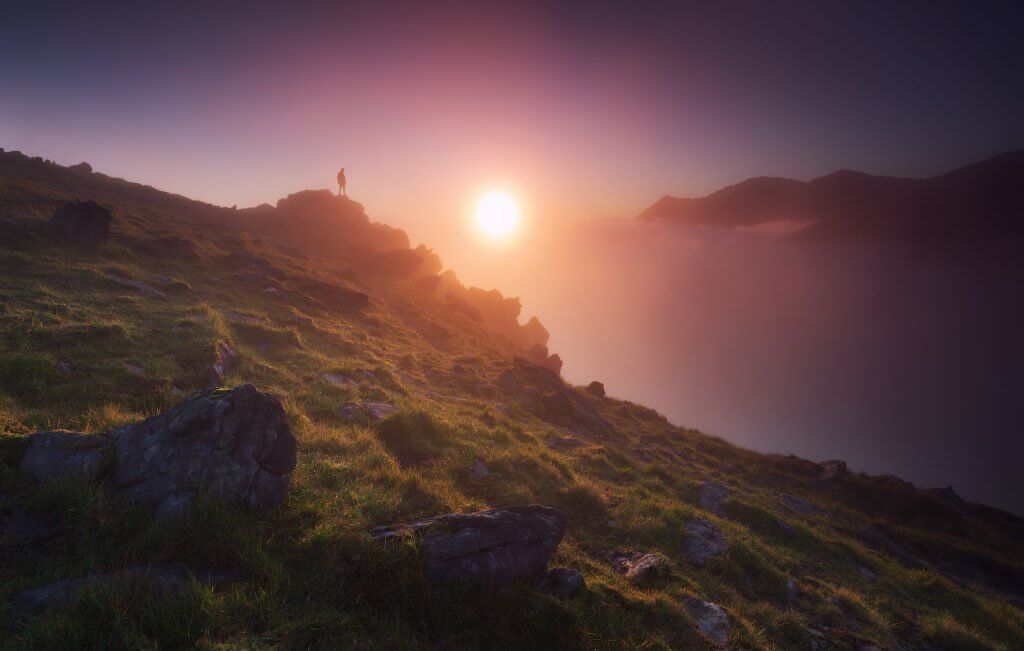 Why should people sign up?
Ollie: Our mantra is to take people to where they've never been before. It's an opportunity to go on cycles and runs through the most incredible places. This is a totally new route. You are going to climb up Carrauntoohil and run on the Kerry Way. It's the very best of the Wild Atlantic Way. I think it's going to be a really tough challenge for anyone, but it's achievable. Plus, you get a cool Quest jacket, a medal, and brunch in the Sneem hotel the next day to celebrate surviving it! We will push you to the edge of your physical abilities with this one and for those at the top of the game, we'll have some excellent prizes!
Route Breakdown
Quest 12
Stage 1: Cycle – 47.7km
Stage 2: Mountain Run – 12..9km
Stage 3: Cycle – 48.7km
Stage 4: Kayak – 5km
Stage 5: Cycle – 14km
Stage 6: Trail Run – 18.1km
Quest 24
Stage 1: Cycle – 80.4km
Stage 2: Mountain Run – 12.9km
Stage 3: Cycle – 113km
Stage 4: Kayak – 12km
Stage 5: Trail Run – 35km
Tempted?! You'll find all the information you need on Quest 12 and Quest 24 here. Or you can register for the event here.
Check out our Hard as Nails podcast:
Like this? You should check these out:

Next Post