Dun Laoghaire Baths will finally be refurbished and are set to include a brand new jetty to give swimmers and kayakers easy access to the sea!
In some rather exciting news, the renovation of the Dun Laoghaire Baths will finally begin in the coming weeks. Dun Laoghaire Rathdown County Council has signed a €9 million contract with SIAC-Mantovani construction to complete the planned redevelopments.
Included in the plan will be the completion of a new walkway to connect Sandycove with East Pier. A new baths building, public toilets, artist studio space, lifeguard facilities, a brand new cafe, and a jetty providing easy access to the water is also in the proposal. Unfortunately, no public swimming facility will be built along with the renovations.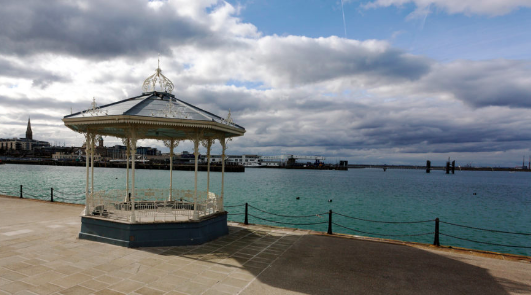 Dun Laoghaire Rathdown County Council's plan to renovate the old Victorian baths has been in the works since 2010 and it seems it will finally begin. In 2012, the Council issued a formal application for a Foreshore License to the Department of Environment, community and local government which was not approved until 2015. The Council announced the approved plans to redevelop the area to the public in the summer of 2017.
The swimming baths were first constructed in 1843, redeveloped in 1910, and have not been actively used since 1997. Renovations to the outdated area will be ongoing for about two years, with expected completion in the spring of 2020. So get your swimsuits ready!
Like this? You should check these out: 

Previous Post