Ireland should, in my opinion, be renamed the adventure capital of Europe. For such a tiny island, there are so many incredible outdoor activities on offer. So many in fact that choosing what to do can often be overwhelming. To give you a steer in the right direction, I have compiled a list of 7 adventure activities in Ireland that are definitely worthy of a place on any adventure junkie's bucket list.
 1. Surf's up at Fanore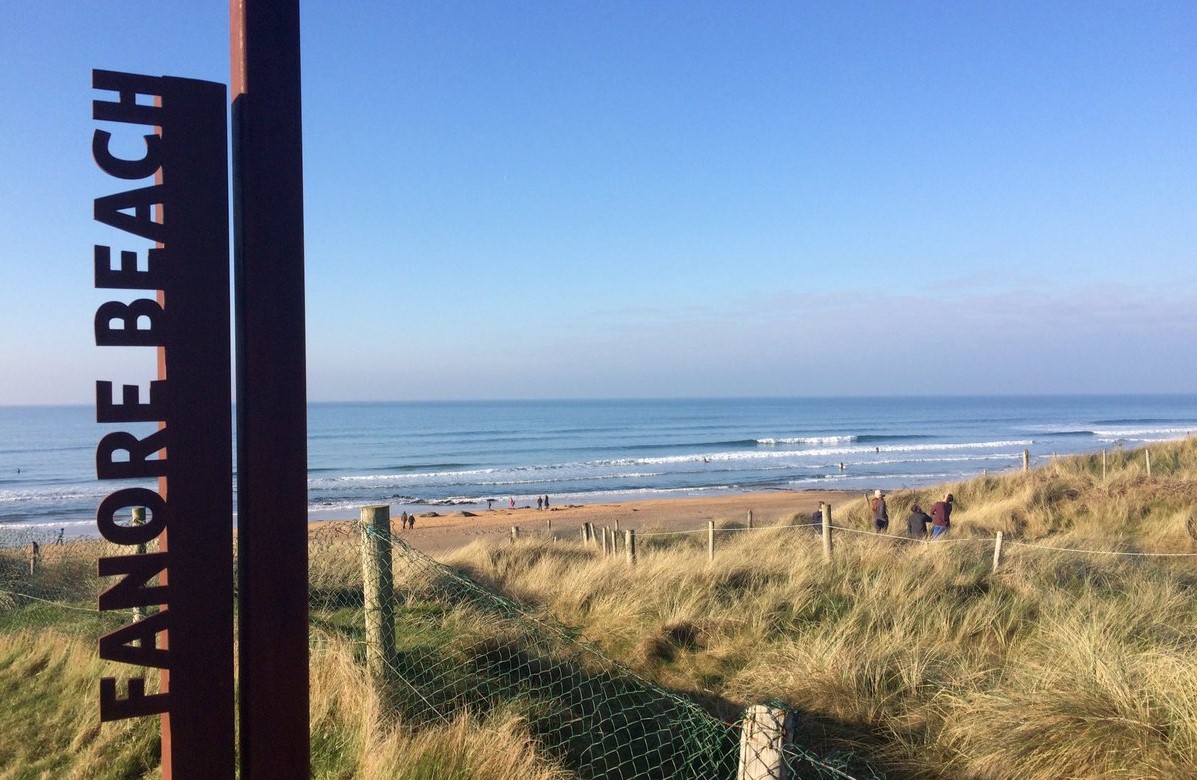 Fanore, in north-west Co Clare, is one of my favourite spots in Ireland. Its Gaelic meaning "fainne oir" translates to ring of gold which is in reference to the town's beautiful sandy beach.
What to expect: Spectacular scenery, reliable waves, a quiet beach and a resident dolphin.
Essential info: Aloha Surf School, situated in the beach car park, offers board and wetsuit hire and lessons.
2. Hit the trails at Ballyhoura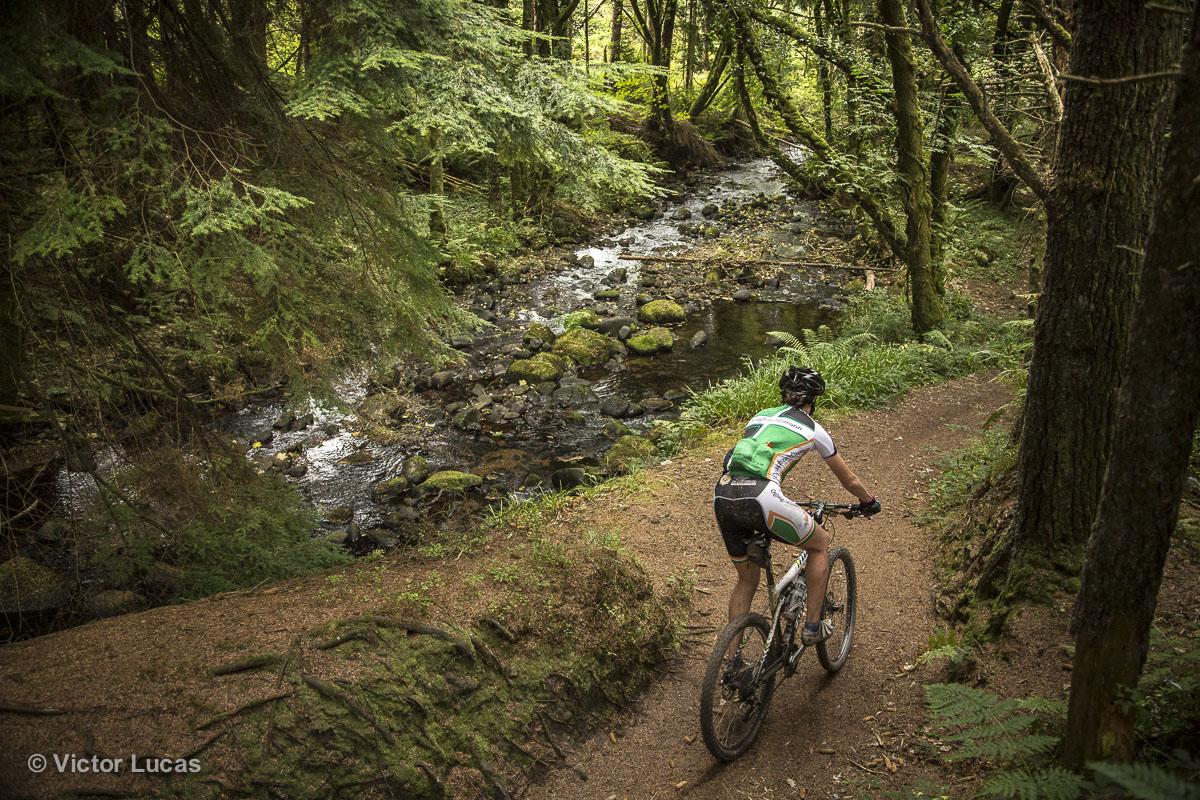 Ballyhoura, Co Limerick, is the largest mountain bike trail network in Ireland. Offering a whopping 98km of trails you could spend an entire week here and still be exploring new routes on day seven.
What to expect: Breath-taking views of the Ballyhoura mountains, lung busting climbs, technical rocky sections and twisting singletrack.
Essential info: Trailriders, situated in the carpark at the trail head offers full day bike rental for €35. All of the trails are fully marked and graded from green to black in the same way that ski slopes are.
3. Go an overnight adventure on a deserted island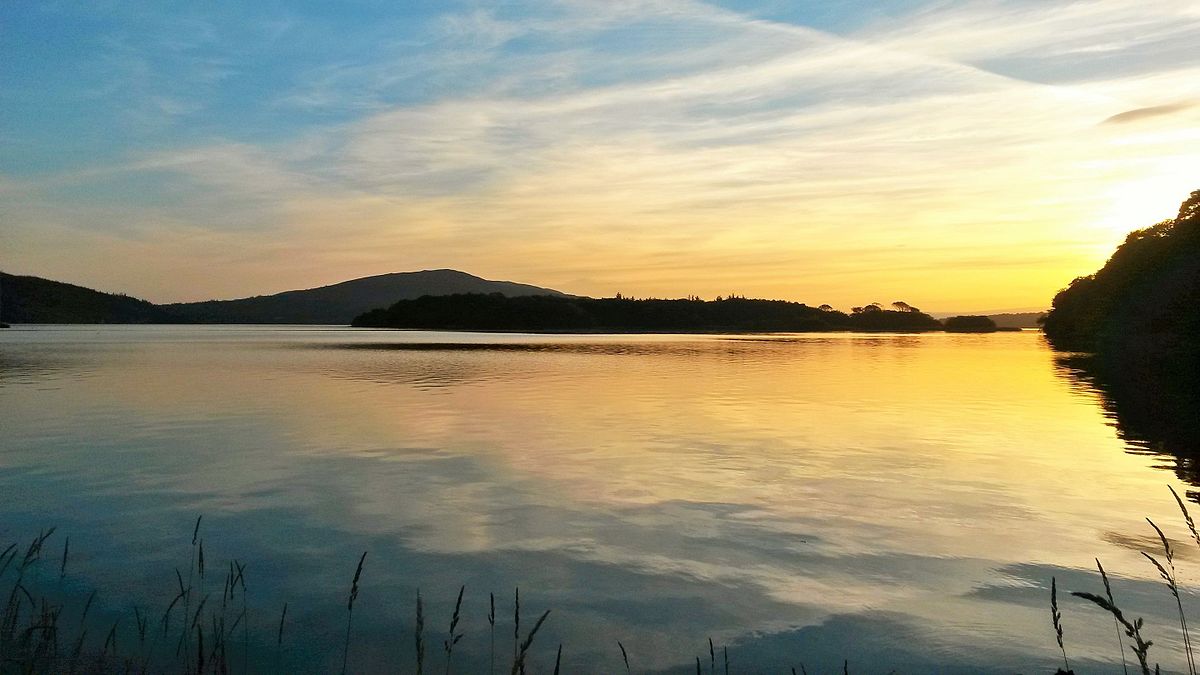 Made famous by the poetry of W.B. Yeats, Lough Gill in Co Sligo holds a very special place in my heart. As a child, I spent two weeks of every summer at an outdoor activity camp just outside Sligo. Once during that two weeks, we were sent to Church Island situated in the middle of Lough Gill. We were tasked with choosing our mode of transport to the island (I soon learned that a kayak was a better option than the swim), building a shelter for ourselves and cooking our own food. It was absolutely fantastic.
What to expect: A small, deserted island in the middle of one of Ireland's most picturesque lakes.
Essential info: Lough Gill is surprisingly underutilised with only one small tourist boat running tours of the lake in summer months. So if you are hoping to make your Church Island adventure a reality you will need to travel there with all of your own equipment in tow.
The best place to depart by kayak is Hazelwood. From there, the paddle around the island and back is just over five miles. Whether you choose to explore the island during the day or stay overnight is up to you. There is a small fisherman's cottage on the island with a fire in which you can take cover if the weather does take a turn for the worse.
Check out the map of Lough Gill.
4. Moonlight paddling in West Cork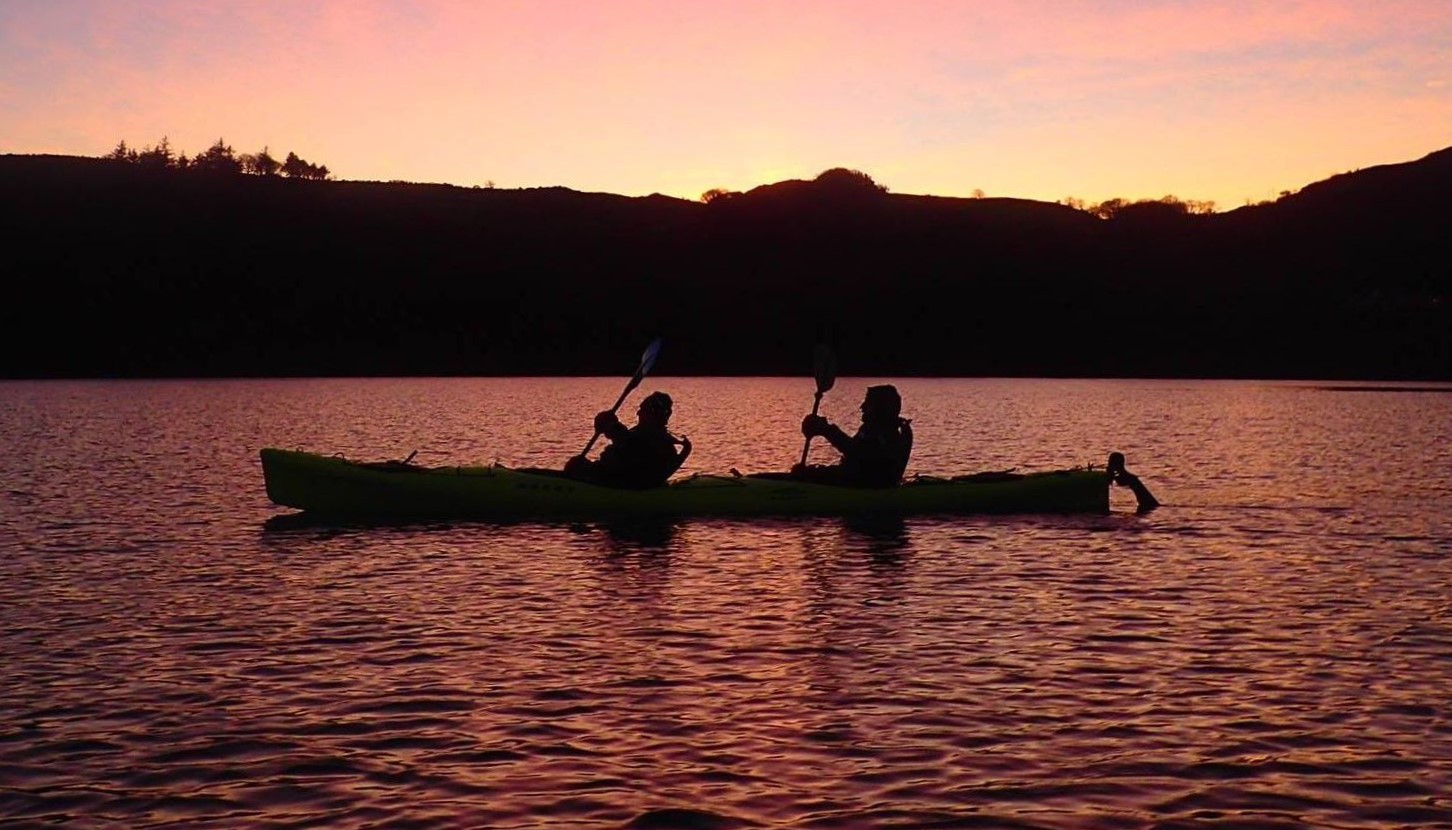 Voted as one of the top 10 alternative tours in the world by Trip Advisor, it is criminal to head to west cork without taking in a moonlight paddle with kayaking hero Jim Kennedy. Kicking off an hour before sunset you'll be treated to silhouettes of seabirds on the bank, raw-red sunsets and the thick canopy of stars above as you make your way across either Castlehaven Bay or Lough Hyne in West Cork.
What to expect: An abundance of wildlife and encyclopaedic knowledge of the area from Jim.
Essential info: This tour is suitable for all kayaking abilities and costs €50 per person which includes the use of equipment. Check out Atlantic Sea Kayaking for more information.
8 of the coolest Airbnbs in Ireland
5. Cycle part of the Wild Atlantic Way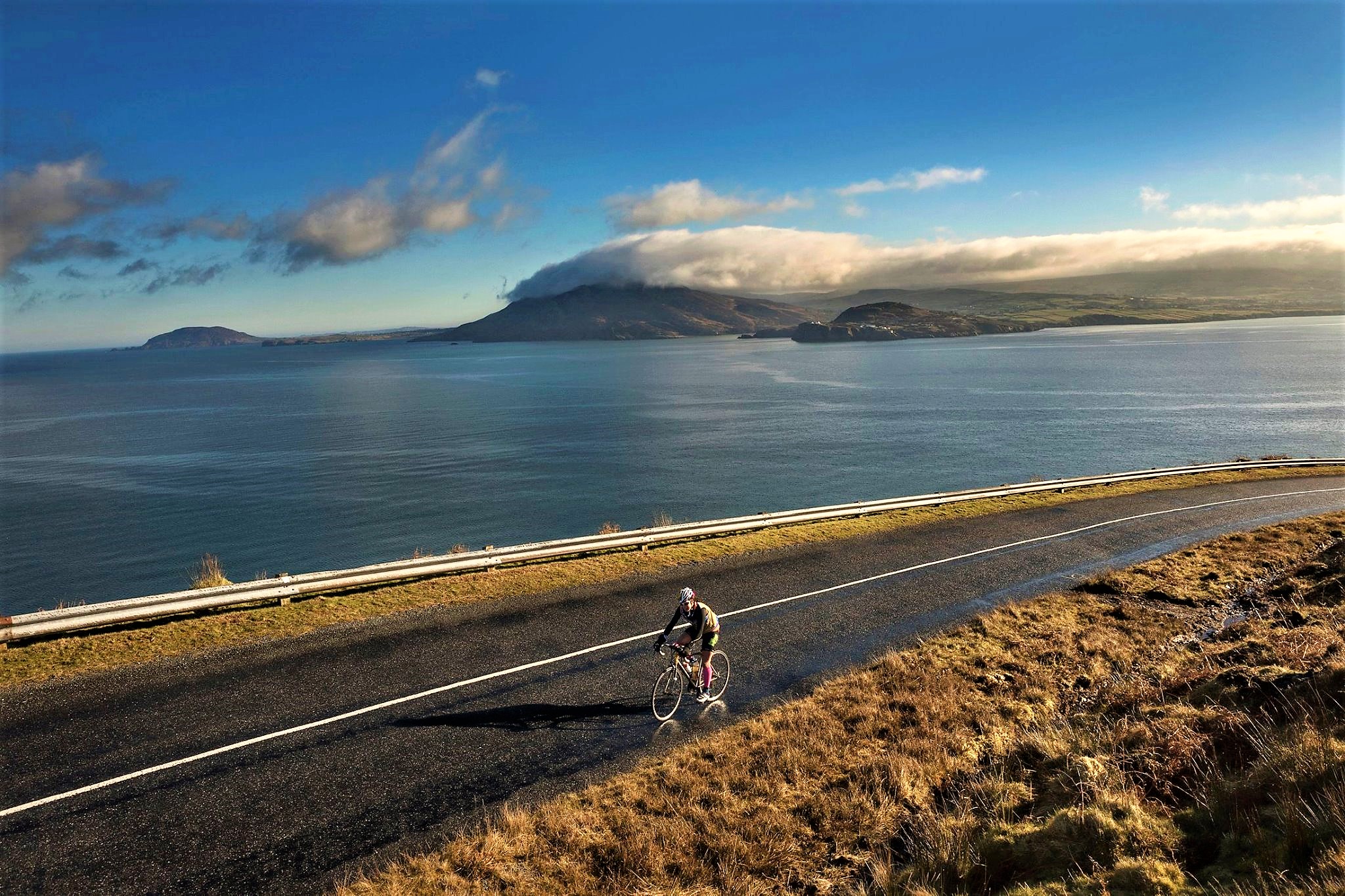 There is something about the feeling of a salty wind hitting your face. It is exhilarating. And luckily, living on a small island like Ireland we have an abundance of exposed coastal bike rides right on our doorsteps. A highlight, however, has to be the sections of the Wild Atlantic Way in north Donegal – if you cycled any closer to the sea, you would be in it! Departing from Rathmullen, you can wind your way up the coast, past Portsalon, right around Fanad Head before crossing Drongawn Lough and looping right around Melmore
What to expect: Quiet roads offering mind-blowing views of golden sandy beaches, dramatic cliffs and the crashing Atlantic with a few heart-pumping climbs thrown in for good measure.
Essential info: If you don't own a bike there are plenty of bike rental companies dotted around the country. However, if you are looking to do longer rides, it may be worth renting a light road bike as it will make your time in the saddle infinitely more enjoyable. Biking.ie has a fleet of carbon road bikes available to rent in Dublin and Wicklow which you can take for up to a week.
Check out the Wild Atlantic Way for further information on the various cycling routes available.
6. Have a lazy day on the river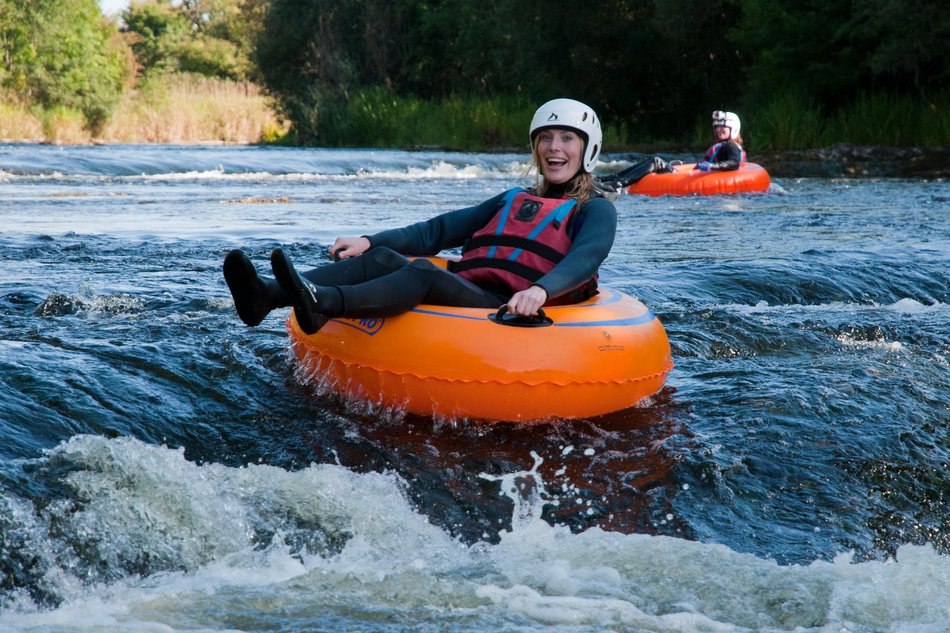 Grab a group of pals, an old pair of trainers and hit the Midlands for a sedate, yet super enjoyable day of adventure on the River Inny. River tubing is not a common activity in Ireland but there is a lot of fun to be had. After sustained periods of rain (so on a regular basis here in Ireland), you can expect a couple of fun rapids to negotiate along the way. On the quieter sections of water, your guide will treat show you various acrobatic tricks you can attempt on the tube and you basically spend the day larking around having a lot of banter on the water.
What to expect: A pretty tame day out in a beautiful place with plenty of laughs thrown in!
Essential info: Check out Extreme Sports for full details.
7. Conquer your first sea stack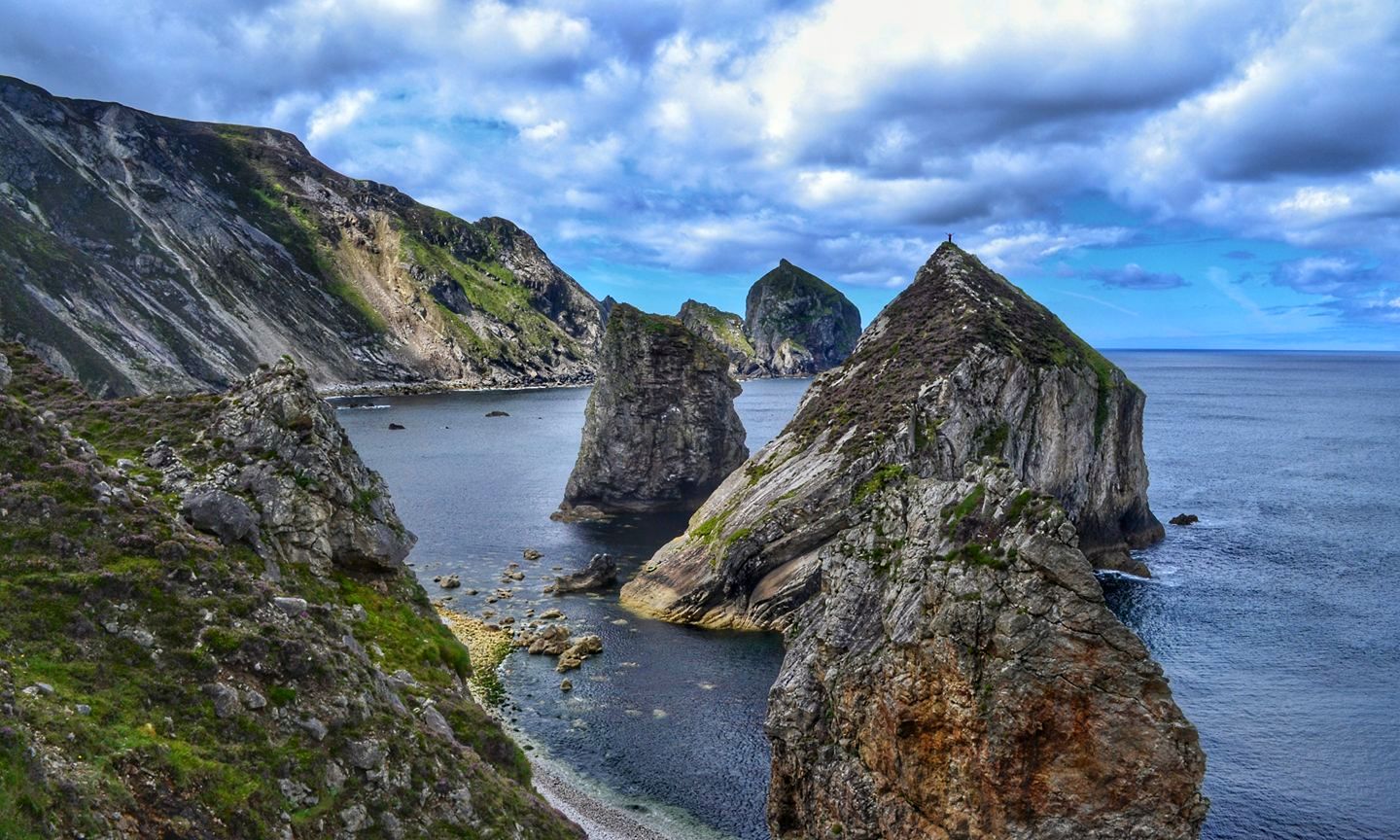 It's hard not to be wowed by Cnoc na Mara, near Glencolumbkille in Co Donegal. Standing at 100-metres, this sea stack provides an exhilarating experience. Standing on a pinpoint 100m above the ocean, 500m from the nearest point of land and 20km from the nearest main road, you are guaranteed to feel a million miles from civilisation.
What to expect: You will get to experience one of Ireland's most remote climbs – standing on the pinpoint top of the sea-stack you will feel a million miles from anywhere as the sea surrounds you below.
Essential info: You need a good head for heights and some climbing experience for this one. In addition to Cnoc na Mara, Unique Ascent offers a number of additional routes to explore across the coast of Donegal, including 250m sea cliffs.
8. Take a ride in Ireland's only cable car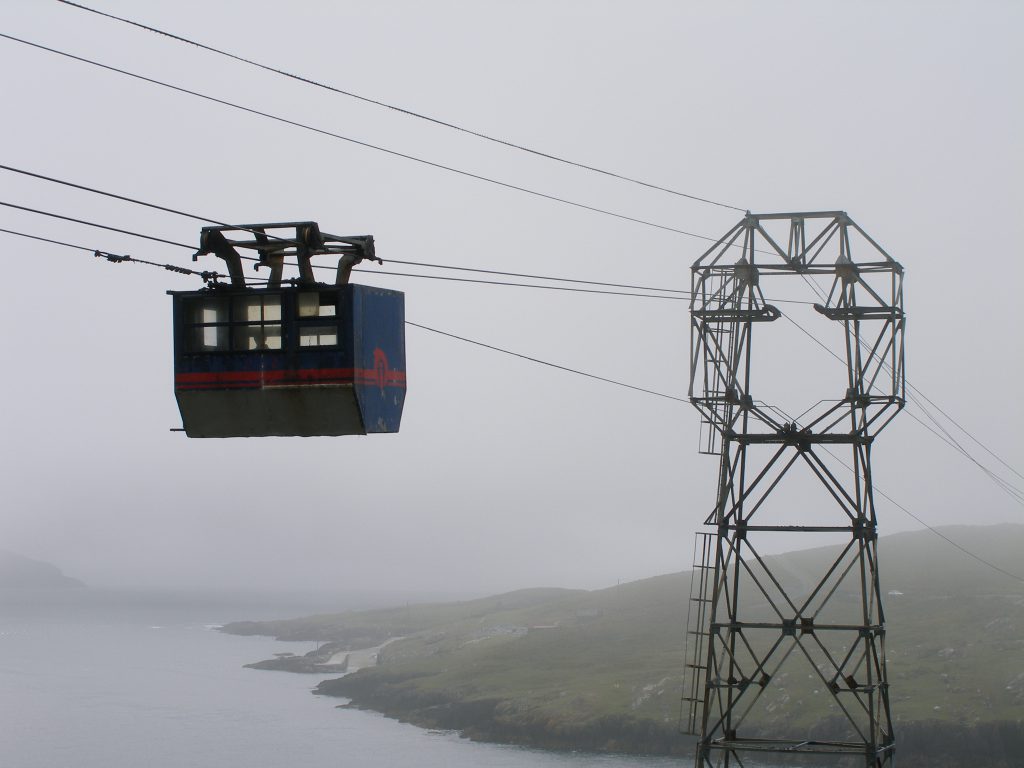 We bet you never knew that Ireland is home to a cable car? Situated on the Beara Peninsula in Co Cork, it is the only cable car to traverse open sea water in Europe. Open since 1969, the cable car was traditionally used to transfer people, sheep, cows and other supplies to Dursey Island from the mainland. These days, it also takes the odd tourist across too!
What to expect: A slightly hair-raising ride across the channel followed by blissful ruggedness on the island. Whales and dolphins are common visitors to the area and wild camping spots are plentiful
Essential information: If you are planning to head across to the island, be sure to bring your own supplies as there are no shops or restaurants. The cable car runs constantly from 9am-8pm during the summer months and costs €8 for adults. Check out Beara Tourism for more details.
15 of the best stops along the wild atlantic way
9. Visit the most Northern point

Malin Head in Donegal is Ireland's most northern point. Head to Banba's Crown at the very tip of it, to see the most northerly building on the mainland. The cliff top tower was named 'Banba' after the mythological patron goddess of Ireland. It's got a fascinating history, built as a Napoleonic lookout tower and went on to be used by Lloyds of London to contact ships offshore during WWI and WWII.
What to expect: Rocks, shorelines and the highest sand-dunes in Europe. Plus, if you are very lucky, on a few nights a year you can see the Northern Lights from this point!
Essential Info: Make sure to grab a coffee or something to eat from the somewhat legendary food truck Caffe Banba that is sometimes parked up there.
10. Visit the most Southern point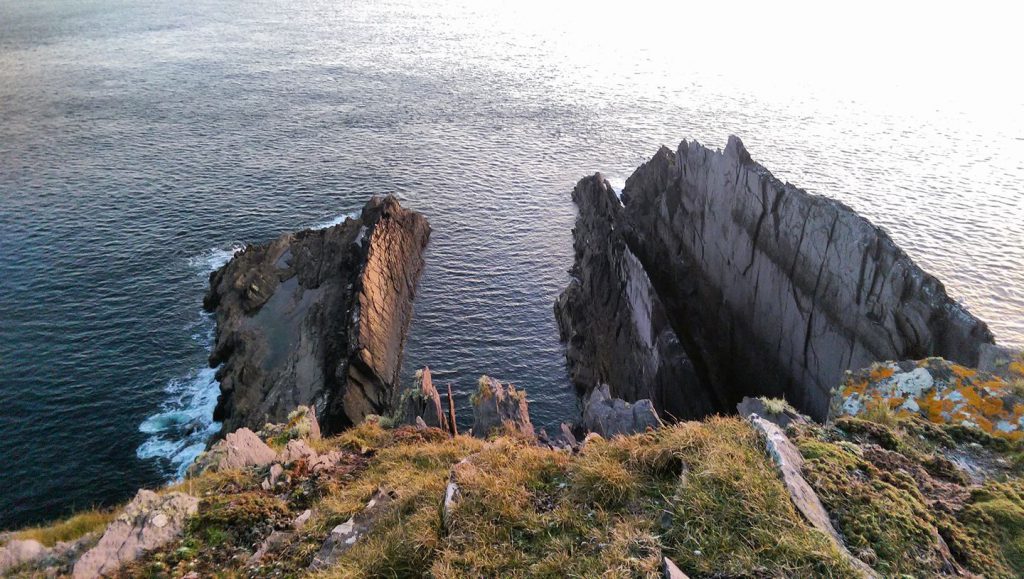 Apparently Mizen Head is not the most southern point of Ireland, it is, in fact, the nearby Brow Head. You will get the to experience the brute force of the Atlantic from here. The area is dominated with wild and rugged beauty. If you are a film buff, you'll be happy to know that scenes from Star Wars Episode VIII were also filmed here.
What to expect: No visitor centres, no crowds, just wildness!
Essential Info: Head to Crookhaven from Clonakilty to find it. Check the weather forecast before you go, as it is a fairly exposed part of the country!
11. Experience the Winter solstice at Newgrange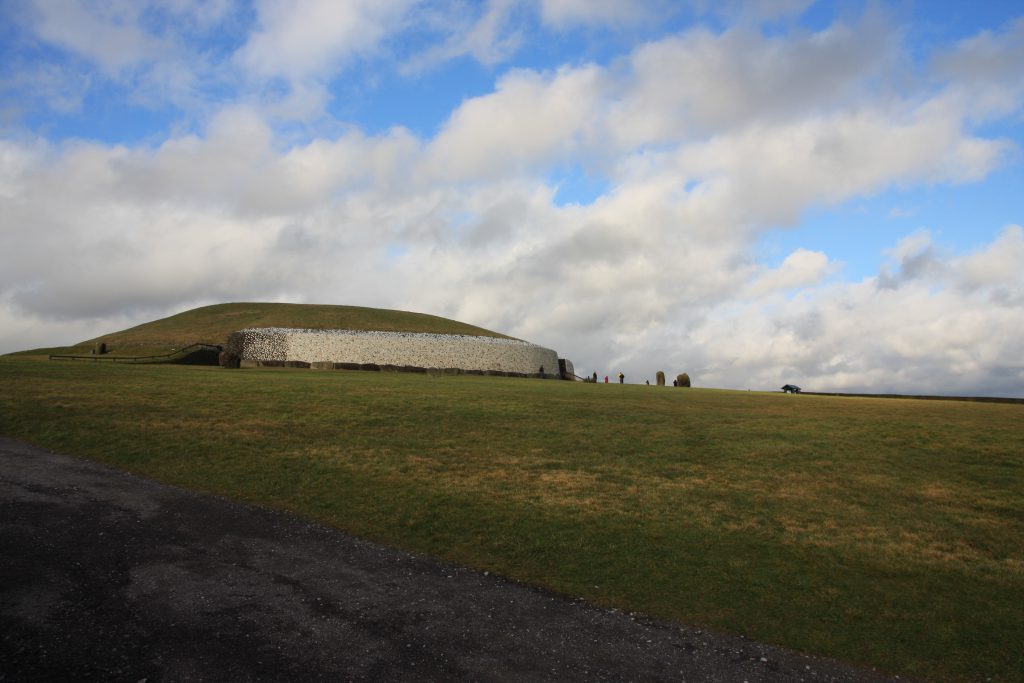 Newgrange is a 5000-year-old burial tomb in the Boyne Valley. Every year people gather at dawn to witness the rising sun light up the tomb on the shortest day of the year for the Winter Solstice.
What to expect: One of the most amazing things you will ever experience!
Essential Info: Access to the chamber is decided by a lottery. Everyone is welcome to go and stand on the outside of the monument. But the real magic happens inside, so get signed up at the Brú Na Bóinne Visitor Centre and pray to those pagan gods that you'll be chosen.
12. Dive off Forty Foot at Christmas
It's a Christmas Day tradition around the country to brave the elements and have a Christmas day dip in the wild swimming spots of Ireland. One of the most popular is the jump off the Forty Foot in Sandycove, Co Dublin!
What to expect: The queue in the morning will be ridiculous so we recommend leaving it until the afternoon to take your place on the rocky platform.
Essential Info: If you don't fancy the jump, there are plenty of easier ways to enter the water just around the corner in Sandycove itself.
Wild swimming spots in Ireland: 10 of the best
13. Visit the Worm Hole on Inis Mor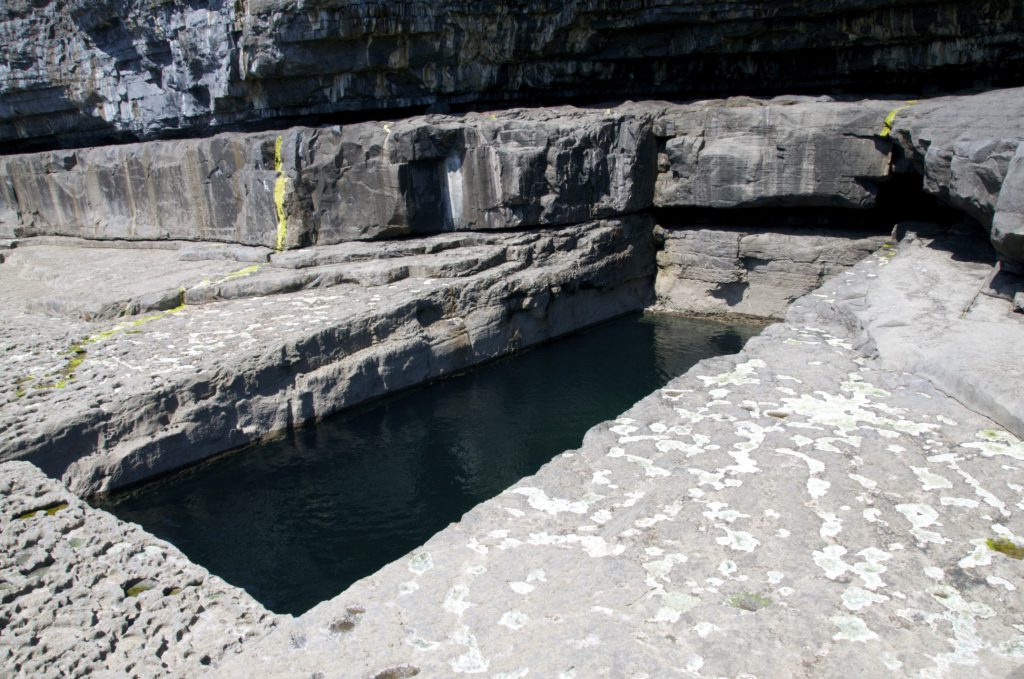 Pol na bPiest (in Gaelic), the Worm Hole, or Serpents Lair… all names for one surreal sea pool on the biggest of the Aran Islands, Inis Mor. It's been put on the map in recent years by the Red Bull Cliff Diving World Series, where athletes dive from up to 27 metres, three times the Olympic height. This natural rectangular shaped pool into the sea is a wonder to be hold.
What to expect: It's a stunning spot once you get there, but that is the issue, getting there! It's far into the cliffs and requires some rock jumping and following some dodgy red arrows but with a bit of perseverance, you'll find your way eventually!
Essential Info: To find it, walk east along the cliffs from Dún Aonghasa or follow signs from the village of Gort na gCapall. The Aran Island Ferries depart from Ros a' Mhíl, a port 23 miles west of Galway City centre and costs €25 return per adult.
14. Climb Ireland's highest peak – Carrauntoohil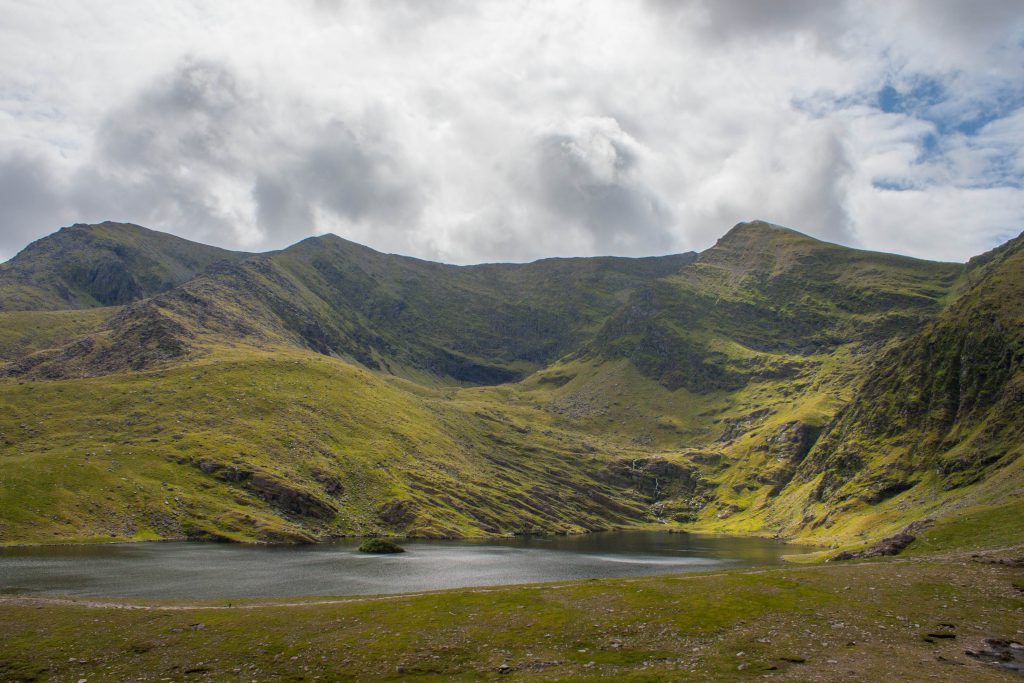 Carrauntoohil is the highest peak in all of Ireland and is at the centre of the MacGillycuddy's Reek range in County Kerry. Worth doing in itself, just for the bragging rights. There are three routes; Devils Ladder route, Brother O Shea's gully ( Cummeenoughter) route, Caher ( Coomloughra) route. The first been the most used.
What to expect: At 1,038m, the climb is a tough one, but on a good day, the views from the summit are incredible. The Devil's Ladder is the 'tourist' route but has become badly eroded in places, so take care.
Essential Info: It'll take about six hours to get up and back down. The start point is Lisleibane or Cronin's Yard.
15. Walk the One Man's Path on Slieve League
This narrow scrambling path runs up the spine of Slieve League and leads you up to the highest sea cliffs in Ireland. These cliffs are also amongst the highest sea cliffs in Europe. From the highest point, it's a staggering 609m (1,998 feet) drop into the Atlantic Ocean below.
What to expect: From the designated viewing points, the views are just incredible! On a clear day you can see right across to Sligo, Leitrim and the Mayo coast.
Essential Info: It's only about a 10km round-trip, but you need to be a fairly experienced climber to tackle the ridge.
Like this? You should check these out: 

Previous Post

Next Post