After rounding up a list of the coolest airbnbs in Ireland  we found one that might just be the most unique of all. If you're looking for a spot in Cork with magnificent views, or simply want to get away from it all, this treetop retreat should be top of your list.
Urban Tranquilla Tree, Cork 
Sleeps: 2
Price: €130 per night
We stumbled upon this unique Airbnb when doing some research for an article we recently wrote,  The 7 coolest airbnbs in the world, and we think it might just be the coolest Airbnb in all of Ireland.
Located just a five minute walk from Cork's city centre, this cosy retreat is suspended in the trees. Even accessing it is an adventure as you make your way through the host's Victorian garden towards a small bridge and set of stairs. You are then guided by strings of twinkling lights, all the way up into this magical treehouse.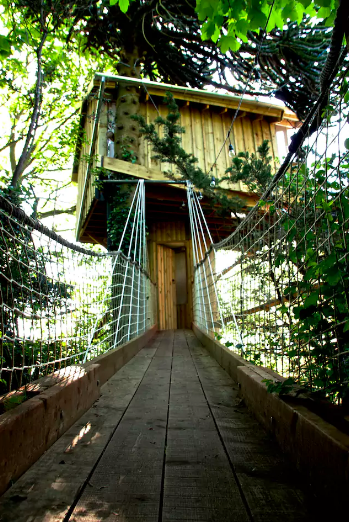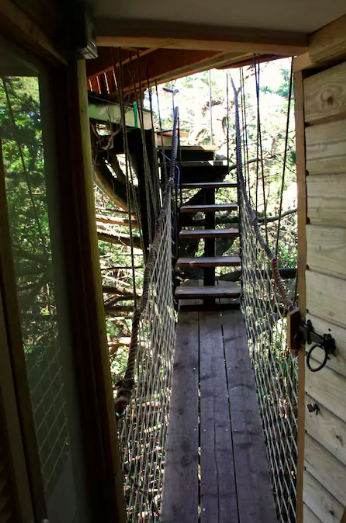 It is somewhat of an upgrade from the treehouse you played in when you were little though. This one is refurbished, well insulated and comes equipped with running water!  Glass double doors lead out from the cosy bedroom onto a deck which offers a panoramic view out across the treetops all the way to the city.
If you'd like breakfast in the morning, the host offers warm croissants delivered right to your door by a string pulley on the ground level. It is worth ordering for the novelty alone!
To get to the bathroom guests must be willing to go out into the open air down a spiral staircase. But fear not, bathrobes and flip-flops are available to protect you from the elements.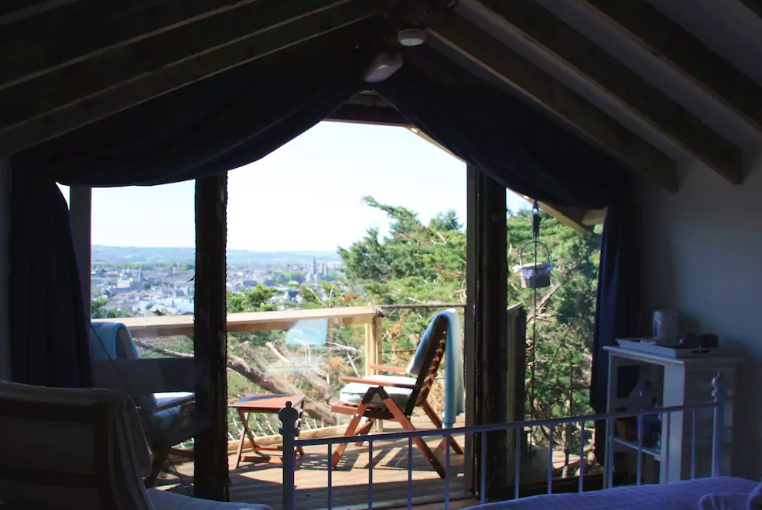 More info: Tranquilla Tree
Check out our Hard as Nails podcast:
Like this? You should check these out: