If you've ever had the good fortune of visiting the Isle of Skye, you can count yourself a lucky person. If you haven't then here are some reasons why you need to rectify that situation immediately.
Skye is one of Scotland's top locations to visit for good reason, it's simply magical. Take the ferry across from the mainland for the best views and spend your days driving, cycling and walking its twisting roads, its towering peaks, lapping up its stunning scenery and wildlife. It is a world-class destination for walkers, climbers and adventure lovers.
Watch the sun setting over the Minch go whale watching at Rubha Hunish, go for a swim at Camas Daraich beach or walk up the Old Man of Storr… The following awesome activities are exactly the reasons why you need to visit the Isle of Skye and ASAP.
1. Swim in the Fairy Pools
Take a dip in these magical deep blue pools at the foot of the Black Cuillins. A place where Scottish folklore comes alive. The round trip to get to them and back is about 2.4km, with the average time to complete the walk being 40 minutes. Take your time though on your way up and explore the waterfalls and many different pools. There are a few spots that you can take a leap from into the deep blue pools. The second pool up is the most well known. Swimming under its natural arch is an experience you will remember forever.
More info: Isle of Skye
2. Hike the Quiraing
If you are handy with a camera and keen for a hike, then the Quiraing is where you need to go for some spectacular views. It's all high cliffs, hidden plateaus and pinnacles of rock. The looped walk covers a distance of 6.8km, with the average time to complete the walk being 2 hours. During the summer months, Go Skye provides a shuttle bus service from Portree to the Quiraing carpark.
More info: Isle of Skye
3. Go Sea Kayaking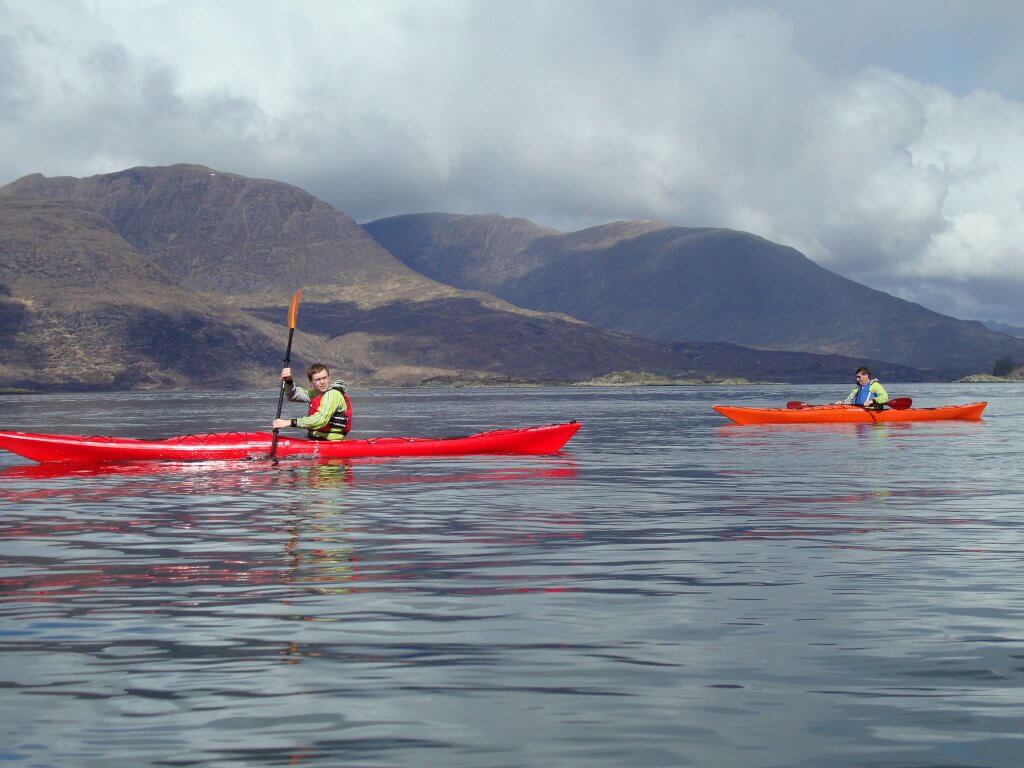 Get out on the water and paddle around the many hidden bays and beaches around Skye. The company Sea Kayak Plockton will help you develop your paddling skills while enjoying the breath-taking beauty of the Scottish Highlands from a totally different perspective. Explore around its offshore island archipelagos and the more challenging waters of Loch Carron and the Isle of Skye.
More info: Sea Kayak Plockton
4. Traverse the Cuillin Ridge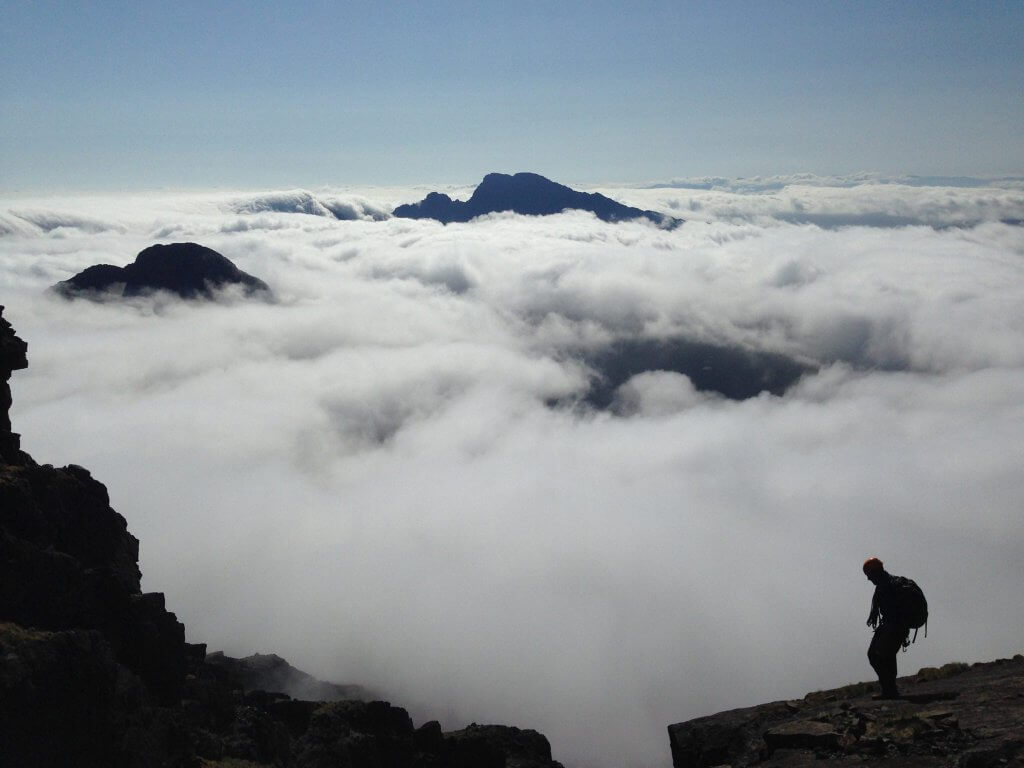 The Cuillin Range has 12 Munros (peaks above 3000ft/914m). If you can read a map, then you should definitely walk the iconic Cuillin Ridge. It's a must for the experienced walker. If you are inexperienced then you can hire a local guide to keep you safe.
More info: Skye Adventure
9 of The Most Brutal and Stunning Hut to Hut Hiking Trips in Europe
5. Fly around Skye in the Seaplane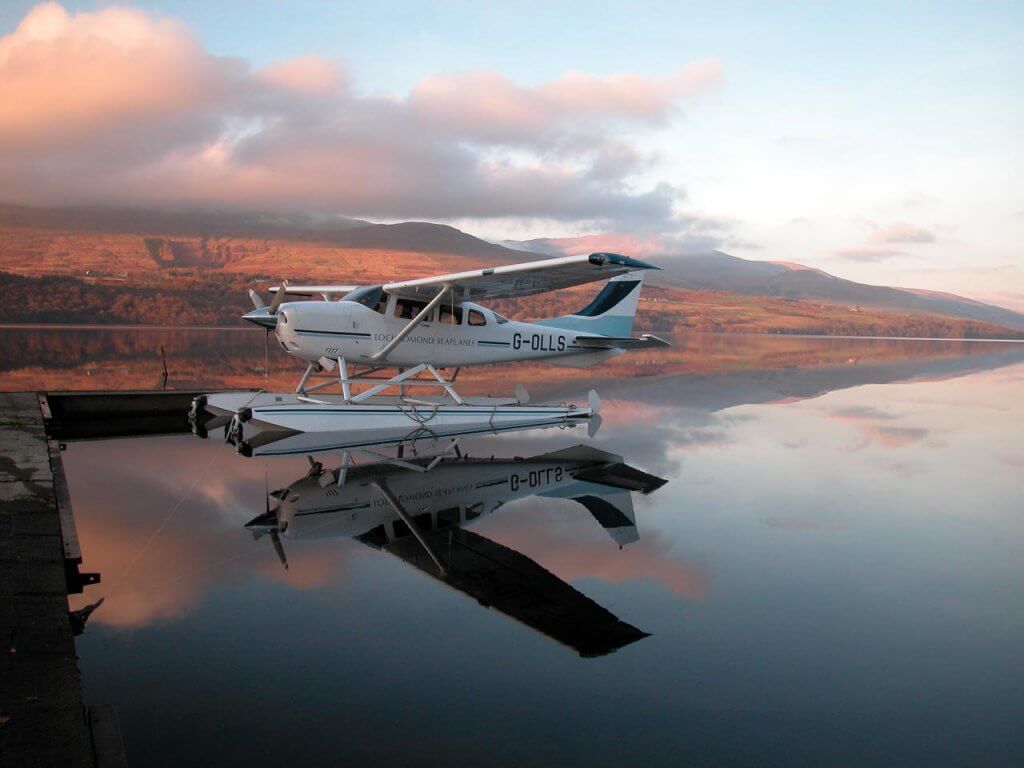 What better way to see the majestic Munros and cliffs of Skype than from the sky. Get ready for the incredible thrill of a water take-off and landing. This is the ultimate scenic tour in a very cool seaplane that you've definitely drooled over on Instagram before.
More info: Loch Lomond Sea Planes
6. Go Coasteering and Gorge Walking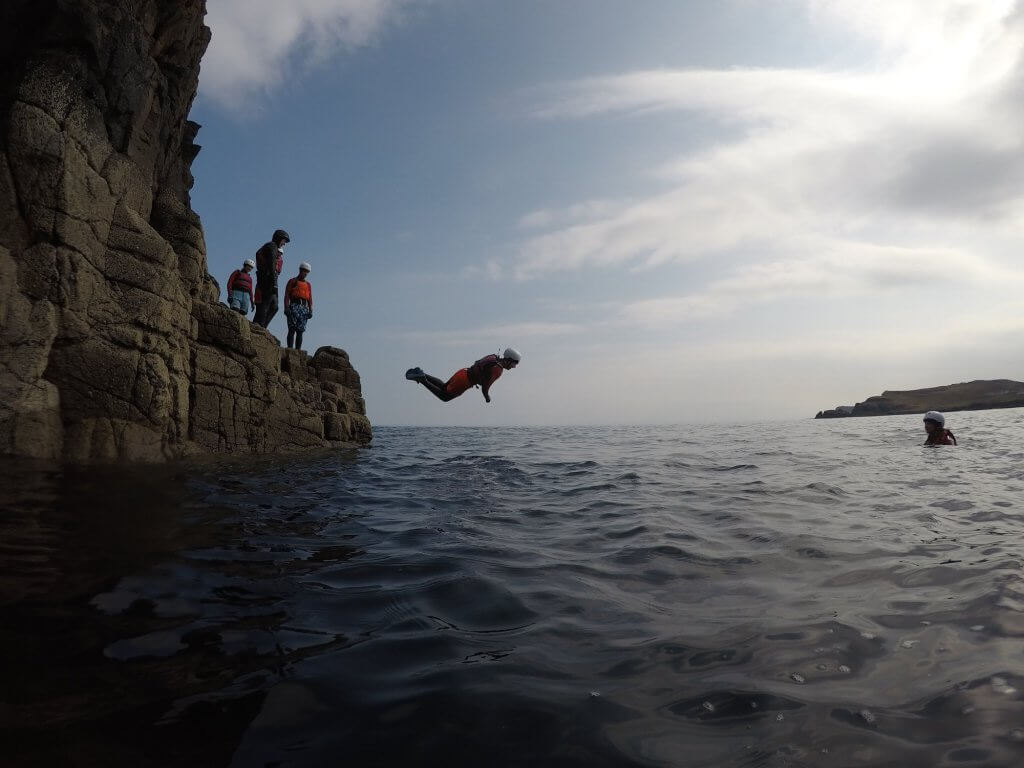 This is the most fun and adrenaline filled activity ever, if you don't mind getting down and dirty! Jump, swim and scramble along the coast. Climb mountains, follow ridges and rivers towards amazing coastlines, swim in the sea. Join the friendly local guides at Skye Adventure and let them show you the very best of their homeland.
More info: Skye Adventure
7. See the Northern Lights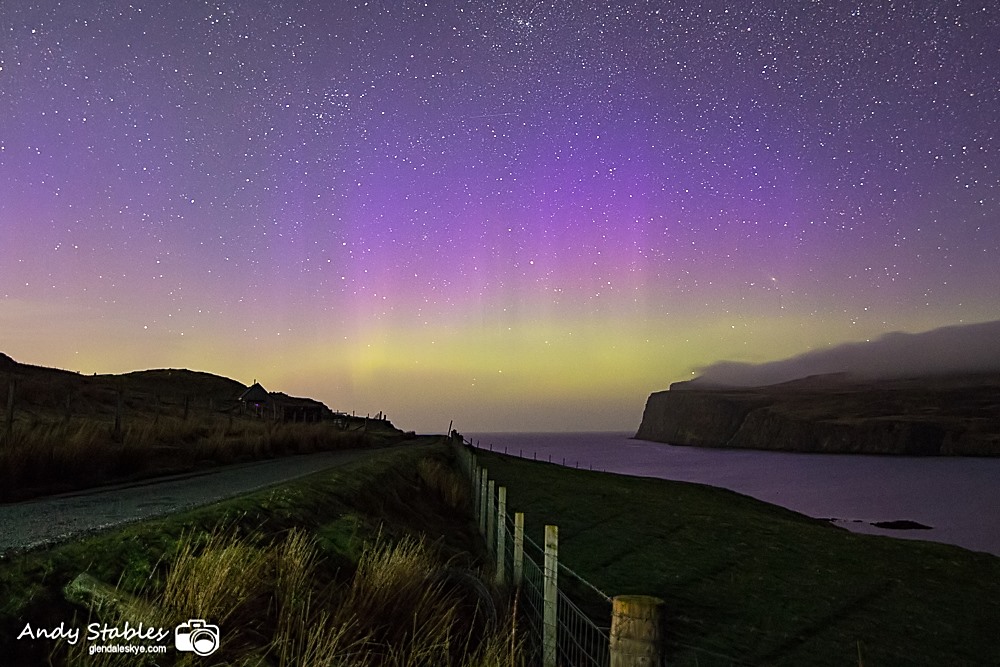 Skye can be a tough old place in winter but one benefit of being there during those frigid months is the chance to see the Aurora Borealis in Glendale. This iconic light show is one of the most ethereal and magical experiences ever.
More info: Glendale Skye
8. Go Sailing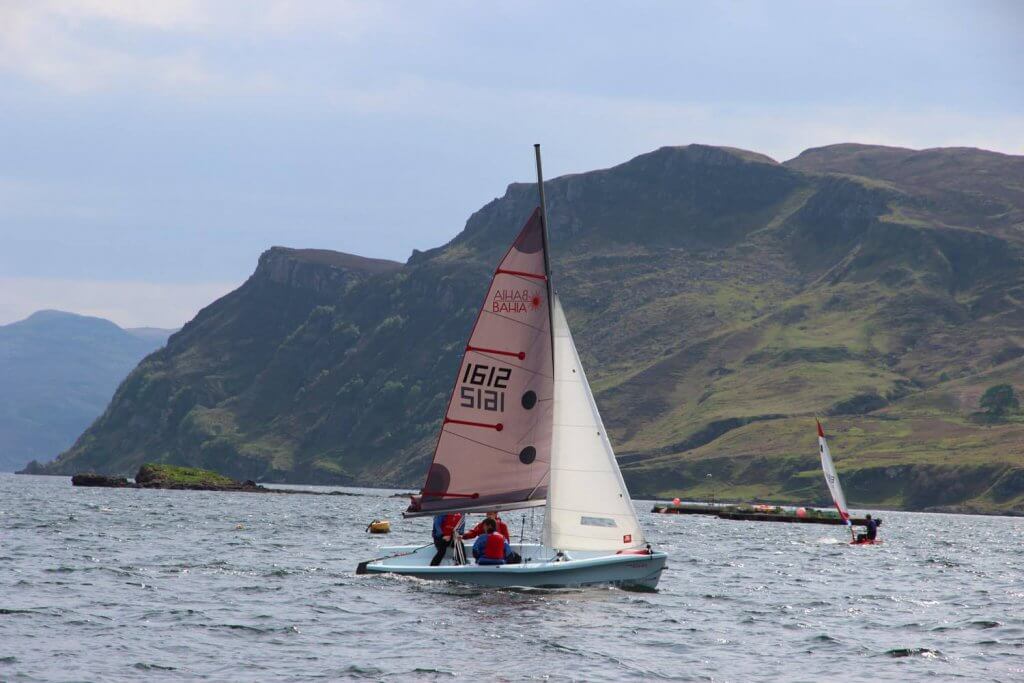 Seeing Skye from the water is a pretty special experience. The Skye Sailing Club in Portree offers 'learn to sail courses' and 'experience days' to just have a go. They also offer rowing, windsurfing and powerboating. So get out on that water and enjoy the jagged cliffs and rolling hills from the hull of a boat.
More info: Skye Sailing Club
8 Reasons Why You Need to Visit Wales ASAP
9. Explore by Bicycle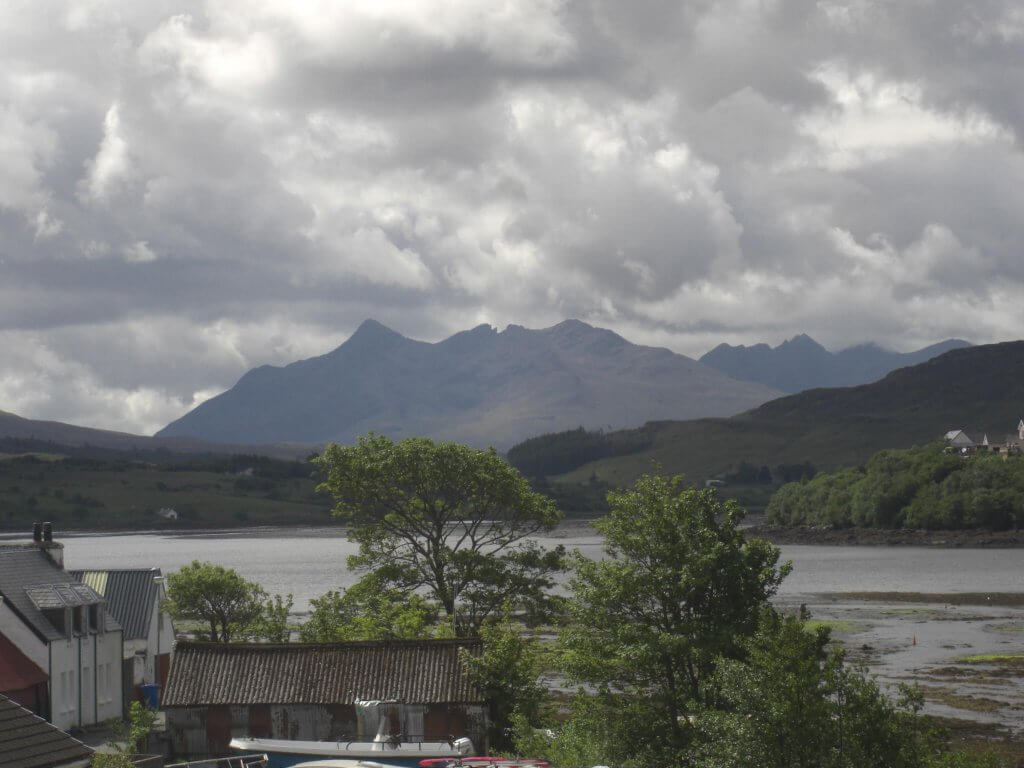 Skye has got to be one of the most scenic places to cycle in the world. Filled with tarmaced twisting roads against a backdrop of Munroes and sparkling sea, if the sun is shining then wow, this will be a treat. If you don't bring your own bike, you can hire one at the local cycle shop and explore some of the quieter roads.
More info: Island Cycles
10. Go Wild Camping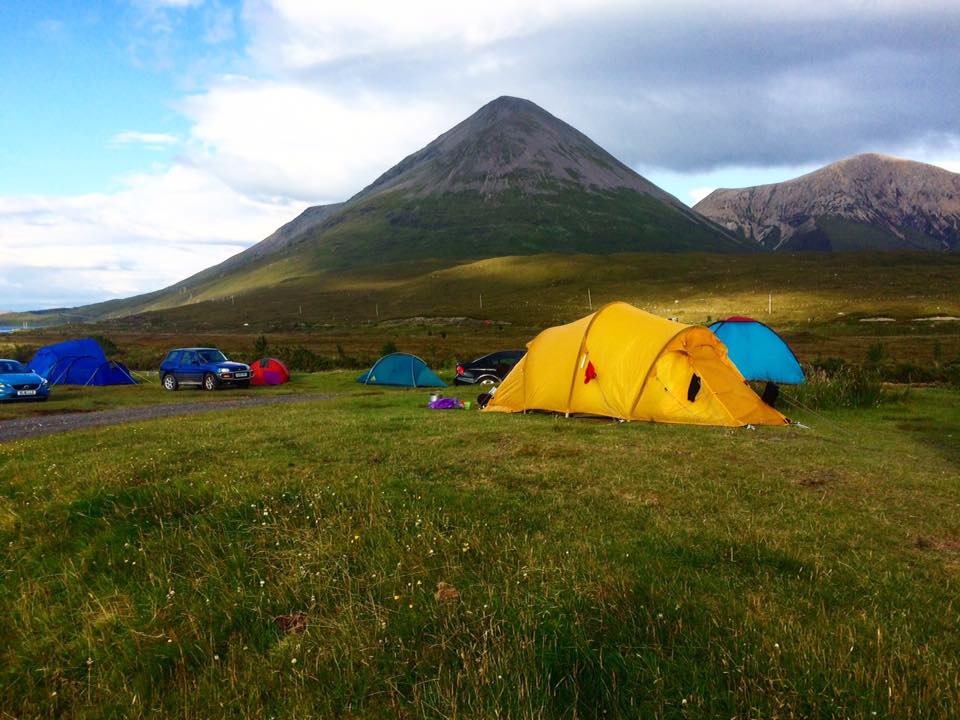 No road trip would be complete without a spot of wild camping. There are few things in life better than bivvying under the stars or sleeping beneath canvas, cooking breakfast on a campfire and waking up surrounded by nature. If you don't feel confident enough wild camping, there are also a ton of camp spots with facilities that you can stay at for a few quid or hire a guide who can also provide the tent and a suitable location.
More info: Walk Highlands
Getting there:
To get to the Isle of Skye is a bit of a trek, especially if you don't have your own car or aren't renting one. If you are flying, the nearest airport is Inverness, you can also make your way there from Glasgow or Edinburgh. You can take the train from Inverness to Kyle of Lochalsh and walk over the bridge to Skye or take a bus all the way there.
If you want to take your car, then you can take the ferry to Stranraer or Troon and drive up. To get onto the island itself, simply drive across the bridge or for the more scenic route you can take a quick ferry across from Glenelg.
By Orla Ó Muirí
Check out our Hard as Nails podcast:
Like this? Check these out: