On 1 April 2018, Nuala Moore became the first person in history to swim the maritime boundary between the Pacific and Atlantic Oceans. Nuala also became the first woman to swim in the waters off Cape Horn.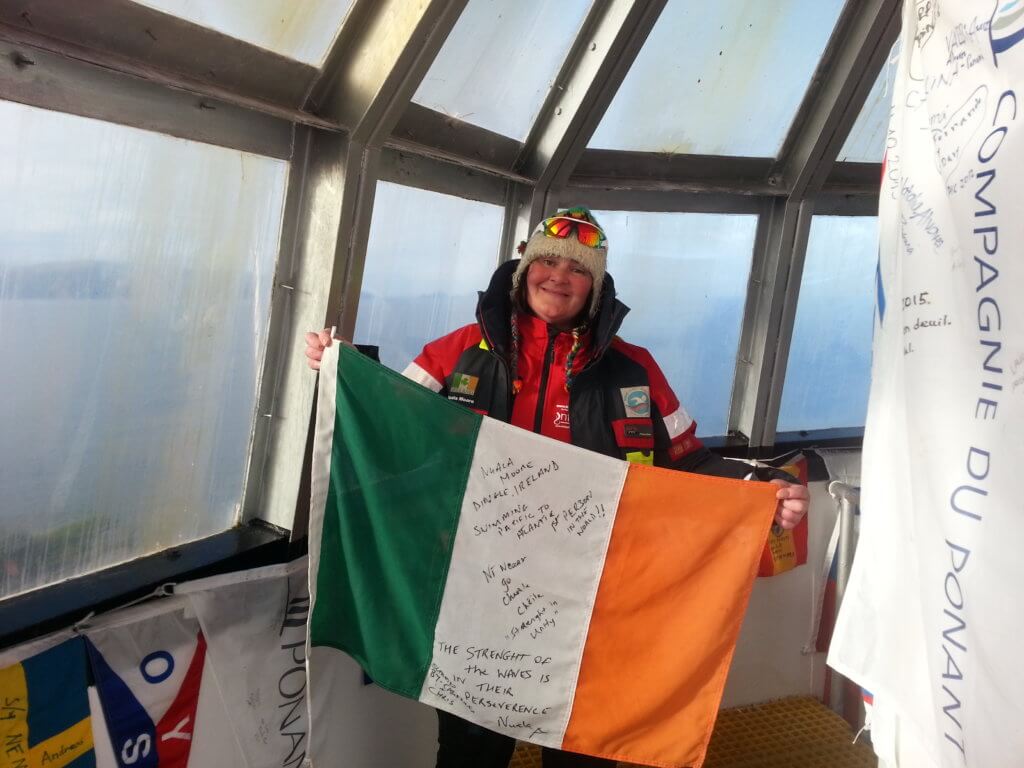 Diet is a crucial element when it comes to cold water swimming. Open water swimmers tend to be on the larger scale due to repeated exposure to the cold which creates fat regions for protection. A large percentage of their fat is brown fat which contributes to heat generation.
Nuala pays close attention to her diet before, during and after big challenges. She avoids dairy as it clogs up her sinuses and dries out the airways. She also steers clear of caffeine for heart rate and blood pressure reasons, limits roughage and places a high priority on fluid, fruit and honey. Here Nuala shares her food diary for the week that she completed those historic swims.
Open Water Swimming: Top Tips from Olympian Keri-Anne Payne
WEDNESDAY (DAY 1)
Lunch: Homemade consommé soup with ham and butter sandwiches.
Training: 20 minutes in 6°C water.
Snack: Hot tea and honey (no milk) with homemade Madeira cake.
Dinner: Salad, homemade stew with toasted Chilean style pitta pockets followed by homemade trifle.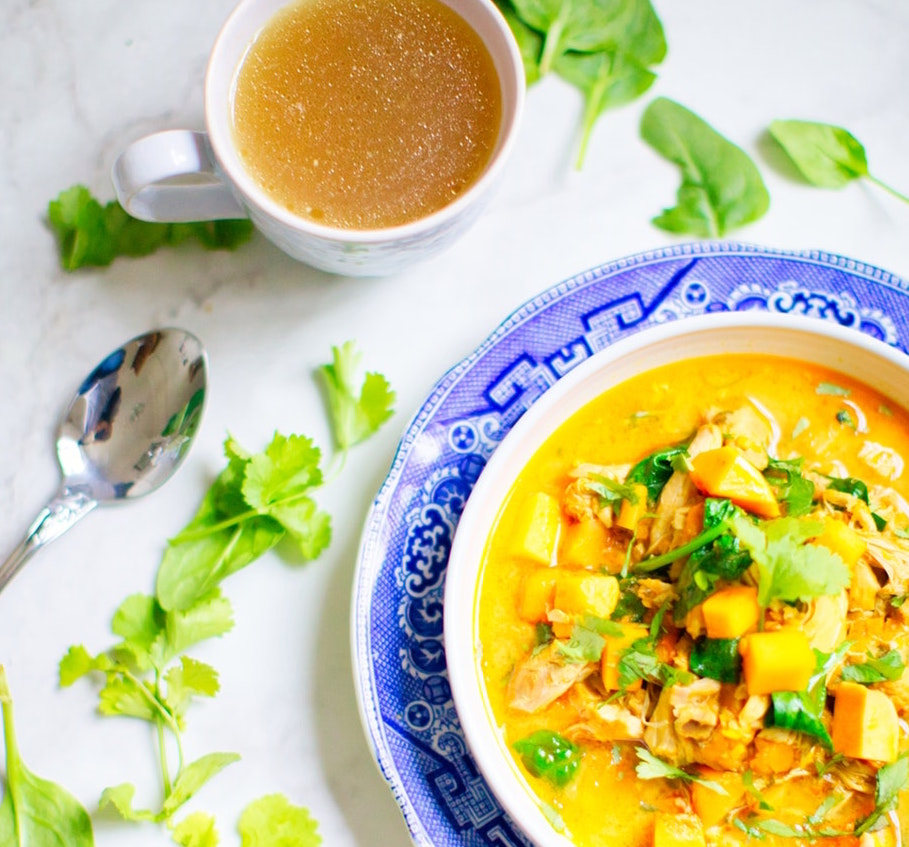 THURSDAY (DAY 2)
Breakfast: Cereal, toast, scrambled eggs and a banana.
Training: 20 minutes in 6°C water.
Lunch: Egg salad, baked fish, potatoes with vegetables followed by jelly.
Dinner: Soup, homemade stew, mixed fruit salad.
Claire McCluskey & Nick Russell: The Rookies Who Sailed the Atlantic
FRIDAY (DAY 3)
Breakfast: Cereal, toast and jam, banana, scrambled eggs, cake.
Departure for swim at Italy Glacier and Cape Horn.
Lunch: Chilean pitta bread with ham, followed by some cake, black tea with honey and some fruit drinks.
Dinner: Consommé soup. Mashed potatoes and pork pieces.
SATURDAY (DAY 4)
Italy Glacier Swim – Beagle Channel
Breakfast: Oven baked pitta, jam and juice. Two litres of boiled water mixed with two scoops of high-five electrolytes (Dioralyte).
Swim: 28 minutes in 3°C water.
Lunch: Tea and honey and cake. Dehydration was a major factor at this point. I had lost a lot of liquid from hypothermia both in urine and electrolytes.
Dinner: Consommé soup, stew and bread followed by tea and cake.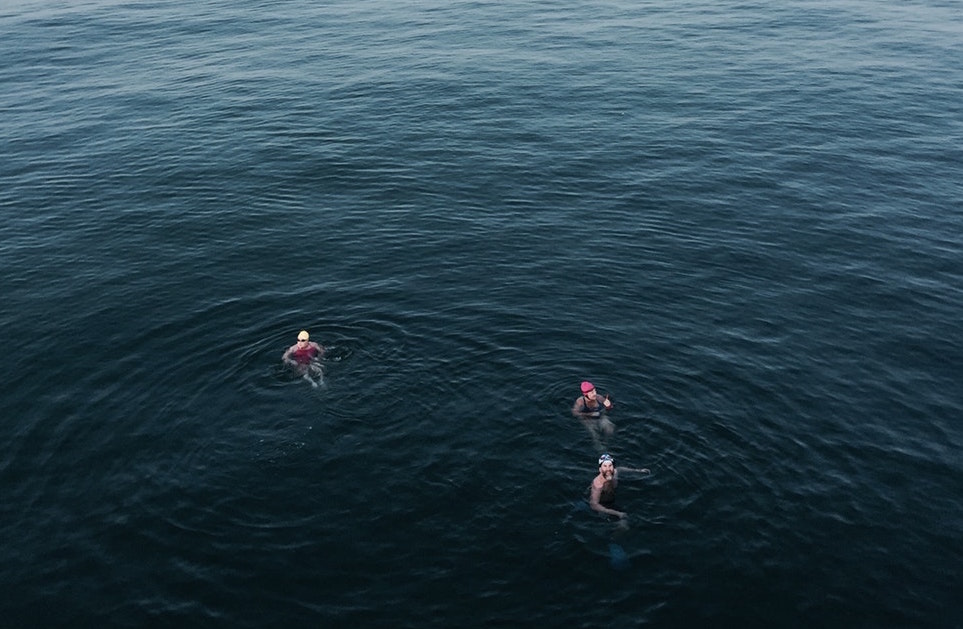 SUNDAY (Day 5)
Cape Horn Swim
Breakfast: Pitta, jam and tea. Appetite was now gone. I tried to take fluids on board and vomited repeatedly. Keeping liquids down was impossible due to a mix of stress and the quality of the water. Drinking black tea and the honey was increasing the diarrhoea so fluids were now a problem.
The 48 hours travelling on the vessel-expedition were starting to show. Blood pressure and heart rate were elevated and breathing was not good as I only had eight hours sleep in two days.
Swim: Distance was 28 minutes in 7°C water.
Lunch: Tea and cake
Dinner: Meat stew, soup and bread. I ate a lot of food! My first cup of coffee in 10 days with milk and of course cake!!
By Orla Ó Muirí
Check out our Hard as Nails podcast:
Like this? You should check these out: