The Irish Adventure scene has been thriving of late. We've got some incredible surf schools dotted around our entire coastline, female only hiking tribes, quarries converted into wakeboarding parks, climbing Meets along our jagged cliffs and mountains… all we were missing was was one event to encompass all of that under one 'roof', an adventure festival!
This August bank holiday, it's happening! Our friends over at 53 Degrees North have created the 53 Degrees North Adventure Festival. And we are excited! Supported by Columbia Sportswear and Wicklow Outdoors, this action-packed event will grace the shores of Blessington Lake, Co Wicklow for one weekend only, the 4-5 of August 2018.
This is the rare opportunity for the Irish adventure community to gather in one place to play in the outdoors, gather around a campfire with a cold beer in hand and discuss all things adventure. Here are five reasons why we're going to the 53 Degrees North Adventure Festival and why you should join us!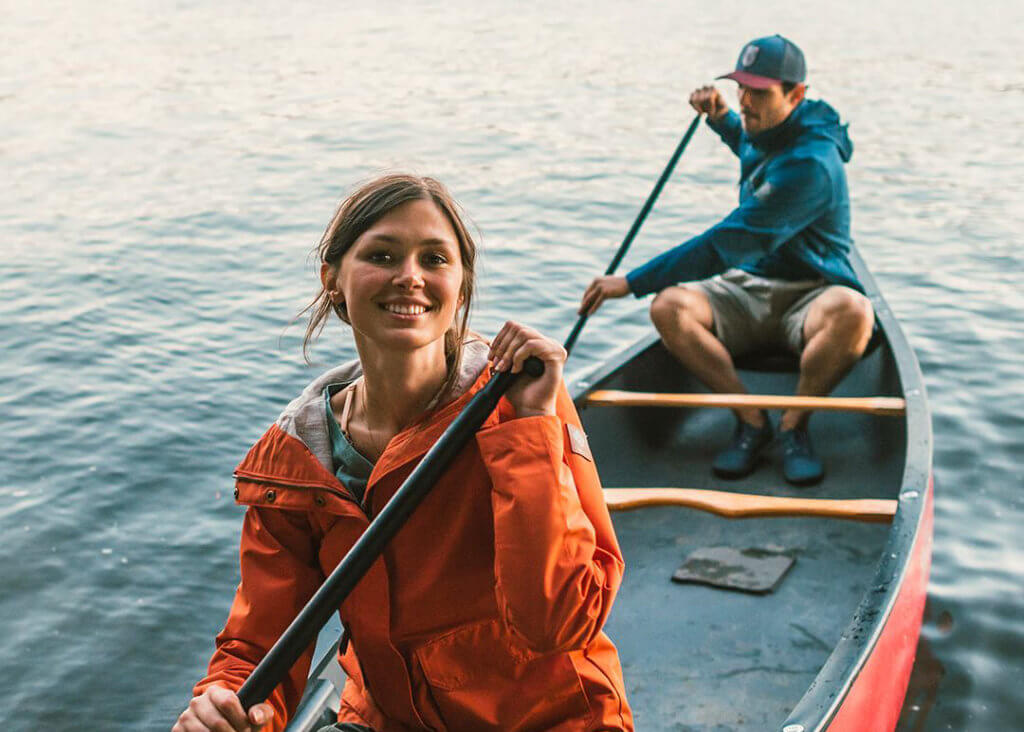 1. All the Adventurous Activities to Try
Spend your days trying your hand at the MANY adventurous activities on offer. Experience two days of camping, hiking, hillwalking, mountain biking, fat biking, bushcraft, archery, axe throwing, climbing, kayaking, wakeboarding, sailing, yoga and pilates, nature walks and expert talks, mindfulness classes, the list goes on. You'll learn new skills, make new friends and perhaps find a new obsession.
2. Fun for All the Family
This is one of the few festivals that kids and parents alike will enjoy. What better way for your kids to experience the magic of camping than in this stunning location with campfires roaring, food flowing and music serenading you. By day you can watch your kids fall in love with a sport, one that perhaps will change the course of their very lives. There will be no shortage of opportunities to tire them out throughout the day, so you can get some peace and quiet by the campfire at night while they are out cold!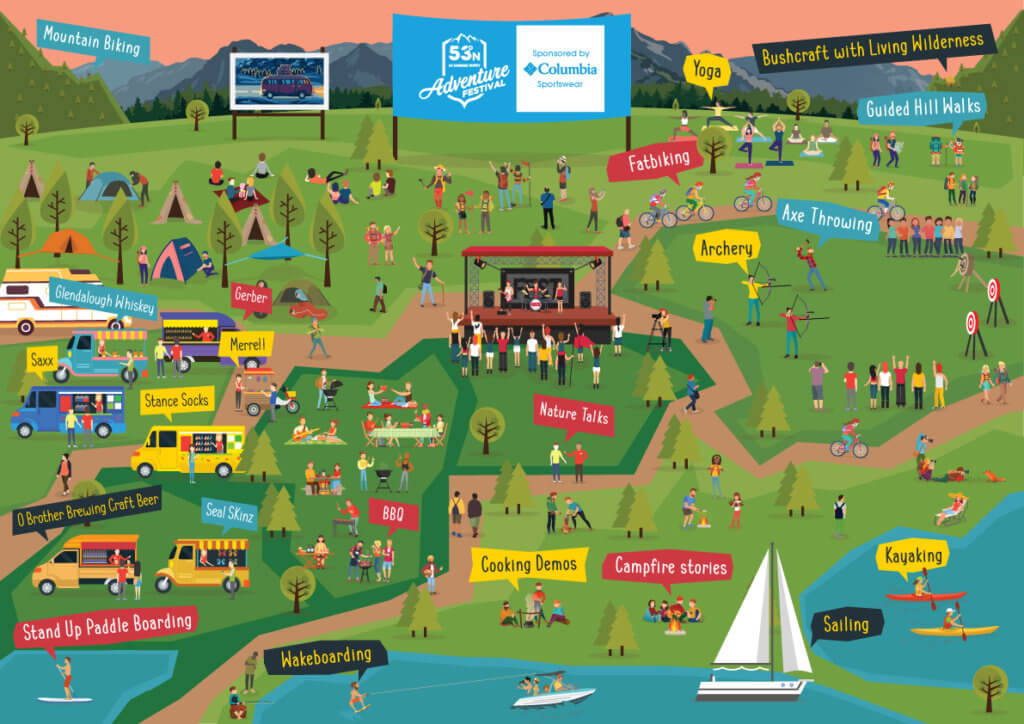 3. Top Notch Grub and Entertainment
What elevates a festival from good to great is the quality of food trucks on hand! They'll be turning out in their droves for this year's 53 Degrees North Adventure Festival, with delights like BBQ, burritos, vegetarian and pizza all on offer. In an awesome touch, O Brother Brewing will be selling an exclusive beer, brewed especially for the festival called 'The Adventurer'. While local company Glendalough Whiskey will run cocktail master classes where they will show people how to make gorgeous concoctions with foraged ingredients.
Aside from all the wild and wonderful activities on offer, at night when you are wrecked after the day's excursions, relax in front of the campfire and enjoy one of the great Irish bands that will be making an appearance on Saturday night. It's really camping without the hassle of finding your own food and entertainment! There will even be experts from 53 Degrees North on hand to help you put up your tent if you are struggling.
This Summer's Festive Adventures: The 53 Degrees North Adventure Festival in Wicklow
4. An Ideal Location
Blessington is one of our favourite places for an adventure in Wicklow. Surrounded by the glorious Wicklow mountains and the calm waters of the lake, there may just be no better place to pitch your tent. It's also a super handy location for people travelling from Dublin, as it is less than an hour away. You can also get the 65 bus from the city centre. The festival is a short taxi ride from Blessington village.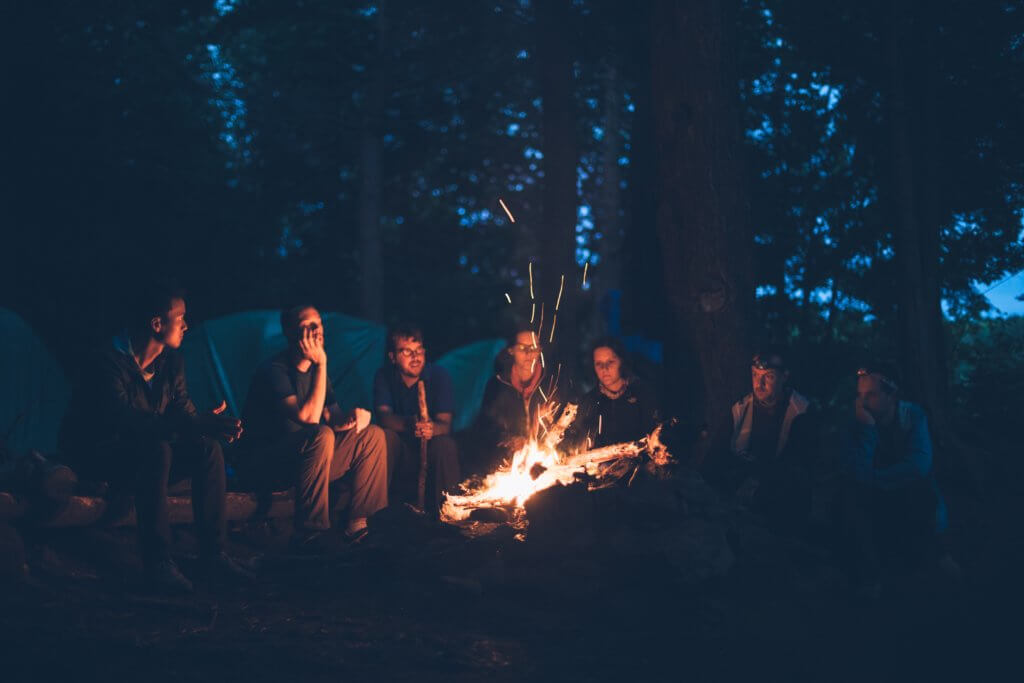 5. You get a FREE Vango Tent if you Buy an Early Bird ticket
The weekend camping ticket and tent is €195 and you get a free Vango tent worth €110 with it. So, really your ticket is only €85 for the entire weekend! The weekend tickets also include bonus entry to the Kendal Festival Film Night, which takes place at the festival site on Friday 3 August at 8 pm. This film night will showcase some of the best adventure movies from across the globe. It also includes two nights camping in the main campsite, two marquee events per day, access to all onsite activities, demos and workshops as well as all entertainment on site for the three days. Under 16-weekend tickets cost €80 and a single day ticket costs €75.
Purchase your tickets for 53 Degrees North Adventure Festival.
Check out our Hard as Nails podcast:
Like this? You should check these out: