Irish surfer Grace Doyle gives you all the tips you'll ever need to be surfing like a pro in no time.
Despite the controversial Irish elements, there is something about being in the ocean, on the waves, that attracts surfers back time and time again. It's not only about the surfing, it's about being surrounded by nothing but mother nature and how this connection with the sea has a positive impact on your life. Have you ever thought about dipping your toe in and seeing what all the fuss is about? Well if so, here are some top tips from one of Ireland's top female surfers, Grace Doyle, to get you standing on a surfboard and sharing the stoke. You'll be addicted in no time!
If you've never dabbled in surfing before, it's important to learn the correct way and establish good habits. It means you'll be having fun sooner and be able to progress quicker. Book a surf lesson with a qualified surf instructor in any of the local surf schools. I am a surf instructor with Freedom Surf School in Tramore in Co. Waterford so if you are passing by, feel free to book a lesson. In the meantime, here are my top tips to get you standing on a surfboard.
Paddling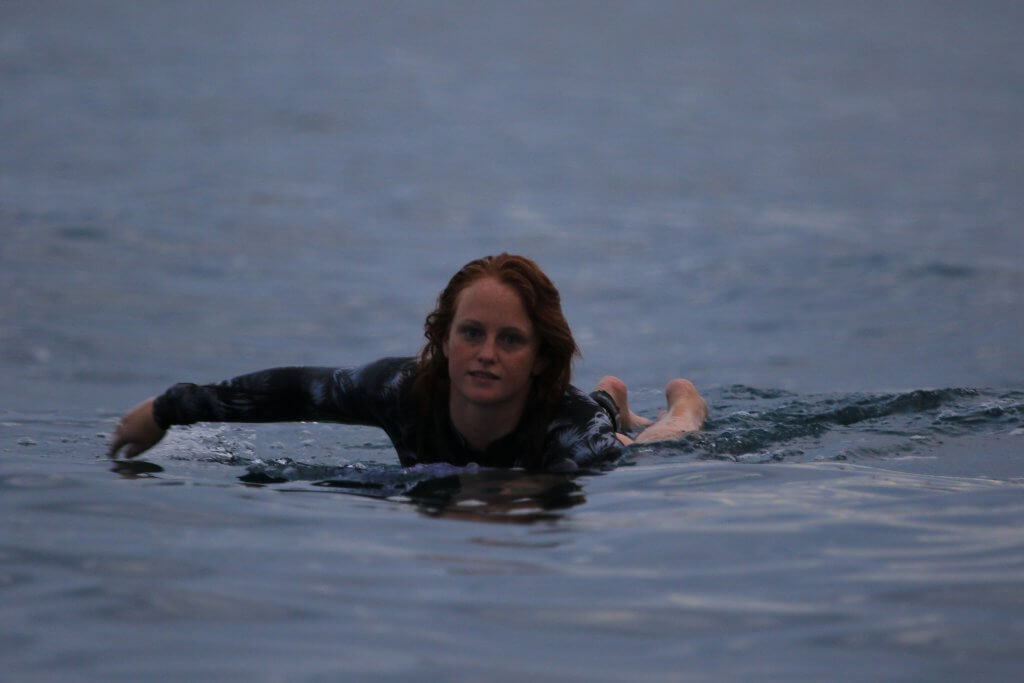 Even though the pop up is important to get you standing, if you can't catch a wave, you won't be able to put the pop up into practice. So, it is very important to paddle fast and hard for a wave, taking deep strokes in the water (a bit like the front crawl stroke in swimming) to make sure the wave doesn't just pass you by.
Top Tip: When the wave hits your feet, don't stop paddling. Instead, take two more paddles to make sure you are on the wave. Practice catching some waves lying down first. Get used to the paddle power needed and the sensation of going down the face of a wave and even using your hands on the rails of the surfboard to steer left and right. Now you are ready for the next step, the pop-up!
Popping Up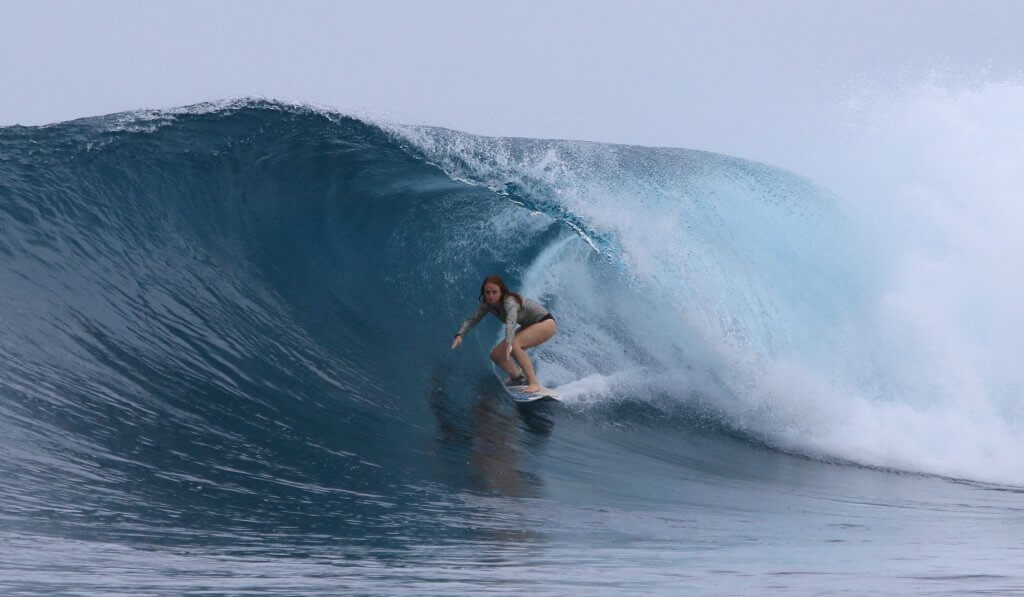 If it is your first time surfing and you are struggling with the advanced pop-up technique (explained below), you can try the easier method of getting up to your knees first and then standing.
Knee technique pop up: Once you have done your two extra paddles, place your hands underneath your shoulders, slide your two knees (at the SAME time) up to where your hands are and then lift your front leg up and around as your body turns sideways at the same time (hands still supporting you on the board) and place it on the centre of the board. Then let go of the rails when you are ready and just stand up. Your back foot should be automatically in the right place so do not need to move it. To figure out which foot is your front/back foot, when practicing on the beach beforehand, just pop up and see whatever feels normal for you. If your right foot is at the back you are a regular and if your left foot is at the back, you are goofy.
Top Tip: When standing, keep your knees bent and stay low so that you are more balanced!
5 of the Best Surf Beaches for Beginners in Ireland
Advanced Pop Up: If you want to improve your surfing further and catch better waves, you need to be able to do the advanced pop-up. Thos involves going from lying down and springing up to the standing position in one go, making sure that the two feet land in the right place. This takes some practice to make sure that your foot placement is correct.
Top Tip: Practice on land first, be it on the beach before the surf, or at home on your bedroom floor (not on the surfboard unless you take the fins out).
Speed, flow and changing direction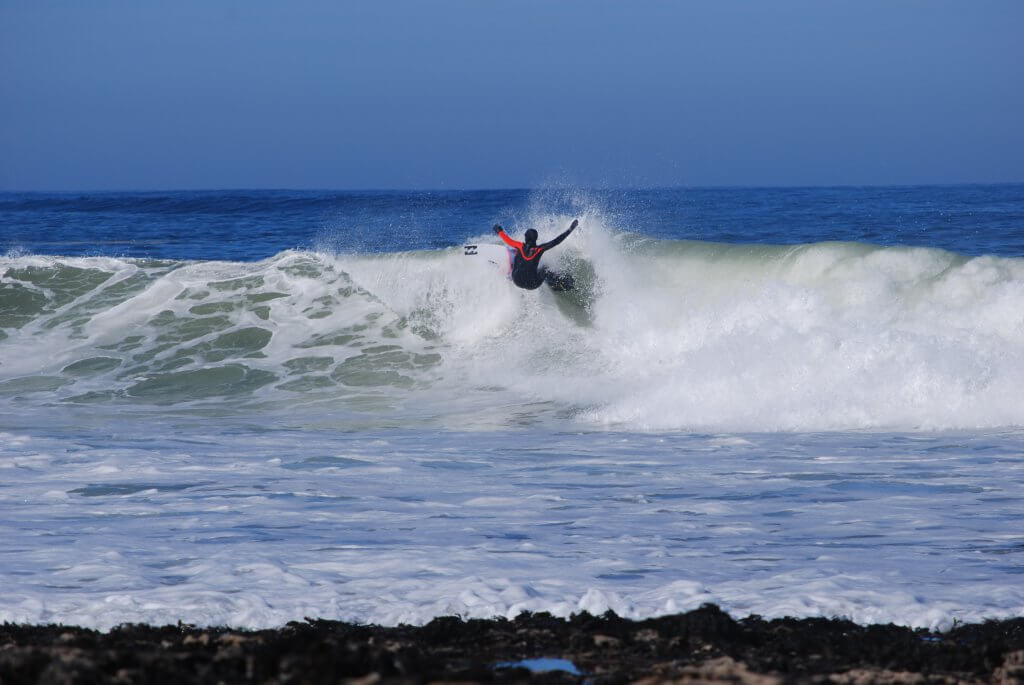 Now you have gotten the hang of all this and you are even paddling out the back, waiting in the lineup, catching some unbroken set waves and loving it. What's next? Keep practicing getting a feel for going down the line, maintaining speed and also getting used to changing directions on the wave.
To change directions you have to look and turn your shoulders in the direction that you want to go. If this is all becoming too easy for you and you are ready for the next step, then it's time to move to a smaller board and start trying some cutbacks and better bottom and top turns. This can take a long time and needs lots of practice and probably many wipeouts, but trust me it's all worth it in the end. Even though it can be a little frustrating, it is also heaps of fun trying.
Top Tip: Don't drop too much in board size and remember that volume is your friend. More volume helps you get into waves easier too! Also, watch and learn from other surfers, be it YouTube or the local rippers.
When you get to that stage you'll probably be hooked and wondering what else can you do to improve? For me, I sometimes only get to surf once every week, two weeks, or sometimes less. Being dependant on nature to deliver the goods means it's important to be ready for the surf when it does deliver! Personally, I make sure to keep up my fitness level all year round. Swimming is a key part of my fitness training for surfing, be it in the pool or training with the surf lifesaving team in the sea. I also go to the gym at Aura Leisure, where I attend some TRX, boxercise or circuit classes to mix it up and keep it interesting. I highly recommend this for any surfer to work on your cardio, strength, flexibility and core, along with some Yoga stretches, especially for the lower back. Healthy eating is also important to stay fuelled and to recover fast.
So what are you waiting for… go grab a mate, a board and have fun. Happy surfing!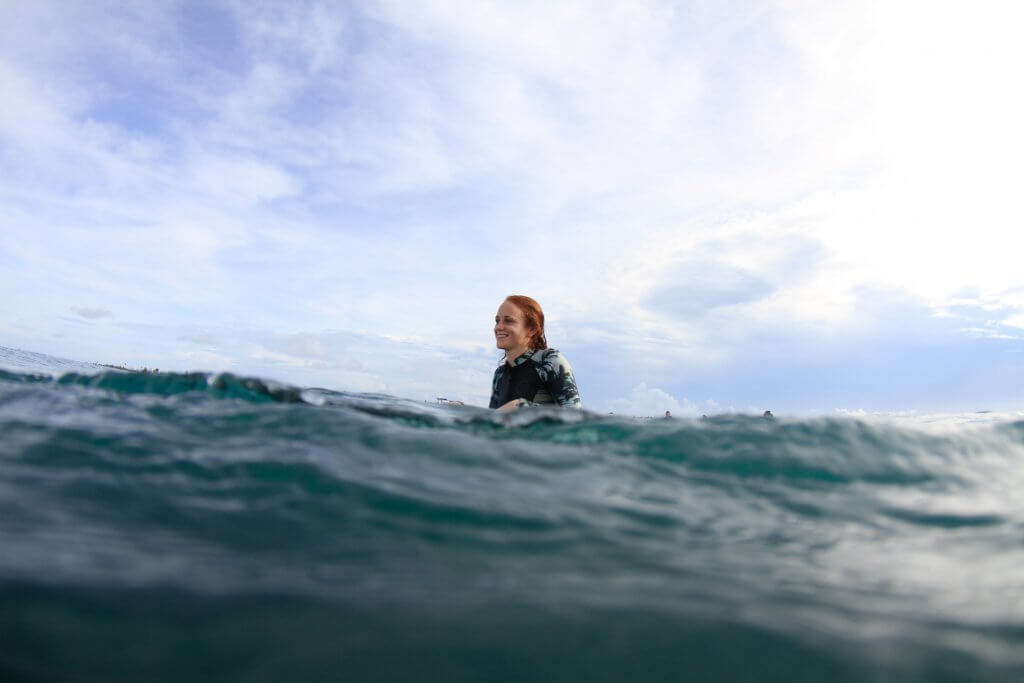 Grace Doyle is a Team Rider for Billabong Womens, Quiver Surfboards, Beyondsurf, Surfersskin, Etnies Shoes, SurfEars and Aura Leisure. Grace has competed on the Irish Team in the past and is a regular podium finisher at the Irish National Championships, the most recent being 2nd place. Grace recently became the Womens Open Champion at the Celtic Cup Surf Contest held in Ireland during the winter, which was a contest between Ireland and Scotland. She also was selected onto the Irish Surf Team to compete at the World Surfing Games to be held in September of this year in Japan (which the team need to fundraise for so any help would be greatly appreciated!) In the meantime, Grace is working on an Irish Edit for entry into the Shore Shots Film Festival in Ireland at the end of the month and also has lots of travel plans in the mix for the near future. You can follow her adventures, travels and contests on her blog, Instagram, Facebook, and Twitter.
Check out our Hard as Nails podcast:
Like this? You should check these out: