Sailor Enda O'Coineen could teach you a thing or two about never giving up on your dreams, as he attempts to sail a lap of the planet for the second time.
This weekend Enda O'Coineen will sail alone around the notorious Cape Horn as he endeavours to complete his solo sailing lap of the planet. Back in 2016, Enda set out from Les Sables d'Olonne in France to compete in the round the world race the Vendee Globe. Halfway through the trip disaster struck when his mast came crashing down some 180 miles south of New Zealand, forcing Enda to abandon.
The story took a turn for the better when another competitor in the Vendee Globe was forced to retire. Following some discussions, it was decided that the French and Irish teams would merge to create 'Le Souffle du Nord Kilcullen Team Ireland' with the mission to sail back to France to unofficially finish the race.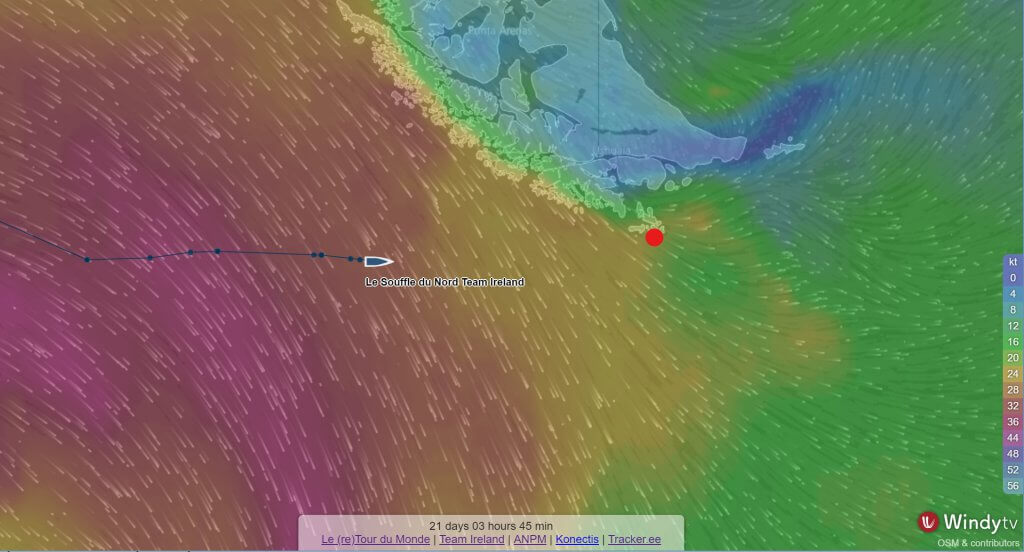 When speaking of the historic challenge ahead, Enda says "Cape Horn is one of, if not, the most feared pieces of land to round on the planet. And it is certainly living up to its reputation as I approach with 60kph winds and roaring seas hurtling me towards the great cape. This will hopefully be the coldest and wildest weather I will encounter as I then turn north and start the final leg up the Atlantic Ocean and into Les Sables d'Olonne to finish what I started."
"It's hard to explain why I put myself in this position, alone, cold, and exhausted at the bottom of the earth but as any sailor or adventurer knows as soon as you reach your destination and accomplish your goal you quickly forget about the hardship. Right now I am living on the edge, moment by moment. Having the joint backing of two teams and flying both the Irish and French flags is an honour. The work of Le Souffle du Nord and the Atlantic Youth Trust keeps me motivated during the lows."
We're rooting for you Enda!
You can live track his voyage here.
Like this? You should check these out: