Ireland's Con Doherty brought home a silver medal from the Malmo European Cup Sprint Triathlon event in Sweden on Saturday, 4 August, finishing just eight seconds behind Great Britain's Morgan Davies.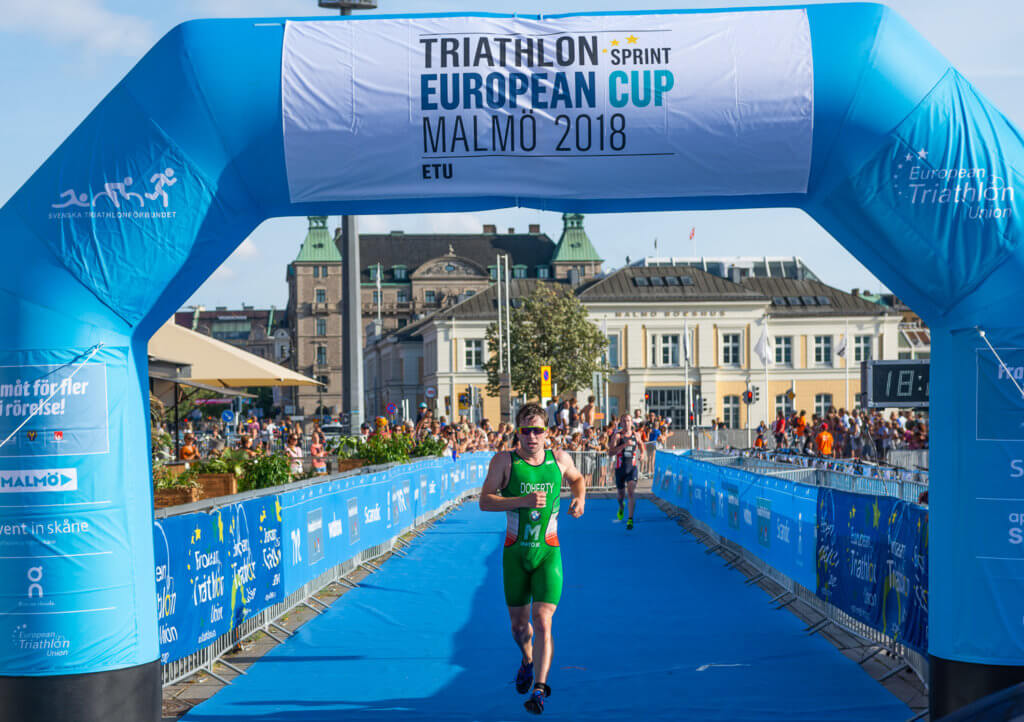 This placement is Doherty's best-ever result in a European Cup and follows on from his fourth-place finish at the European Sprint Distance Championships in Estonia in July and a first place victory at the Larache African Cup in Morocco in June. The 23-year-old finished in a time of 55 minutes flat, securing his position as Ireland's top-ranked athlete as the qualification period for the 2020 Tokyo Olympic Games ensues.
"I am really happy. I got a bit of a gap at T2, and was in the lead but when [Morgan Davies] came past, I picked it up as much as I could, but he was at a different tempo to me, so I did as well as I could," said Doherty after the race.
In the early stages of the race, Doherty found himself in the second group on the bike, forcing him to pick up the pace and chase down his competitors. "It was a mad chase, I don't know if I had a bad swim, but there were five of us strong bikers and we got the whole way up to the front group. Then it was about being in the right position," said Doherty.
Team Ireland as a whole saw fantastic results in Sweden last weekend. Six men competed in the Men's Senior Race, with Russell White coming in 10th, Kieran Jackson securing 15th (his best ever intentional result), Cillian Tierney at 43rd, Darren Dunne coming in 50th and Chris Mintern at 51st.
Doherty is delighted with his second place victory and will continue to represent Team Ireland in races to come.
Like this? Check out these other articles: