Columbia's Montrail range has really impressed us. The Caldorado II, in particular, is a great all-rounder.
Columbia Montrail Caldorado II Trail Running Shoes
Price: €130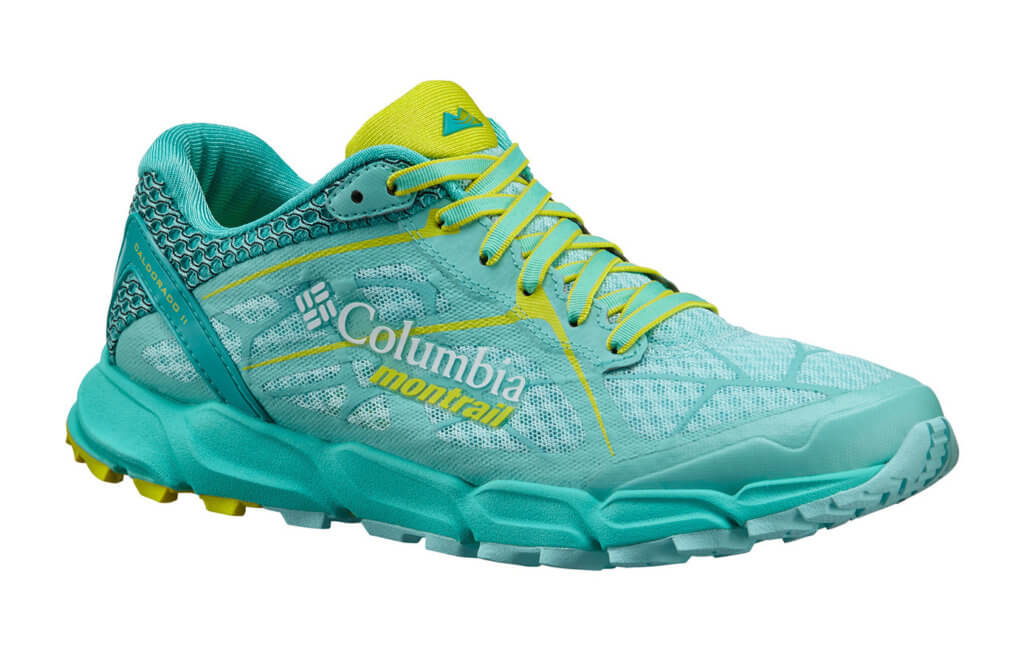 The shoe: I found these shoes to be both breathable and flexible. They come in a waterproof (OutDry) version (the choice depends on your preference) or the standard non-waterproof version. We opted for the non-waterproof pair. Yes, your feet will get wet eventually if you are running in a downpour. However, they do dry relatively quickly and are always ready to go the next day, even after being totally immersed in water.
The seamless mesh upper meant that there were no pressure points even on the first run. And it also did a good job at keeping debris and dust out of the shoe. The reinforced toe-cap offers further protection from a stubbed toe. The 4 mm flex lugs on the sole performed brilliantly, offering exceptional grip and security. And they are shallow enough that the shoe is comfortable on any road sections that you might find yourself on.
Trail Running Backpacks: 7 of the Best
Fit: They are a great fit, not too heavy or bulky and run pretty true to size. I especially liked the heel cup and firm ankle collar. No matter what the terrain, my ankle and heel felt locked and supported at all times.
Overall verdict: They perform best in dry, hot conditions and are suitable for long-distance jaunts off-road. My only gripe would be that I had some issues with keeping the laces tied.
Available from: Great Outdoors, Dublin; Wild Side Sports, Cork; Basecamp, Dublin; Cotswold Outdoor, Dublin, Radar Stores, Limerick.
Check out our Hard as Nails podcast:
Like this? You should check these out: 

Previous Post