Coasteering is one of the fastest growing extreme sports that Ireland has to offer. A combination of jumping, climbing, swimming, and exploring, coasteering is an adventurous thrill-ride that allows you to explore Ireland's magnificent coast in an up-close and personal way.
This extreme sport can be dangerous, so it is crucial that any novice looking for a thrill has an experienced guide that has knowledge of the coast, tides, and safety protocols. Here are five of the best places to visit, rock-hop, scale cliffs, and leap into the breathtaking sea off of Ireland.
1. Extreme Sports Ireland
Co Antrim, Co Kerry, Co Derry, Co Mayo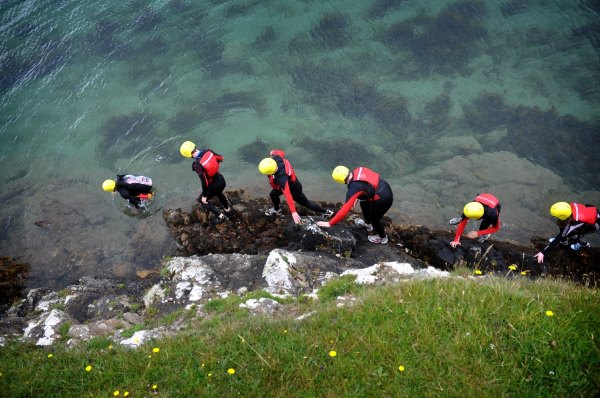 Extreme Sports Ireland is dedicated to providing an authentic, thrilling day of Irish exploration. Once you are kitted out in a wetsuit, helmet, and buoyancy aid, experienced guides take you along the stunning coasts of their locations in either Co Antrim, Co Kerry, Co Derry, and Co Mayo. And, looking for a Christmas gift for a loved one? Extreme Sports offers Coasteering Gift Vouchers.
For more information, visit Extreme Sports Ireland.
2. Adventure West
Co Mayo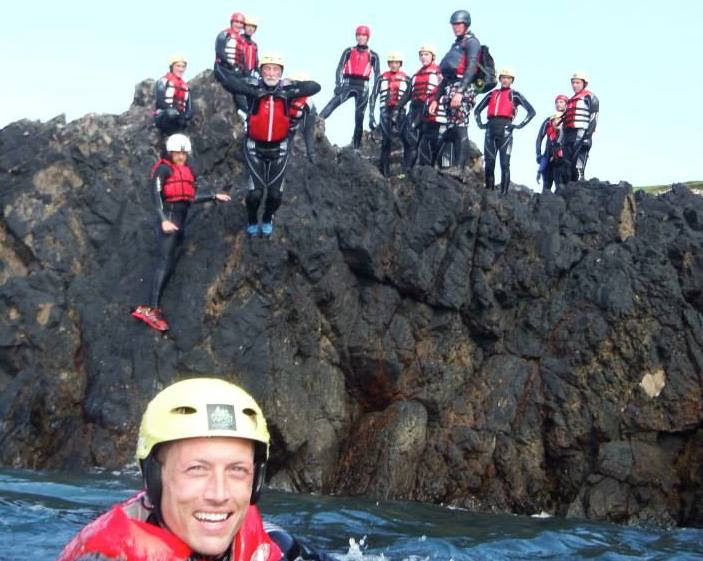 Take on the rugged West Coast of Ireland with Adventure West, who will have you suit-up and jump in feet first to the thrilling world of coasteering. Grab your family and friends to scramble over rocks, swim through the waves and see some amazing wildlife in the process. Adventure West also provides packages for Hen and Stag Dos and what better way to celebrate a marriage than with a wetsuit and a bit of adventure?
For more information, visit Adventure West.
3. Nevsail Watersports
Co Clare
View this post on Instagram

Located in Co Clare, Nevsail Watersports takes you on a wild adventure along the Wild Atlantic Way as you traverse rugged cliffs and explore hidden gullies and caves. Nevsail has put together Kayaking/Coasteering or Snorkelling/Coasteering packages, so you can experience both riveting watersports!
For more information, visit Nevsail Watersports.
4. Delphi Adventure Resort
Connemara, Co Galway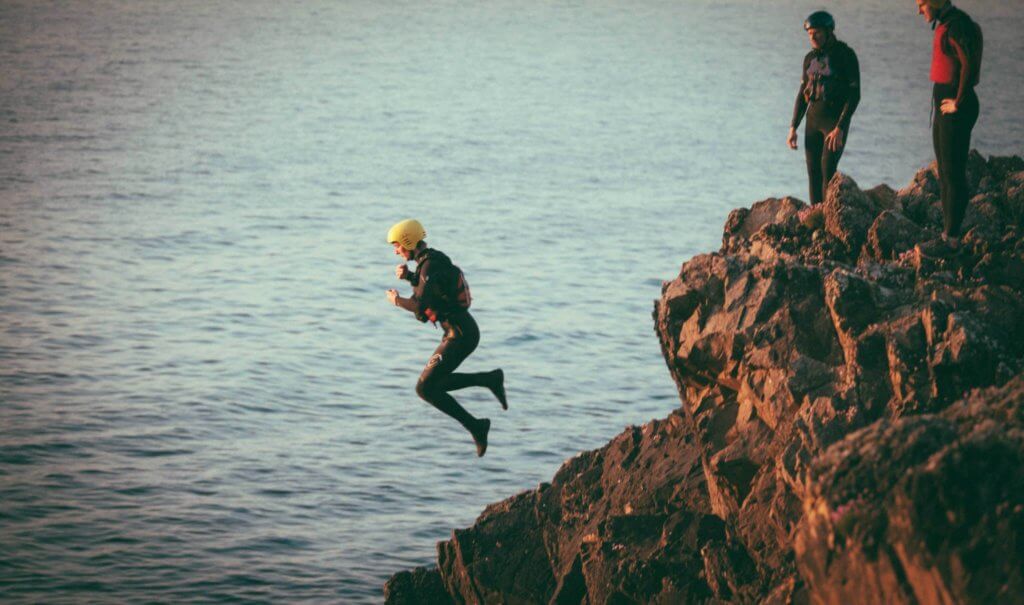 Delphi Adventure Resort offers some of the most exciting adventure sports in Ireland, including their one-of-a-kind coasteering experience. Embrace the beauty of the Connemara coastline with this adrenaline-packed activity. All safety equipment is provided by the experienced staff and guides, so all you have to worry about it showing up!
For more information, visit Delphi Adventure Resort.
5. Epic Ireland
Tuam, Co Galway
View this post on Instagram
If you're an adrenaline junkie looking for a fix, try to head out to the Wild Atlantic Way with Epic Ireland to swim through enchanting caves, and, if you're lucky enough, maybe meet a dolphin or two out in the ocean! Epic Ireland makes you coasteering experience one you will never forget. So, make sure your helmet is strapped on nice and tight and leap off that cliff into the shocking waters of Ireland!
For more information, visit Epic Ireland.
Check out our Hard as Nails podcast:
Like this? Check out these other articles:

Previous Post