A wetsuit is an essential part of your surfing armory, but one that takes looking after to get the best out of it. Here's our guide to keeping your wetsuit fighting fit.
The North Atlantic is an unforgiving environment to surf in, so you're going to need a little help. A good wetsuit is essential for keeping the cold at bay and keep you bobbing up and down. A wetsuit is not a small investment, and in order to make it live longer and perform properly, you'll need to take proper care of it. Neoprene is the key component of your wetsuit, it's a high-performance material but one that is also vulnerable to wear and tear. Here's our guide to keeping your wetsuit going!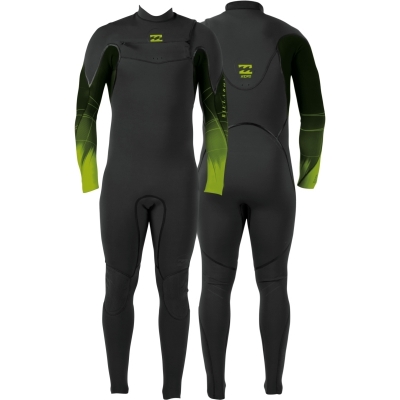 1. Rinse as soon as possible
Salt water will cause the neoprene of your suit to deteriorate quickly. You should look to rinse your suit inside and out as soon as possible once you've left the water – even if you're planning on another session later in the day. Don't leave it lying around damp in a bag for days before rinsing it. Cleaning your wetsuit out every single time is the quickest and easiest way to extend the life of your suit.
2. Clean by hand
Tempting as it may be just to bung your wetsuit in the washing machine when you get home, please avoid this at all costs. The warm water will shrink the material and destroy the chemical bonds in the neoprene, while the surface of the drum of the washing machine will catch and tear the material too.
3. Dry it out of the sun
This may seem counter-intuitive, but drying your wetsuit out of direct sunlight will help preserve your wetsuit. It will take longer to dry as a result, but the UV rays of the sun will damage the molecular bonds in your suits neoprene causing it to age must faster, losing its flexibility and insulation in the process. Resist the temptation to lay it out along the backseat of your car and store it in a darkened room between seasons to get the most out of your suit.
4. Hang properly
Ensure your suit is hung over a wide hanger across the waist of the suit. If you insert the hanger into the wetsuit like you would with a shirt or suit jacket and hang from the shoulders, then it will quickly sag and stretch due to the weight. Some wetsuit shops or manufacturers will try and sell you a specific hanger, but even a moderately sturdy hanger in your wardrobe will be sufficient.
5. Take care when changing
Wetsuit material undergoes the most stress and strain during the 5-15 mins you fight tooth and nail to get it on or off. Take your time and don't claw at every bit of neoprene you can hold. To reduce the risks of rips and tears when trying to get your feet through, try putting your foot in a shopping bag first. This will also stop you transferring any sand or mud inside your wetsuit. Also, be careful what you're standing on when changing. The stones or tarmac of the beach car park are not going to do the suit much good as you writhe around. Consider investing in a large plastic box or bucket that will also double as a container for your damp wetsuit afterwards.
6. Deep clean from regularly
Despite your best efforts, your wetsuit will still pick up an odour over time. Seawater, sweat, and urine (we all do it) all contribute to this. There are specially made wetsuit shampoos that will treat the neoprene with care. Simply fill a large bucket or box with cold water and the recommended amount of shampoo, soak your wetsuit, and then knead away. It will also work well to dislodge any build ups of salt around the seams of your suit that you may have missed previously.
Check out our Hard as Nails podcast:
Like this? Check these out:

Previous Post