Looking for a hiking boot that is suitable for Ireland year round or an alpine summer? Then the  Salewa Mountain Trainer is the boot for you.
Salewa Mountain Trainer Mid Gore-Tex®
Price: €220.00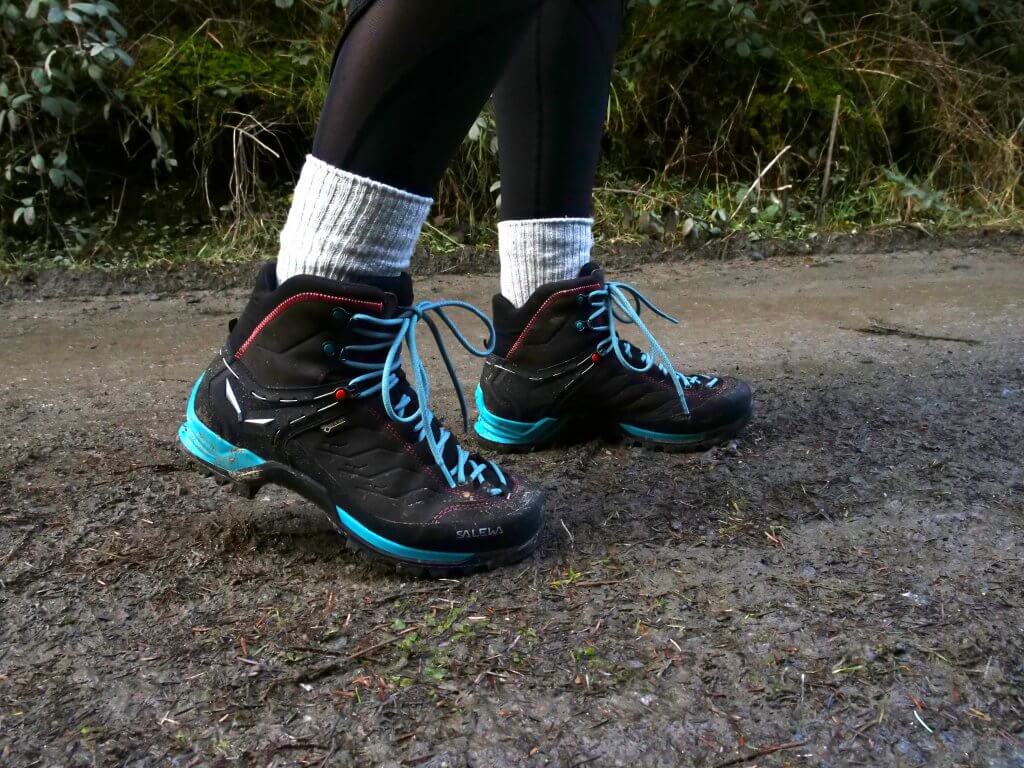 The Italian brand Salewa, from the heart of the Dolomites, has been around for a while but they are only finding their feet in Ireland of late. And let me tell you, they are most welcome here. They are a brand for the hardcore adventurer, specializing in mountaineering ski gear and equipment, making tents, sleeping bags, jackets and of course hiking boots. They are also one of the few brands that have hit the nail on the head with regards to gear for women. I spent a few weeks in the Irish hills testing these lightweight women's summer alpine trekking boot.
Here are my thoughts:
1. Blister free trekking
I had zero trouble breaking them in. For my first outing, I went for a little stroll on a 10km forest track up the mountains. I even brought a pair of runners in my backpack just in case, but there was no need. Salewa's patented 3F System actually works, leaving you blister-free from day one.
2. They are very comfortable
I have read varying reports online of people's comfort level with these boots. People seem to love them or hate them. For me, they fit absolutely perfectly. I was actually a bit astonished by how well they fit, having worn my fair share of hiking boots in the past and constantly having trouble with fit.
I don't want to go into the science of it but the midsole has dual-density Bilight Technology which is made to cradle your foot and provide all-day comfort. The Flex Collar at the ankle is adaptable for descents. Then there's the lightweight, compact Vibram® Wrapping Thread Combi (WTC) sole which adds immensely to the comfort factor.
The lacing comes right down to the toe so it's possible to get a tight, safe fit and its rounded toe leaves enough space for foot spread. The only drawback is they feel a little heavy but I've definitely had worse.
The Complete Guide to Exploring Ireland's Mountains
3. We do love GORE-TEX®
Products made with GORE-TEX® are durable,  waterproof, windproof and breathable. The GORE-TEX® Performance Comfort lining on the Salewa Mountain Trainer offers the ultimate protection. The suede upper on the boot has a waterproof membrane and is protected with a rubber rand (the rubber bit that wraps around the toe and heel of your shoes) keeping your feet cool and dry.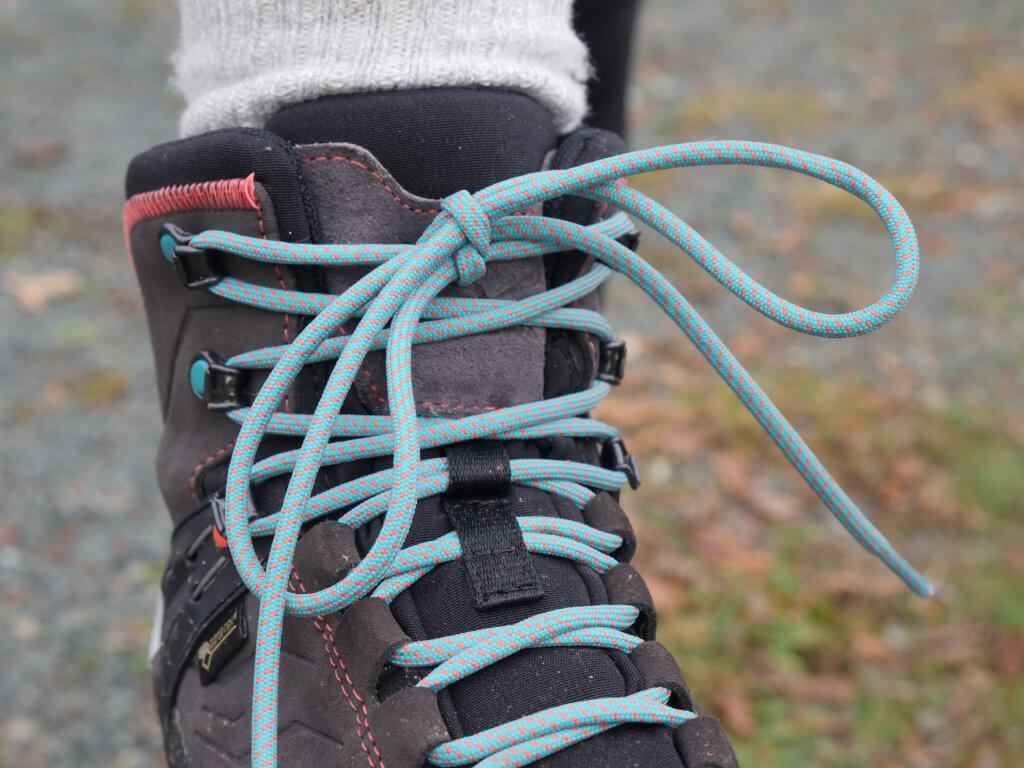 4. Ideal for Ireland's Mountains
These boots are made for via ferrata, trekking and technical hiking. So they are perfect for a summer Alpine getaway. But they are also ideal for scrambling up Ireland's hills. They are not the market leaders for traction on wet and dry rock, but are more than able for your average Irish hill walking experience.
5. They are super stylish
We know this is not the most important thing, but it can't hurt! They are the best looking hiking boots I've ever seen. Compact, and distinctive with blue laces, a blue stripe around their heel and all the additional little details really elevate these boots. Plus they are easy to clean! They've won me over.
Available from: In-store at Adventure.ie or online at Salewa.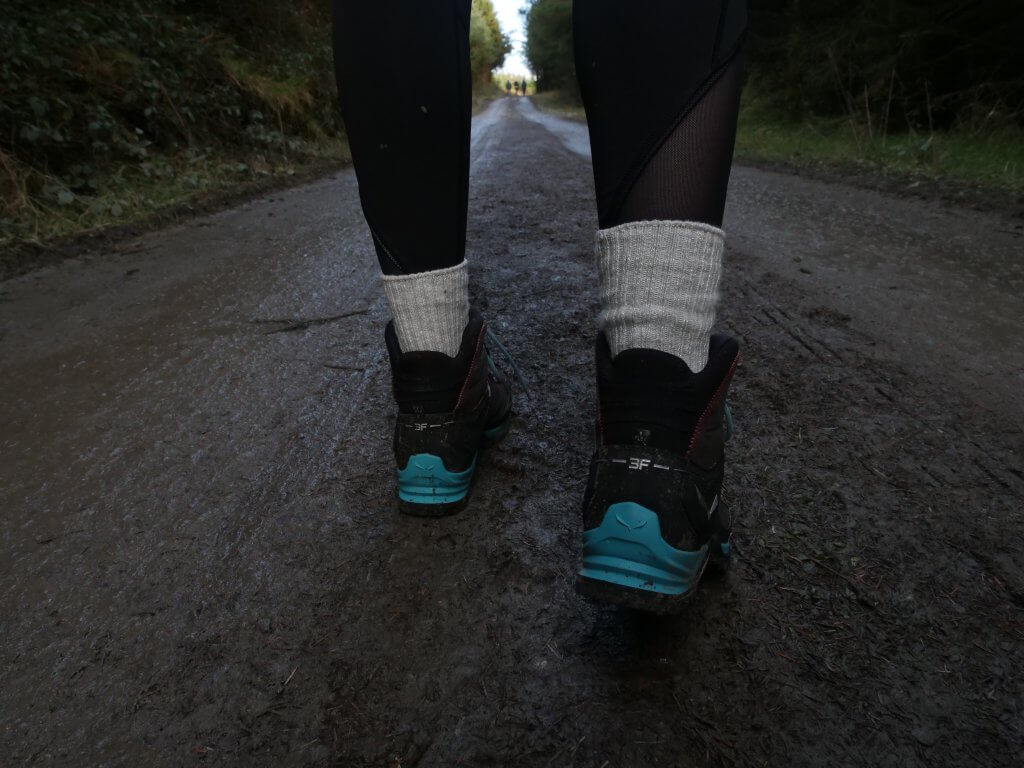 Check out our Hard as Nails podcast:
Like this? You should check these out: