Open water swimming is like a form of meditation. We've yet to come across something that clears your head and soothes your soul as effectively that you can do for free! With incredible spots like the Forty Foot in Dublin to the Pollock Holes in Clare, there's sure to be a spot close to you no matter where you live in Ireland. Once you've caught the bug (and trust us, you will!) and you've graduated beyond a quick dip, you'll want to start investing in a few key pieces of open water swimming equipment to make your swims both safer and more enjoyable. Take a look at these seven key pieces of kit that we think every open water swimmer should have.
1. Dryrobe
Price: €189.95
Getting out of the wild Atlantic Ocean even in the height of the Irish summer can be a bit too 'fresh' at times! We're big fans of our Granny's towel ponchos, but for something game-changing (especially if you're committed to becoming a winter swimmer) there is the Dryrobe. It makes the world of difference to how long you can hang about post dip for the gossip! More importantly, it's essential for energy preservation and protecting you from the elements. Our favourite part is the lined pockets!
Women's and men's Dryrobes are available from Wetsuit Outlet.
2. RESTUBE Swim buoyancy-aid
Price: €89.95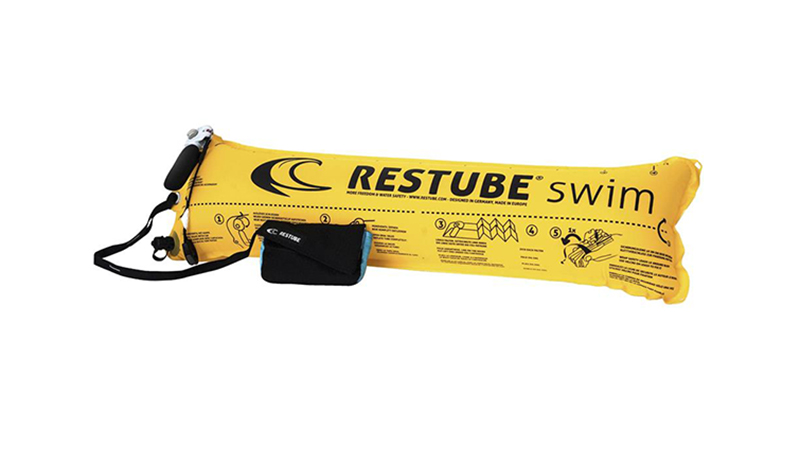 The moment you feel that open water swimming is becoming your daily/weekly/monthly ritual instead of the odd mad dash in and out then the time has come to invest in a buoyancy aid. The RESTUBE swim is the perfect companion to attach to your back unnoticed until you need it. Ideal for use as a rest/emergency/visual aid, it can be inflated manually or with gas cartridges for rapid inflation. It's essential for anyone who regularly spends time in the water.
Available from Mick's Garage.
3. Zone3 28L Swim Safety Buoy and Dry Bag
Price: €53.06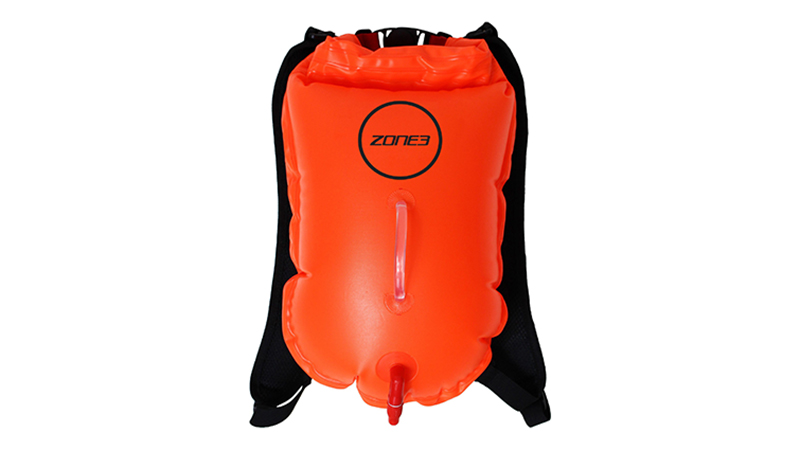 Storage and safety combined, Zone3's Swim Safety Buoy and Dry Bag is your backpack, drybag and safety buoy all rolled into one. Walk, run or cycle to your swim spot with all your essentials safe in your backpack and then inflate easily into your buoyancy aid to keep you safe and visible in the water. It's perfect if you're training for a duathlon/triathlon and want to exit the water at a different point, now you can just boost on home with all your essentials in tow.
Available from Wiggle.
Open water swimming: tips for overcoming fear
4. Aqua Sphere Vista Goggles Tinted Lens
Price: €33.59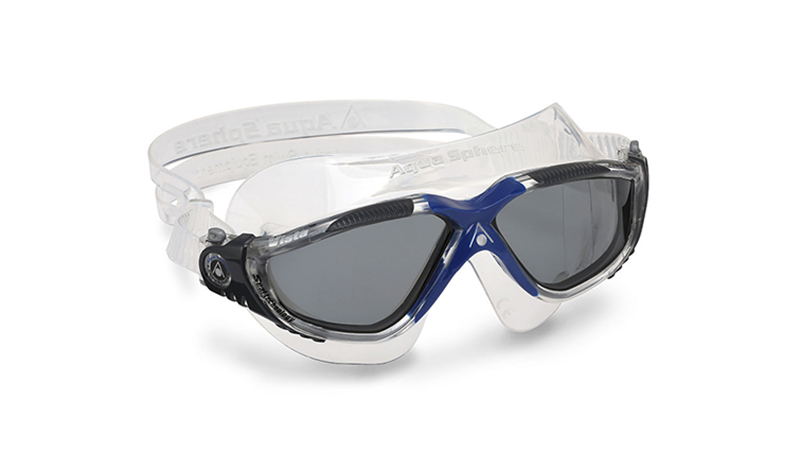 There is nothing more frustrating than when you're out in open water and your goggles slip or start to leak! We've all been there, ungracefully floundering to empty and reinstate them. The Aqua Sphere Vista Goggles Tinted Lens is one of the best goggles we've come across for open water swimming. Decked out with a leak-resistant skirt and wraparound lenses with anti-fog and scratch-resistant coating, they have yet to see us wrong!
Available from Wiggle.
5. Aqua Sphere Anti-Fog Spray
Price: €11.78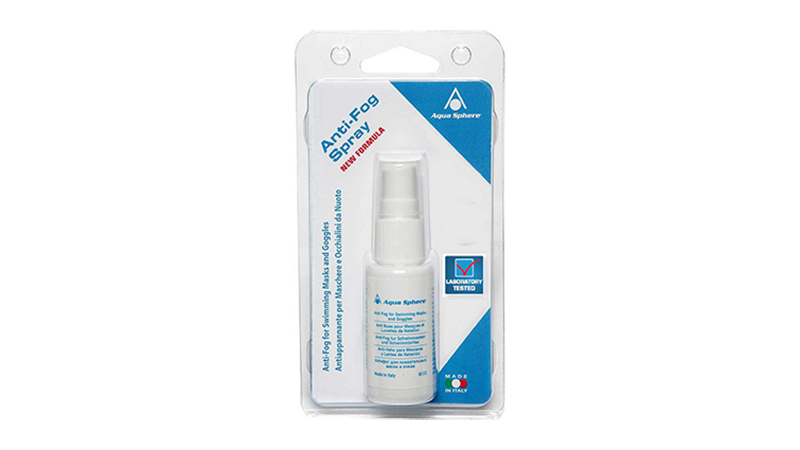 One cheat to an easier life that every open water swimmer will learn (usually the hard way!) is that having a bottle of anti-fog spray in your gear bag will save you a world of frustration. Not only does it ensure that your swim is a whole lot more enjoyable by being able to see through your goggles, but it also prolongs the lifespan of pre-treated lenses.
Available from Wiggle.
6. Northcore Surfshields Surfers Ear Plugs
Price: €36.95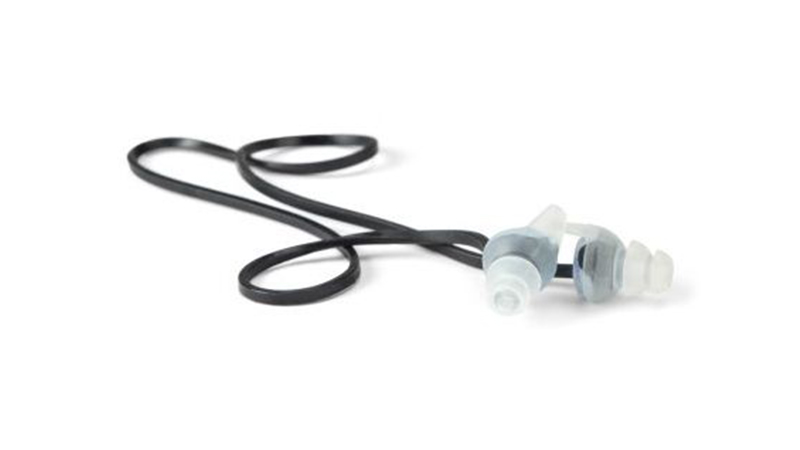 No one likes swimmer's ear, and if you're spending large amounts of time in cold water (aka in any body of water in Ireland!), you need to protect yourself from it. You do so with a pair of earplugs. Northcore's Surfshields Surfers Ear Plugs are designed to block out water while allowing sound in. They are also super comfortable to wear.
Available from Wetsuit Outlet.
7. TYR Big Mesh Mummy Backpack
Price: €22.40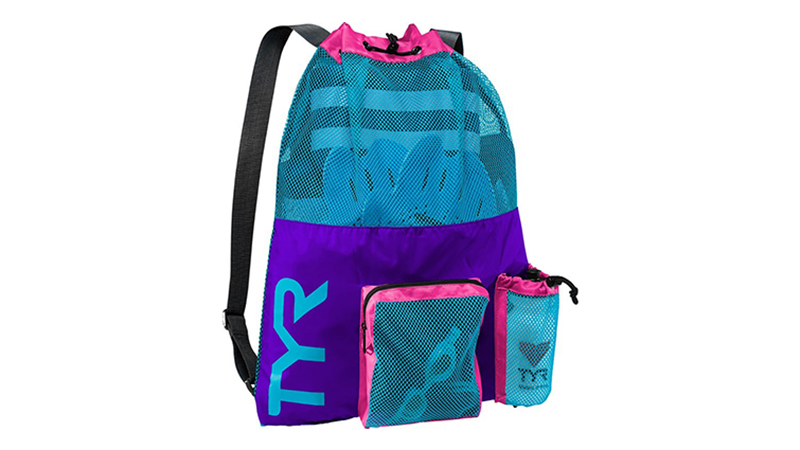 Finally, for all this sleek new kit, you'll need a handy carrier bag! TYR Big Mesh Mummy Backpack (suitable for men too!) is ideal as a swimmer's bag as it's mesh-lined. It has got excellent ventilation, which stops bacteria and bad odours from building up. Plus it dries quickly.
Available from Wiggle.
Like this? Check out these other articles:

Previous Post