Bike packing is an excellent way of exploring Ireland. Just you, your bike and the essentials. We have compiled a list of these essential bits of kit that you should have if you are embarking on a bikepacking trip in Ireland. This list will help you pack for your trip. It is worth noting that the specifics of your gear may have to change depending on the duration of your trip or expected weather conditions.
If you are looking for a kit list for a more relaxed bike tour check out our "Ultimate Bike Touring Kit List"
Bike Packing: The Bike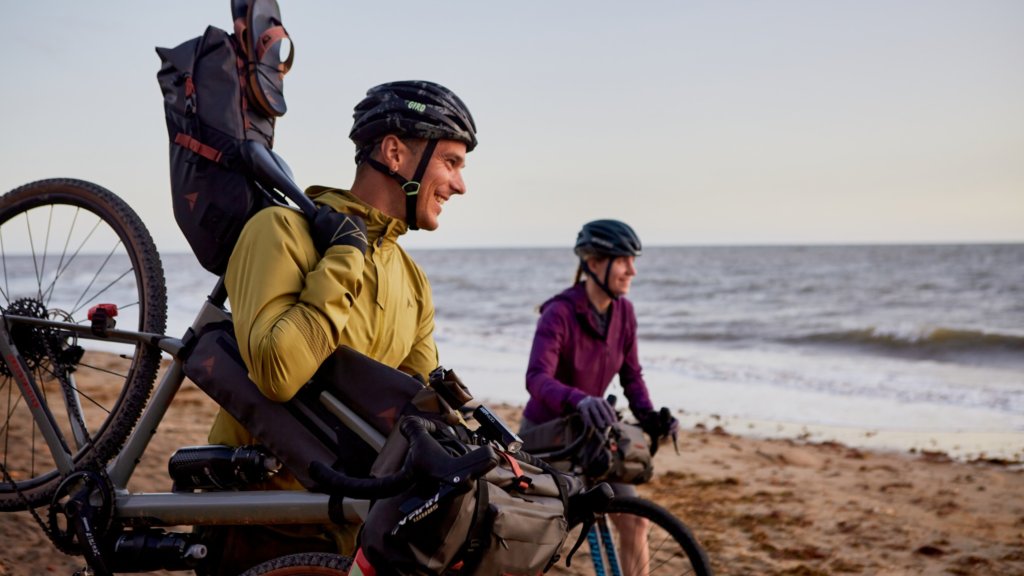 A reliable and well-maintained bike is an obvious essential if you are embarking on a bikepacking trip in Ireland. Having a suitable bike for the route you are tackling is also vital. Make sure your bike is comfortable for long durations and that you know how to maintain some of the basic mechanical components of the bike.
7 Things You Should Consider When Buying Your Next Bike Saddle
Bike Packing Bags

A frame bag provides storage space within the bike's frame triangle. They are an excellent way of getting storage on your bike that does not impede on the pedalling or handling of the bike. While they work especially well on road bikes, mountain bikes may not fit a frame bag due to their geometry. It is worth noting that in high winds the frame bag will catch the wind and may make the bike more difficult to control.
Handlebar bags offer accessible storage for everyday items that you may want easy access to. Items like snacks, a camera, or a small first-aid kit are worth keeping in a handlebar bag.
A larger saddlebag. While small saddle bags (<1 Litre capacity) are excellent for storing spares on your bike. You should consider a larger saddlebag for additional storage. Items such as clothing and bedding are worth storing in your saddle bag. We have used Ortlieb packs in the past.
A hydration vest. We have used a myriad of different "on-person" storage solutions for bikepacking including hip belts and backpacks but our favourite is our hydration pack. This gives exceptionally easy access to food and drink, fits snug and doesn't impede movement at all. We use the Salomon packs.
Altura make some great bike bags
Bike Packing Camping Gear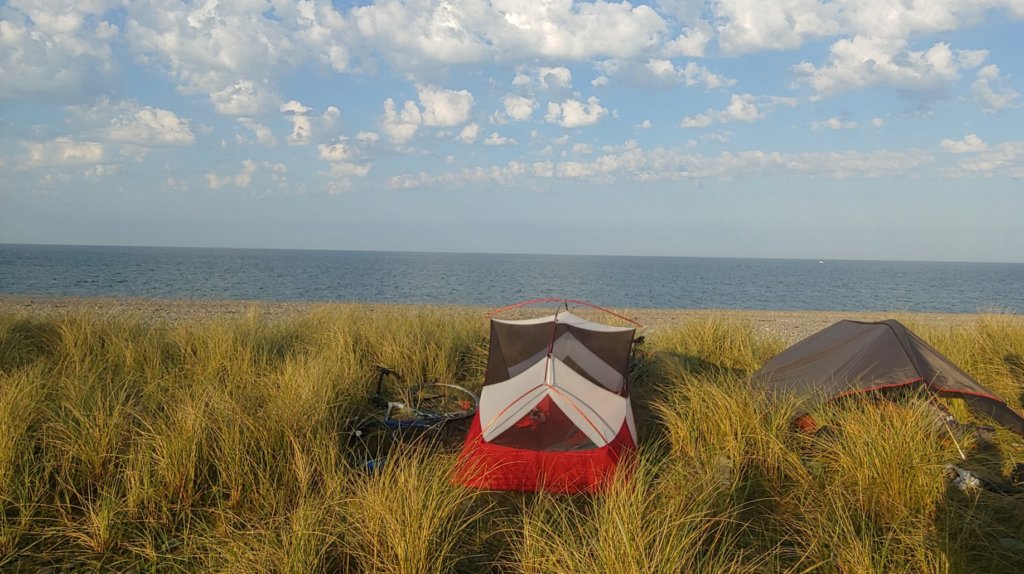 A shelter solution. On bikepacking trips in the past we have used: Lightweight tents, tarpaulins, bivvy bags and no shelter! Our favourite is the tarpaulin as it is the most multifunctional option.
 A sleeping bag that is suitable for the season and weather conditions you are expecting. We would recommend a lightweight down sleeping bag in order to reduce pack size. In warmer weather, we have even managed with a Thermolite sleeping bag liner.
A sleeping pad is essential for longer trips. We have only once gone bikepacking without a sleeping mat and it has resulted in very poor sleep! Nowadays they are so exceptionally lightweight that it is wise to bring them. We have used Therm-A-Rest and Sea 2 Summit mats.
A compact camping stove and lightweight cookware are worth bringing. The MSR Pocket Rocket II is perfect.
Therm-A-Rest Sleep System Review
Bike Packing: Clothing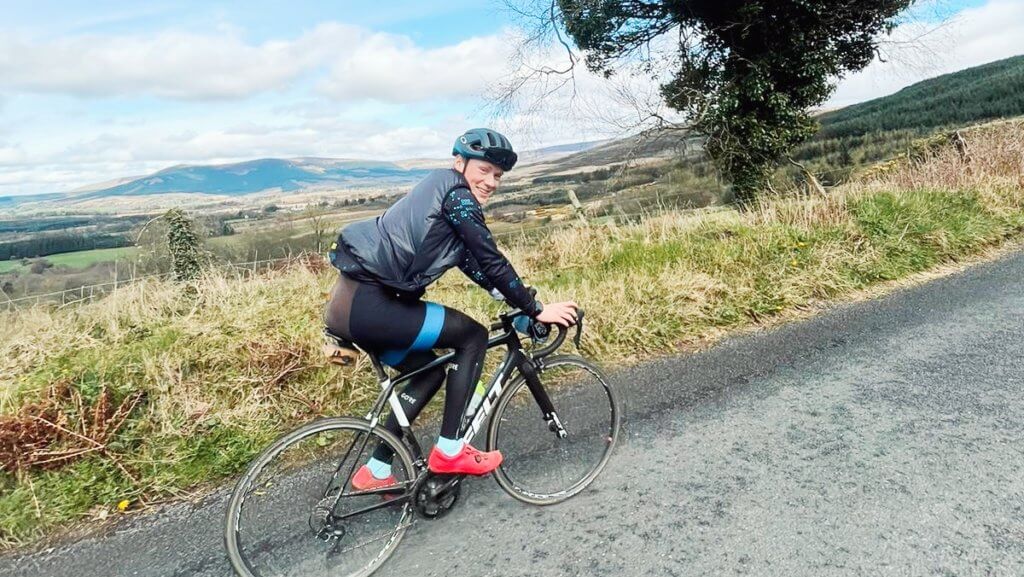 The quantity of clothing you need to bring will depend on the length of your trip and the weather conditions.
A comfortable helmet. This one needs no explanation.
Moisture-wicking cycling jerseys and shorts. Depending on the length of your trip and your access to washing facilities you may need different clothing. We would advise bringing a minimum of 2 pairs of bib shorts for any trip over 2 days in length. This is necessary from a hygiene point of view. If you wish you can get away with one jersey but you'll get very smelly!
Comfortable cycling socks. As with bib shorts, we would advise wearing a pair and washing a pair. The weight you save by only having one pair of socks is not worth the potential issues.
A lightweight windproof or waterproof jacket will provide you with protection from the conditions and also keep you warm in te evenings when you stop riding.
Arm and leg warmers are great ways of adding extra insulation without needing a whole new set of clothes.
Cycling shoes are definitely worthwhile. If you are embarking on a long bikepacking trip perhaps consider a mountain biking shoe as these are easier to walk around in than traditional road cycling shoes.
A Buff or multi-purpose headwear provides you with protection from various weather conditions.
Flip flops, sliders or lightweight shoes. We have found these to be exceptionally useful for walking around after a day of cycling. They allow your feet to breathe, weigh very little and can be very comfortable.
Bike Packing: Repair and Tools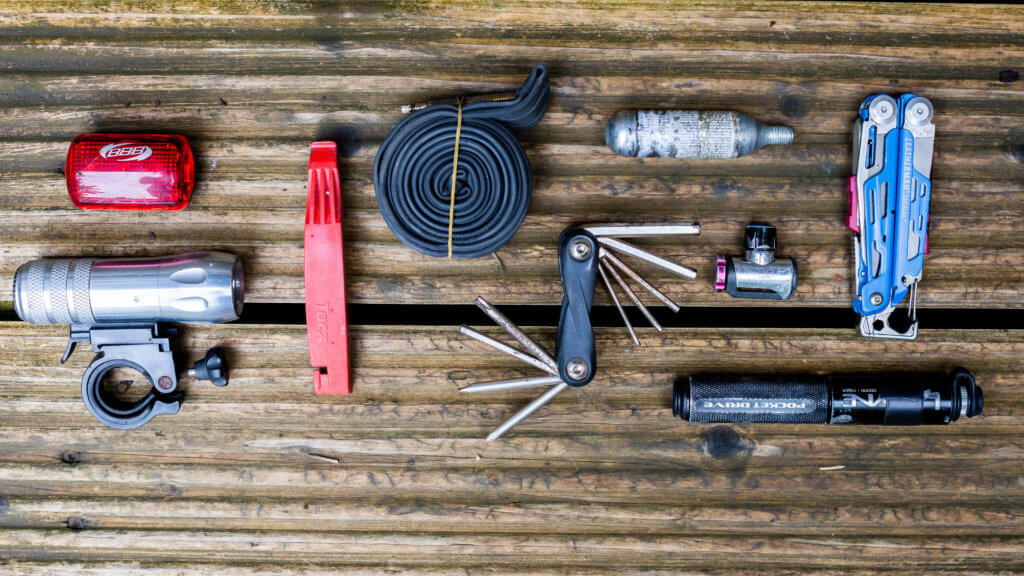 A bike-specific multi-tool can get you out of a wide range of sticky situations on a bike. Choose a compact tool with essential functions like Allen keys, screwdrivers, and a chain tool.
Spare inner tubes. We would advise carrying at least one spare tube suitable for your tyre size.
A puncture repair kit is a small but worthwhile piece of kit that means you only need one spare tube. You can fix the punctured tyre when you are cooking dinner at camp.
Tire levers are excellent when it comes to changing tubes on the go.
A mini pump or CO2 inflator are both useful compact ways of inflating tires. Many of the bike-friendly accommodations in Ireland, and even some cafés will have a traditional floor or track pump for you to use. We use and love the Lezyne Pocket Drive pump. It is exceptionally compact but still functional.
Bike Packing: Hydration and Nutrition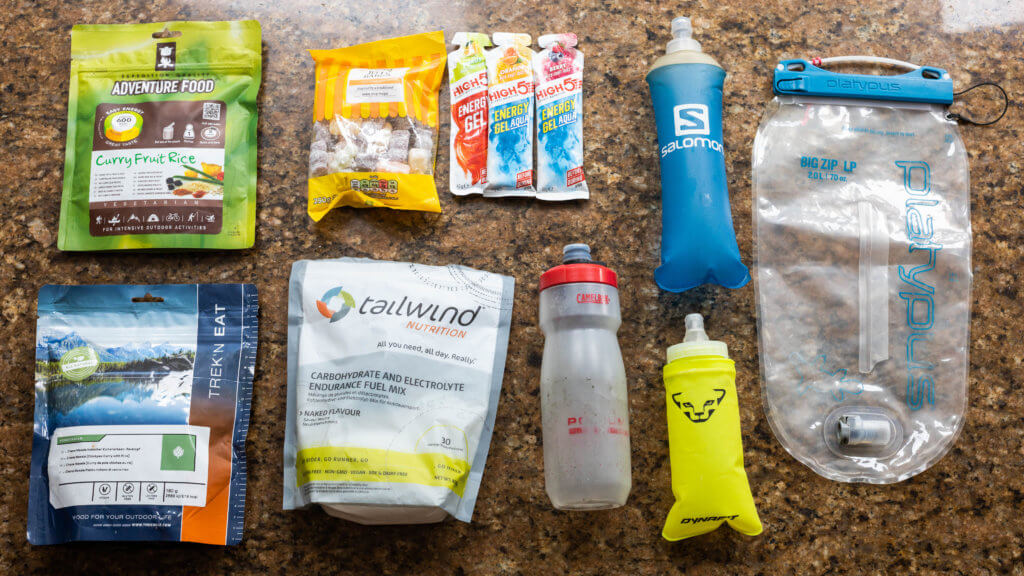 Water bottles or hydration pack: Carry enough water for your rides, especially in remote areas. Note where you can refill en route in order to make sure you don't have to over-pack water.
Bring an appropriate collection of food that you know you can rely on mid-ride. Energy bars, gels, or snacks provide quick and convenient fuel during rides.
Lightweight cooking utensils including a lightweight stove, pot and gas are essential if you plan to cook meals on your trip. We have used dehydrated camp meals on bike packing trips in the past and found they work well for us.
Bike Packing: Navigation and Safety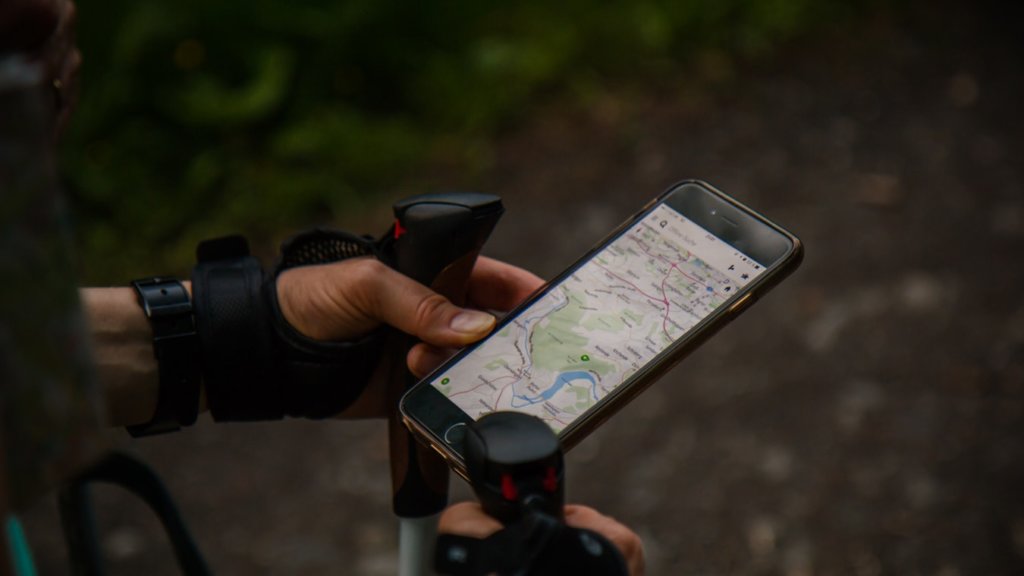 A GPS device with maps is a worthwhile bit of kit. This enables easy step-by-step mid-ride navigation. Some GPS units even have a built-in search feature for finding attractions, towns or shops.
A set of good-quality bike lights are worth having year-round. Even if you do not intend on riding in the dark it is good to have them in case you are delayed en route and end up riding later than intended.
A compact bike lock is worthwhile, especially if you are bike-packing solo. You can get a light cable lock that will fit easily in your saddle bag. While these light locks may not be the most secure they are a good deterrent to potential thieves while you are in a supermarket for a few minutes.
Personal Items
Consider bringing a microfibre towel. You will be glad of it if you decide you want to go for a swim.
Some basic toiletries such as toothbrushes, body glide, toothpaste, and biodegradable soap.
Sunscreen and insect repellent.
Multitool. We use the Leatherman Singal.
Remember, this list should be adapted to your specific needs, the duration of your trip, and the expected weather conditions. Keep in mind the importance of lightweight and multifunctional gear to maximize efficiency and comfort during your bike-packing adventure in Ireland.