Embarking on a bike touring adventure in Ireland is an exciting way to explore the stunning landscapes and immerse yourself in the local culture. Packaging the right gear is crucial to ensure a comfortable and enjoyable journey. We have compiled a this list to help you pack for your upcoming bike tour in Ireland, or perhaps to inspire you to consider it!
The Bike Touring Bike
It's important to have a reliable and well-maintained bicycle that you know you can trust for long rides. The bike that you have is more than likely perfect for bike touring, however, you may need to modify it to ensure you can comfortably store all your possessions and so that it is comfortable for longer days on the bike.
Bike Touring Bags: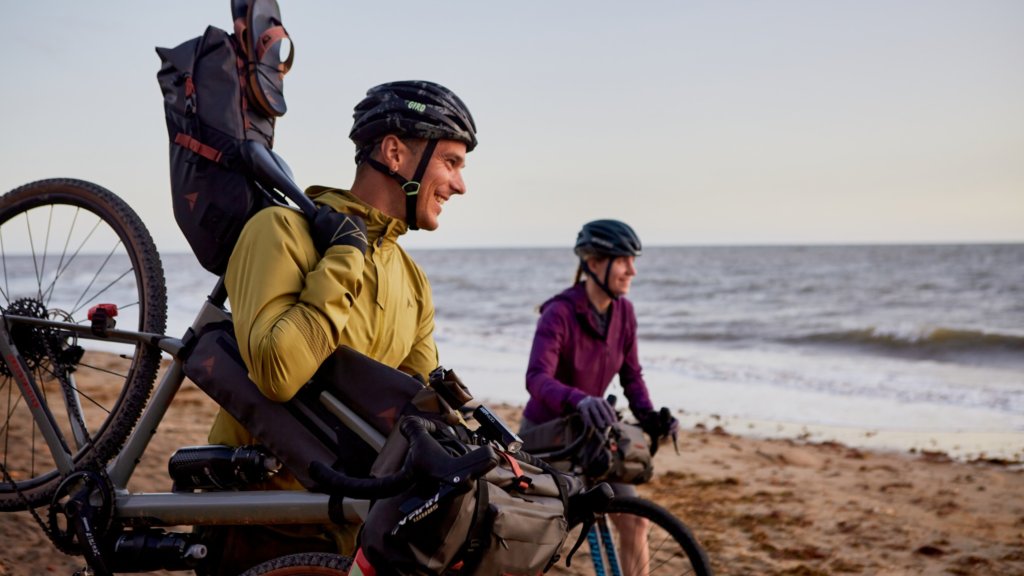 A frame bag is an excellent option for storage that won't compromise your bike's handling.
A handlebar bag provides convenient access to everyday items such as snacks and a camera.
The saddlebag is a useful accessory that offers extra space for additional items. We like to keep our lesser-used items in our saddle bags. These include bike spares, stoves and meals.
Paniers are a worthwhile consideration too if you are planning a longer trip and want the added versatility of more storage.
Altura make some great options
Camping Gear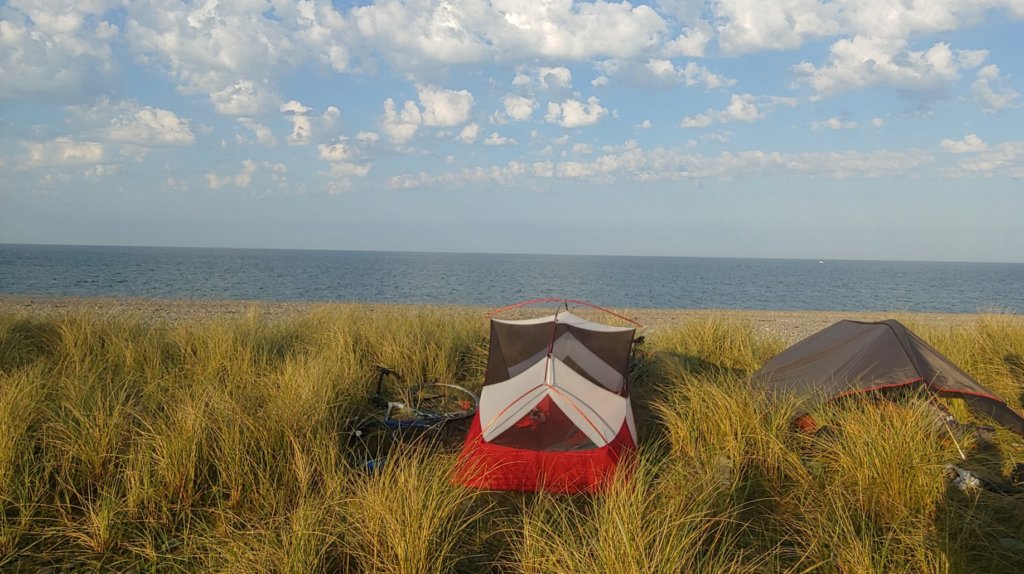 We would recommend bringing camping gear on your bike tour in Ireland. Camping is a brilliant way of reducing the cost of your trip while also providing a unique experience. The joy of bike touring is that you can decide as you go where are you camp or stay in regular accommodation.
A comfortable lightweight tent. For bike packing or more weight-conscious bike touring we would recommend considering a baby or a tarpaulin for shelter but for more casual bike touring the added comfort a good tent provides is well worth the added weight.
A comfortable sleeping bag. We would recommend bringing a sleeping bag that is going to be well suited to the weather conditions. A lightweight summer bag is totally adequate for warm-weather trips but if the conditions are changeable or unpredictable we would recommend a warmer bag.
A good quality inflatable sleeping mat is well worth bringing. We love the Therm-A-Rest Neo Air Topo Luxe as a lightweight but exceptionally comfortable option. We are nearly always guaranteed a good night's sleep on it!
Great Outdoors have a great range
Comfortable Clothing: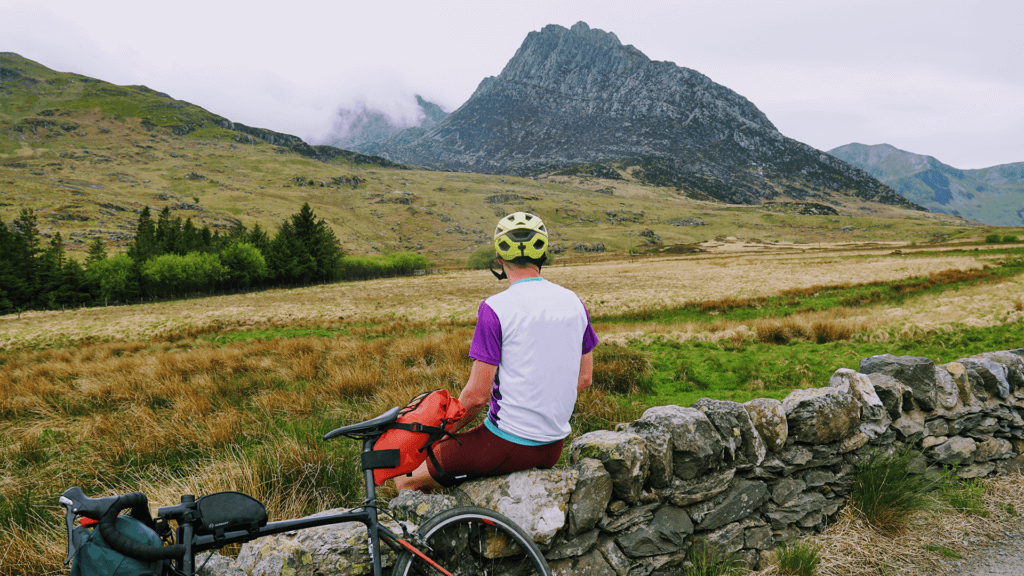 A comfortable helmet. This one needs no explanation.
Bring at least 2 pairs of cycling-specific shorts with a built-in chamois. Believe us, these are a game changer.
Pack at least 3 pairs of comfortable cycling socks. We recommend a quick-drying option so you can clean a pair and wear it the next day. We love thin marino socks for this. They are also better for hygiene purposes.
A lightweight windproof or waterproof jacket offers protection from the elements. We love the Patagonia Houdini for a windproof and the Dynafit Ultra 3L for a waterproof option.
Cycling shoes are useful for long days in the saddle as they are far more efficient than runners on flat pedals. However, if you are not planning on breaking any records on your cycle perhaps consider wearing a comfortable pair of runners and forego the performance benefit of specialist cycling shoes.
Depending on the expected temperatures, bring a sun hat or winter hat. Given that you will be in Ireland you may need both!
Flip flops, crocs, sandals or lightweight shoes are ideal for walking around after a day of cycling. If you intend on going for hikes or longer walks pack appropriate footwear.
Repair and Tools: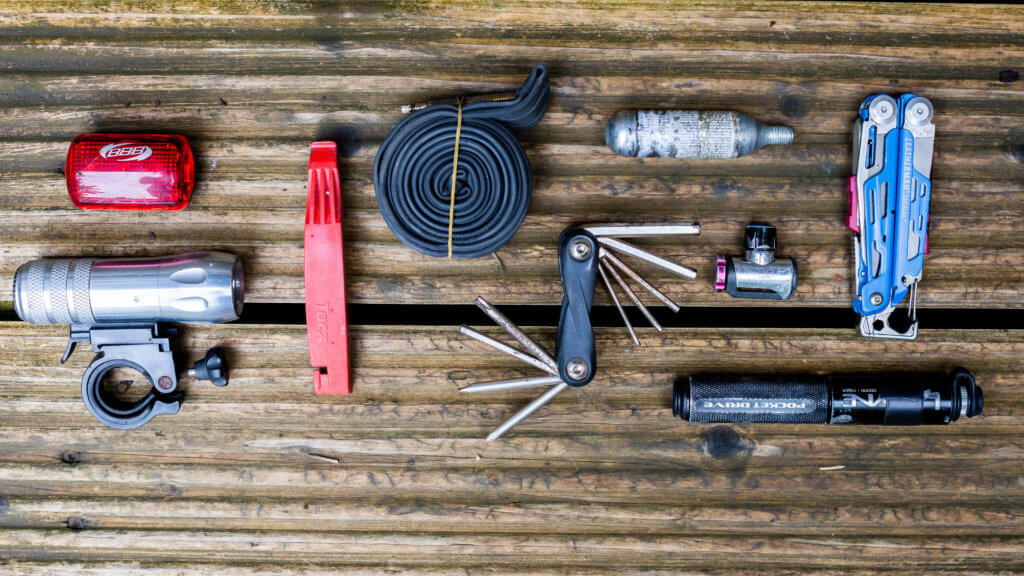 A bike-specific multi-tool is a compact tool with essential functions that will solve the majority of issues you may experience on your bike.
Spare inner tubes: Carry at least one spare tube suitable for your tire size and have the knowledge of how to install it.
A Puncture repair kit will allow you to fix your punctures when you arrive at your destination.
Tire levers are a handy thing to have and will vastly decrease the time you spend trying to remove a tyre.
A mini pump or CO2 inflator are both useful compact ways of inflating tires. Many of the bike-friendly accommodations in Ireland, and even some cafés will have a traditional floor or track pump for you to use. We use and love the Lezyne Pocket Drive pump. It is exceptionally compact but still functional.
Hydration and Nutrition: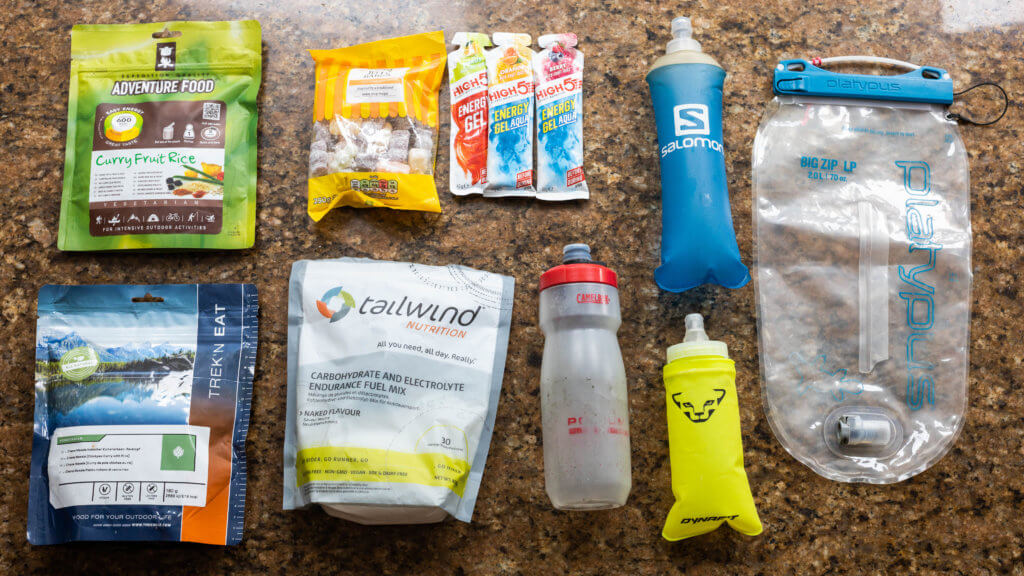 Water bottles or hydration packs. Make sure you have storage to carry enough water for more remote areas and plan refill points.
Energy bars, gels, or snacks. Bring the food that you're accustomed to eating on cycles.
Lightweight cooking utensils. On longer bike touring trips it is nice to have the option to cook your own food. We would advise bringing a small and lightweight stove, pot, and gas.
Navigation and Safety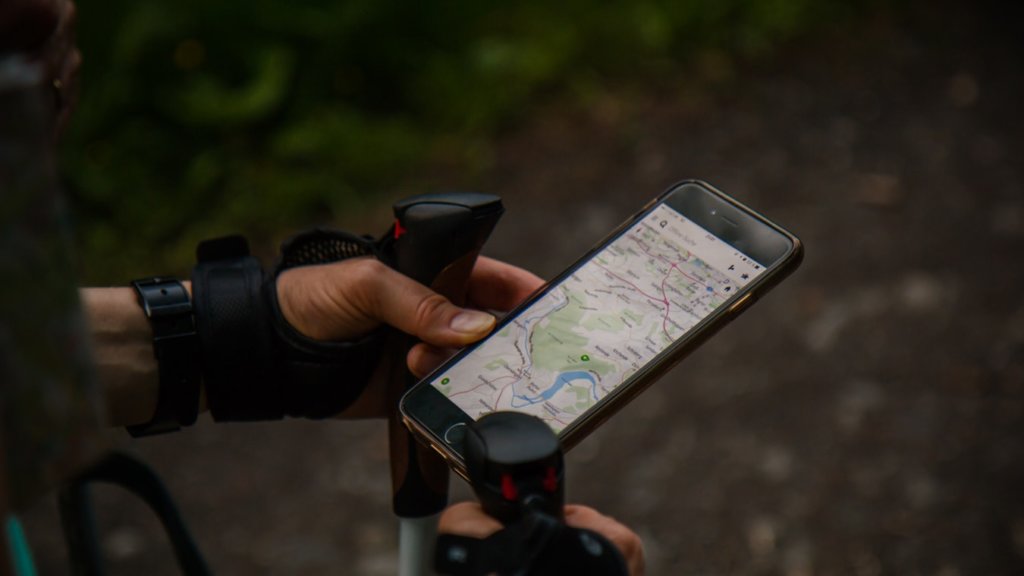 A GPS device with maps enables easy mid-ride navigation. We also advise bringing a map of areas you want to explore off the bike.
Good-quality bike lights. These are essential for visibility on roads even if not riding in the dark. It is definitely better to be safe than sorry.
A good quality lock is advisable for a bike tour. It is likely that you will have to leave your bike unattended for a period of time on the journey.
Planning a multi-day bike trip? Read this
Personal Items:
We always bring a Microfiber towel wherever we go. They are handy for swimming or quick drying.
Toothbrush, body glide, toothpaste, and biodegradable soap.
Sunscreen and insect repellent.
Multitool. We use the Leatherman Singal.
Remember to adapt the kit list to your specific needs, trip duration, and expected weather conditions. Prioritize comfort while ensuring you have the essentials for a memorable and enjoyable bike touring adventure in Ireland.
Want to know more?
Unveiling Ireland's Cycling Paradise: A Comprehensive Guide to Bike Packing and Bike Touring