One of the best ways to experience the Irish outdoors is on 2 wheels. Ireland is a small country, and you can see a huge amount on a bike. In fact, you may see more on a bike than you would in a car. "But where do I start?" We hear you ask. We hope this article provides you with the necessary information and inspiration to embark on a multi-day bike trip around Ireland. We strive to equip you with the essential details to begin your journey, whether you seek a thrilling test or a tranquil tour of the sights.
Planning a Multi-Day Bike Trip In Ireland: Apps to download
There are numerous apps available to assist with organising multi-day bike trips in Ireland. Playing around with one of these route planning applications will get your adventurous juices flowing. It helps to be able to see the different ways of getting from A to B, the elevation profile, the surface and in some cases even worthwhile stops along the way. We use a combination of Strava, Hiiker, PlotaRoute and Google Maps to plot potential trip routes. These routes can then be uploaded to a bike computer or GPS watch and followed for easy mid-ride navigation.
Planning a Multi-Day Bike Trip In Ireland: Where to start?
Our suggestion is to select an already established route and adjust it according to personal time constraints, preferences, and level of expertise. Back in 2021, we selected a section of the Wild Atlantic Way that had a high density of interesting landmarks, mountains and views. We stuck mostly on the Wild Atlantic Way, veering off occasionally for a delicious café, swim or camping spot. The Wild Atlantic Way was the perfect starting point which we then adapted for our trip.
Another approach is to pick a number of specific locations or landmarks that you wish to visit and then plot a route that links them up. This could be anything, from a route between campsites to a route between mountain bike trail centres.
5 Of The Best Multi-Day Bike Trips
If you are unsure about where to go why not check out some of these routes for some inspiration?
1. Waterford Greenway Loop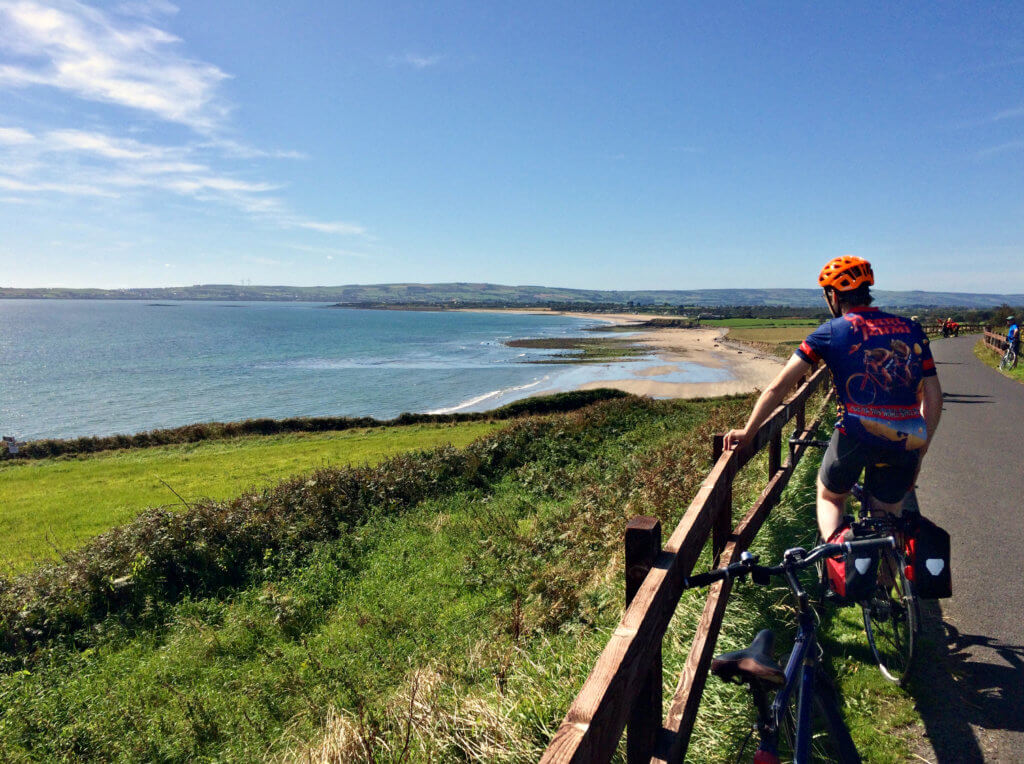 Ireland boasts an impressive network of 6 Greenways, each one worth considering for a multi day bike trip. Not only do these Greenways provide safe and reliable routes from destination A to B, but we've discovered that veering off the beaten path from time to time can lead to exciting adventures and deeper exploration of the surrounding areas.
2. Great Western Greenway Bike Tour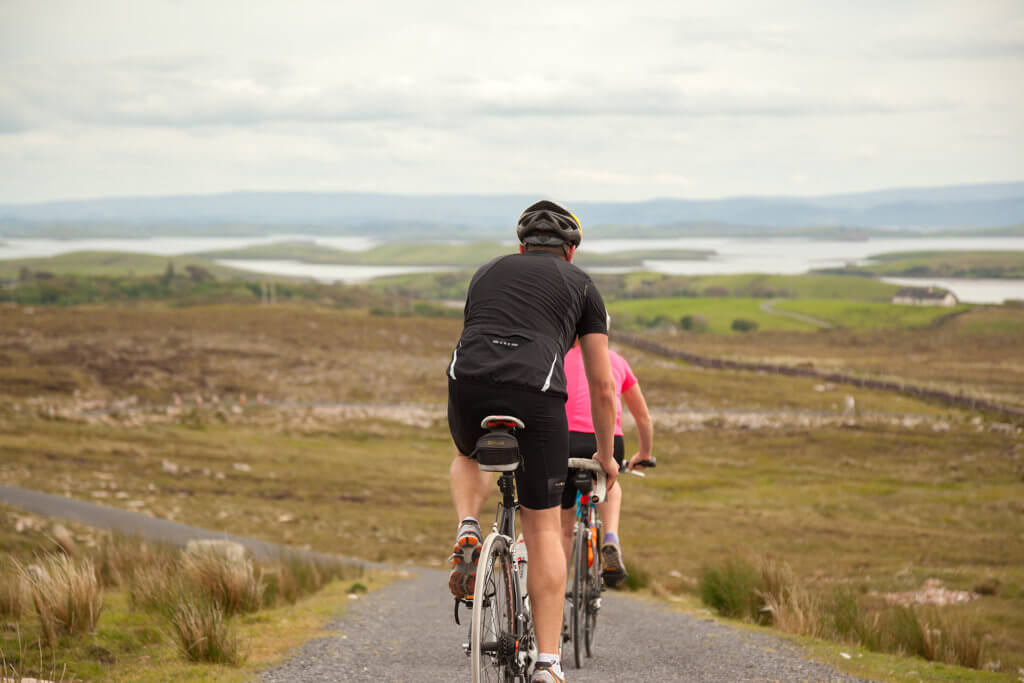 This a slightly more adventurous route for those that want to explore the best of the West on 2 wheels! This route takes in some of the most stunning beaches in the country including Mulranny Strand and Keem Beach. There are a number of high-quality campsites on Achill that make a great pitstop for the night.
3. Tour Of Trail Centres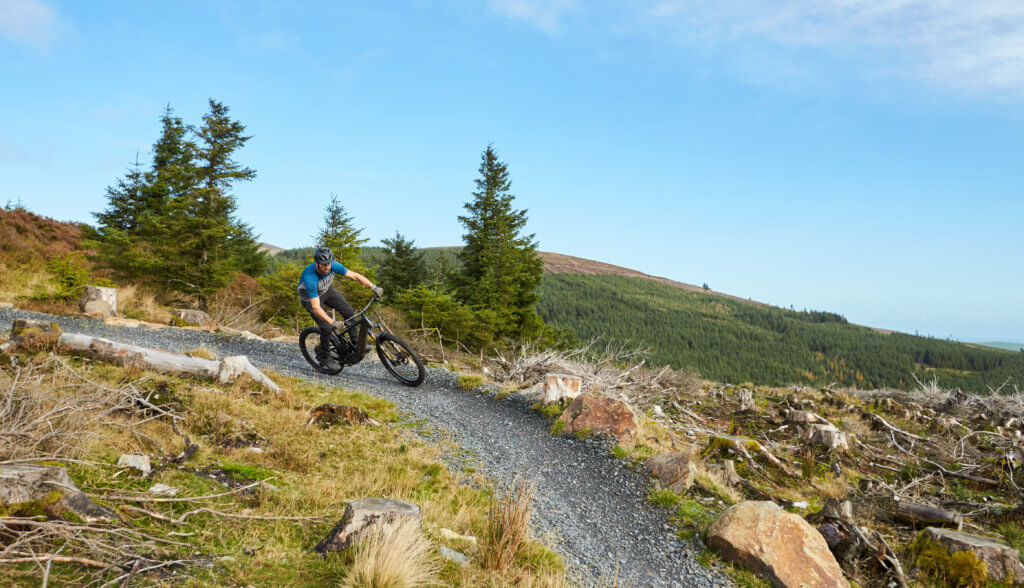 This route links together some of the most popular mountain biking areas in Wicklow. This route is intended as a 2-day route for experienced mountain bikers. The accommodation is the Brusher Gap Hut on The Wicklow Way. Always be aware that having bags on your body or on your bike will change the way your bike feels significantly on technical terrain. The beauty of this route is that you can still enjoy some of the ridings at the Coillte trail centres by leaving your bags at the cabin and collecting them afterwards.
4. Wild Atlantic Way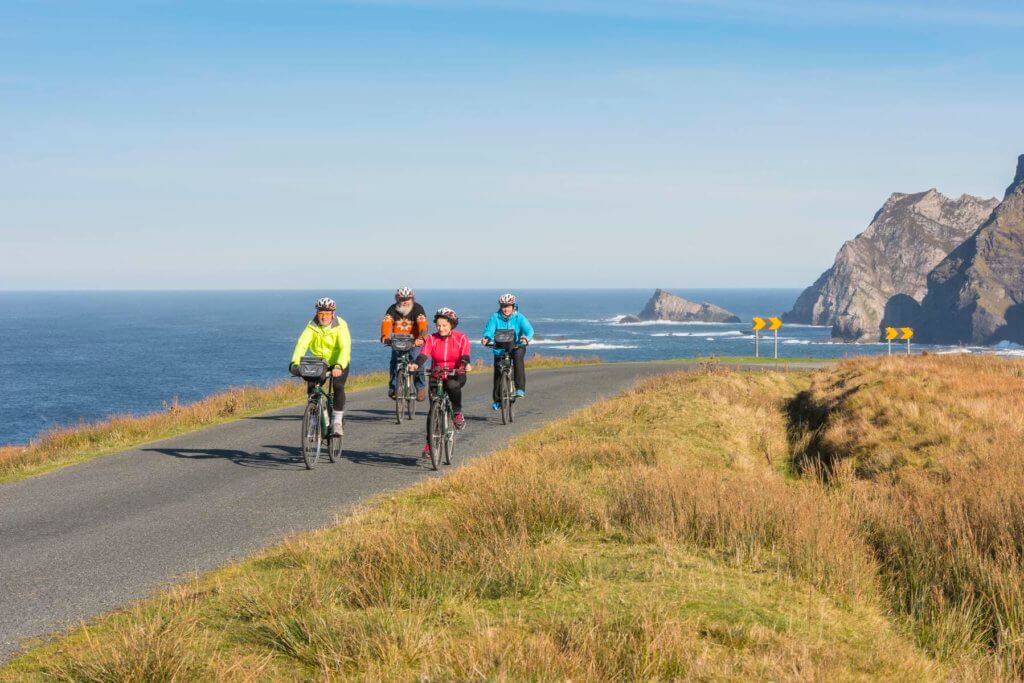 The Wild Atlantic West is the longest, uninterrupted coastal route in the world! Taking it on in one go is truly an epic adventure and is definitely something to add to your bucket list. The Wild Atlantic Way boasts some of the most breathtaking coastal towns, beaches, and mountains in the country, offering endless adventure opportunities regardless of the amount of time you have available.
5. Ring Of Kerry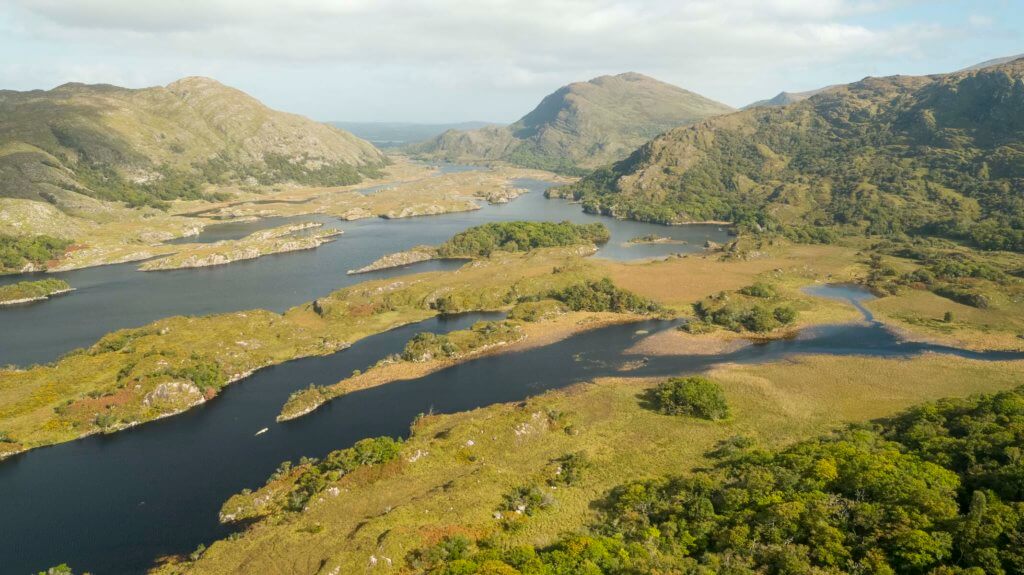 County Kerry is known as the Kingdom in Ireland and for good reason. This area reminds us of something out of Lord Of The Rings. The country boasts majestic mountains that rise from the land, creating breathtaking valleys, and beautiful lakes. The spectacular Atlantic coastline completes this stunning landscape. During your cycling journey, you'll come across charming small villages and scenic towns, each offering a range of accommodation choices to cater to all kinds of cyclists.
Time is of the essence
After deciding the general direction for your upcoming bike trip, it's time to focus on the specifics. Take a moment to consider the following questions: What's the distance you aim to cycle each day? Would you like to include any other activities while en route? Where will you eat? Once you've got answers to these questions, you'll be all set to have an awesome time on your bike adventure!
What to pack?
We've created two comprehensive lists that should help you find the answer you're looking for. The lists have been specifically designed for the two main forms of multi day bike trips: bike touring and bike packing. If you're planning a bike touring journey, you'll be focused on comfort and carrying more gear for a longer journey. On the other hand, if you're embarking on a bike-packing adventure, you'll be prioritizing lighter and more minimalist setups to cover more distance. Your kit choice will be determined by the type of trip you plan to take.