This holiday season, give your loved one the kit they need to have amazing aqua-adventures! We all have that one person in the family who is basically a fish — any chance they get, they fly into the water! Whether it's swimming, surfing, SUPing, kayaking, canoeing or windsurfing, we have the gifts that will surely put a smile on your water-lover's face. Here are 12 of the best gift ideas for water lovers this holiday season.
1. Jobe Volta 10.0 Inflatable SUP
€800.00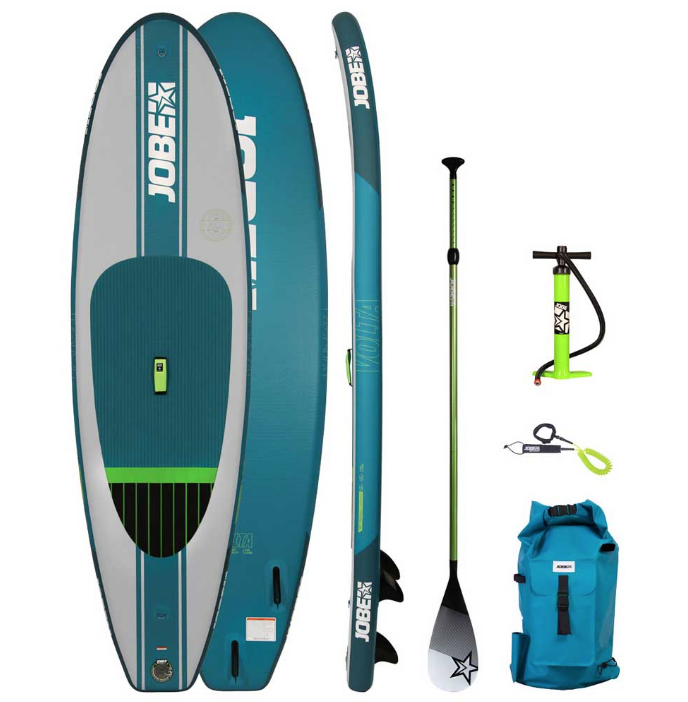 Looking for a new way to experience the thrill of the ocean? Inflatable SUP boards are a fun, relaxing experience for all ages — so why not get your water-lover a new board for the waves?
The Jobe Volta 10.0 SUP board is a light and easily manoeuvrable board that is perfect for both novice and experienced riders. This board is engineered for maximum durability and strength without compromising on lightness. Easy to inflate and deflate, you'll be on the water in no time at all, and packing up in a snap!
This board comes in a convenient package that includes a waterproof backpack, a fibreglass paddle, a repair kit, a board-leash, and a high-quality fin. Also, the Volta's soft yet grippy EVA foam pad keeps you stable and set on the board in either water shoes or your bare feet!
Buy it now at Surfdock.
2. Lifeventure Microfibre Aqua Trek Towel
€32.50

The Lifeventure Aqua MicroFibre Trek Towel is the perfect balance of practical usage and comfortable feel. This travel towel is highly absorbent, with the ability to absorb 6 times its weight in water, and, it dries 7 times faster than a normal bath towel. The fabric is also treated with Polygiene permanent odour control, so don't be afraid to get a little muddy or sweaty on your adventure, because the towel will back you up! The Aqua Trek also conveniently comes in a rip-stop case that is durable and easy to carry.
Buy it now at Great Outdoors.
Meet the Man Who Went From Open Lung Surgery To Swimming the Channel
3. Speedo Moulded Silicone Swimming Cap
€6.00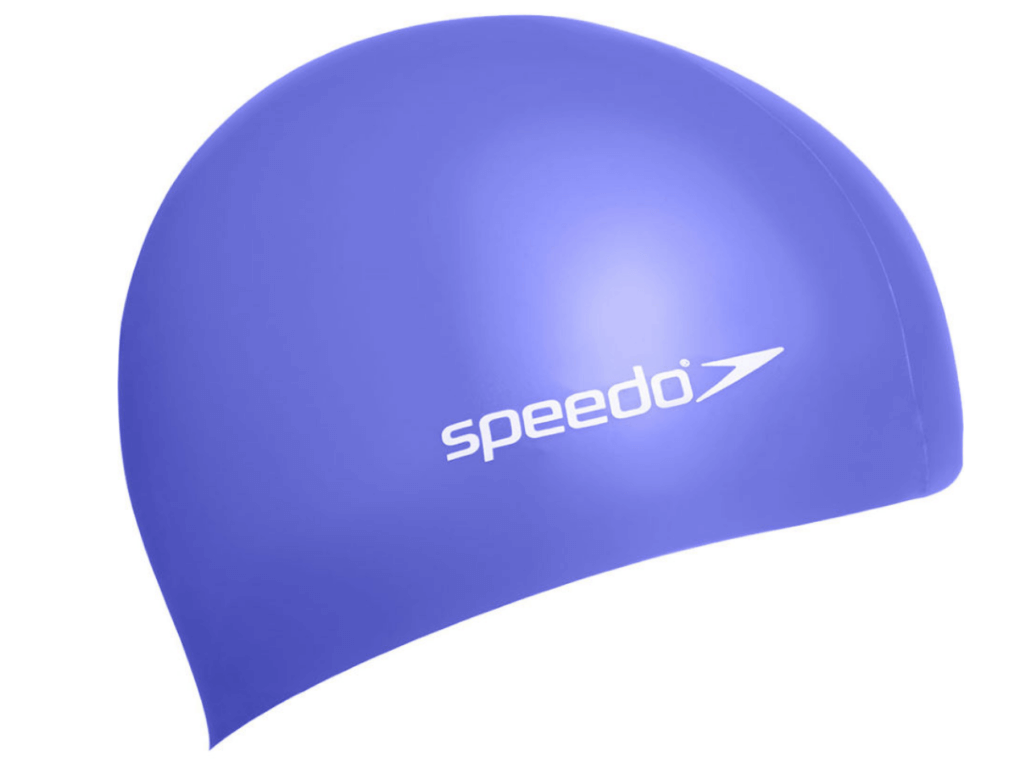 Keep your hair out of your face and your head a bit warmer with the Speedo Plain Moulded Silicone swimming cap. Made with 100% silicone, this cap has an ergonomic, firmly fitted shape that moulds to your scalp to give you complete coverage. This cap is ideal for regular swimmers and will become an essential part of their kit.
Buy it now on Wiggle.
4. Zoggs Predator Flex Reactor Goggles
€63.75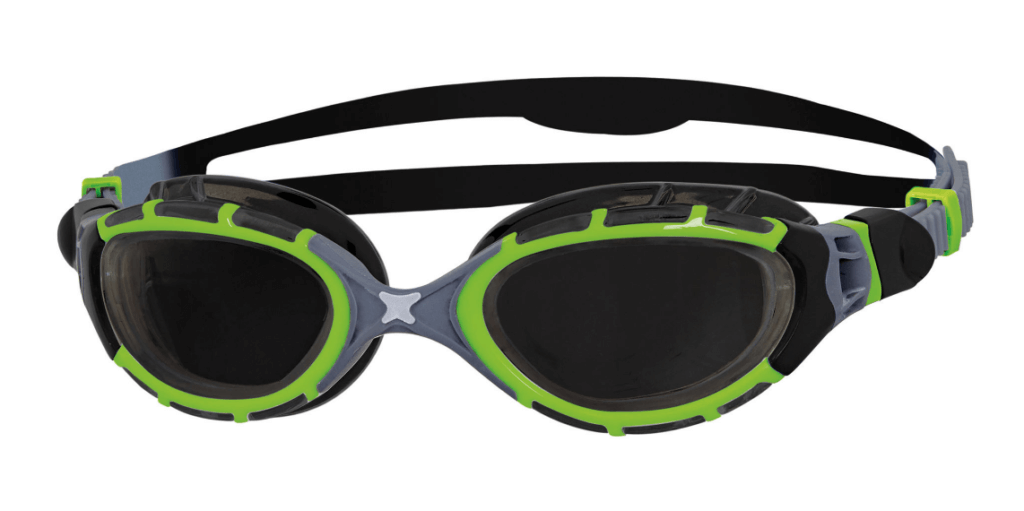 If you're swimming a lot, you might want to be able to see in the water. But, sometimes, goggles can be a pain in the butt. Thin straps can dig into your head while the lenses give you solid bruises around your eyes, and fogged up goggles can have you stopping every 2 minutes clear them up. Ready to make the switch?
The Zoggs Predator Flex Reactor Goggles have many amazing features that will keep you comfortable and efficient in the water. The coating on the lenses provides added protection from the reflected sunlight on the water, working to reduce glare and improve visibility while also giving UV protection. The goggles' also have a specialized flexible frame that maximizes comfort and fit so you don't come out of the water with harsh 'racoon eyes.'
Also, the reactive lenses offer 180-degree peripheral vision and anti-fog properties to prevent having to stop and de-fog. And, say goodbye to uncomfortable, irritating head straps, because the quick-adjust silicone straps of the Predator Flex make it easy to adjust on the go, but also stay solidly in place during your swim.
Buy it now on Wiggle.
5. C-Skins Legend Glove
€32.99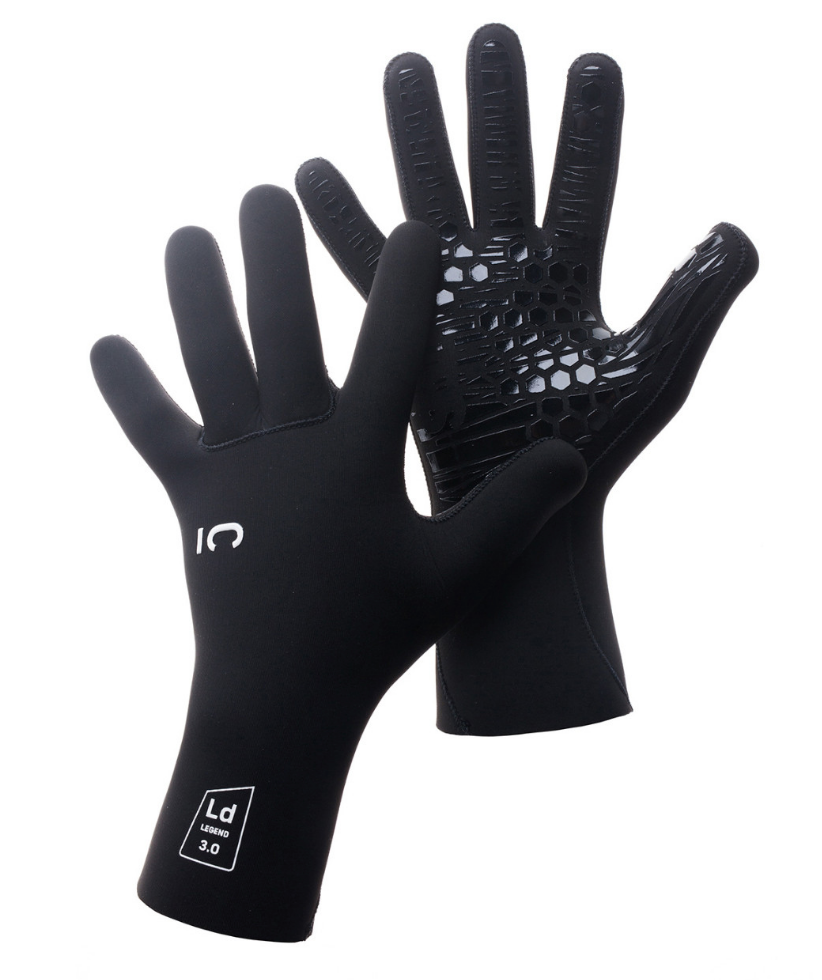 When the temperature of the ocean gets to a frigid 13 degrees, you'll want absolutely every inch of your skin covered to keep you from freezing your fingers off! The C-Skins 3mm Legend Glove has the warmth, durability, and strength that any open-water swimmer or surfer is looking for. The blindstitched construction means that these gloves are sealed with watertight seams, and the Resin palm print gives you excellent grip.
Buy it now at Great Outdoors.
6. DryRobe Advance Changing Robe
€125.00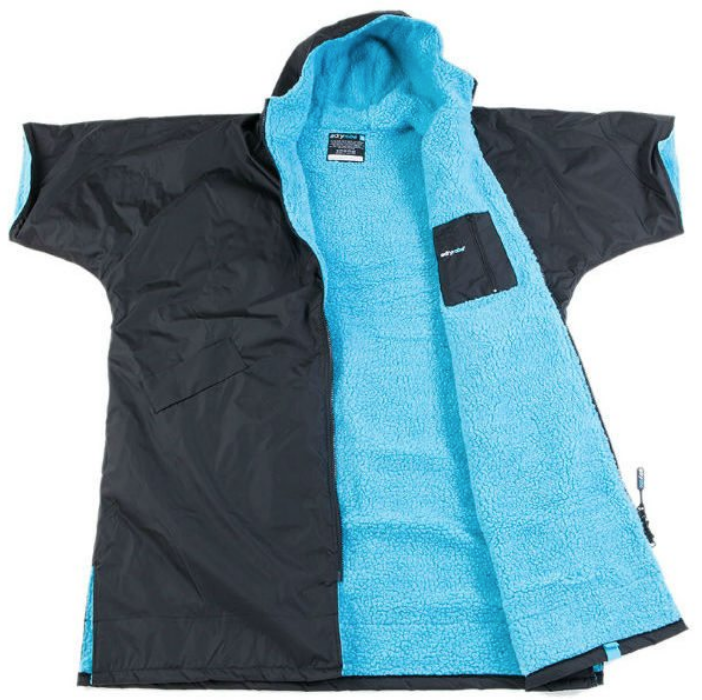 Running out of the ocean, freezing your toes off, all you want to do is strip off your wetsuit and get into some dry, warm clothing. When you throw on the DryRobe Advance, you immediately feel warmer  —even when you still have your suit on! The lining of the rove draws the water away from the skin into the pile of the fabric, getting you drier, faster. And, the insulating fabric keeps your core toasty warm while you change.
The two-way zippers allow for fast entry and exit, and the completely waterproof and windproof shell effectively protects you from the harsh elements outside. Keep your hands nice and warm with the super-lined exterior pockets, and store your phone, wallet, and keys in a waterproof chest pocket. At only 2kg, this jacket can be easily compressed and packed down to take anywhere. You truly never know how much you need a dry robe until you have one!
Buy it now on Surfdock.
7. Waterproof GoPro Case
€64.99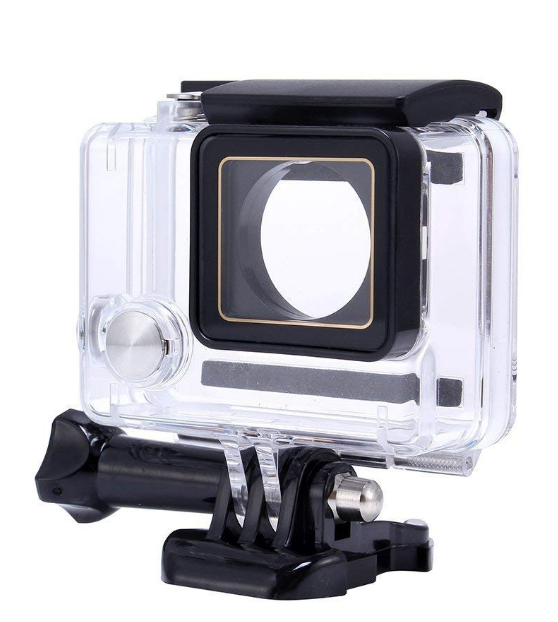 You want to capture all of the amazing moments that you have out on the water — and we want to see them! So grab a waterproof case for your GoPro and make the most of your time in the waves without having to worry about your electronics. The slim, lightweight housing is waterproof up to 40m below the water, so nothing is holding you back from taking the dive in feet first!
Buy it now on GoPro.
Triathlon Wetsuits: 5 of the Best for Any Budget
8. Sea to Summit Ultrasil Dry Sack
€15.00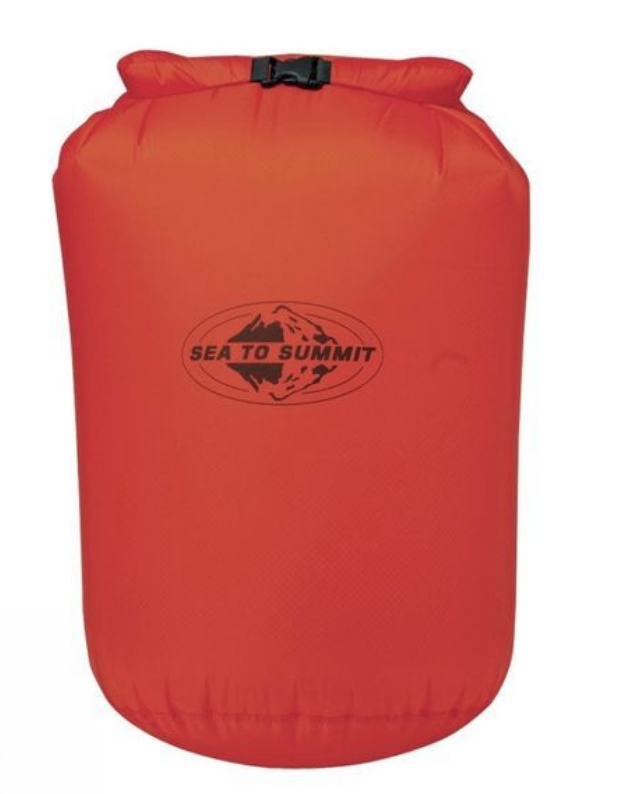 Keep your valuables safe and secure from the harsh elements with the perfect dry-bag for your adventures. The Sea to Summit Ultrasil Dry Sack is fully waterproof, with waterproof seams that are double stitched and tape sealed. The roll-top closure ensures that all items inside are fully protected, and the outer silicone coating prevents water from being absorbed into the fabric of the bag.
Buy it now at Cotswold.
9. O'Neill Epic 5/4mm Wetsuit
€180.00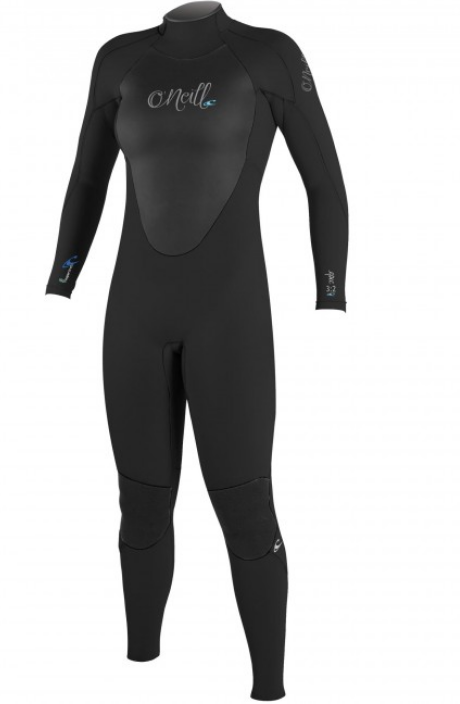 Do you have a family member who doesn't let the bitter cold of an Irish winter stop them from hitting the waves or diving in the ocean for a swim? Make their extreme hobby a little bit warmer with the O'Neill Epic 5/4 full wetsuit.
This super flexible wetsuit is complete with 100% UltraFlex 5mm neoprene with a durable outer skin that resists the wear and tear of velcro pulls and snags. The stitching of the suit is air and watertight, providing and completely waterproof seam. In all of the areas of excessive stress, the seams are reinforced to make them stronger and even more flexible to eliminate the possibility of unravelling — so, even if a thread breaks, no water will get through the seam.
The neck of the suit is a toasty, two-layer design that has a soft interior lining to prevent chafe, and a wide range of adjustability to create a customizable and secure fit. In the areas where more friction is apparent (i.e. under your arms), the seamless undersleeve panel eliminates chafe and rashing, while an abrasion resistant, highly flexible neoprene panel on the knees saves you from bruises and saves the suit from wear and tear.
The durability and flexibility give you a lot of bang for your buck — so don't hesitate to try one on yourself as well as wrap it up for Christmas!
Buy it now at Surfdock.
10. Northcore Soundwave Waterproof Earphones
€17.00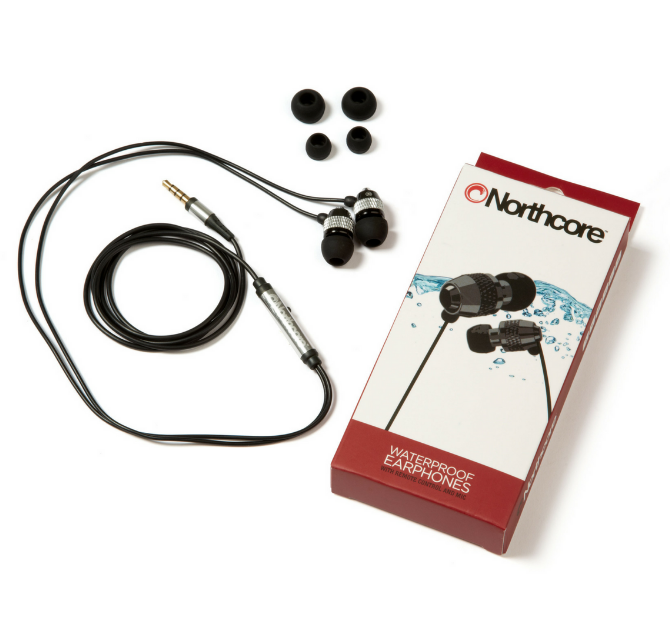 Looking for a little entertainment while you swim, sail, SUP, or surf? The Northcore Soundwave earphones are 100% waterproof to a depth of 3m, which can make them your next perfect companion on the water! The sound quality of these headphones is superb, and they also come with a built-in microphone that allows you to control your device remotely. Pair them with your phone (in a waterproof case of course) for a jammin-good time in the sea!
Buy it now at Surfdock.
11. Rashr Rash Vest
€60.00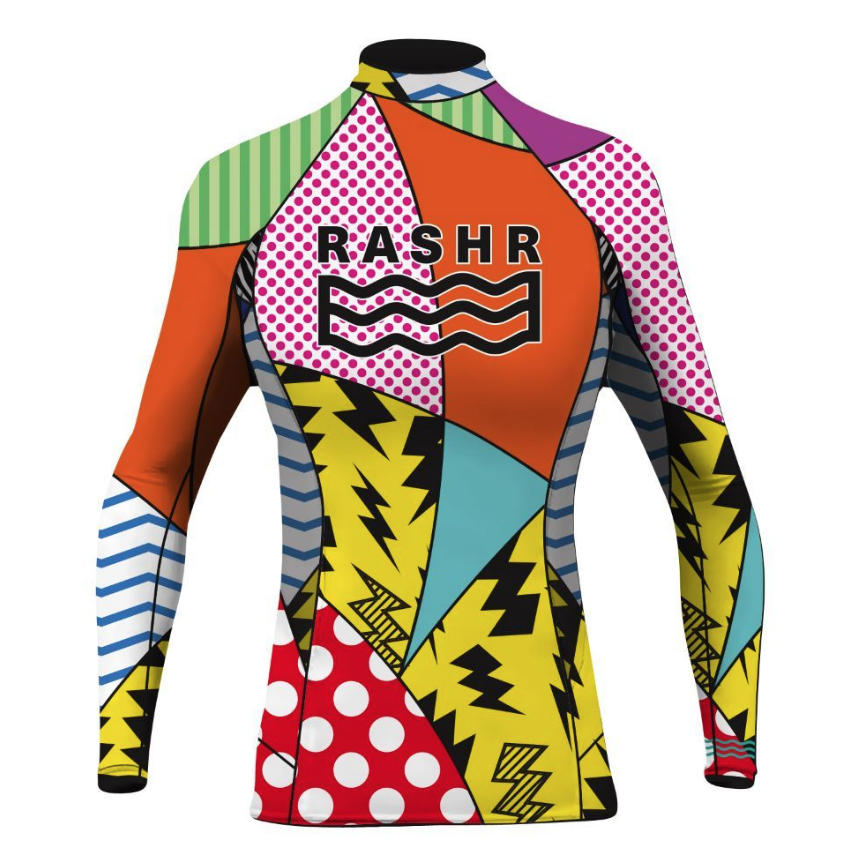 Rashr vests are a truly unique, fun, stylish, and sustainable present to give any water-lover this holiday season. Rashr is a company that was born and bred in Ireland by people who wanted to create the "best rash vests on the planet." Not only do these vests have four-way stretch fabrics, protection from UV rays, and a sport-sculpted fit, they also have the most vibrant, intense, exciting patterns that will have you standing out while you catch waves. And, made with 100% recycled materials, these vests are a no-brainer.
Buy it now at 53 Degrees North.
12. Contigo Metra/Transit Travel Mug
€34.95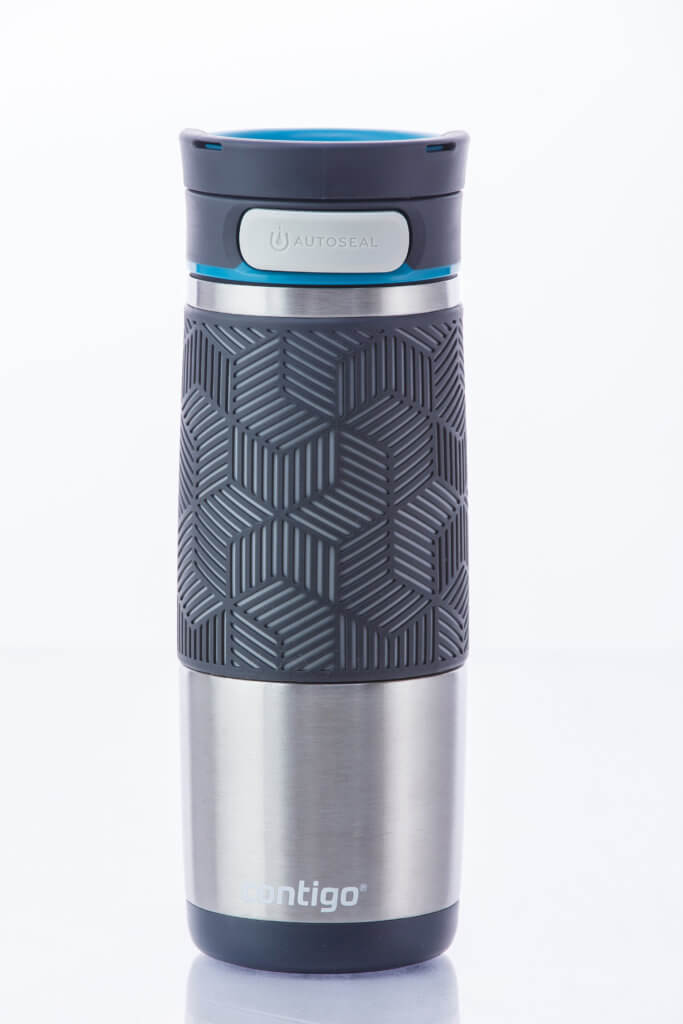 Jumping out of the freezing cold ocean will never be more satisfying when you know that there is a piping hot cup of tea waiting for you on the shore. The Contigo Metra/Transit Travel Mug keeps liquids hot for up to five hours, and keeps liquids cold for up to twelve hours. The Autoseal system of the mug guarantees a spill and leak-proof drinking experience, and the lid seals automatically after each sip.
Buy it now from Contigo.
Check out our Hard as Nails podcast:
Like this? Check out these other articles:

Previous Post