Triathlons are a prime example of a competition that tests the mental concentration and physical endurance of athletes. No matter the distance travelled or the time taken, pushing your body to its limits through a swim, bike and run takes guts. And for any triathlon to go well, you need the right kit to get you from start to finish.
Triathlons are hard enough without the painful chafing or uncomfortable restriction of movement that comes from wearing a poor wetsuit. Also, when time is of the essence and a few seconds can mean the difference between first and second place, your transitions between events are crucial and can spare no time. We've put together five of the best triathlon wetsuits of 2018 to keep you moving towards your next tri goals.
1. Zone3 Men's Aspire Wetsuit
Price: €279.17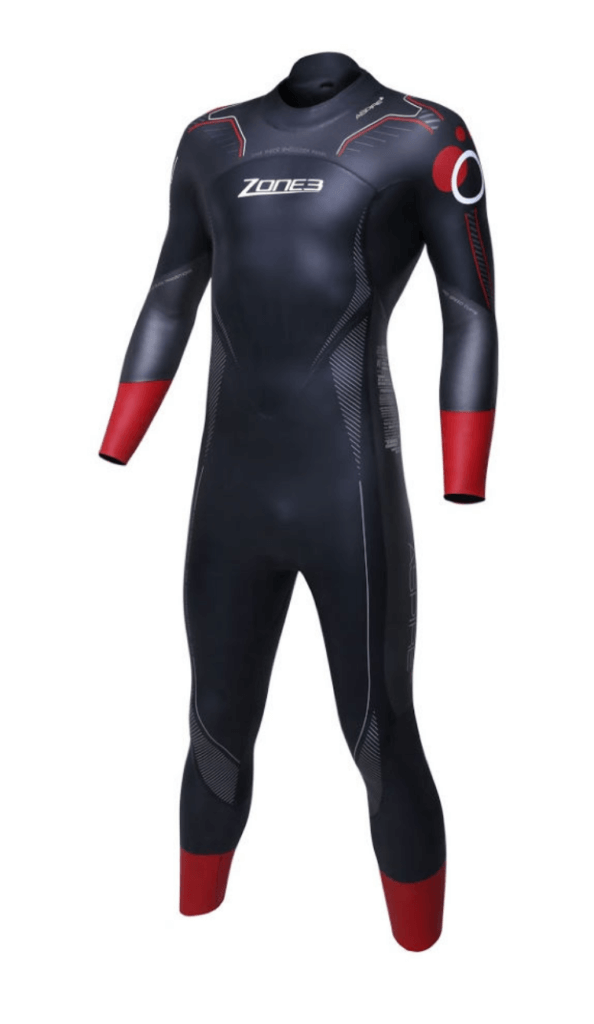 The Aspire Wetsuit is a great choice for both a beginner triathlete as well as a pro. Made for triathlons that require swimming in extremely cold water, this wetsuit is made with 5mm neoprene, giving you maximum buoyancy and core support. However, the chest is made with 4mm neoprene, giving you much-needed space for your chest to expand and contract during heavy breathing.
The suit is also made with an "aqua dynamic nano coating," giving you virtually no drag while swimming through the water. Furthermore, the 1.5mm shoulder panel means that there are no seams from elbow to elbow, offering more and more flexibility and distance per stroke. This feature will also help you conserve energy as you are using less effort to counteract any restriction from a suit. The Aspire also has Pro-Speed Cuffs present on the arms and legs for quick removal on your transitions.
Available from: Wiggle
2. Sailfish Neoprene Shorty Blade Wetsuit
Price: €144.33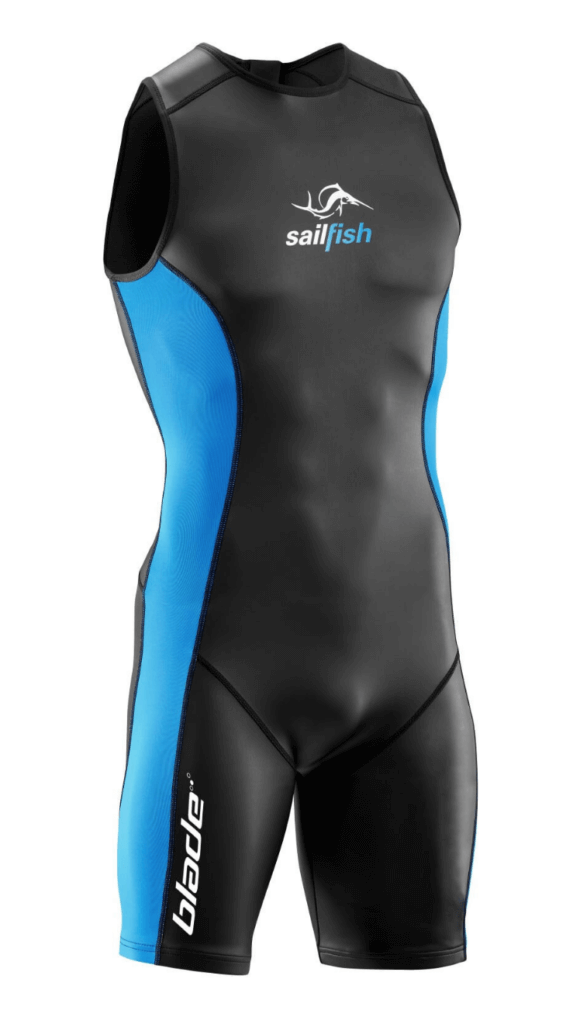 This 0.5mm thick shorty suit keeps the torso and lower body from getting too cold but provides maximum flexibility and movement with no sleeves and short legs. The Ergo Fit Cut design makes this suit fit snugly around the body and is immensely comfortable to wear. This is the perfect suit for long sessions in chilly open water conditions in the summer.
Available from: Wiggle
3. Orca Women's TRN Wetsuit
Price: €139.08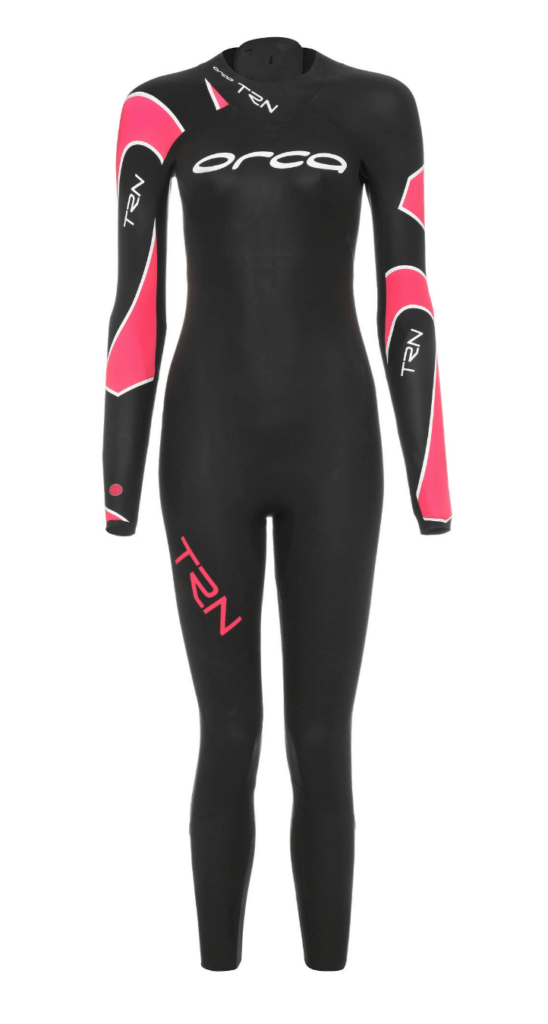 Made with 2mm neoprene, the Orca TRN offers noteworthy flexibility and comfort, giving you a more natural feeling movement with each stroke. This suit also aids with body positioning in the water. The suit is made with 2mm neoprene but has 4mm sections over the hips and bottom to provide buoyancy by lifting the athlete slightly out of the water to ensure correct body mechanics and position.
As for speedy transitions, the Orca is fit with a durable YKK zip and cord zipper to ensure fast removal. Also, a special SCS coating on the arms and shoulders enhanches the durability of the suit, meaning you can wear it for years and years! This suit is great for an entry-level triathlete looking to get into the open-water swimming game. It offers exceptional value for those not looking to burn your savings!
Available from: Wiggle
4. O'Neill Women's Reactor Shorty 2mm Wetsuit
Price: €80.00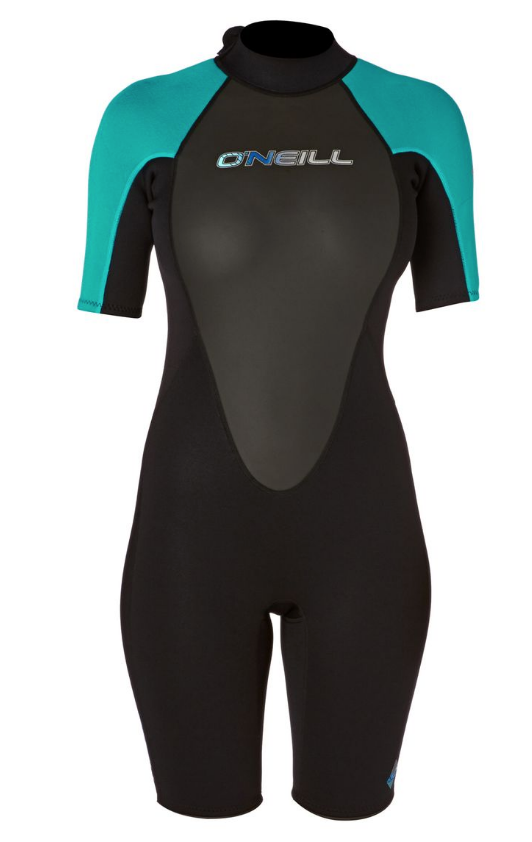 With a mesh, smooth skin, "fluid foam" chest and back, and a dry seal, smooth skin "Fluid foam" neck, the O'Neill Women's Reactor Shorty provides optimal performance with maximized flexibility, comfort, and form. The body of the suit is 70% Fluid foam, giving you central buoyancy, core support and core temperature regularity. Meanwhile, the top and undersleeves are made with FluidFlex technology, increasing flexibility for a more natural movement. Plus, the YKK Back-zipper ensures a fast transition out of the suit and on to the bike.
Available from: Surfdock
5. O'Neill Men's Superlite John 2mm Wetsuit
Price: €80.00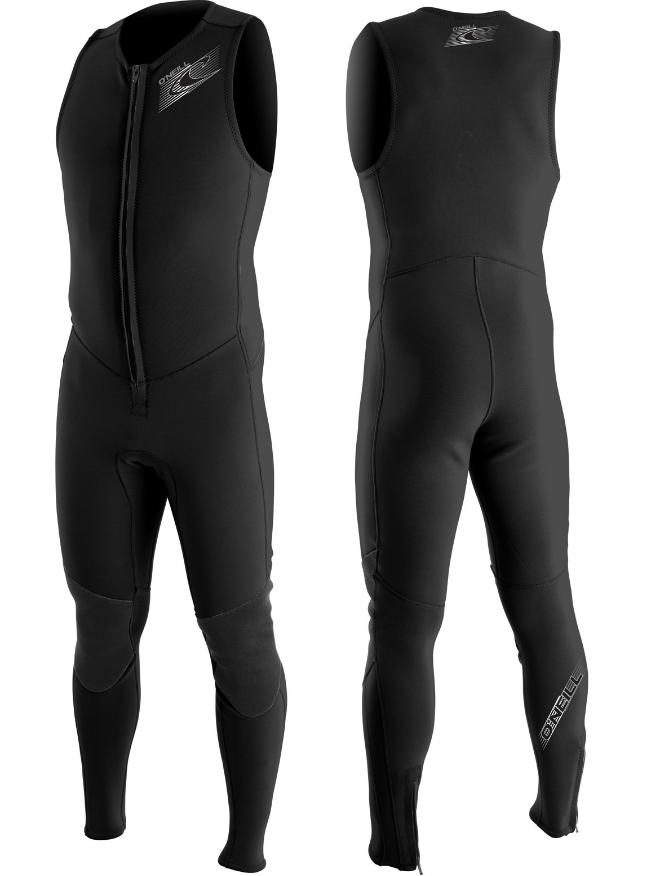 The O'Neill Superlite John is a summer wetsuit that combines rash vests to protect your skin with thermal layering to heat your core on cooler days. The 2mm suit is made with FluidFlex technology to make every motion feel flexible and natural. This suit is perfect for those who feel a bit restricted with sleeves. The material around the body will keep your core warm while leaving your shoulders and arms free to move about. Plus, the heavy-duty front zipper stays firmly in place until you need to run out of the water.
Available from: Surfdock
By Bri Doherty
Check out our Hard as Nails podcast:
Like this? Check out these other articles: