The Solitaire du Figaro is one of the world's premiere solo sailing events. It is not a grand, long-distance ocean race, rather a series of short offshore sprints around the French coast, with each leg taking three sleep-deprived days to complete. The total distance is roughly the equivalent of sailing around Ireland two and a half times. Irishman David Kenefick's recently took on the race as his first solo offshore racing experience. He was only the fourth Irish skipper to partake in the event. It was an exhausting education that left him punch-drunk, but thirsty for more. He told Markham Nolan about knock-downs, the friendly French and sticking with the fleet.
By Markham Nolan and photos by Brian Carlin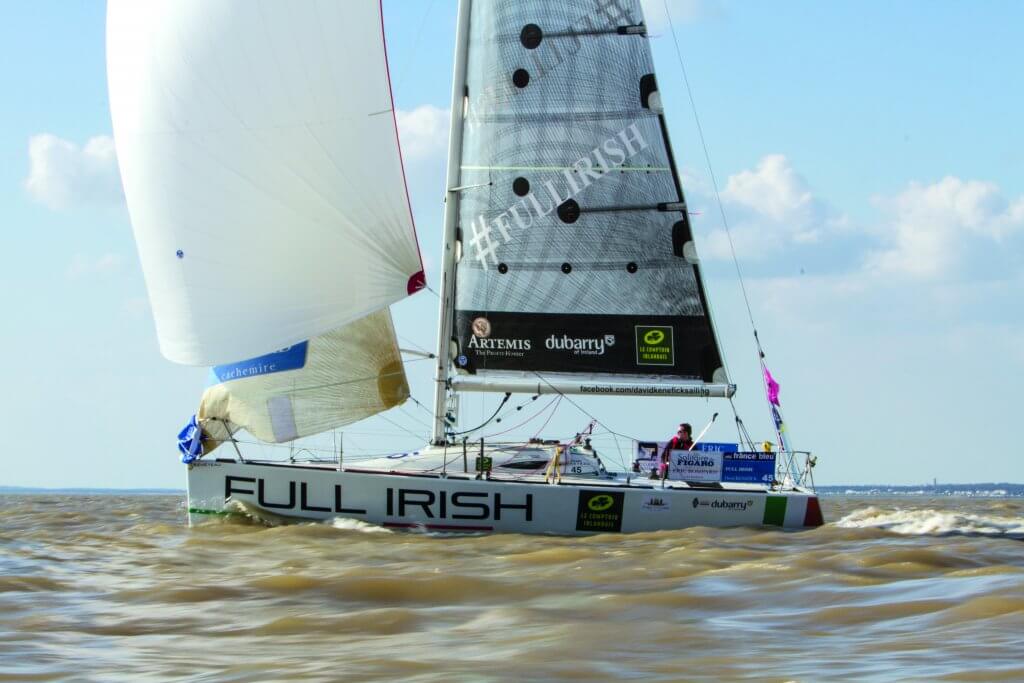 On June 23rd David Kenefick stepped off a boat in Dieppe in the wee hours of a Sunday morning, and people thought the Irishman was drunk. Eyes bloodshot and half closed, he was a staggering, unshaven and disoriented mess. Friends had to link arms with him to prevent him from flopping off the pontoon into the water.
His physical state wasn't the result of an all-night bender, but the effects of sheer exhaustion are similar. Kenefick was at the tail end of 2,000 miles of ocean racing. He had slept a sum total of 12 minutes in the last 36 hours. During that time, he'd sailed the boat he'd just stepped off, a 'brick shithouse' Beneteau racing yacht, in winds up to 40 knots along the English Channel. He'd endured knockdowns (as close to a capsize as large sailing yachts come), a broken boom and, for brief, unsettling moments, he fell asleep at the tiller, only to wake up with the boat out of control.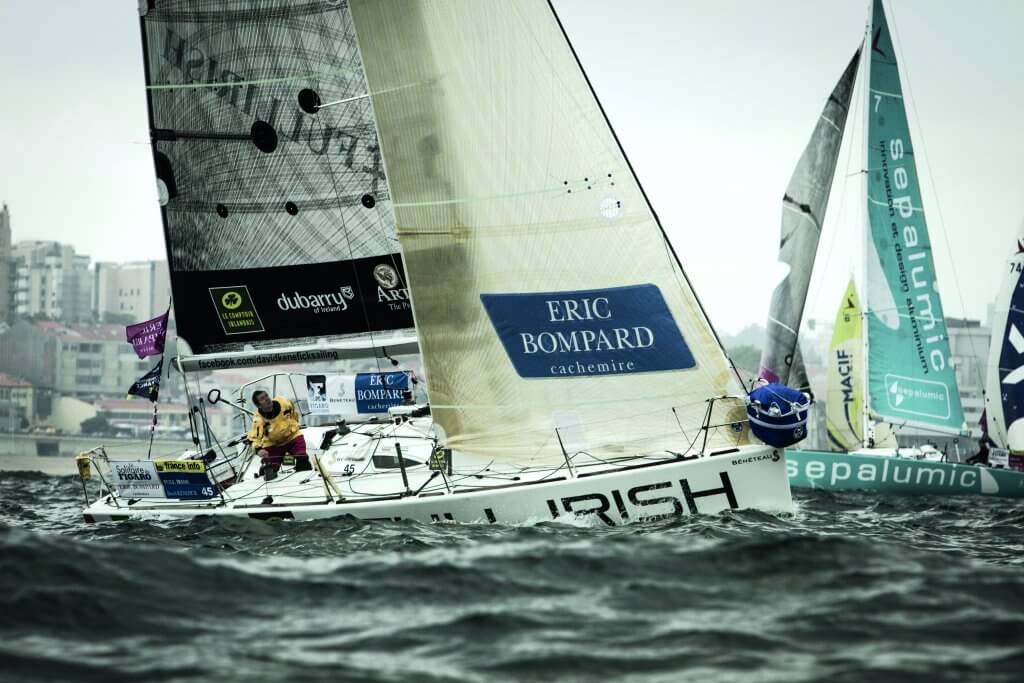 Cork-born Kenefick was sailing the Solitaire du Figaro – the four-leg, solo ocean yacht race. Starting and finishing in France, but visiting neighbouring territories (including Ireland, occasionally) the 2,000-miler is a series of testing offshore sprints. It is known for making or breaking the world's best ocean racers early in their careers. Damian Foxall, Ireland's most respected ocean yachtsman, won the rookie category on his debut, and went on to become one of the world's best offshore sailors.
"I'd say I slept for six minutes of those naps."
In a fleet peppered with seasoned offshore legends, 22-year-old Kennefick is a nipper, and was the youngest Irish contender ever to finish the race. Youth wasn't a boon for the Corkman, necessarily. Young bodies need more sleep than older ones it turns out.
"My sleep management had been pretty good," Kennefick recalls. "I probably slept a bit more than a lot of people, but I think my body might require a bit more sleep than other people because I'm a bit younger and whatnot."
"I was really struggling to stay awake. My head was dropping, now. You'd think, in 30 knots, that you'd be wide awake, but my head was dropping and I kept on falling asleep at the tiller."
But in the big breeze and big seas of the final leg, Kennefick had no opportunity to sleep.
Over the course of a day and a half of non-stop racing, he went for just two naps. "I'd say I slept for six minutes of those naps," he recounts.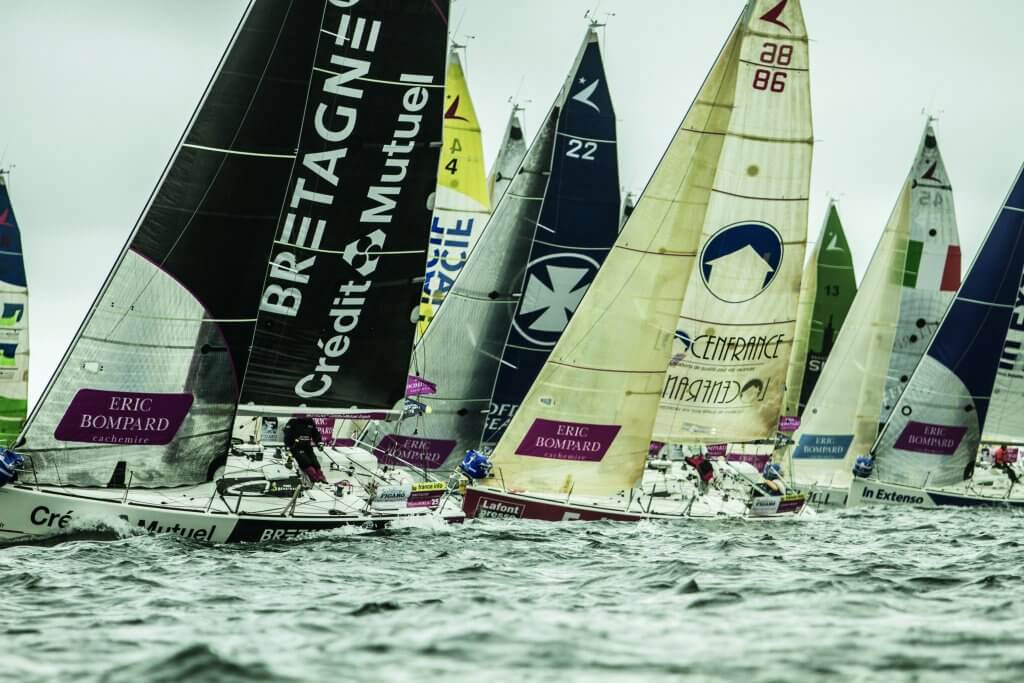 Not trusting his auto helm to do an adequate job, Kennefick stayed awake to steer his boat, 'Full Irish' by hand. He sailed through the night on Friday, and kept on trucking toward the finish at Dieppe until the following night. Then things got really tough.
"I was really struggling to stay awake. My head was dropping"I was really struggling to stay awake. My head was dropping, now. You'd think, in 30 knots, that you'd be wide awake, but my head was dropping and I kept on falling asleep at the tiller. I wiped out twice just from falling asleep, just from letting the tiller go."
Fighting fatigue
A building following wind meant he had to reduce sail from the large to small spinnaker for the sake of safety. Ironically, fatigue meant he couldn't hoist the smaller sail to the top of the mast, which meant it flailed around, unbalancing the boat and making it harder to control for the final 30 miles.
By the time he staggered onto the dock, it was worth it. Kenefick had gained 11 places overnight. Around him, the fleet was decimated. Five boats quit, and one had broken its mast. The hard-fought final leg not only left him punch-drunk with tiredness, but put him on the rookie podium. Kenefick finished third rookie, and 28th overall. It may seem modest on paper, but from a standing start it shows immense promise.
For Kenefick, the first half of 2013 was spent dipping a toe into deeper, offshore racing waters, learning the ropes, in a literal sense. With a year to run until the next race and a Figaro finish in the bag, Kenefick hopes to return in 2014 with a full year of experience in his oilskin pockets and a more polished campaign mentality.
"I'm doing the Channel Race with my co-skipper (who I'm doing the Fastnet race with), and then the Tour de Bretagne, and I'm going to be doing all that with one of the top French girls."
After that, it's back to full-time solo training, no doubt made easier by the close connections he has forged with the renowned French offshore sailing community. Short-handed offshore sailing is a particularly Gallic affair: few non-French sailors endure in the scene long-term, but those who adapt well are embraced with both arms, by rookies and heroes alike."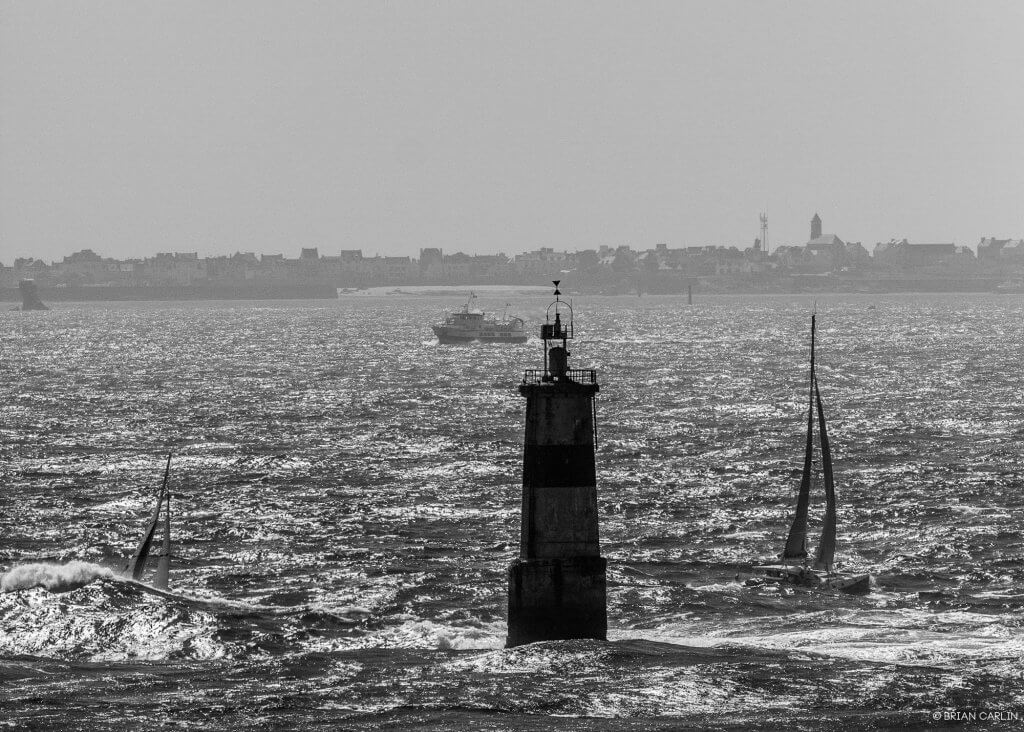 "I was amazed with how nice the French were and what a community it is," says Kenefick.
"One week we woke up and Franck Cammas (winner of numerous prestige events, including the Volvo Ocean Race) was in our kitchen, making breakfast, and training in the same club as us."
French camaraderie
The Figaro docks are littered with decorated heroes of the sea, all jovially sharing equipment, expertise and tales of the sea. "The few days of a stopover you'd hear all the stories of what happened, the guy who broke their electrics and everyone's genuinely interested in hearing how he got on, because it'll happen to them some time."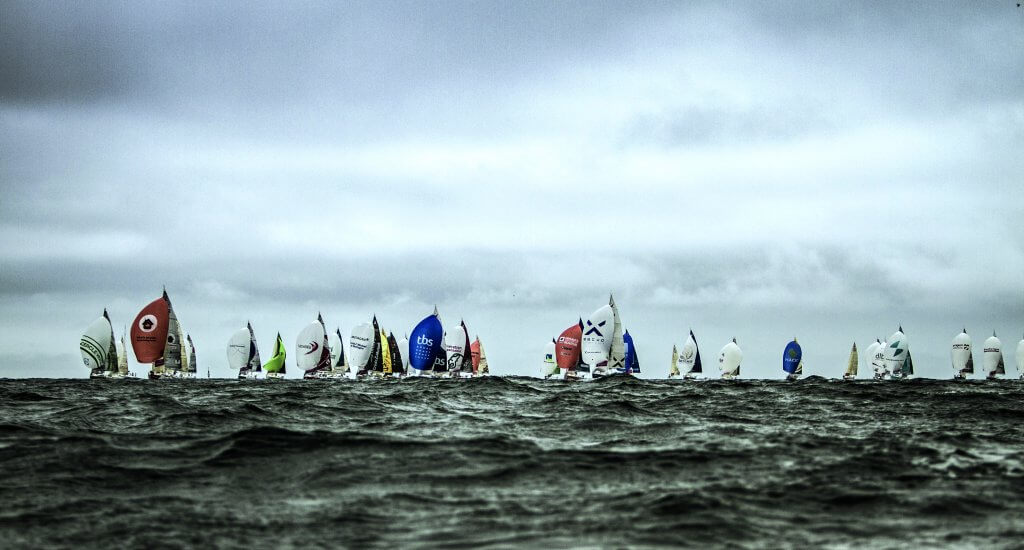 "Everyone's interested in everyone else and asking each other questions, everyone's always trying to learn.
"The thing in France, is you shake everybody's hand even if you don't know them, so it gives you the opportunity to talk straight away, which is brilliant."
"It's all timed racing, so if you have a bad race you can be hours behind. You're better off just staying with the fleet."
The on-shore bonhomie extends onto the water. When you are alone in a boat at sea, your fleet becomes your safety net. Everyone looks out for everyone else. Sticking together is also tactical. In a fleet that's so closely matched, going off on a flyer can be devastating if the weather turns against you.
"Everyone's terrified to split from each other," says Kenefick. "It's all timed racing, so if you have a bad race you can be hours behind. You're better off just staying with the fleet."
He's still exhausted, but happy with his debut Figaro. Yet, you sense that there's more to come from this young sailor. He mentions the big races, the Volvo and the Vendee, but before that, he needs to conquer the Figaro fully.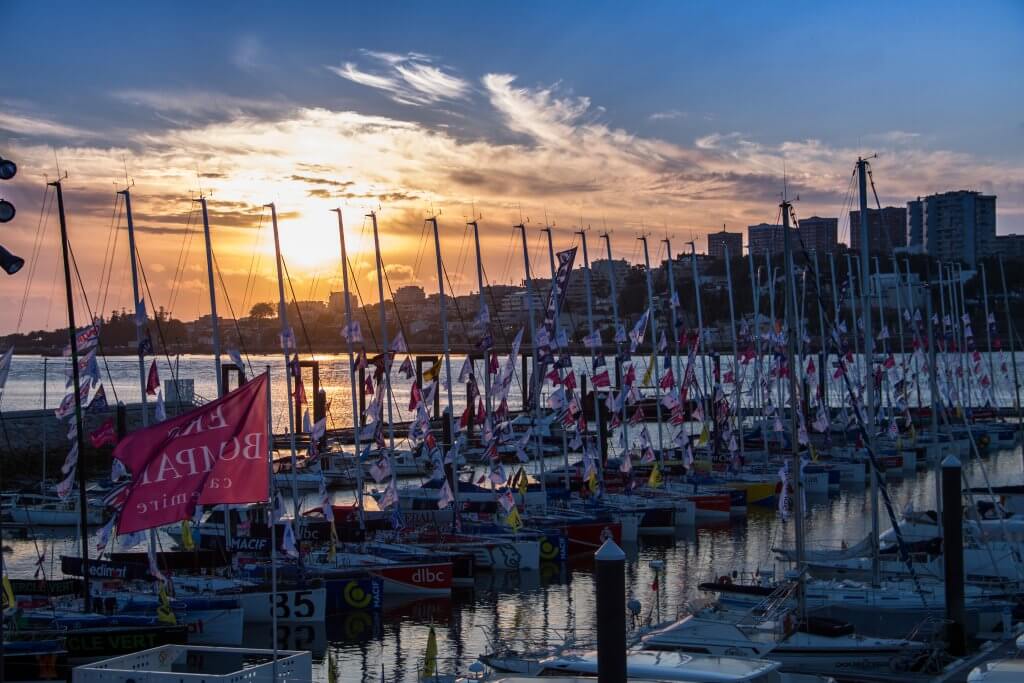 "I'm happy, but I'm only 50 per cent satisfied," says Kenefick.
Bonne Chance. And get some sleep.
La Solitaire du Figaro in numbers
4. The number of offshore racing legs off France's west coast sailed by Figaro competitors
41. Competitors in this year's race.
2. Female skippers competing in 2013.
44. Number of times the race has been held.
46. The number of hours between the first and last overall finisher in 2013.
446. The average length in nautical miles of the legs in 2013.
10.1. The length in metres of the Figaro Beneteau 2 racing boat.
38. The number in knots of the heaviest sustained wind speed during the 2013 edition.
15. The number in minutes that a skipper can typically sleep safely in one go without risking collision a hazard.
Find out more at lasolitaire.com and facebook.com/DavidKenefickSailing.
Check out our Hard as Nails podcast:
Love sailing? Explore more below: 

Previous Post