The Silver Salver is off to its new home in Baltimore with Fionn Lyden, after his impressive victory in the All Ireland Sailing Championships.
Massive congratulations to Baltimore's Fionn Lyden who has won the All Ireland Sailing Championships, which took place on Lough Owel in Mullingar over the weekend. The iconic event is now in its seventieth year.
Lyden is a force to be reckoned with this year, already having won bronze at the U23 Finn World Championships earlier this summer.
In a nail-biting race to the finish line, Lyden cinched the win denying defending champion Alex Barry of Monkstown Bay and the RS400 class and GP14 World Champion Shane McCarthy from Greystones the top spot.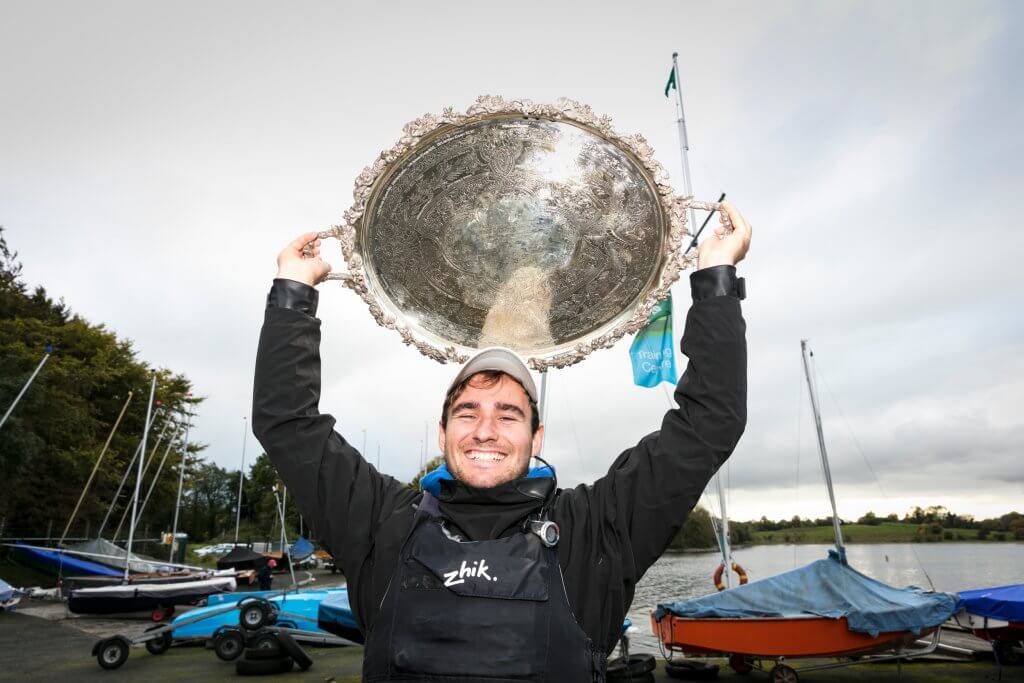 Lyden's crew consisted of fellow West Cork sailor Liam Manning. The pair represented the Irish Team Racing Association who were Wild Card entries in the championship.
In second place came Alex Barry with crew Richard Leonard of Monkstown Bay SC, and in third was Shane McCarthy and crew Andy Davis of Greystones SC.
Lyden finished the series with 16 points with Alex Barry taking second with 18. Shane MacCarthy and Laser sailor Sean Craig (Royal St George) tied for third with 19 points.