Many kayak careers start off in university with college paddle giving people a chance to experience their first independent trip abroad. The University of Limerick Kayak Club recently decided to spice up its annual white-water trip to the Alps. Instead, they travelled to the Tara Canyon in Montenegro for a multi-day white-water trek through the deepest gorge in Europe. Kim Siekerman gives us the details.
A multi-day trip in a kayak can bring you to very remote places and often takes a lot of organising. But there's nothing like the feeling of trekking into the wilderness carrying only what you need. That's why one evening around a campfire we decided that a college trip to somewhere wild could be done, and WOULD be done.
Really exotic locations were the ones we dreamt of first but safety, budget and mixed levels of paddling abilities eventually directed us to back to Europe. A friend from Britain had recently been to the Tara Canyon in Montenegro and her review was excellent: the Tara would offer a great three-day trip and the rapids are easy enough to make it an ideal beginners' expedition.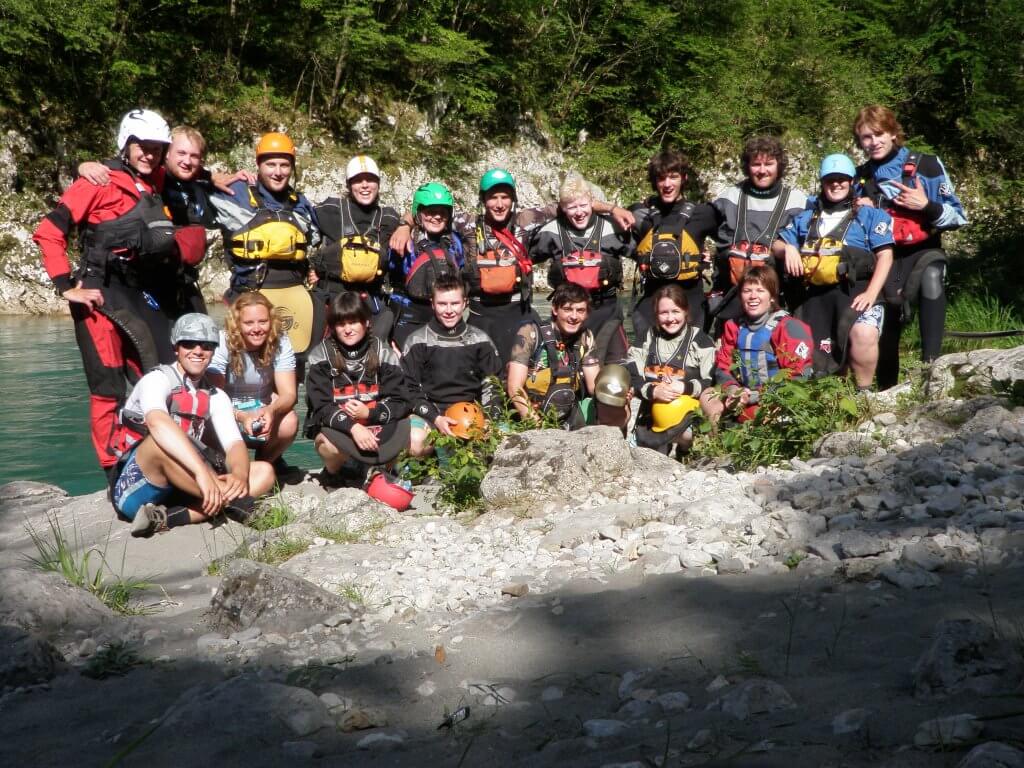 Plus it would be possible for us to drive there. As we discovered from Ireland, you can get to deep down in Croatia by motorway but prepare to be on the road for a long, long time. The scenery is beautiful and certainly recommended, but if you're going for a kayak-only experience, it might be better to fly!
The old Yugoslavian countries are not all part of the EU yet and border crossings are taken seriously. After our first sobering experience crossing from Slovenia into Croatia, a regimen of 'sit straight', 'T-shirts on' and 'friendly smiles but avoid eye contact' was adopted when repeatedly having to cross the highly convoluted borderline. We were sent back, held up, forced to walk across the border and nearly arrested once.
Once into Montenegro, the roads change from good secondary roads at the seaside to single-lane tarmac or gravel in the mountains. Some roads were still being worked on so we spent two hours crawling behind the logging and stone trucks on an unfinished surface. In various places there wasn't even gravel down yet.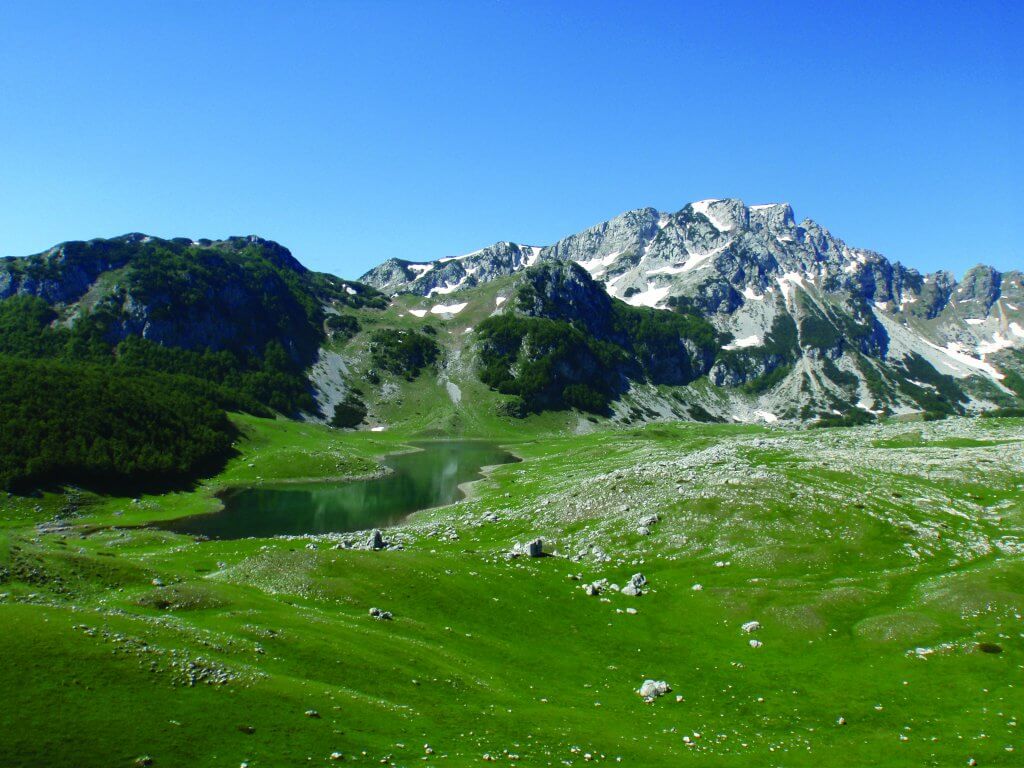 After two exhausting days, we arrived late in Most na Tare near a little ski town called Žabljak in Durmitor National Park. Miro from Mirotara Rafting was very hospitable and asked his uncle to free up a few beds in his house. This is the normal procedure in the Balkans and provides locals with a little extra income.
Border blues
Kayak trips always come with some vehicle logistics. On this escapade, at least one vehicle needed to be left at the trip's end point. This 'shuttle' was estimated to be a five-hour round trip and our drivers set off across the river the next morning. Unfortunately, this route took them to the Bosnian border. As mentioned before, borders are sacred in the Balkans and because our shuttle drivers had not brought passports, border control pinned them on the spot. After fierce negotiations by our wonderful host Miro, the local police decided not to arrest them for drug trafficking, and seven hours later they arrived back without completing the shuttle. Lesson learned: always bring your passport…everywhere.
With one day lost, our second attempt to shuttle the vehicles started early the following day. Another route took us through Durmitor National Park with its breathtaking views of snow-laced passes, grassy green plateaus, dense forests and not a soul on the road for hours. The landscape evoked an unexpected feeling of Norwegian highlands as well as Alpine meadows. This time, without hitches, we arrived back at Mirotara to finally start our paddle late in the afternoon.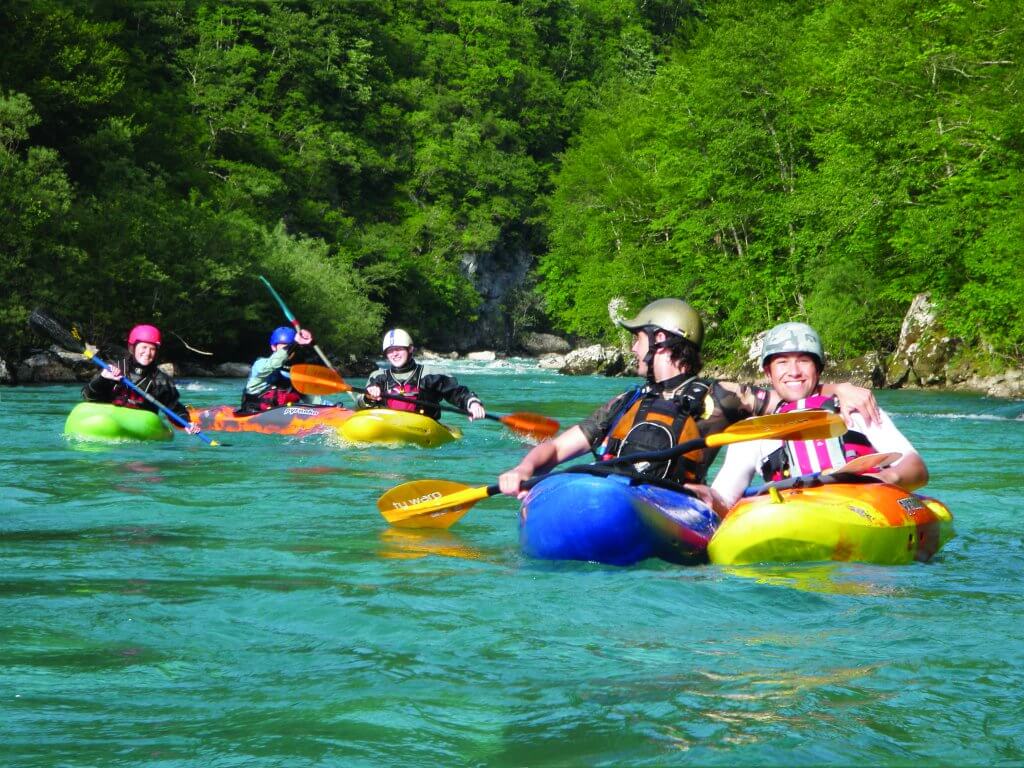 The blue clear waters of the river initially looked quite flat but much faster flowing than any river in Ireland. There is no detailed guidebook for the area and to our knowledge we were the first Irish group to come to the Tara Canyon, so we had no description of what lay ahead. All we knew was that the gorge was class II-III (relatively easy), that you could easily paddle the 60km in three days and that the last 15km were the hardest. To maintain safety all the time, we paddled in three groups of six. A strong group at the front made sure there were no difficult rapids ahead, and the other two groups followed and stayed within line of sight.
The weight of the equipment in the fronts and backs of our white-water kayaks made them very tippy and much more slow-moving. However, once you had speed going through the waves they felt easy enough to control. But making turns to avoid obstacles and stopping in the still-water eddies along the banks and behind rocks was trickier.
Although we had waterproof maps and a GPS toy to monitor our progress, the location of the rapids and campgrounds were not indicated very well. On day one, we were told that the first five rapids were a little harder than the rest of the paddle. We navigated several rapids confidently but, when they increased in difficulty a little beyond our expectations, we weren't sure if our path ahead would be much harder as well. Fortunately, the river calmed down after a very bouncy class 3+ rapid, and we could enjoy the scenery floating along.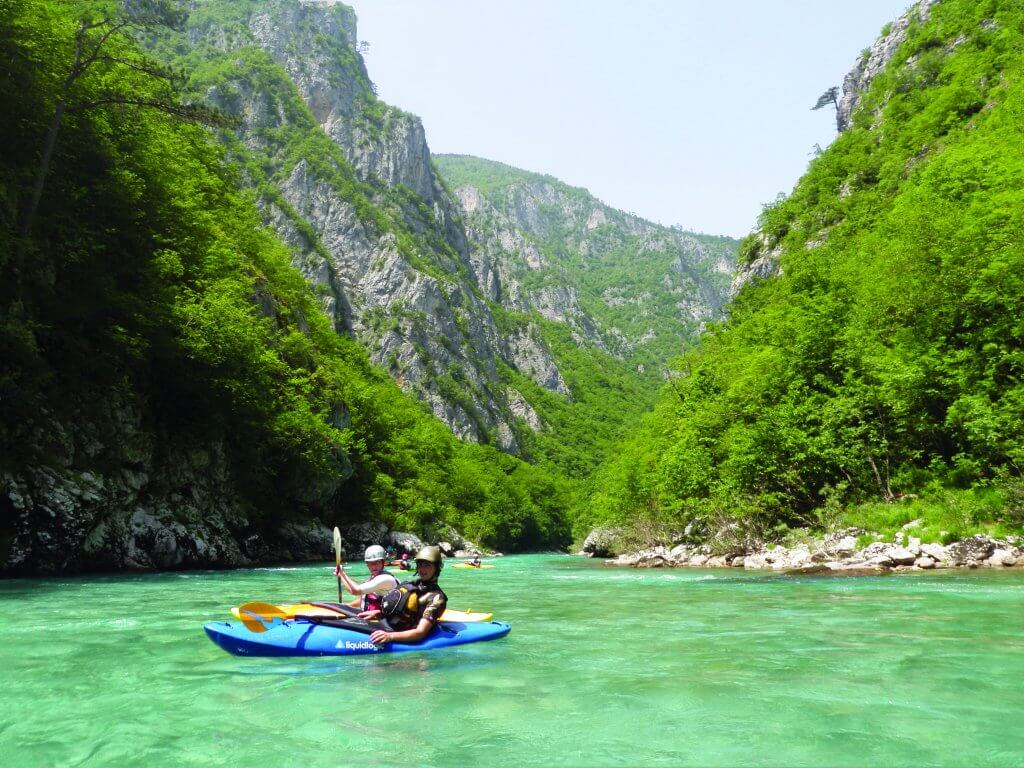 River camping
Due to a late start, we weren't paddling long when the sun started to sink towards the mountain skyline. So we decided to investigate an old wooden sign on the bank that said 'Kamp'. A quick scout showed us a few small wooden houses in an overgrown field with some goats. A Montenegrin couple runs a little guesthouse here to accommodate commercial rafters.
But we were after wild experience so we crossed to the other side to set up camp in a little hidden spot in the outside bend of the river. It had a tributary for fresh water, a fireplace with wood under a wooden roof and a long-drop toilet around the corner. Even though this was very welcome for some, it didn't contribute to our sense of 'wilderness' and neither did the Land Rover that drove into our camp only minutes later.
In return, the inhabitants of this habitat (wolves, bears and snakes) left us alone that night.
A camp guard came to check our permits. He explained to us that we were in a national park and that camping outside of the designated places was forbidden to preserve certain natural habitats, which was of course fair enough. In return, the inhabitants of this habitat (wolves, bears and snakes) left us alone that night.
After a long stare at the map in the morning, we found out we had only paddled 8km of the 60km the previous day. We decided to paddle a long stretch to the next camp that was marked on the map to have lunch and decide from there what we should do next.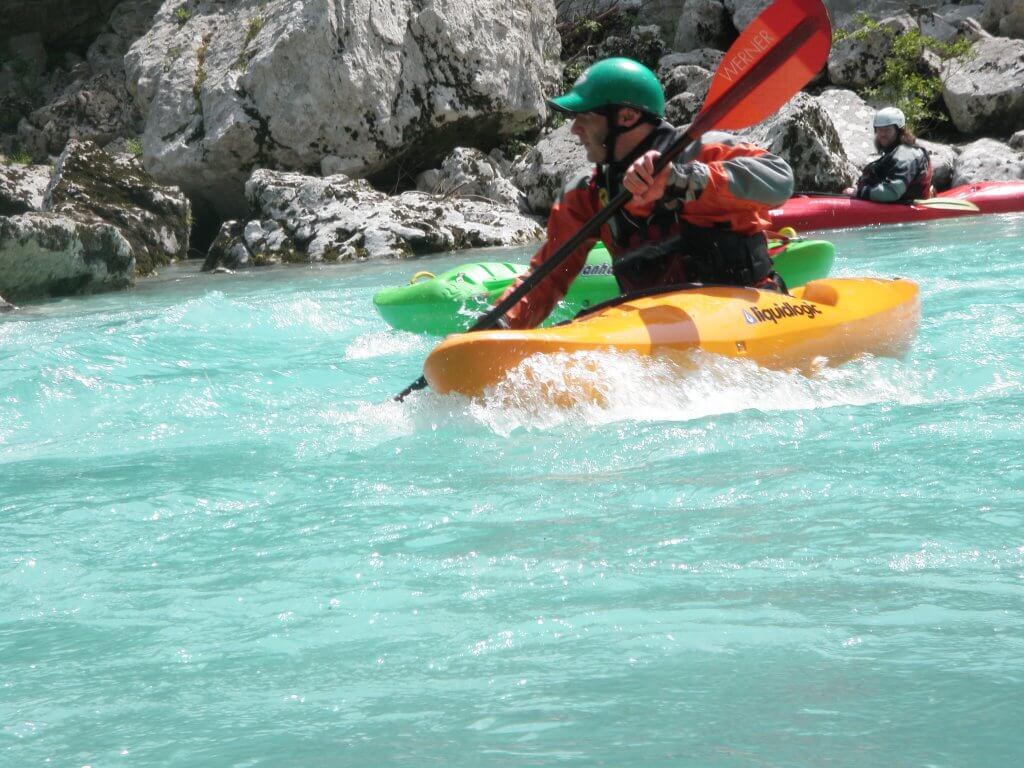 The river kept its character with fast-flowing water through windy bends and new scenery around each corner. The gorge is not very steep and more resembles a very deep river valley with few beaches and forested banks. Sometimes enormous waterfalls pour out of the side of the mountain and they provided us with freezing cold showers and water bottle refills. The river grade never exceeded class 2, but the speed of the water made it more difficult to rescue the occasional capsizes.
At 5 o'clock we finally decided to stop for lunch. We had now only paddled 30km of the 60km and there was still no sign of our designated lunch spot. It appeared to be hidden in the next bend: a little bar, accommodation and a large sign proclaiming: "It is forbidden to eat your own food". Expecting wilderness, we had brought no money, and we were a little surprised with the amount of civilisation along our wild river. We asked how far it was to the next campsite and the raft guide told us: "It is four hours…night will catch you!"
Need for speed
Our decision to taunt fate and face the dangers of night was swung by a phone call to Miro. He told us that two rafters had died that day on the class 3 section that still lay ahead of us. If we wanted enough time tomorrow to take safety seriously, we needed to move now.
As night sent out her first misty fingers, we hit our second campsite. We set up camp just as it got completely dark, with only mosquitoes and the sounds of large fauna shuffling in the bushes to keep us company.
So began our race against the clock. The plan was to paddle as much as we could and then find a camp spot at 7 o'clock. There were some more sporty rapids on this section and a few swims to deal with. The day ahead, with possibly dangerous rapids, pressed on us as we went along, but luckily the GPS showed we were making good time. As night sent out her first misty fingers, we hit our second campsite. We set up camp just as it got completely dark, with only mosquitoes and the sounds of large fauna shuffling in the bushes to keep us company.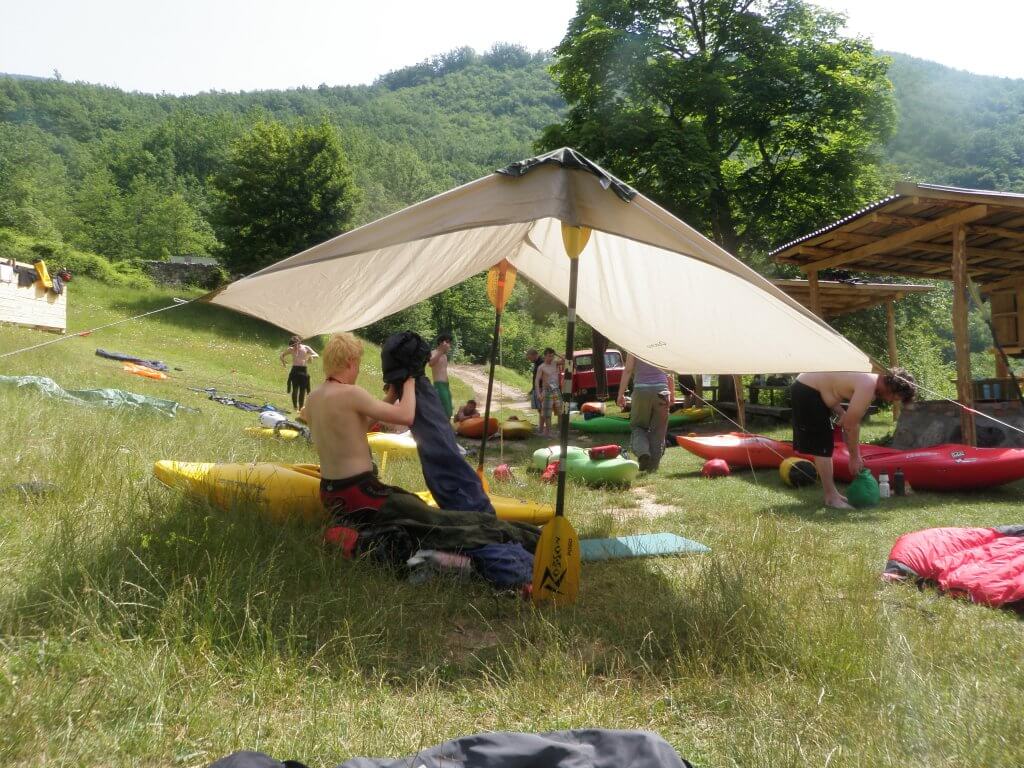 Following an early start we set us out on the unknown class 3 section. Although some of us suffered from apprehension, the high spirits in the group pulled everyone up. We were a team, we were well able for the grade, and we would do fine! The first few rapids were not particularly hard, although very fast and with big waves. The river had picked up a few tributaries and was fast and wide in places. After the first few rapids, everyone got into the swing of things and started to enjoy the big bouncy wave trains.
In Montenegro water safety is taken less seriously than crossing borders: some raft guides steer the raft in jeans and a t-shirt, and most clients wore neither helmets nor buoyancy aids. Most of them had a beer in one hand and a paddle in the other!
This is when the rafts started arriving. First two, then five, then raft after raft in one big traffic jam. After yesterday's solo adventure, these rafts felt like an intrusion but also put us at ease: if something went wrong, we would have plenty of support.
In Montenegro water safety is taken less seriously than crossing borders: some raft guides steer the raft in jeans and a t-shirt, and most clients wore neither helmets nor buoyancy aids. Most of them had a beer in one hand and a paddle in the other!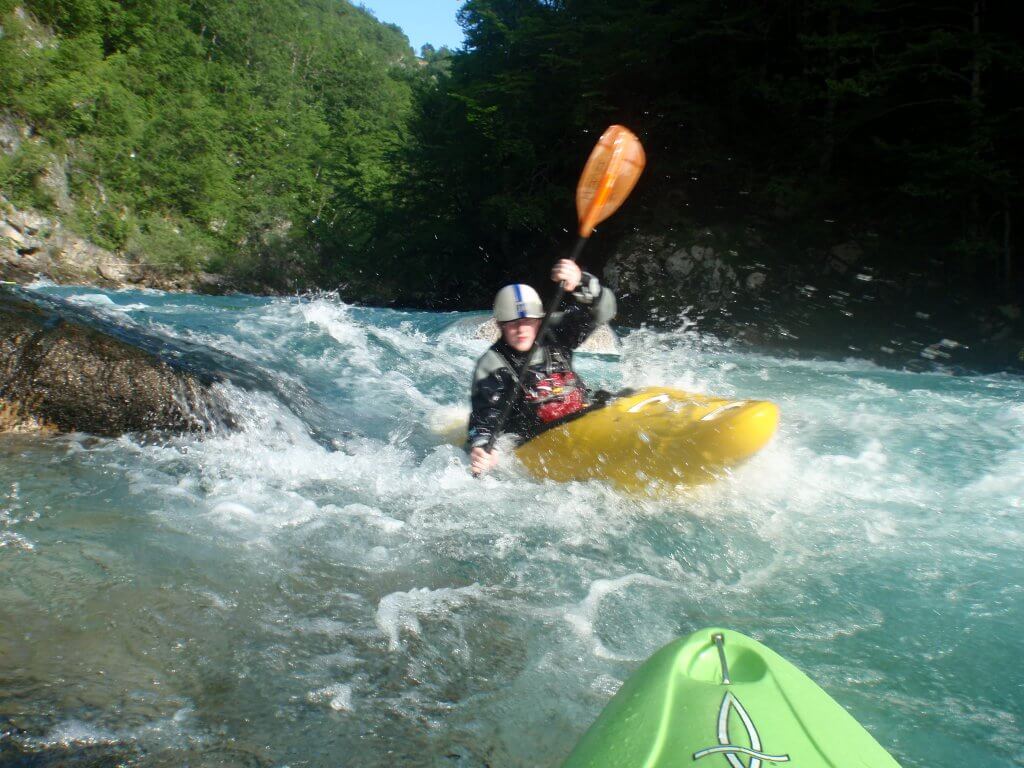 The rest of our third day was exceptionally enjoyable and well worth the paddle. This section was not in the national park and the scenery was not as stunning and pristine. It was quite busy with rafting traffic but a lot of fun for its white water.
Back at the start point, we enjoyed a feast Miro had prepared to celebrate our successful descent. The following day we would travel through Dubrovnik and Sarajevo to Trieste where the majority of the group would fly home. Sarajevo was an eye-opening experience with a significant amount of destruction from the war still visible. It was clear that the Balkans are doing well in their struggle back to life after a devastating war, and the pride of the people in their countries and the will to build is inspiring. Tourism will blossom here. We will definitely be back.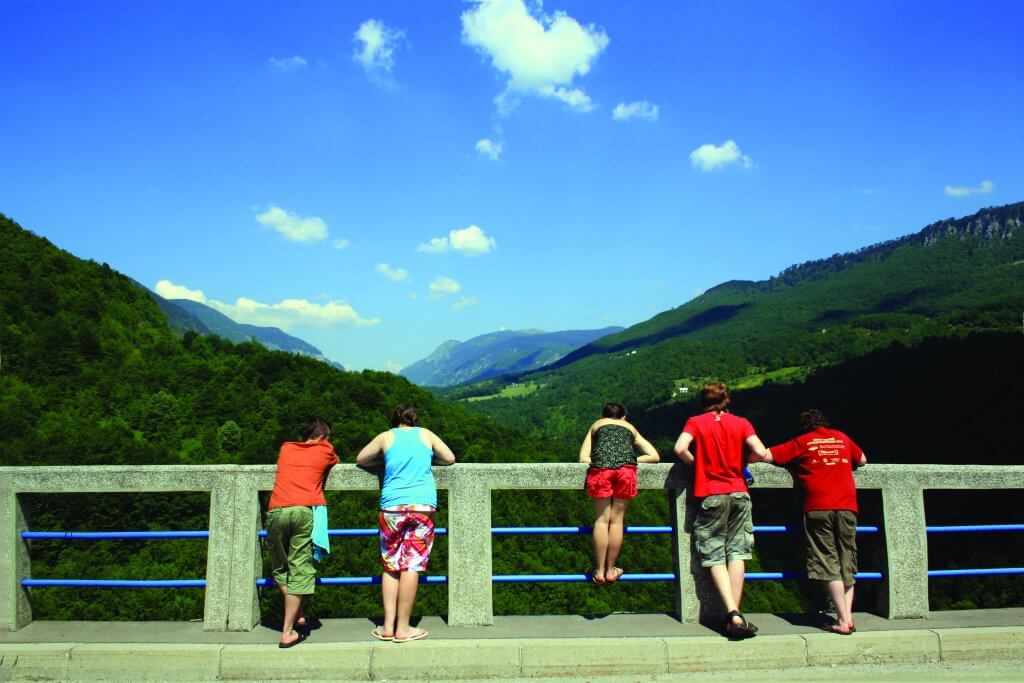 Logistics and Tips for Visiting Montenegro
Tips
Best time to visit: May-June (the water becomes easier as the summer progresses).
Always bring your passport. Everywhere! Some cash is handy too.
Don't bring too much food on the water. Take plenty of easy-access snacks.
Plan your camps and measure out distances with the GPS.
If you want to travel light, you can: there are camps all along the river for those who want a real bed.
Practice with heavy boats! They react quite differently.
There is good phone reception but it is expensive: bring phones and the number of the local raft company for emergencies.
Logistics
Aer Lingus flies to Dubrovnik. It's still a five-hour drive from here but there are car shuttles to the Tara Canyon. Organise them beforehand.
We stayed at Tara Rafting (www.mirotara.com). They're closest to the start of the multi-day section and very hospitable.
Organise a shuttle driver to deliver all your vehicles at the take out. The shuttle is a day's work by itself.
Take border crossings seriously. Be on your best behaviour and have your paperwork done (vehicle registration, green card from insurance, international drivers licence).
Find all you need at Visit Montenegro.
Words: Kim Siekerman
Photos: Padraig Mooney
Check out our Hard as Nails podcast:
Why not also check out: 

Previous Post