Pine covered hills, ancient towns, cycling greenways, a hiking path that fringes a stunning coast and delicious food … Catherine Murphy enjoys the abundant gentle adventures on offer in Spain's Girona province.
As adventures go, this one is surprisingly serene. We're flying 'inside the wind' at just 5km an hour. The only sense of movement is when a bottle of cava is opened and poured.
Floating 800m above ground in a hot air balloon or 'Globus', we're overlooking Cataluña's Garrotxa national park and an ancient volcanic landscape that most of us never knew existed.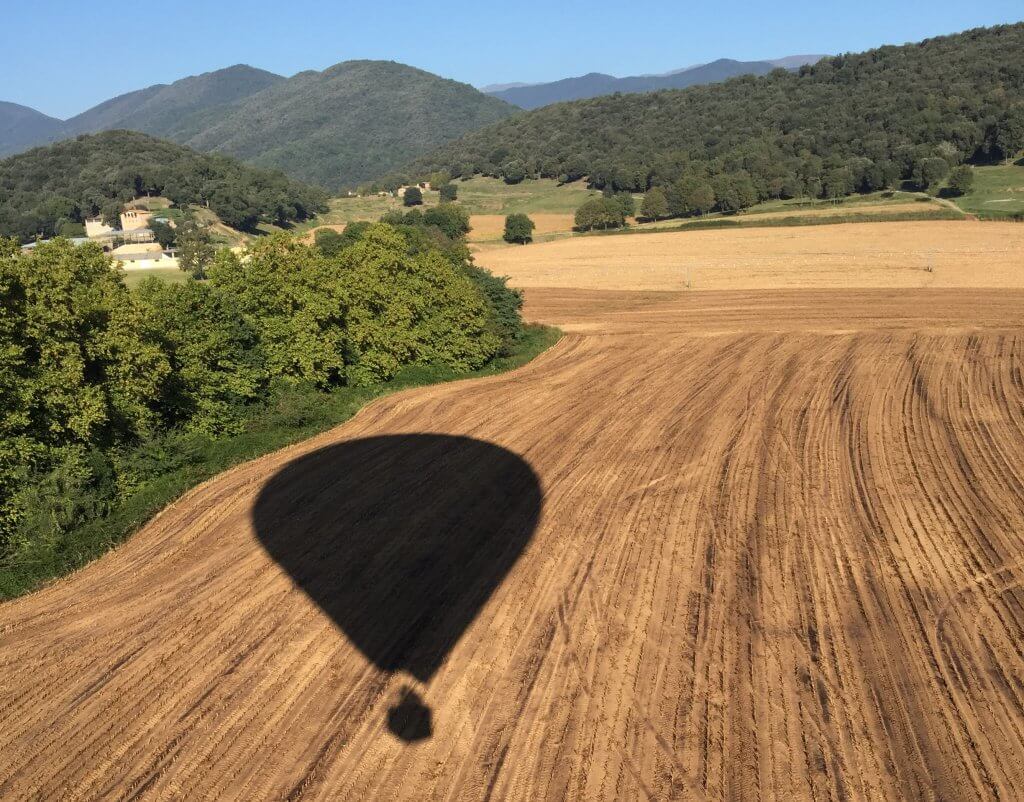 The only thing between us and the ground is a large basket but we're in safe hands. Vol de Coloms, a family-run business, operates over 200 balloon flights a year and a mid-week outing costs €160 per person. Of five balloon factories in the world, one of them is in Barcelona, which we can see in the distance.
While simultaneously monitoring wind speed, direction and ensuring a temperature of 85°C inside the balloon to maintain stability, guide Xavi tells us about the area's ancient volcanoes. While it's been 11,000 years since the last eruption, magna chambers still lie 29km beneath ground.
Later, we will learn more about this fascinating landscape as we walk through it with guide Mike Loughwood.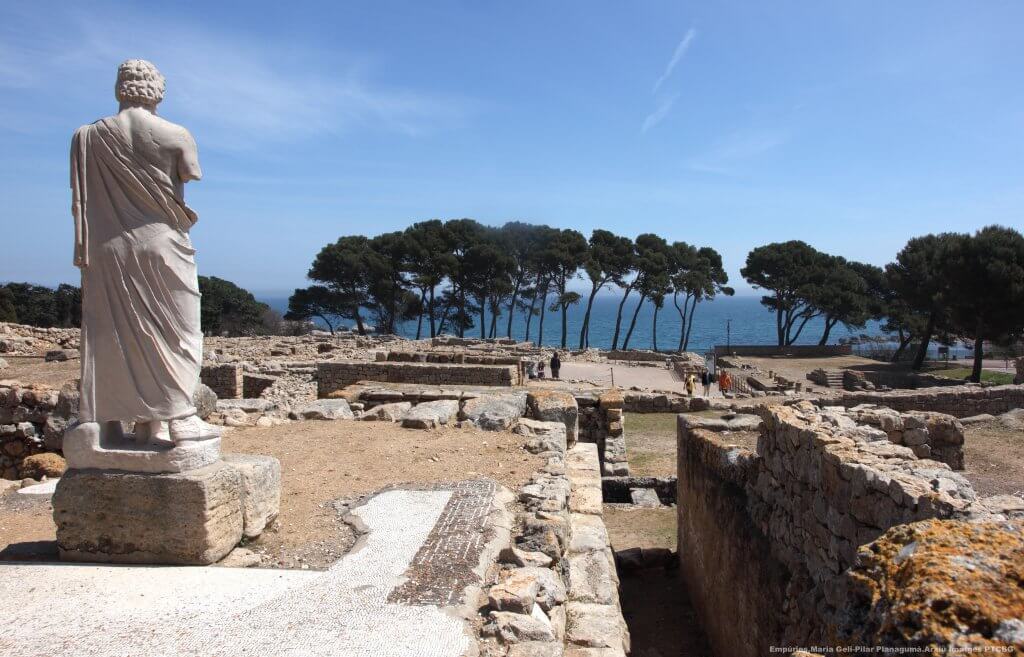 If volcanic chambers are the last thing we expect in Cataluña, the region is better known for its Romanesque art and Roman roads. Mike also guides us along a 2,000-year-old road, which was built as part of the Via Augusta leading from Rome across the Pyrenees and into southern Spain. The roads map old Roman copper, zinc and lead mines and were also used as smuggling routes right up to the era of General Franco.
We're travelling with Drew Duggan from Adventure Holidays, an Irish company that offers a wide range of adventure holidays in Europe, Asia, Africa, and Central and South America.
The holiday we're sampling is best described as soft adventure, perfect for young families or couples who want to travel in spring or autumn and combine a mix of activities, culture and history.
Drew travelled the world in the 1990s, cycling, motor-biking, diving and trekking his way around the globe. His love of adventure endured and in 2012 he left his role as Chief Operations Officer at well-known Irish tour operator Sunway Travel to set up his own adventure tourism company.
The holiday we're sampling is best described as soft adventure, perfect for young families or couples who want to travel in spring or autumn and combine a mix of activities, culture and history.
Catalonia: A hidden gem for adventure lovers
However, programmes can be customised to suit individual clients with family adventure, active gourmet, leisure cycling and more active adventure programmes available. Holidays can also be started on any day of the week.
The wild coast
Early one morning, we have to be prised from the lovely little beach resort of Tamariu to hike part of the Camino de Ronda (GR 92). Following an old smuggling route uphill through pine forests and downhill to rocky coves we marvel at the beauty of the Costa Brava, so named because of the fierce rivalry between land and sea.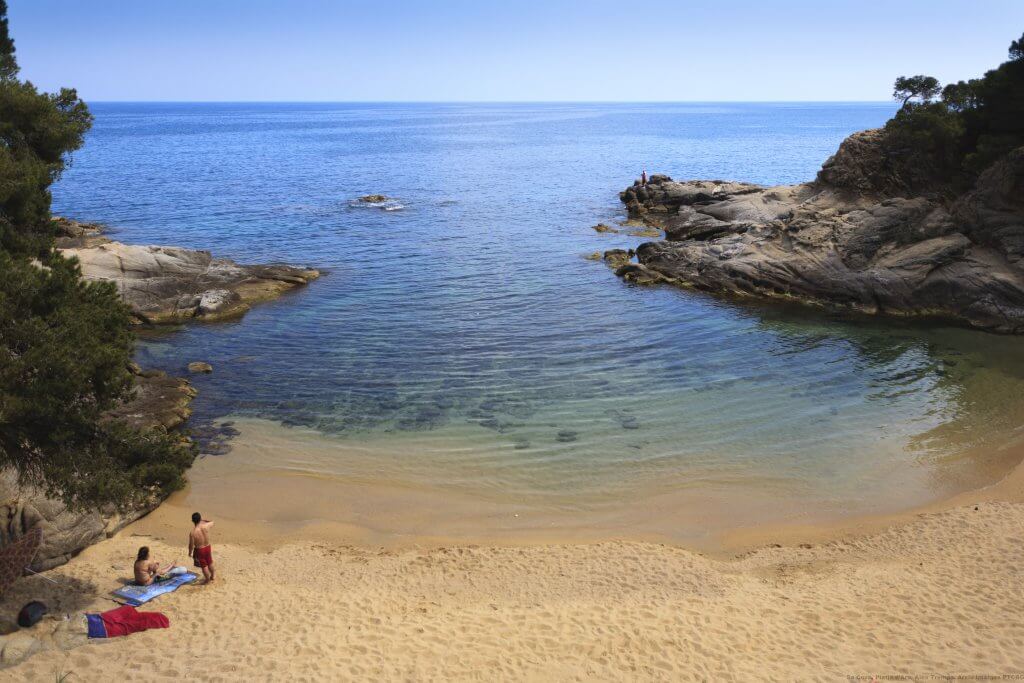 There are many varying sections of the Camino de Ronda and it would be ideal for running/walking clubs or groups looking to run in gorgeous surroundings. We stop in Begur for lunch at Can Nasi restaurant then continue on to Llafranc where more stunning seaside views await us.
One of the best aspects of an activity holiday in Cataluña is the sheer amount of culture and history around you. Despite having been subject to pirate attacks because of its proximity to the Mediterranean, the region's medieval villages have been incredibly well preserved, so well that it is still possible to see the marks left on ancient stone by chariots.
Walking quiet roads from village to village with a local guide from the company Giroguies makes for a pleasant and far from strenuous day out. We stopped at Peratallada, a village constructed entirely from local stone and unique for never having been conquered. Each village in this area has a watchtower and a distinct feature. Here, we admired old olive presses and wine presses on the street.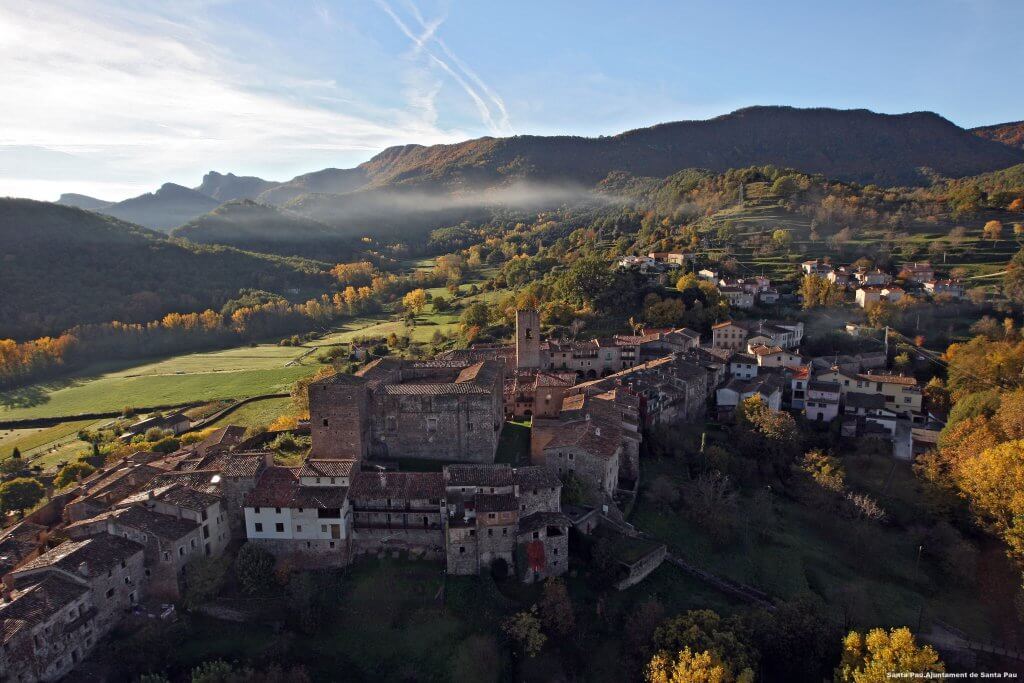 By now we are in the Emporda region, named by Greeks who travelled here many centuries ago to sample the local wines. In the 19th century, the area became poor but the wine industry is now recovering and wine-lovers will enjoy Priorat, Raimat and Penedes wines here.
As for watchtowers, this region is also unique for its 'castells', the human towers which now entertain visitors at fiestas but had their origins in military attempts to get a better view over vulnerable terrain. Along with 'ramblas', they are a feature unique to Cataluña.
7 of the World's Best Yoga and Surf Retreats 
We also stopped off in the villages of Palau Sator, famous for not having supported Franco, and Font Clara, before finishing in the walled town of Pals, home to incredible 6th-century Visigoth graves lying on crooked medieval streets.
In the evening we visited Santa Pau, a medieval village steeped in feudal history and tales of serfs rising up against the marquis. The village is also home to Cal Sastre restaurant where owner Jesus Pont treated us to cold tomato soup with tomato ice cream and a sublime creation of cannelloni with truffle, béchamel and boltifarra sausage, preceded by a Cava Balma Reserva 15 and accompanied by a Taca Negre red wine. Pont also owns the hotel Cal Sastre, a 15th-century building which was his great-grandparents home.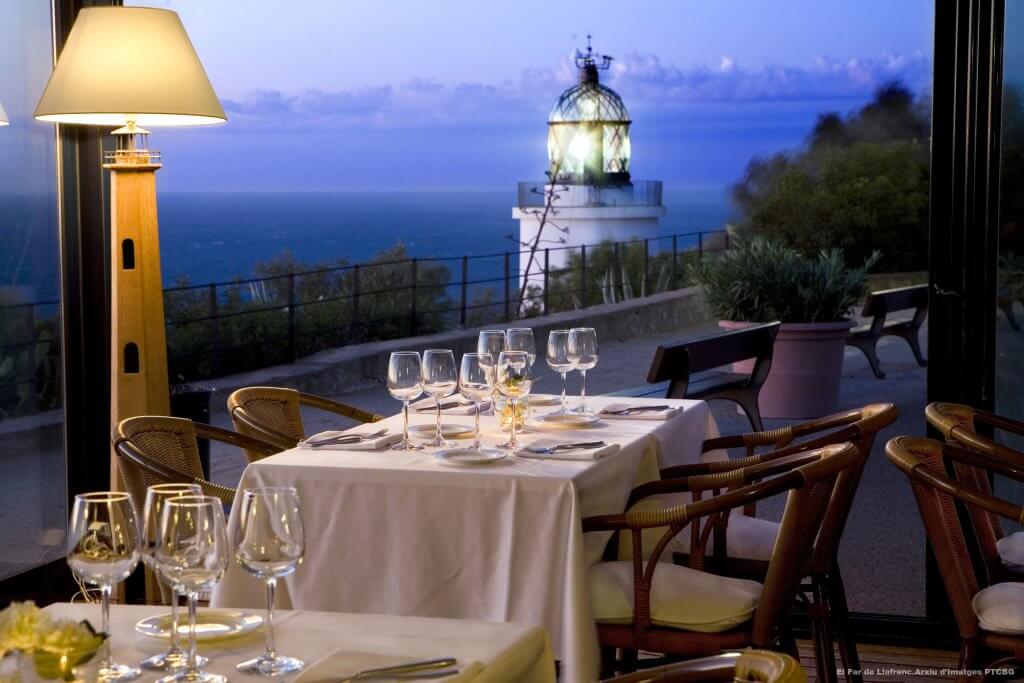 Families in search of easy activities (for children as young as five) will enjoy the Via Verde or Greenway which you can cycle all the way to Girona. Stay at the hotel Rural Can Blanc in the quiet inland village of Olot, lazing by the outdoor swimming pool after a day's activity and enjoying a traditional Catalan dinner in the nearby Restaurant Font Moixina.
We cycled a 32km stretch from Olot to Amer, thankful for long downhill stretches on a warm September day. The Via Verde is also a great option for disabled groups, with handi-bikes and adapted accommodation on offer.
Near both sea and mountains, Girona enjoys a privileged position and buzzes with cultural, jazz and theatre festivals.
Whether you choose to cycle, hike or run along the Costa Brava, all roads lead to Girona, home to 100,000 people and not surprisingly, given the region's Roman history, something of an open-air museum. It's no coincidence that Game of Thrones and the movie Perfume were both filmed here.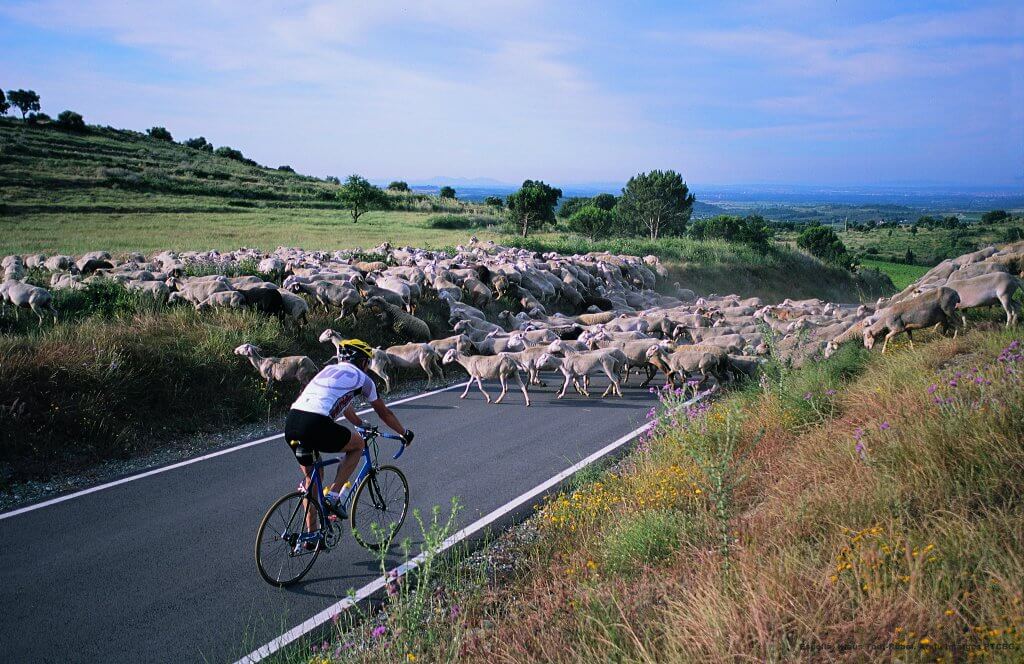 Cross the Onyar river bridge (built by the Eiffel Tower company before it had built the Eiffel Tower) and in between narrow shopping streets, seek out the town's Jewish quarter (one of the best preserved in Europe) and museum detailing the lives of Jewish people here until they were expelled in 1492.
Near both sea and mountains, Girona enjoys a privileged position and buzzes with cultural, jazz and theatre festivals. If you have time, make the 10-minute journey to Figueres, home to the Salvador Dali museum or simply stop for lunch in the Bistrot restaurant in the centre of Girona for great food and old-world atmosphere, soaking in the last moments of your Cataluña adventure before flying home from nearby Girona airport.
Adventures in Catalan food
Amongst other delicacies, don't miss 'bomba' rice from the village of Pals, 'fesols' (white beans), 'garoines' (sea urchins), boltifarra (Catalan sausage), trompettes de la mort (mushrooms), 'pan tomaca' (bread with tomato), trinxat (a Catalan version of bubble and squeak), 'crema Catalan' (a sweet custard-style dessert with caramelised sugar topping) and 'carquinyoli' biscuits, usually eaten at teatime.
Check out our Hard as Nails podcast:
Like this? You should check these out: