Brought to you by: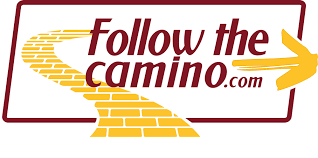 Racing across an entire ocean without any aid or company is a daunting challenge that only the toughest athletes wish to take on. Pushing through mechanical failures, horrendous sea conditions, and mental and physical fatigue, Kiko Matthews persevered and became the fastest woman to ever cross the Atlantic as a solo rower.
On 22 March 2018, Matthews rowed into Barbados after successfully rowing 4819 km from Gran Canaria to Port St. Charles in 49 days, 7 hours and 15 minutes. The British long-distance rower took on this incredible feat in order to raise money for King's College Hospital Charity at the very same hospital that saved her life back in 2009.
When Matthews was 28 years old, she began to suffer from memory loss, deterioration of muscles, osteoporosis, diabetes, psychosis and insomnia. She was soon diagnosed with Cushing's disease — a rare, life-threatening condition that causes tumours on the pituitary gland. After two intensive brain surgeries, Matthews was tumour-free and back training within a month. This life-threatening illness made Matthews rethink her life and how she wanted to spend it, but, first, she wanted to give back to the hospital that changed her life.
"I don't really care about the whole 'look at me I can do this amazing stuff,' says Matthews. "One of the reasons that I did what I did was to … give money back to Kings, [and] to show people that you could do anything … this isn't about me, this is about the rest of the world and making a change and making an impact."
Enduring tumours and brain surgeries only strengthened Matthews' resolve to push her body and mind to the limits. So far, Matthews has raised over £100,000 for Kings College Hospital.
Listen to her entire story on our Hard as Nails podcast, and prepare to be blown away!
Like this? Check out these other articles: