Brought to you by: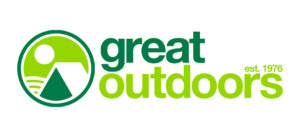 As a record-breaking adventurer, Dave Cornthwaite, is best known for Expedition1000, an ongoing mission to take on twenty-five different non-motorised journeys, each over 1000 miles in distance. He's completed fourteen, so far.
In 2012 he founded SayYesMore, a life-fulfilling movement that helps nudge people towards finding out what they're truly capable of. And in 2015 SayYesMore sprouted the YesTribe, an outdoors-loving community of doers with thousands of members globally.
Dave travels, speaks, writes, presents and films for a living. His ever-evolving story-based keynote speech is a motivating and inspirational kick up the backside for anyone who ever wondered whether they were capable of doing more.
He has a passion for the endless serendipitous moments and meetings that occur on slow-moving journeys, and a love for discovering weird, wonderful and unique places to sleep and work resulted in a blog called Epic Sleeps.
When not travelling, he lives on a boat in London with his fiancé, Emma.
Like this? You should check these out: