Badass, bold and downright ballsy! We put the call out in the last issue of Outsider for you, our readers, to let us know about the most amazing boys and girls from the Irish outdoor and adventure scene in 2018! And you didn't let us down.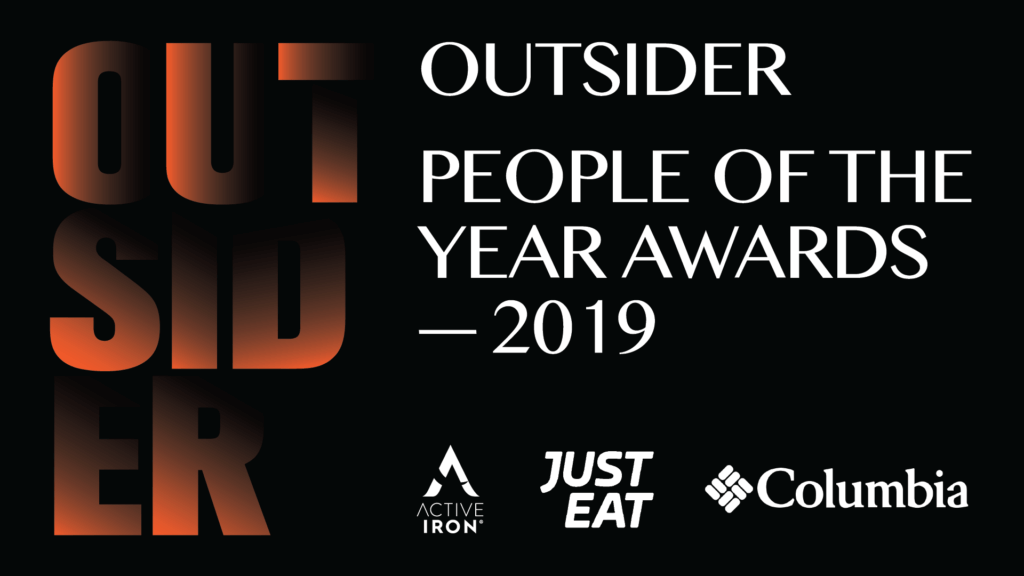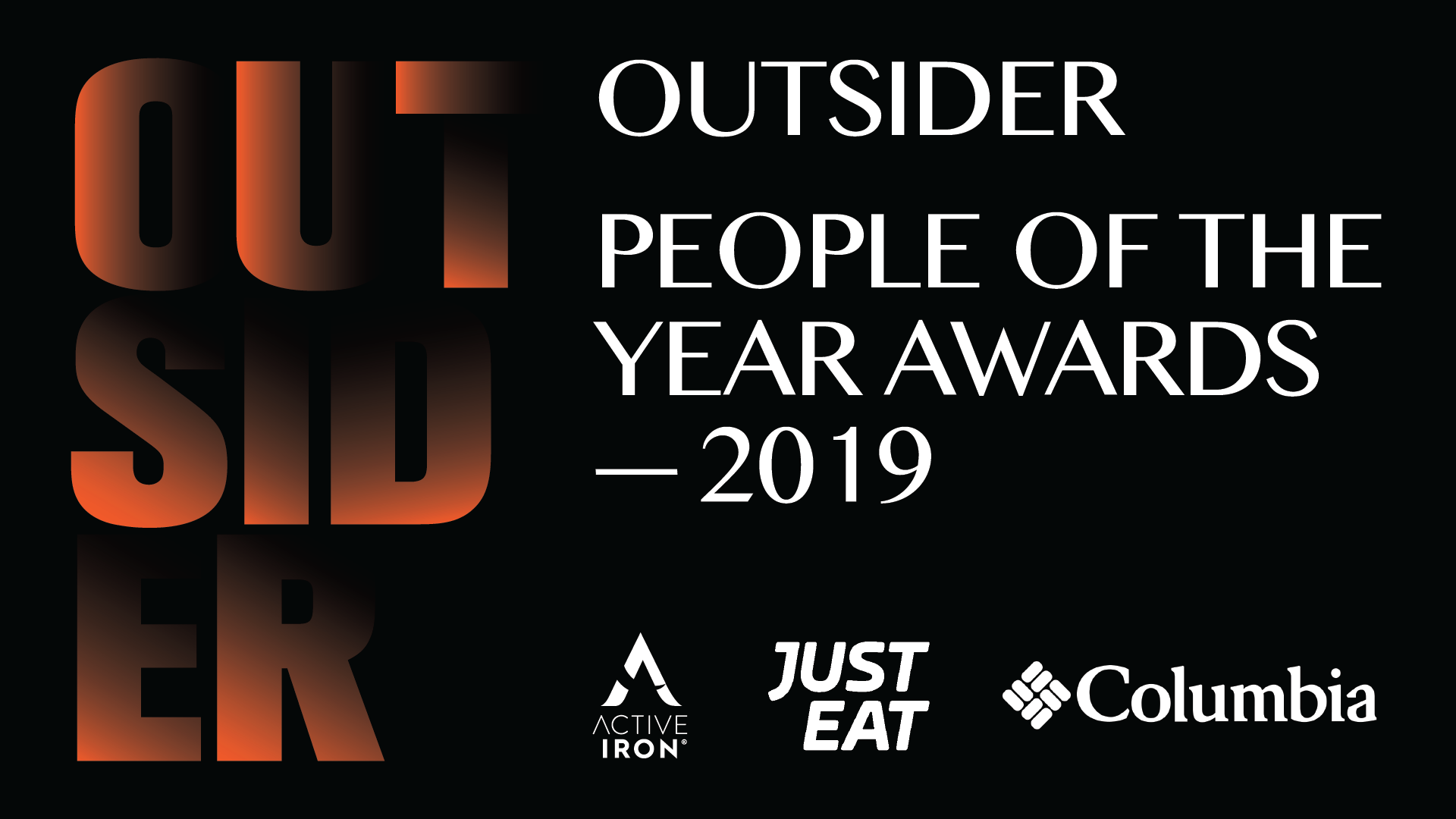 We were bowled over by both the quality and quantity of the stories you sent us. So sit down, make yourself comfortable and read the spine-tingling and inspirational stories of these extraordinary kids who are now officially on the long list of nominees for the #OutsiderAwards.
If you're a nominee, consider yourself cordially invited to our sixth annual awards ceremony on the evening of Wednesday 30 January 2019 in the Sugar Club, Dublin. We are thrilled skinny to announce that our fab title sponsors Just Eat, Columbia Sportswear and Active Iron are on board to help us celebrate all that is great and good about the Irish adventure scene, so it's guaranteed to be a good party. You can buy tickets here.
On the night, and with the help of a panel of expert judges, we will announce the overall winners of the #outsiderawards in the following categories:
Public Vote Categories:
Just Eat Fit Food Award
Audience Choice Award − brought to you by Tullamore DEW
Best Outdoor Adventure Event – brought to you by Failte Ireland
Best Outdoor Escape/Provider
Best Outdoor Adventure Film
Best Outdoor Adventure Photo  
You can scroll to the bottom of the article to cast your votes!
The following eight legends are our nominees for the Outsider Youth Award which is brought to you by Fulfil Nutrition.
1. Oisin O'Callaghan, mountain biker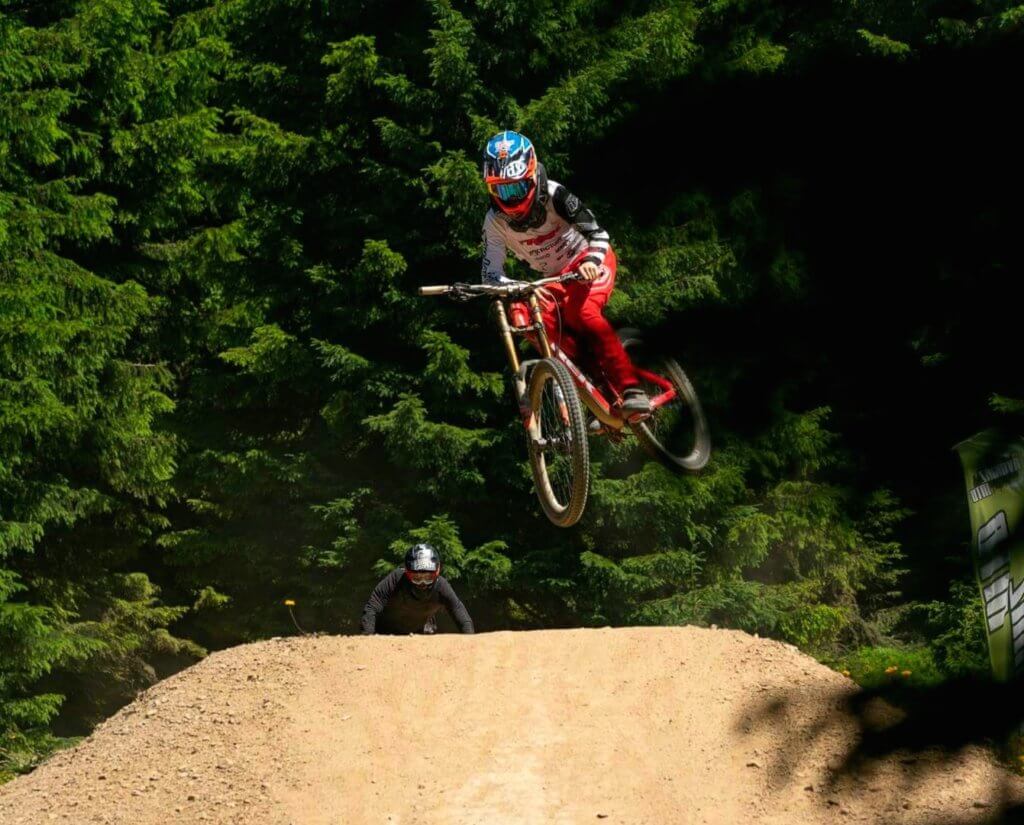 If all goes to plan, you're looking at a serious contender on the world mountain biking stage. Oisin O'Callaghan, a 15-year-old from Ardpatrick in Co Limerick, is proving quite the force to be reckoned with on and he has his sights aimed high.
I want to be World Champion someday.
2018 has been the best year yet for the young rider.
"Our main goal for 2018 was to get fastest overall first year youth in the UK and sixth overall. Apart from the race season, the off-the-race circuit was just as enjoyable. I met so many cool people on the European circuit and was riding bikes absolutely flat out in the Alps," recounts Oisin.
"The highlight would have to be coming second in Crankworx Les Gets. I was beaten by 0.9 of a second in the u17's. It showed me that I have the pace, as I was the youngest competitor there against some of the fastest riders in the world."
Oisin loves every aspect of downhill mountain biking. "It's the thrill of the speed plus the nervousness of something new and problem-solving that makes it interesting and fun.  I love everything about it – travelling, the laughs and meeting so many cool people."
For his Dad, Chris O'Callaghan, a legend himself on the Irish mountain biking scene, the benefits are much more far-reaching for his son. "He has learned how to behave and has seen how you can get a lot further with a smile and by being pleasant," says Chris.
"He is learning how to deal with the rollercoaster of life, which consists of ups and downs, and is learning that things don't always work out no matter how hard you try. Throw in the vital element of fun into something as intense as racing bikes and it replicates how the work-life balance should work. That no matter what, it is vital you have fun times. This is something that nowadays is missing from so many adult's lives. I think it is really important to show our kids the importance of balance." says Chris.
2. Gearoid McDaid, surfer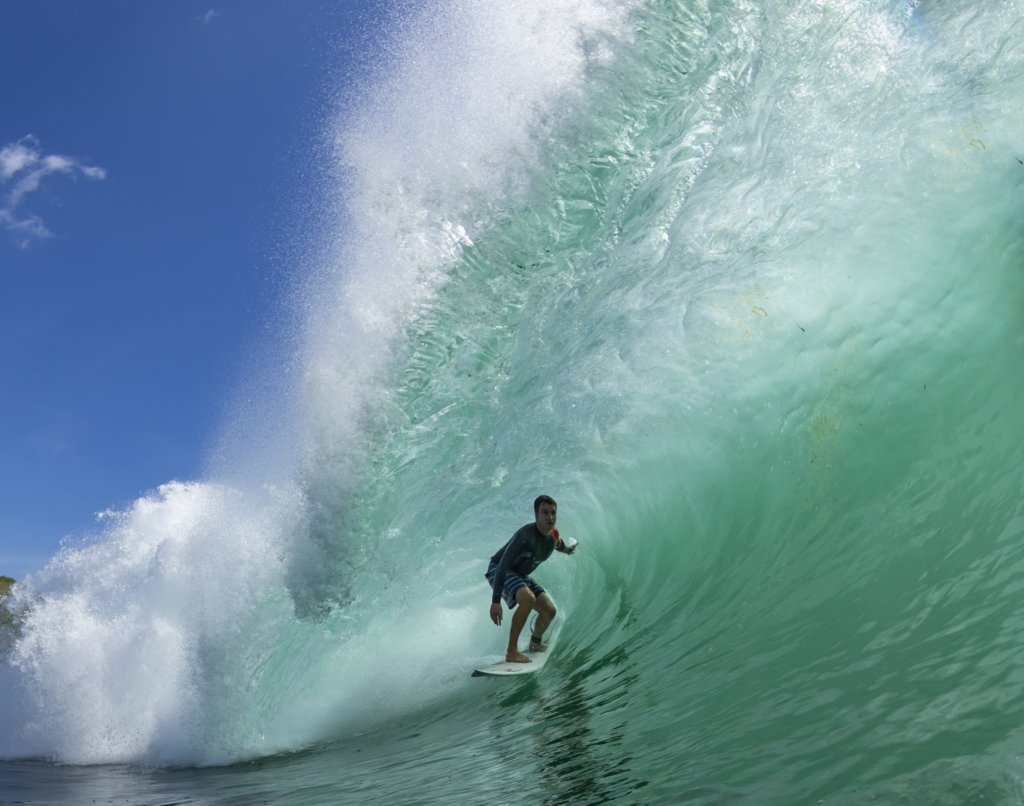 The surfing talent coming out of Ireland right now is insane. There are the tremors of a movement resonating out of the west coast. Insane photos and edits reach us weekly of some lad cruising in a barrel or getting wiped out on big slabs of water like Aileens or Rileys.
Standing amongst the weather-worn pack of chargers is the unassuming 20-year old Gearoid McDaid from Sligo. Gearoid looks quite at home in the big waves of Ireland, but where he really thrives is performance surfing. The professional surfer has had a great year.
"2018 was so epic for me. I travelled more than I ever have and saw some of the coolest places ever. I went to the likes of the Caribbean and Chile, places I thought I'd never get to go to.
"I also had a lot of fun at home during the winter while I was filming for a video called 'Misery Loves Company' where me and my filmer, Clem McInerney, travelled all over Ireland and Europe trying to score the best waves we could.
"A particular highlight would have to be coming third place in the first WQS [Men's Qualifying Series World Surf League] contest of the year in Tenerife. It was a super hard competition so I was delighted to get a result like that."
Fear is something that Gearoid comes face to face with on a daily basis, but he is learning to embrace it.
I'm always scared. I've paddled out on some big days and not caught a wave because I was scared, but I'm really trying to put that fear into the back of my head and push through it.
"I think if I can do that it will lead on to bigger and better things for me in the next few years."
Many kids dream of growing up to one day become a pro surfer but Gearoid is pretty realistic about it all."It's not super glamorous. There's a lot of travelling, sleeping in my car and stuff like that. But it's definitely the best job I could ever ask for. It's worth all the hard work we put in to get waves!"
3. Ben Walsh, cyclist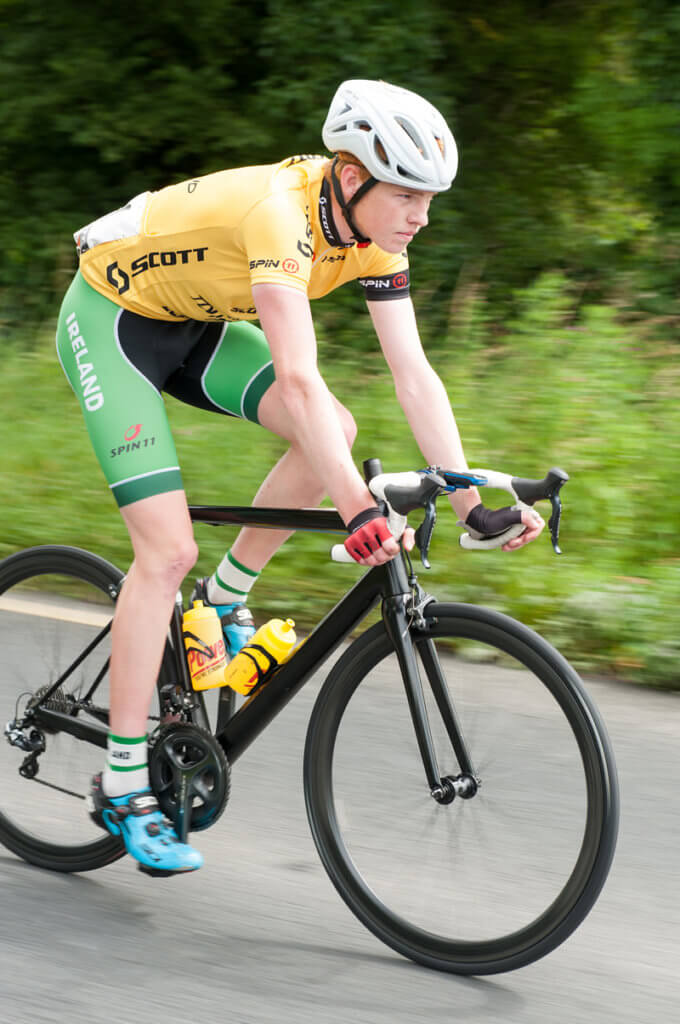 Nineteen-year-old Ben Walsh has been on our radar for a while now. In 2017, he won the Junior Tour of Ireland and this year, his Leaving Cert year, the Mayo cyclist turned pro. He signed with the UCI Continental squad Vitus Pro Cycling.
Although Ben was disappointed with his first year in the big leagues, we were definitely not! "2018 wasn't my best season by a long shot, but it was a very good learning curve. I had just come out of the junior ranks and my best season to date. Then I was thrown in at the deep end, getting to race against the biggest teams in the world at the tour of Yorkshire whilst also doing my Leaving Certificate.
"So, at some points it was pretty stressful, but I suppose I just had to juggle the two and find that balance really.I couldn't put the amount of hours I would have liked into cycling this year, but I did what I could."
The highlight of his year was riding the Tour De Yorkshire.
The crowds just made the race! They were absolutely massive, and just the fact that, at 18, I was riding alongside the guys I look up to in this sport, like Greg Van Avermaet, the Olympic Champion. It was pretty surreal!
The year ahead is an exciting one for Ben. Finishing school, he will be going full time and we can't wait to see what's ahead for him. If he was able to fit in 20 hours of training a week while studying for his exams, then there's nothing stopping him from realising his dreams.
"My short-term goals are mainly based around my National Road and Time Trial Championships and getting picked for European and World Championships in 2019. My long-term goal is to try to make a career out of cycling and hopefully be a part of a world-tour team."
4. Orlaith Kelly, mountaineer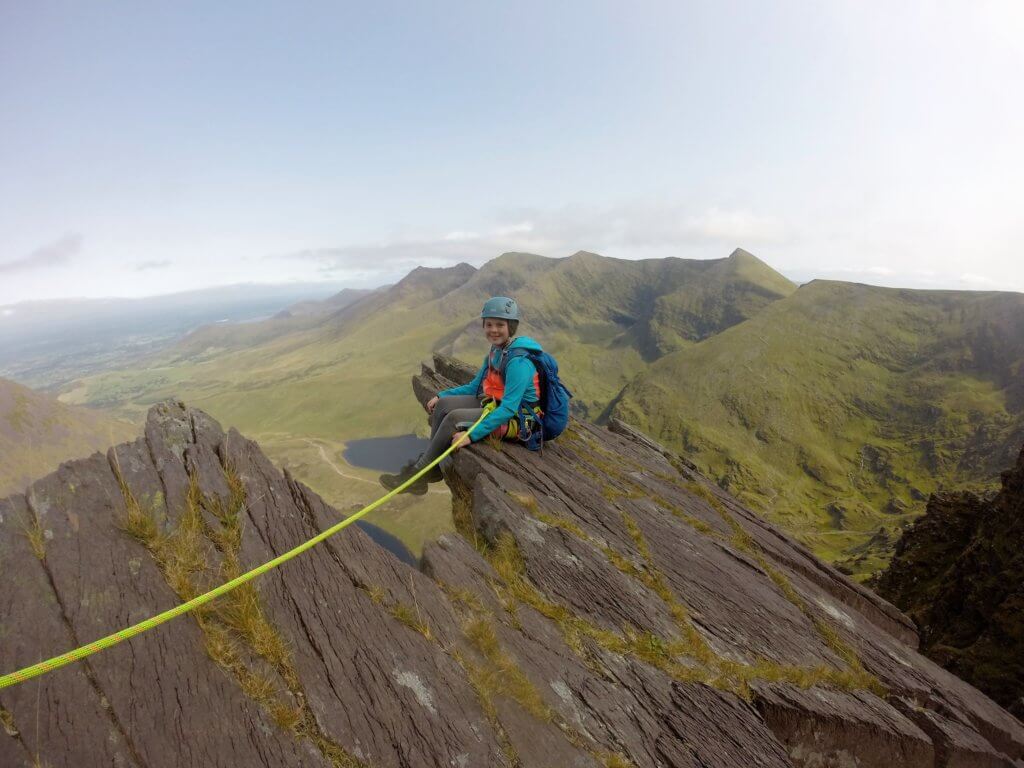 Orlaith Kelly from Kerry is only 10 years old, and she already has a more impressive mountaineering resume than most adults. This year alone, she has scaled Lugnaquilla, Co Wicklow; Slieve Donard, Co Down (both on the same day); and Ireland's highest peak, Carrauntoohil (which she has done eight times in total). Her parents are Catherine and Piaras Kelly of Kerry Climbing, so the apple didn't fall too far from the tree.
Orlaith celebrated her 10th birthday in August by doing the Coomloughra Horseshoe Loop, which encompasses Ireland's three highest mountains in the one day. Orlaith has even climbed the well-known Howling Ridge route up Carrauntoohil.
Speaking about Howling Ridge, she says, "It was easier than I had thought it would be. I thought it would be a straight up rock climb, but it was more of a scramble with some bits of rock climbing, which was cool. There was one scary bit where I did not have enough slack on the rope, so I had to climb straight up, which was a bit off route. It was very hard because my legs are smaller than Dad's, so he might have found it easier than me, but I did it anyway. Other than that small section, it was great fun."
Orlaith loves the challenge and excitement of the mountains. "When I help my Dad guiding, it's great fun because I get to meet lots of new people and I like that."
Another good thing is my Mom always asks what I'd like for dinner that evening. I get to order whatever I want after climbing a mountain!
The 10-year-old has some big plans for the year ahead. "I'd like to go to Scotland and Wales and hopefully even the Alps in the next two years. I'd also like to do another route on the north face of Carrauntoohil called Primroses, and some winter routes like Curve Gully would be epic. I'd love to get up really early and climb Carrauntoohil for the sunrise which would be special."
5. Dillon Lynch, hill walker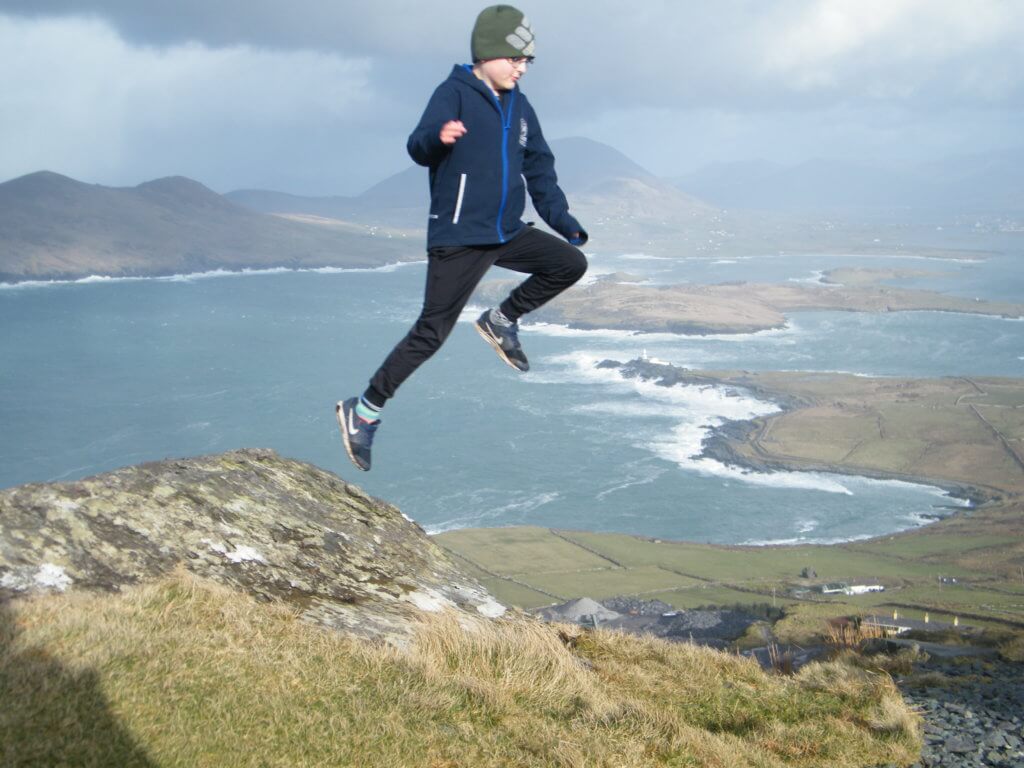 Unless you're featured within these pages, we're willing to bet that, even at just 11 years old, Dillon Lynch has spent more time in the mountains this year than you. Dillon, who hails from Mitchelstown, Co Cork, undertook the 10,000m Challenge (one of High Point Ireland's Challenges) for the second time in 2018. The aim was to climb 10,000m in the Irish hills. He is doing so to raise funds for Barretstown.
"We kicked off this year's challenge with Geokaun on Valentia Island in February and encountered four seasons in one day."
Since then, we have done 51 unique peaks and almost 60 overall.
And Dillon has already smashed through the 10,000m mark. "We reached 10,000m on 14 June on the summit of Galtymore. We hope to have 30,000m done by the end of the year, if not more," he says.
Within this challenge, they are also undertaking the High Point Ireland Challenge. "We just call it the 25 Peak Challenge. It involves visiting 25 of Ireland's major geographical high points during 2018. My Dad, Auntie Josephine and Uncle Johnny are taking the challenge as well, so we all do the walks together."
Dillon has climbed the vast majority of Ireland's peaks, but his favourite is the one closest to home. "My favourite this year has definitely been Galtymore. I have already visited it four times in 2018. The first time was with The Caitríona Lucas Challenge 2018 gang. The second was with Sanmina (where Dad works). I got to lead that one! For the third, it was just Dad and me. We went up especially for the sunset; it was definitely worth it. Our most recent time was with some of Dad's friends. I really enjoy this mountain because of its amazing lakes. It's pretty safe if you're careful and you can get the greatest views in the world there. Sometimes, you can even see Carrauntoohil from the peak!
Dillon's reason for taking on these challenges is simple. "I enjoy the fact that I get to walk with Dad, meet fellow hill walkers, go to new places, eat outdoor sandwiches and get plenty of fresh air."
6. Molly Marshall, triathlete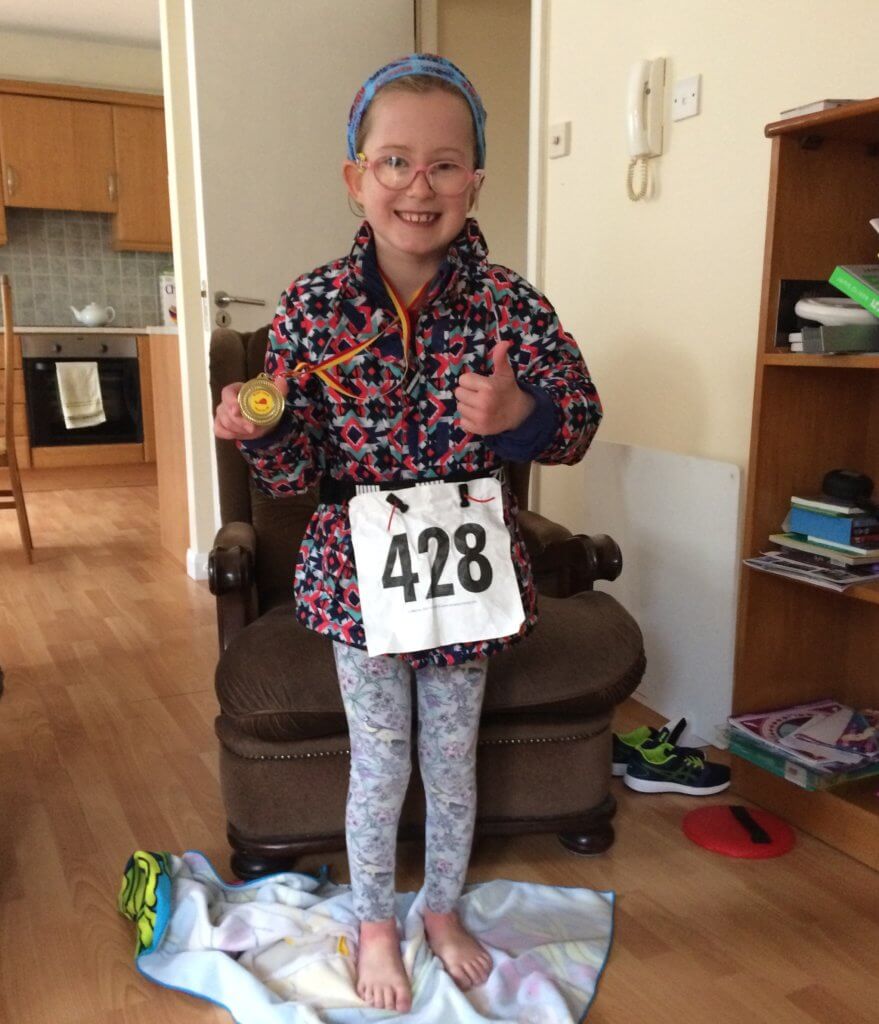 This little legend is going to steal your heart. This summer nine-year-old Molly Marshall from Passage West, Co Cork, completed her first triathlon, despite the challenges she faces with cerebral palsy.
Molly's parents Cornelius and Maire are triathletes themselves and so it seems that Molly was destined for this sport since before she was born. In fact, it was while at the Blacksod triathlon in Co Mayo that her Mum Maire went into labour prematurely with her. And it was while the couple was competing at the Moby Dick that they heard about the kids' event. "We mentioned it to her and she was determined to do it," says Cornelius.
We gave South Coast Triathlon Club a heads up that Molly was doing it. The club totally got behind her. To have a bunch of people that you have no connection with getting behind your kid, it was just mind-blowing.
Cornelius recounts, "Maire and an assistant brought Molly down to the start of the water. Her Granddad helped her get on the trike. Molly can walk on flat ground but she wouldn't be able to step up a step unaided or walk on rough ground. But she flew the run. It's really a dream come true to see her achieving something like this. A couple of years ago, it would have been beyond our wildest dreams. The finish line felt like winning the Olympics!"
Molly describes the finish line perfectly, in a way that only a child can.
"They were like, 'Here comes Molly Marshall' and they took a photo of me. I was so happy and then I got my medal and I got interviewed. They asked me 'Was the water cold!' But actually, it was warm in the water. I did not want to get out!"
Molly is already determined to return next year. "I'm going to go back and do it again with my little sister. I was really happy doing it. I got a stitch twice but I ran through it. My Dad runs through stitches loads. We could train together, me for my triathlon and him for his Ironman!"
7. Cián Daneshmandi, climber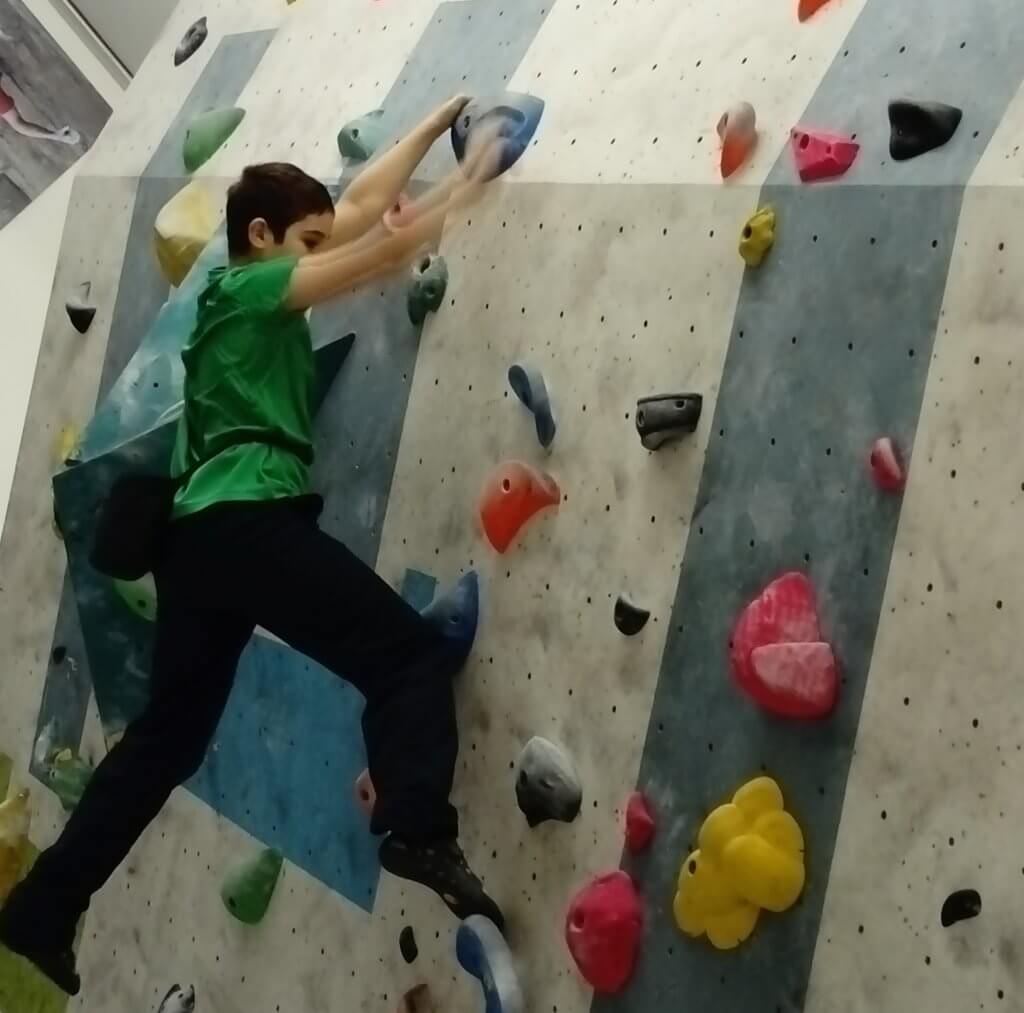 Dubliner Cián Daneshmandi (11) started climbing one year ago and already he is a promising talent. He is already in NICAS (National Indoor Climbing Award Scheme) level four and attends four classes at weekends. In the past nine months alone, Cián has also undergone more than 180 hours of classes, as well as three full-week summer camps.
His dad, Pirooz, who is originally from Iran, says he is hooked, "The more he climbs, the stronger, fitter and better he gets, which makes it more enjoyable as well as more challenging."
Cián says he loves it because, "It is challenging. The challenge of grabbing the next hold, climbing higher than the last time and solving the puzzle of each different route."
He climbs in Awesome Walls, Dublin. Pirooz reckons the climbing wall "is an influencing factor in the frequency of his attendance. I would say, it is the best centre for lead climbing in the Republic of Ireland. The instructors are remarkable and it has a great, family-friendly atmosphere. At a recent competition, we met Ricky Bell, one of the best Irish climbers, who was very encouraging."
Cián has yet to venture outdoors on his climbing adventures, but that is the plan in the not too distant future. Pirooz says, "I wanted him to get more competent before tackling natural rocks. We will probably hit the outdoor rocks next summer."
From a parent's perspective, the benefits of taking up a sport like climbing are obvious. "The first time I saw a friend of mine climb, I thought it was a great sport. Not only does it get you physically fit, it is also great mentally. It is good for your self-confidence because you have to trust in your own ability. It teaches problem-solving skills as well as communications skills with your partner who is literally holding your life in his/her hands," says Pirooz.
If Cián Daneshmandi keeps up this rate of training, we have no doubt that we'll be hearing his name a lot more in the climbing community in the future.
8. Joshua Davison, hiker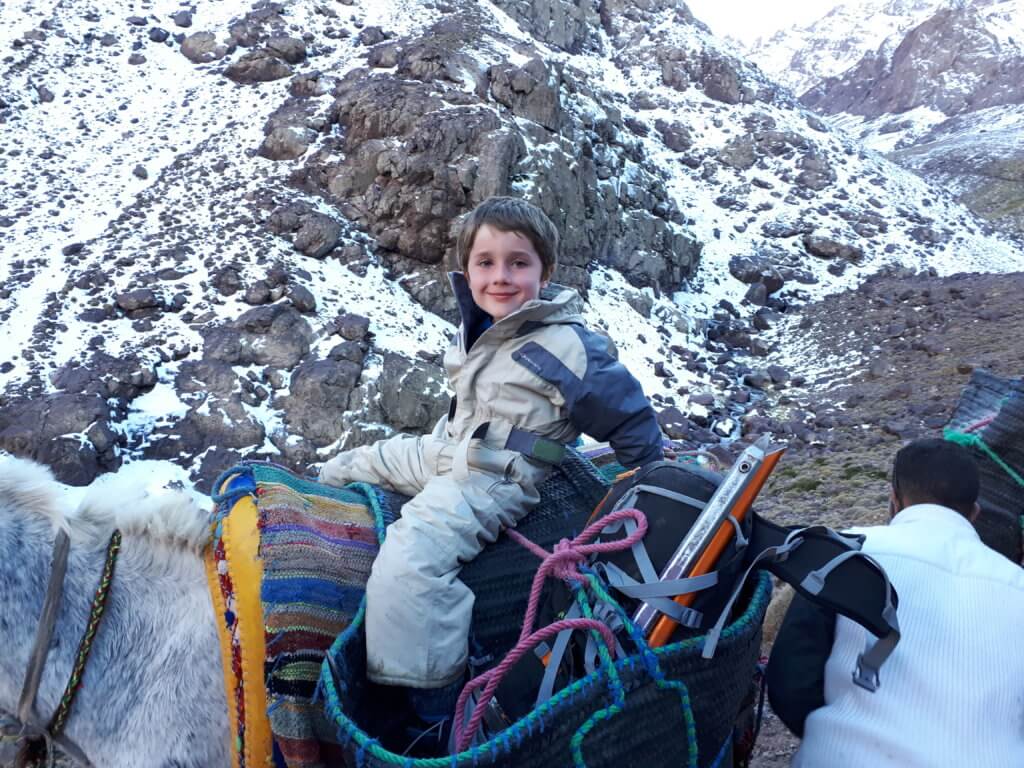 At the tender age of just 6 – yes 6! – Joshua Davison recently became the youngest person ever to climb North Africa's highest peak, Mount Toubkal. Hailing from Killarney in Co Kerry, Joshua scaled the 4,167m peak over the course of two days with his mum Lyndsey.
It was a tough trek and to reach the summit the pair had to battle through snow- and ice-covered slopes, and 40-degree gradients in places. However, it seems it didn't take a puff out of Joshua. Mum Lyndsey recounts, "I had read that kids take longer to acclimatise to altitude but Joshua was very comfortable up there. There was deep snow and quite a scramble when we got to the top, which was covered in ice, but he took it in his stride. And he was a real natural on the descent."
Speaking about the epic achievement, Joshua says, "I loved the snow on the mountain and the nature too."
I had to wear crampons which was really exciting. I really liked coming down the mountain. I was going really fast so I kept having to wait for my mum.
"My best friend thought I was very impressed when I got back to school. The school are having a special assembly for me and they all said well done to me."
Joshua first developed an interest in mountaineering when the family spent time in Nepal last summer. His family are avid climbers and spend a lot of time in the MacGillycuddy Reeks near their home. Earlier this year, Joshua became the youngest person ever to climb Carrauntoohil, Ireland's highest mountain. And he is showing no sign of slowing down any time soon. Joshua has now set his sights on Mount Kilimanjaro in Tanzania next year. At 5,895m above sea level, it is Africa's highest mountain and the tallest free-standing mountain in the world. He also wants to become the youngest person to summit Everest (the current record holder is 13) and the first Irish person to summit Annapurna.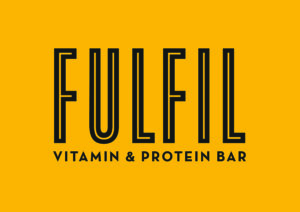 Fulfil is the healthier snack that tastes unreal, is packed full of protein, is low in sugar and has 100% RDA of 9 Vitamins. 'Bars with Benefits'. 
Check out the nominees for the other categories in the Outsider Awards :
Public Vote Categories:
Just Eat Fit Food Award 
Audience Choice Award − brought to you by Tullamore DEW
Best Outdoor Adventure Event – brought to you by Failte Ireland
Best Outdoor Escape/Provider 
Best Outdoor Adventure Film 
Best Outdoor Adventure Photo
Vote for your favourites by filling out the survey below