Badass, bold and downright ballsy! We put the call out in the last issue of Outsider for you, our readers, to let us know about the most amazing people from the Irish outdoor and adventure scene in 2018! And you didn't let us down. Here we look at the amazing individuals that go way beyond their call of duty in order to ensure that Ireland's outdoor scene is thriving. Our Most Devoted to the Outdoor Scene (Professional) is supported by Signiatec.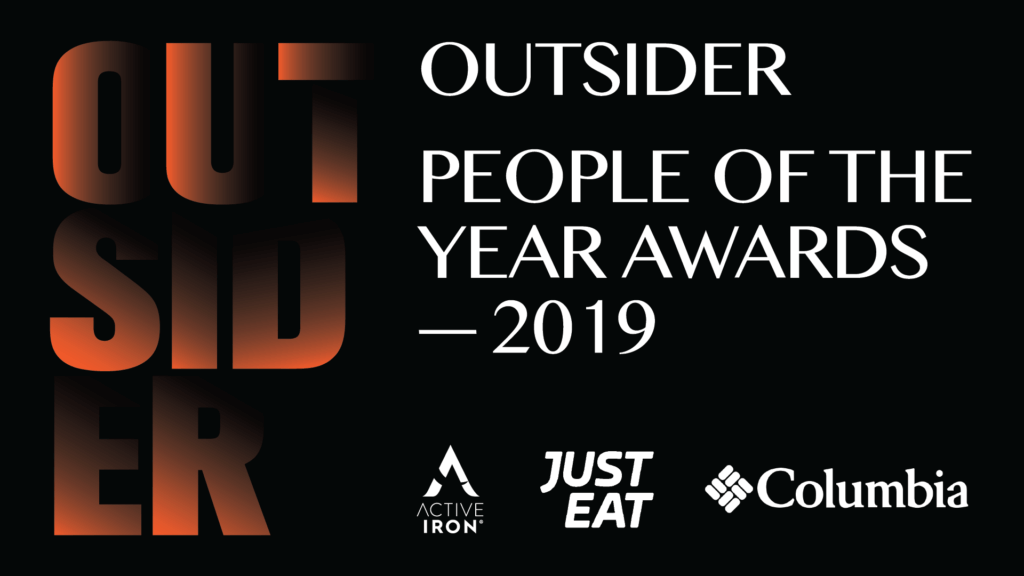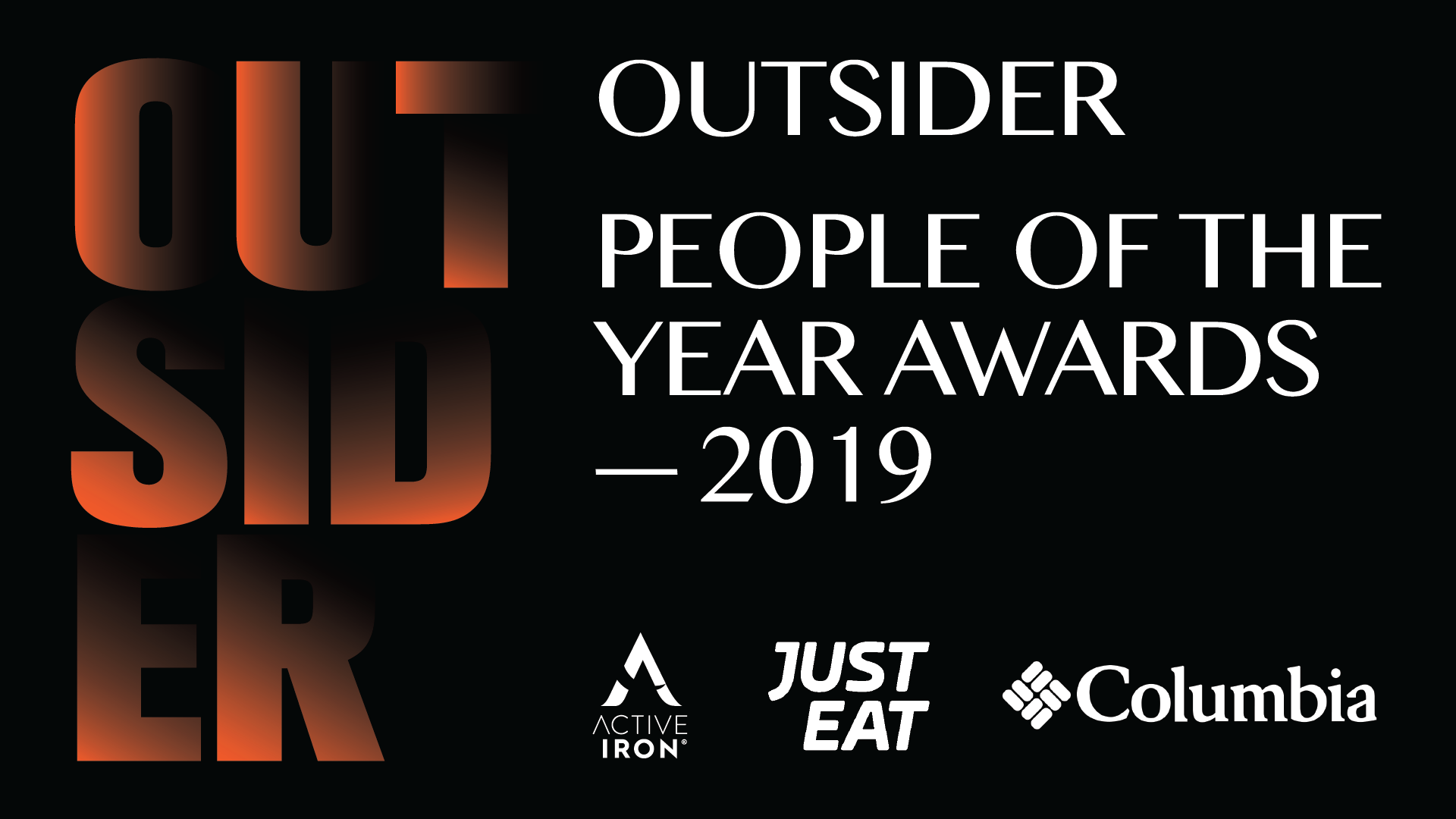 We were bowled over by both the quality and quantity of the stories you sent us. So sit down, make yourself comfortable and read the spine-tingling and inspirational stories of these extraordinary people who are now officially on the long list of nominees for the #OutsiderAwards. And we cannot wait to announce our winners at the Outsider People of the Year Awards on 30 January at the Sugar Club, Dublin. It is always a great night out! You can purchase tickets for the awards here.
Public Vote Categories:
Just Eat Fit Food Award
Audience Choice Award − brought to you by Tullamore DEW
Best Outdoor Adventure Event – brought to you by Failte Ireland
Best Outdoor Escape/Provider
Best Outdoor Adventure Film
Best Outdoor Adventure Photo
You can vote for the categories above by scrolling to the bottom of the article.
The following legends are our nominees for the Most Devoted Person to the Outdoor Scene (professional).
1. Susan Steele, protector of Irish fisheries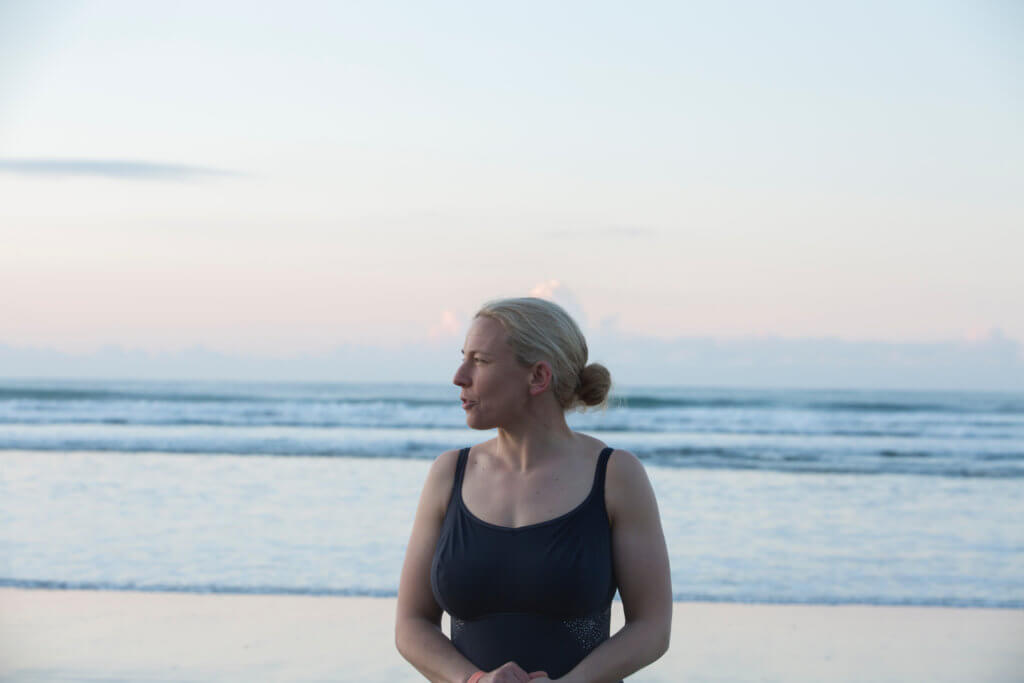 Chair of the Sea Fisheries Protection Authority of Ireland Susan Steele's lifelong passion is to protect Ireland's marine ecosystem, and with dogged persistence and an insatiable need for progress, she works towards a more sustainable Ireland every day.
"Ireland is so lucky. We have 10 times more sea than we have land filled with valuable marine resources – from fish to seaweed. We need to protect them so they can be enjoyed not only today but by generations to come," she says.
In her work, Susan takes on the monumental task of protecting Ireland's marine life, promoting sustainable fishing practices and helping to ensure that consumers at home and abroad can eat Ireland's seafood safely. And she does her job with gusto.
"I think I'm very, very lucky," says Susan (44), who was born and bred in Eyeries on the Beara Peninsula. "I decided that I was going to be a marine biologist when I was three years of age, and I've never faltered from it."
Susan has also never stopped learning and adding to her skills. She's now has a Master in Business Administration, a masters degree in Adult Education, a Doctorate Degree from Tyndall National Institute in UCC, and has just completed a course in public leadership at Harvard University in Boston, Massachusetts.
Amazingly, she is as energetic outside of work hours too. Steele is a regular sea swimmer, an avid endurance runner (with 70+ marathons under her belt), ultra-runner and Ironman participant. And did we mention that she is a parent of seven, having five children of her own and two step-sons.
Fellow Corkonian Jim Kennedy of Atlantic Sea Kayaking sums it up when he says, "She's just one of those people that does everything perfectly, fits everything in, gives everyone and everything 100%. She trains hard. Everything she does, she does it to the best of her ability. She's very intelligent, very clever, very loving, and very aware of the world. She gives every bit of herself to everything she does."
2. Iain Miller, climber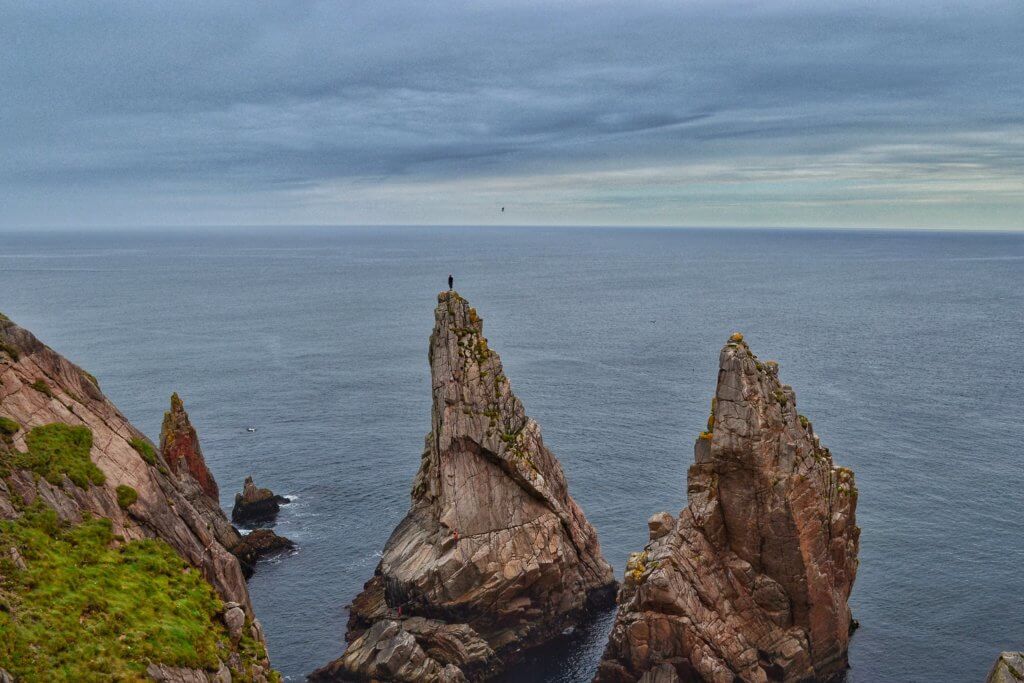 "Iain Miller is one of the most remarkable people I have ever met. His love for the outdoors is evident from the moment you meet him. I first met Iain in 2013 when I was interested in doing a little rock climbing. That first encounter led to five years of adventure and I can honestly say I could not have attempted the Four Peak Challenge without him. Iain doesn't go to work, he goes to play and for that reason he has the best job in the world," says Nikki Bradley.
Iain Miller's bio on his website reads quite impressively. He is 'a rock climber, guidebook author and hill walker, living, working and playing on the sea cliffs, sea stacks, mountain ranges and uninhabited islands of Co Donegal.'
He set up his guiding business 10 years ago and he says he has barely worked a day since. "I never work. I'm out about 300 days a year and this year I'd say I worked about three of those days. It's one of the great things about being self-employed. As soon as I start calling it work, I'll do something else because I can make an awful lot more money doing something else."
Despite all of his days 'not working', he still finds huge amounts of time to help other outdoor lovers as stated by fellow Outsider Awards nominee Nikki Bradley above. "The big thing for Nikki and me was the Four Peaks challenge. It was the only thing that we had done together that potentially wasn't going to work due to fatigue or injury. But it actually worked really well. It took Nikki really to the edge of what she was capable of. She's incredibly tough."
Iain is one of the people credited with the development of adventure tourism in Ireland. "Ten years ago when I started doing this full time, every single person apart from one said it wasn't going to work. They would say to me, 'There's no rock climbing around here.' Or that doing such dangerous things in Ireland was never going to work, but it does. It was the beginning of the adventure tourism in Ireland, I think."
3. Eoin Hogan, Rural Recreation Officer

Raised in Dublin but now living in Co Clare, Eoin Hogan (44) is an unstoppable force of nature when it comes to getting a job done and done right. He is one of those people that make you wonder if they ever sleep. Eoin has worked as a Rural Recreation Officer (RRO) for more than 10 years. As part of the role, he manages the construction, maintenance and promotion of outdoor recreation in Co Clare.
He is also the secretary of the Burren Cycling Club, former secretary of the Irish Hang gliding and Paragliding Association, a former member of the South Eastern Mountain Rescue Team and a former Irish paragliding record holder.
Eoin is known for going above and beyond his call of duty. In 2014, he applied to Google for a loan of the Google Trekker and recorded four of the most popular walking trails in Clare. He also secured funding for, designed and installed the first network of bike repair stands in rural Ireland, developed the first trails app in Ireland and established the first permanent Strava segments in Europe.
Eoin is a founding member of Mountain Meitheal West, a group of environmental volunteers who undertake conservation and restoration projects on local trails.
"The more people we get walking on the trails, tourists especially, the better, because the longer they spend in the area, the more money they will put into the locality. We want to use the trails as an economic driver, but it is also about getting the local people outdoors. There's also maps everywhere, so we're going to open the mountains up to people with the hope that they will move on and join clubs or go off-piste and start doing their own hillwalking," he says.
The line between work and pleasure is completely blurred in Eoin's life. "I am big into mountain biking and cyclocross racing, so when I'm off mountain biking, I have my phone with me and I'm taking pictures of the trails, and checking the conditions of them. Even when I go out hiking, I take it as sort of a reconnaissance mission."
4. Mary Mulvey, eco-tourism advocate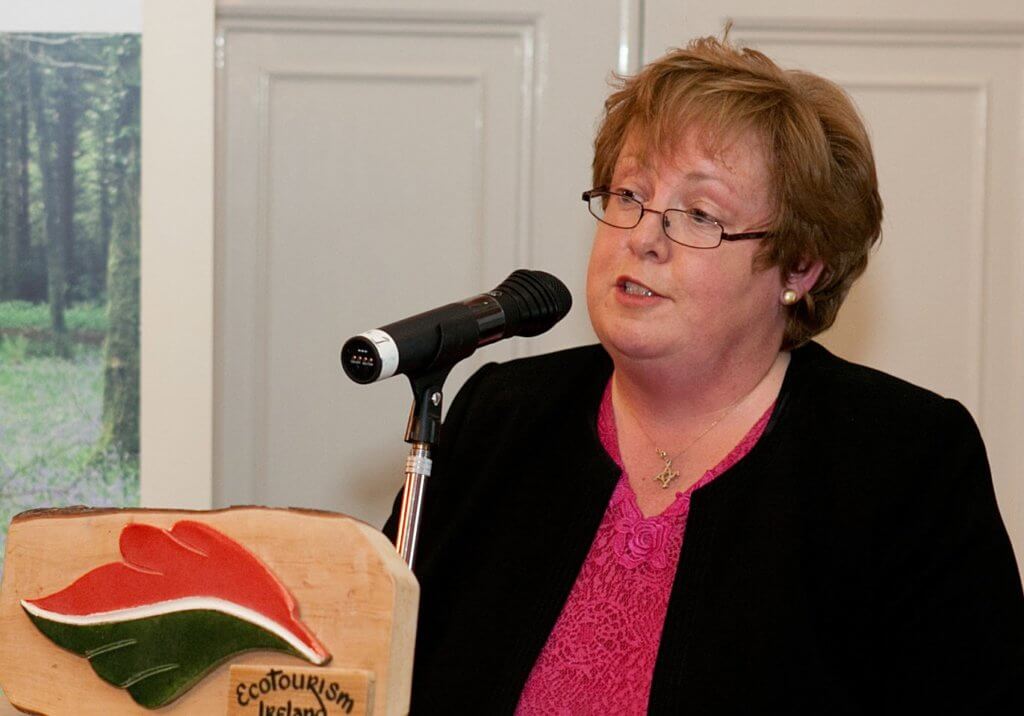 Form the sheer, jutting cliffs of the west to the golden sand beaches of the east, Ireland's tourism is a steadily growing industry that brings thrilling experiences to people far and wide. One woman, Mary Mulvey (51), has worked relentlessly to try and make sure that industry is as eco-friendly and sustainable as possible.
Launching her career in 2005, the Co Meath native who now lives in Leitrim, began working on an initiative called the Green Box Project, which was a cross-border eco-tourism project aimed at testing the training, certification, and product development in the eco-tourism industry. While working on this project, Mary developed an eco-tourism label that later turned into Eco-Tourism Ireland. This label was soon recognised by the Global Sustainable Tourism Council, making Ireland one of the first 12 labels in the entire world to be recognised.
"Eco-tourism labels certify that the product takes the environment into account and minimises the impact on the environment," says Mary. "So the business uses no single-use plastic, uses green electricity, and has as much guiding and interpretation as possible so that the visitor actually learns a little bit about conservation, nature, and biodiversity."
Mary has worked on the English tourism board and the Irish tourism board and was instrumental in developing the Bog of Allen Nature Centre in Co Kildare. She also chaired Leave No Trace Ireland for many years and is currently working as an Uplands Network Coordinator for the Irish Heritage Council.
"I wanted to help restructure Leave No Trace Ireland – to bring other people around the table to get a strategy to broaden the scope and appeal of it.
As for her work with Ireland's uplands, she says, "I'm working to bring that three-legged stool to the Uplands – the visitor, the sustainability and the ecological management of the uplands. I think consumers can really change things. I'm just very interested in changing people's minds, particularly policy makers, to make them understand that we all need to change. I think a lot of products we have in tourism in Ireland could be much more conservation-friendly and eco-friendly."
5. Greg Dillon, Padraig O'Connor and Dave Gowan, Kayathlon organisers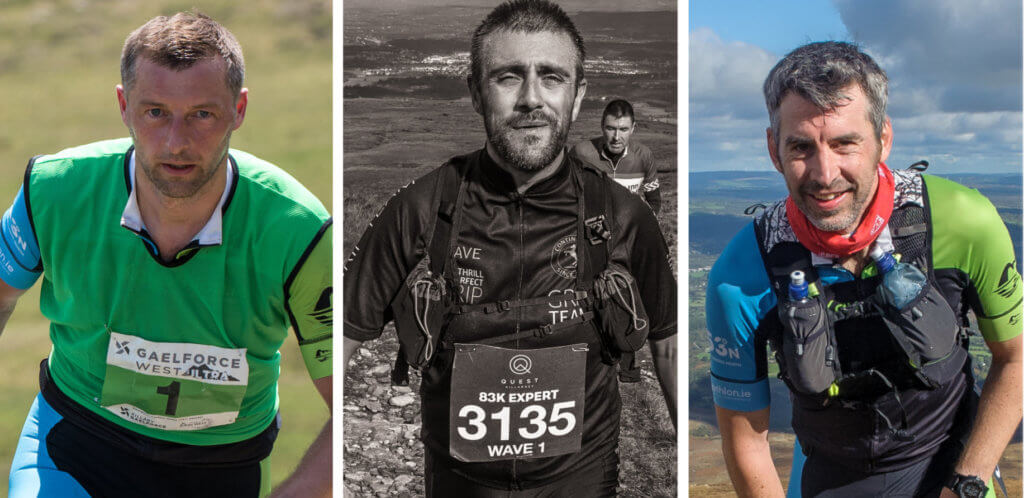 Dubliner Greg Dillon (43), Kerryman Padraig O'Connor (45) and Monaghan's Dave Gowan (35) together run the Kayathlon website and e-magazine. It is Ireland's only adventure racing hub, dedicated solely to multisport/adventure racing across Ireland.
Founder Greg says, "My reason for starting the website was because when I first started participating in the sport, there was nothing solely dedicated to adventure racing itself. We want to help people and we want to get it to the next level. We're putting all our own time in to it. We're not earning a penny out of it. It's for the love of the sport that we're doing it," says Greg.
Greg met both Padraig and Dave through the site. "I met Padraig at an adventure race. He saw me in the kit and came over and started chatting.  Dave won a competition on the site and we just hit it off from there.
"Between the three of us, we'll be at 80% of the races across the country. So we work in tandem with the event organisers and relay the information out to the general public. And we have an e-magazine going now with tips and tricks, previews and reviews just to give the newbie to the sport a step up and let them enjoy their first experience of an adventure race more."
The three lads believe that what they are doing really can help people. "From both a physical and mental point of view, sport is so beneficial. It's easy to start feeling down so being able to get people up and out is crucial. The mountains are the best medicine. We've had a lot of people say that we've been a factor in them getting off the couch and doing something. We're just there to try and encourage them.
"We all have nine-to-five jobs. We have kids. We have families. We're doing this off our own bat. Every waking or spare hour that we have, we're formulating or scheming, 'OK, what can we do next? How can we reach out to more people?' We're pretty devoted!"
6. Jim Kennedy, kayaker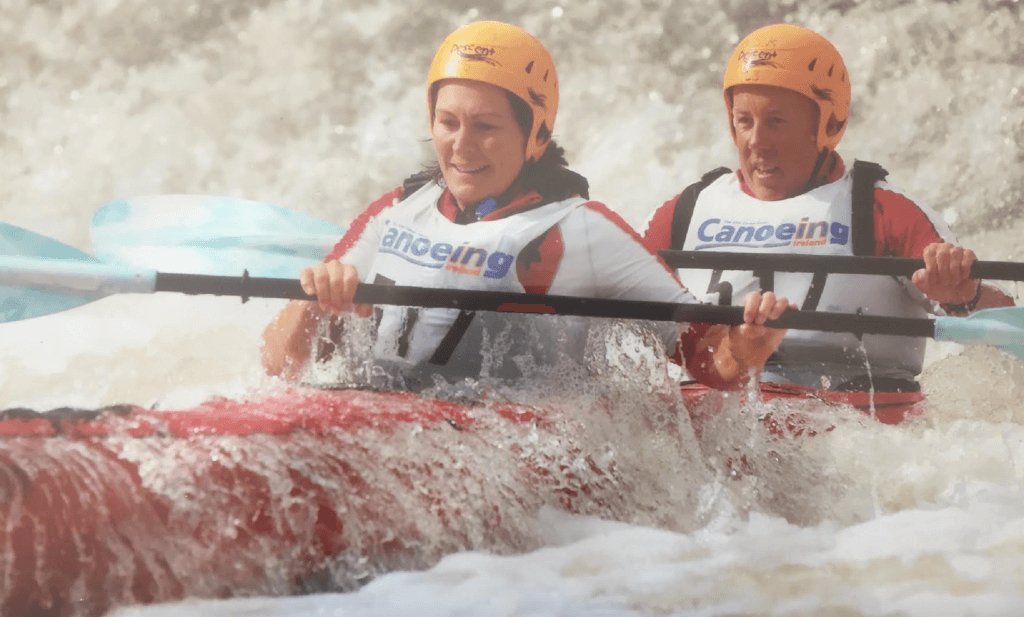 You might think adventure tourism is new to Ireland but one man has been believed in Ireland as a top-class destination for the outdoors for more than quarter of a century.
Jim Kennedy (63), who hails from Cork city, has been running Atlantic Sea Kayaking for more than 25 years since he retired as a musician and moved to West Cork with his wife Maria. The company takes people on kayaking tours in Ireland as well as to places like Mexico and Croatia.
"Kayaking has helped form Irish adventure tourism," says Jim. "It has brought a certain romance and allows most tourists, be they fit, or young, or old, nervous or daredevil, to access our incredible shoreline, rivers and lakes. This has certainly added greatly to Ireland being a world-class destination."
Jim became the first person in Ireland to attain Level 5 certification (the highest level) for instructing and coaching sea kayaking. And he was also picked as an ambassador for Ireland's Adventure Tourism and the Wild Atlantic Way. He has spoken internationally for Tourism Ireland.
As for Jim's personal achievements kayaking, there are many since he first picked up a paddle at 19.
In his competitive career, Jim has competed on the Irish National Kayaking team at multiple sprint and marathon championships, has been Irish and British national sprint and marathon kayak champion in both the 500m and 10,000m race, has won the famous Devizes to Westminster 200km non-stop kayak marathon, and has won the 2,000m race at the Irish Rowing Championships.
These days, Jim also coaches aspiring adventure athletes on the ins and outs of kayaking in his spare time.
"Adventure racers rarely come from a kayaking background and the kayaking tends to be their weakness in adventure races," says Jim. "It is quite easy to improve with good technique and can really make a huge difference in a race. It is also incredibly satisfying to pass on knowledge and see the student progress."
Signiatec Ltd celebrates 20 years of providing a comprehensive range of bespoke products & services for walking, cycling & driving trails nationwide. This year saw the official launch of the Beara-Breifne Way (Ireland's longest national waymarked trail) and its Passport booklet. As the main contractor for this trail since 2001, they have supplied custom-made products, including footbridges, aluminium stiles (first stile in Europe to receive BSEN certification), finger posts, marker posts, interpretive display/map boards, heritage plaques, brochures and leaflets. The company's core services include site survey, sign manufacture, graphic design, light engineering and installation.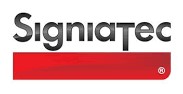 Check out the nominees for the other categories in the Outsider Awards:
Public Vote Categories:
Just Eat Fit Food Award
Audience Choice Award − brought to you by Tullamore DEW
Best Outdoor Adventure Event – brought to you by Failte Ireland 
Best Outdoor Escape/Provider
Best Outdoor Adventure Film 
Best Outdoor Adventure Photo 
Fill out the survey below to vote for your favourites