Badass, bold and downright ballsy! We put the call out in the last issue of Outsider for you, our readers, to let us know about the most amazing women from the Irish outdoor and adventure scene in 2018! And you didn't let us down.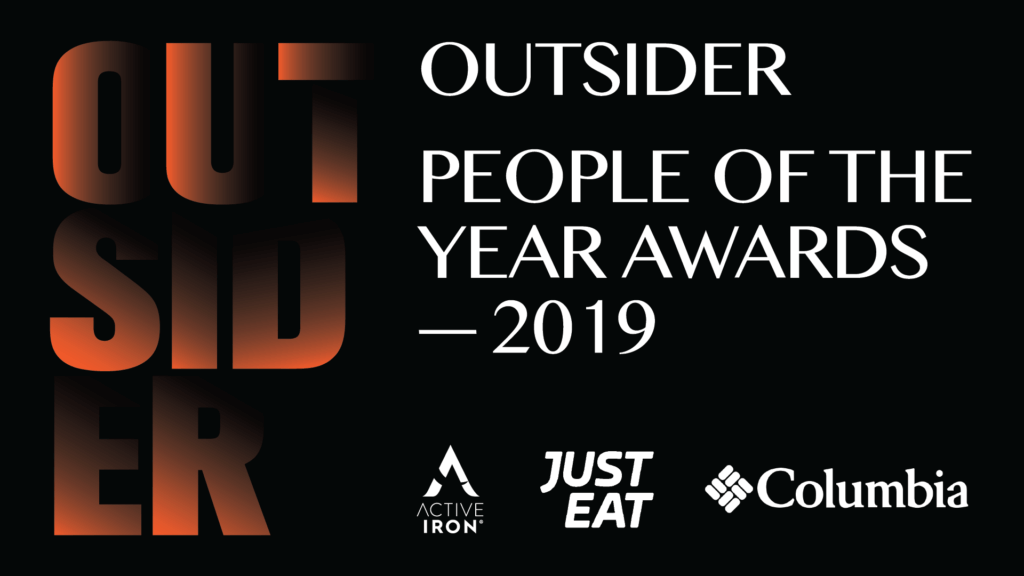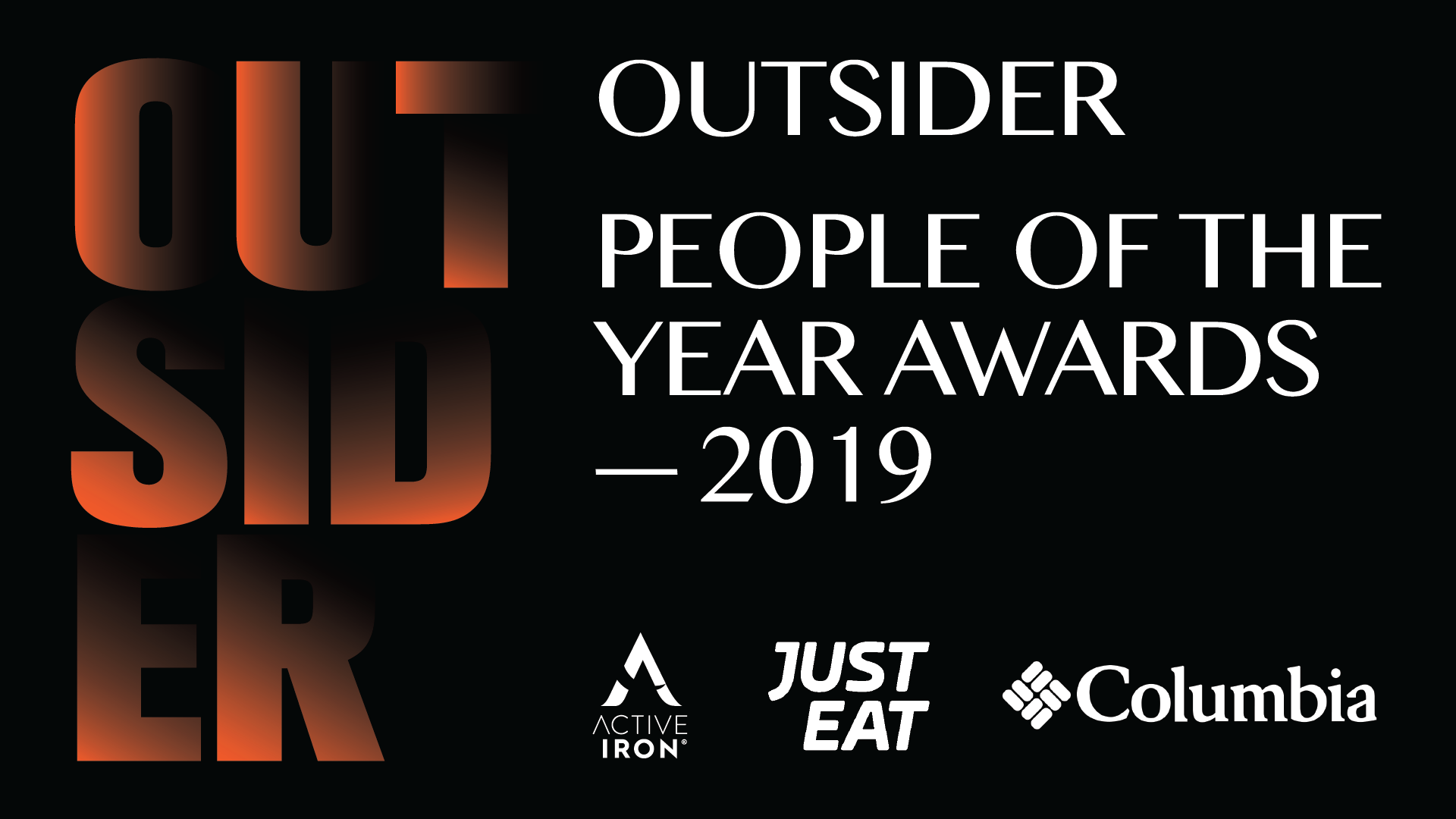 We were bowled over by both the quality and quantity of the stories you sent us. So sit down, make yourself comfortable and read the spine-tingling and inspirational stories of these extraordinary women who are now officially on the long list of nominees for the #OutsiderAwards.
If you're a nominee, consider yourself cordially invited to our sixth annual awards ceremony on the evening of Wednesday 30 January 2019 in the Sugar Club, Dublin. We are thrilled skinny to announce that our fab title sponsors Just Eat, Columbia Sportswear and Active Iron are on board to help us celebrate all that is great and good about the Irish adventure scene, so it's guaranteed to be a good party. You can buy tickets here.
On the night, and with the help of a panel of expert judges, we will announce the overall winners of the #outsiderawards in the following categories:
Public Vote Categories:
Just Eat Fit Food Award
Audience Choice Award − brought to you by Tullamore D.E.W
Best Outdoor Adventure Event – brought to you by Failte Ireland
Best Outdoor Escape/Provider
Best Outdoor Adventure Film
Best Outdoor Adventure Photo  
You can vote for the above at the bottom of the article.
The following legends are our nominees for the Outsider Woman of the Year brought to you by Active Iron. 
1. Karina Jonina, ultra-runner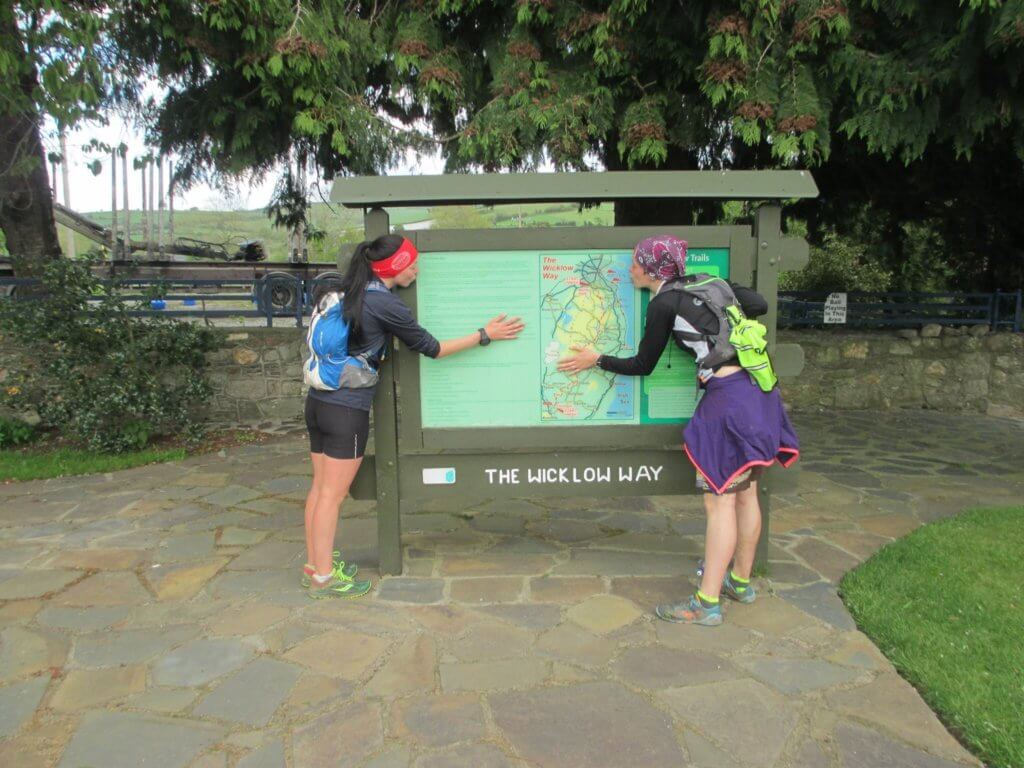 Karina Jonina (25) has always had a passion for running. By age 15 she could run 10 miles around Ballinrobe racecourse near her home. At 16, Karina completed her first marathon.
At just 20 years of age, Karina set her sights on her first ultra marathon. "There was only one woman who had completed the Connemara 100. And if she didn't run it, I thought who will? So I decided I would."
Since her leap into longer distances Karina's running has gone from strength to strength. Last year she set a new record on the Wicklow Round and in 2018 she was the female winner of the Art O'Neill Challenge, the Ballyhoura Ultra Trail race and the Glacier Lakes race. She also set a new record on the Rankin Round.
The Rankin Round is a navigational challenge taking in all of the peaks in the Mourne Mountains over a distance of 90km with 6500m of ascent. Completing it is no easy task, let alone setting a new course record.
"I thought I was going to die heading up Donard. It was my first climb but there is over 800m of elevation gain within the first hour. It's an enormous shock to the system and I questioned my sanity to attempt it."
But this wasn't Karina's first rodeo. She knew that she needed to keep on putting one foot in front of the other until she finally reached the finish line 21 hrs 20 minutes and 13 seconds later.
Failure is never too far behind you. You need to have stubbornness, determination and stupidity to conquer it.
To most, it sounds utterly brutal, but Karina says fear is one of the major appeals of ultra running that keep her coming back for more. "Although I have finished the two Rounds, I am petrified of them both. They've brought many well-abled people to their knees. You can eliminate a lot of factors through training and recceing but you cannot abolish the uncertainty that comes with ultra-running. Anything can happen on the day. If you're lucky, if you play your cards right, you will succeed. However, at this distance, failure is never too far behind you. You need to have stubbornness, determination and stupidity to conquer it."
2. Carol Morgan, ultra-runner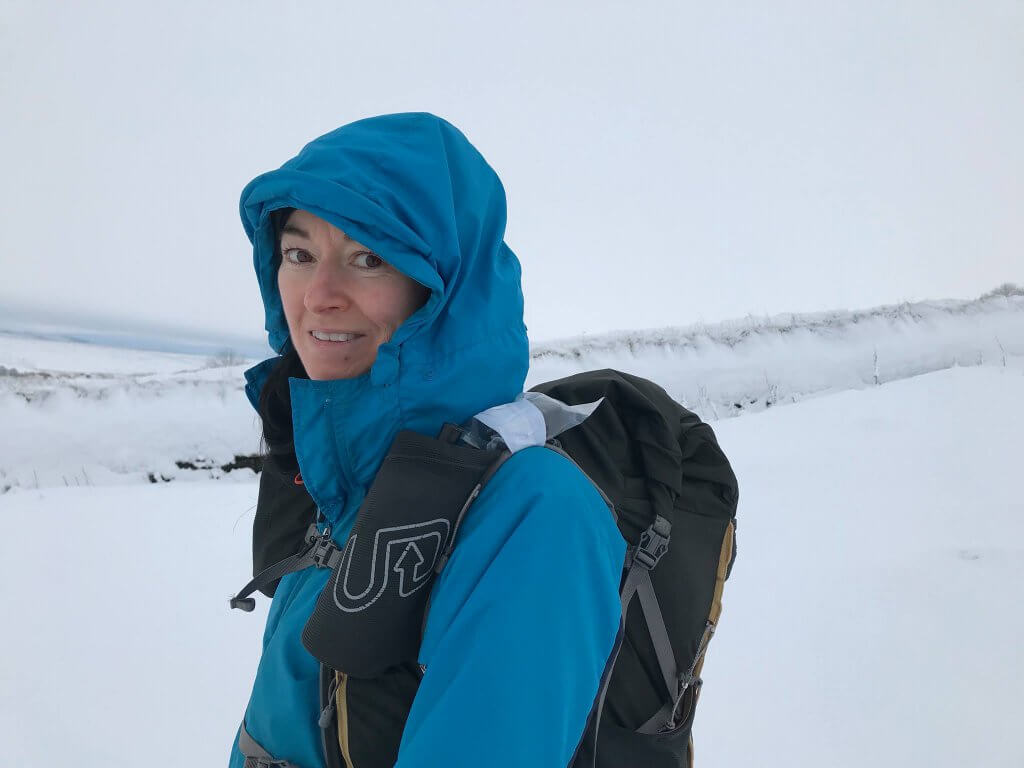 Carol Morgan (44) is the ultra-runner you've heard whispers about on the endurance circuit. You've seen her name pop up on race sheets and podium lists with a little Irish flag attached to it, yet you don't know anything about her.
Carol's choice to stay out of the limelight and to simply compete just for the love of it is intriguing in an age when it's all about social media followings and sponsorship deals. Born and raised in Glasnevin, Dublin, Carol now works as a nurse in Yorkshire, and, quietly and without fuss, is taking the endurance world by storm.
Carol has raced in some of Europe's top ultras, including the Columbia Sportswear UTMB and CCC. This year she won the Glendalough Clover Ultra and the Cape Wrath Ultra, the Kielder Ultra 100k. She also came second in the 61-mile, 11,000 feet Fellsman 2018 race. She also represented Ireland in the 2018 IAU Trail World Championships. For us though, the real peak was when Carol defended her title on the notorious 431km non-stop Spine Race (first female, eighth overall) in ridiculously treacherous conditions.
It's good to find out just how strong we are.
"There were 50mph winds and there were snowdrifts up to my belly button that I fell into in places. I guess that's what makes it such an interesting race, the unpredictable conditions. Falling into and pulling myself out of snowdrifts was very tough and slow, but looking at this beautiful vivid red sunrise rise on either side of a distant hill, it was so beautiful I had tears in my eyes."
The toughest part of the race for Carol was Cross Fell. "It was -16°C with the wind chill. It was hard to walk into the wind, hard to stand up because there was some snow on the ground mixed with ice. Perhaps the toughest conditions I've ever been in. I was cold, a little scared and a little frustrated with myself. But there were so many positives and learning points for me to take from it – like I can get through that! It's good to find out just how strong we are."
3. Mary Nolan Hickey, runner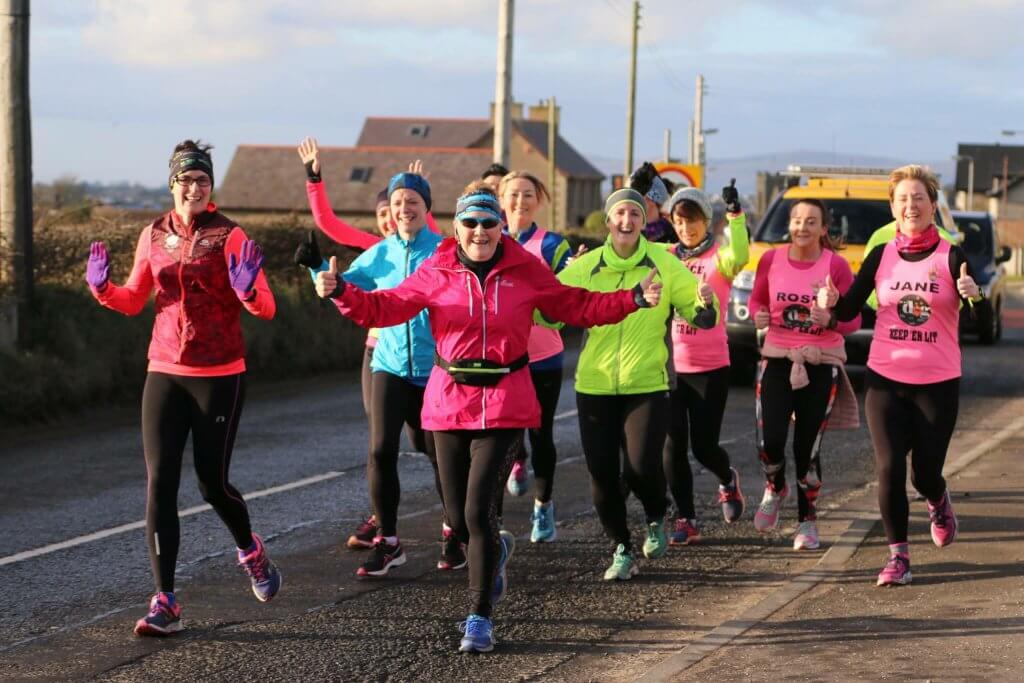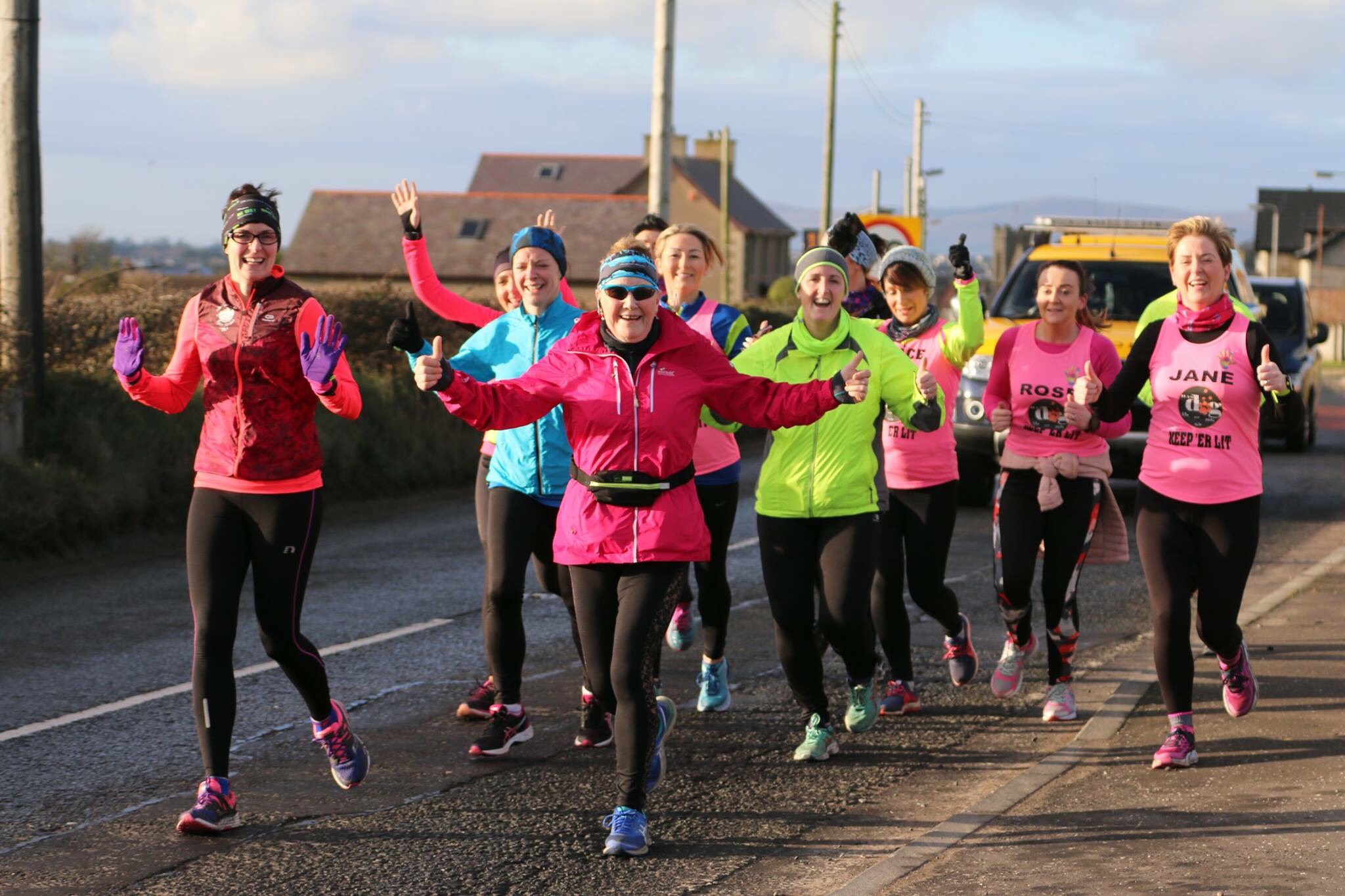 Mary Nolan Hickey (66) kicked off 2018 by running around the entire coast of Ireland to raise funds for the RNLI. That's 1,509 miles in 104 days in the worst winter Ireland has had for years. Not a keen navigator (her friends say she would get lost in a supermarket), Mary's plan was simple. It was to just keep the sea on her right when she left her hometown of Arklow, Co Wicklow and eventually she'd end up back in Arklow.
Speaking about the weather, she recounts, "We had more storms than we have ever had before, and the Beast from the East came and closed the country down for a few mad snow days.
"One day in Donegal, it was so cold and the rain was so bad that I was afraid of getting hypothermia. The gear I had on me was not doing its job. So I went into a little garage, sat down and had a cup of tea and a sausage sandwich.
I learned that I am tougher than I realised
"Then I asked the girl behind the counter for a plastic bag and she gave me a big huge bin liner. I bought a pair of Marigold gloves, went into the loo and took all my clothes off. I had one dry top with me that day. I put that next to my skin, then put the plastic bag with holes in the top and the side over the top and then all my wet clothes on over it. I then put the marigolds on and put every hood up around my head. I went out trotting along the road again and within 10 minutes my core temperature was grand."
Despite the dismal weather, Mary remained steadfastly positive. "I learned that I am tougher than I realised. I thought I was tough before because I had done a lot of mad stuff before, like the Marathon des Sables and 100km races. You do have some dark days, bad weather, huge blisters, injuries, exhaustion and down times, but in the midst of all of that, you have the most incredible moments."
4. Sinead Kane, endurance runner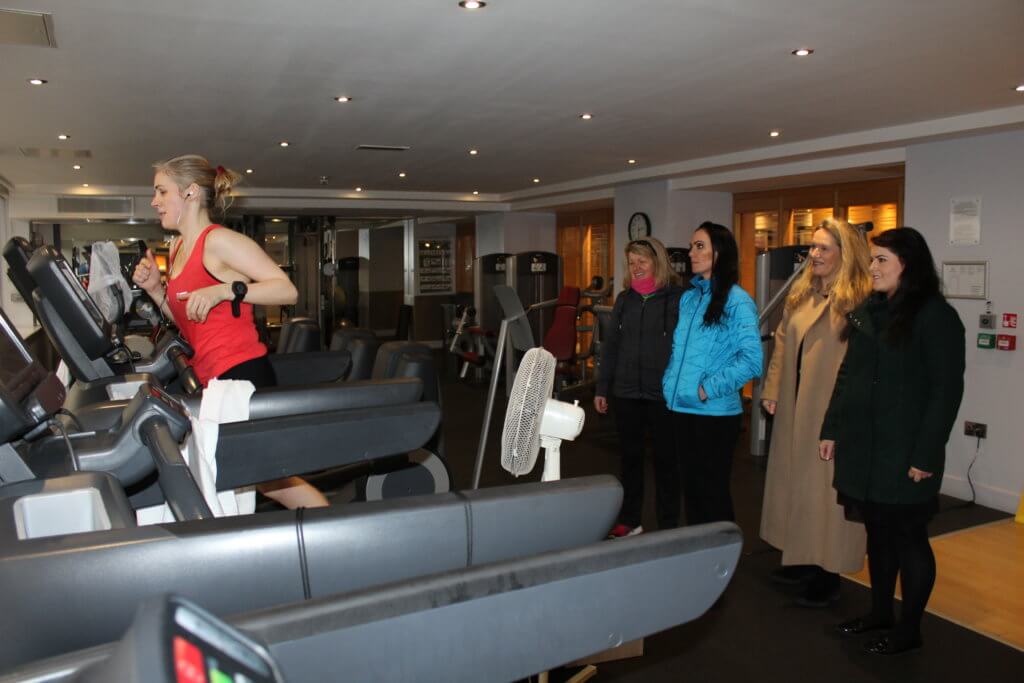 Irish endurance runner Dr Sinead Kane (35) is no stranger to the readers of this magazine. Last year, the Youghal woman took home the Outsider Woman of the Year award for entering the Guinness Book of World Records as the first blind person to complete a marathon on each of the seven continents. She finished the challenge in less than one week in January 2017 with her guide runner and coach John O'Regan.
Most of us would probably be content to take a bit of a break after such a tough challenge but not Sinead. In 2018, the motivational speaker, double PhD doctorate, lawyer and visually-impaired athlete secured her second Guinness World Record by successfully breaking the record for the Greatest Distance Run on a Treadmill in 12 hours (female). Sinead ran 130.50km in 12 hours, beating the previous record by 1.88km.
I have a strong mindset and I always want to push my physical and mental boundaries.
Speaking about the record, Sinead says, "Well, I suppose with me being visually impaired, I've only 5% vision, it's not as easy for me to go out and run the same as everybody else so I wanted to try and create an environment where I had the same opportunities. So, when you're on a treadmill, for me, it's kind of easier. I have a strong mindset and I always want to push my physical and mental boundaries."
But as the day approached, she had her doubts. However, she explains that she actually harnessed these to achieve her goal.
"A business had asked me to go and do a speech on Tuesday which was the day after the day after the treadmill record attempt, and in a way, that was a motivating factor for me, because I kept saying in my head, I am not going to go to this business tomorrow to give a speech about setbacks. I want to talk to them about how I achieved a record the day before. So that just kept going on and on in my head and when I stepped onto the treadmill."
5. Linda Clarke, swimmer 
Linda Clarke is an exceptional swimmer on the Irish open-water scene. This year, not only did she compete in several of the Leinster Open Sea races, like the Dun Laoghaire Harbour swim, but she was the second lady home in the legendary Liffey swim. She was also the first female to finish (skins or wetsuit) and the first skins swimmer home (male or female) in the 10km Lough Gill swim in Co Sligo.

"The conditions were fairly tough this year in the Lough Gill swim, with a strong messy chop on the water for the first few kilometres. Thankfully, the conditions improved as the race went on. The last 2km is down the Garavogue River towards Sligo town and for me that was definitely the hardest part as fatigue was setting in and it seemed to take ages to reach the finishing point."
I wasn't so much concerned about the distance but more about swimming in cold water for a significant amount of time.
The year's success is particularly special for Linda because it comes after a tough few years. "I had pneumonia in 2013 followed by chronic fatigue for about a year. This was a difficult time for me as so much of my social life revolves around sport. In the following few years I was more susceptible to chest infections etc, which although I was back training and doing the things I love, it was difficult to maintain any consistency in training. Thankfully, the chest infections are now less frequent so I've been able to do some longer swims this year and hopefully will do some more challenging events in the future."

Winning an open-water swim is not an easy task. It takes serious commitment to training and Linda does not cut corners on her preparation. "For Lough Gill, I wasn't so much concerned about the distance but more about swimming in cold water for a significant amount of time. As part of my preparation, I did the 6km Warrior of the Sea swim from Rosses Point to Strandhill in Co Sligo and a 7km swim around Garnish Island in West Cork. Both were great events."
6. Vanessa Daws, open-water swimmer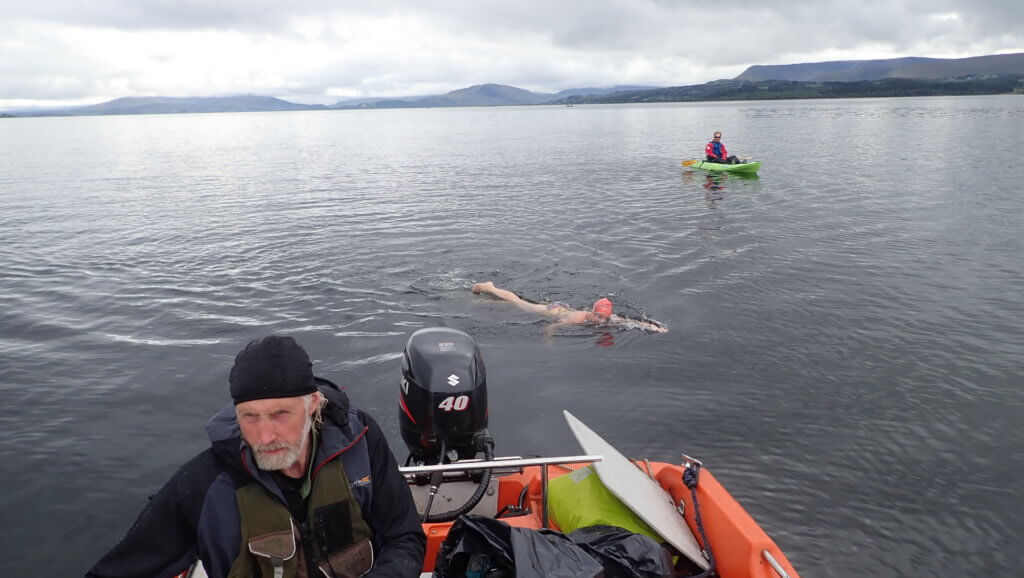 For some of us, the call to the water is undeniable. It is integral to our wellbeing, and a part of our everyday lives. Its appeal is difficult to put into words. All we are sure of is that we need it. Vanessa Daws (originally from Nottingham, but who has lived in Ireland for so long, she is now one of our own) is an individual whose life revolves around the ebb and flow of open water. Her life, her art and the water are all intrinsically connected.
An active member of the Leinster open water community, Daws also has a bit of a talent for ticking off world firsts. In 2016, she became the first person to circumnavigate Lambay Island and, this year, she became the first person ever to swim the 16-mile length of Lough Mask.
The challenge of undertaking a task such as this makes the simple things in life feel like such a pleasure.
"The Cadbury's chocolate mini roll near the end of the swim was amazing!" Vanessa says. "I hadn't eaten many solids during the swim. I had mainly Torq carb drink feeds, so this went down very well! And seeing people who came out to cheer me on at the Ferry Bridge and Cloon Bridge was also a highlight."
I have to keep telling myself that I am able for this.
Endurance swimming can be a lonely sport. The art of distracting oneself is a real skill that open-water swimmers must master if they are going to succeed.
Daws is well aware of the struggle. "The first part of any swim is always great. It's exciting and you have lots of energy. But as the swim goes on, there is a lot of brainwashing needed. I have to make sure that my thoughts don't turn negative. I have to keep telling myself that I am able for this. I ask my crew not to tell me how far I have come or have left. I don't want to know the temperature of the water. It is as it is and I just have to keep my arms moving one after the other."
7. Nuala Moore, open water swimmer
On Sunday 1 April 2018, Kerry woman Nuala Moore donned a pair of swimming togs and became the first swimmer in history to swim the maritime boundary between the Pacific and Atlantic Oceans and the first woman ever to swim in the treacherous waters off of Cape Horn. She swam a distance of 1.7 km in 7°C waters.
The veteran ice swimmer is no stranger to adventure. She is one of only six people to swim around the coast of Ireland in a 1,330km relay over 56 days. She then did a double-crossing relay of the English Channel and swam the Bering Strait from Russia to the USA in some of the most dangerous waters in the world. The woman from Dingle was also the first Irish swimmer and the sixth woman in the world to complete a 1,000m swim at 0°C in the Arctic Circle.
I discovered a long time ago that you can't cry and swim because your goggles fill up.
"I train for the moments that take my breath away. I train for the moments I want to cry or have those tantrums. I discovered a long time ago that you can't cry and swim because your goggles fill up. There are people in life that when the shit hits the fan, they go and put the kettle on, or there are people who slam the door. For people like me, you have to be the person who puts the kettle on, steadies your ship and keeps moving," says Nuala.
When she swims, once she puts her earplugs in and her goggles on, Nuala says she can no longer hear or see anything. So where is the enjoyment you ask? "In the freezing temperatures, it's the challenge. You bring your body to a point and then you bring your body back out of it again, and that's a journey. Yes, you don't really see anything, but your breathing is meditative and you just power through. It's a trigger thing when you push your body to the abyss and back out again. There's a sense of greatness, I suppose, control over things that would normally take you."
8. Joan Mulloy, sailor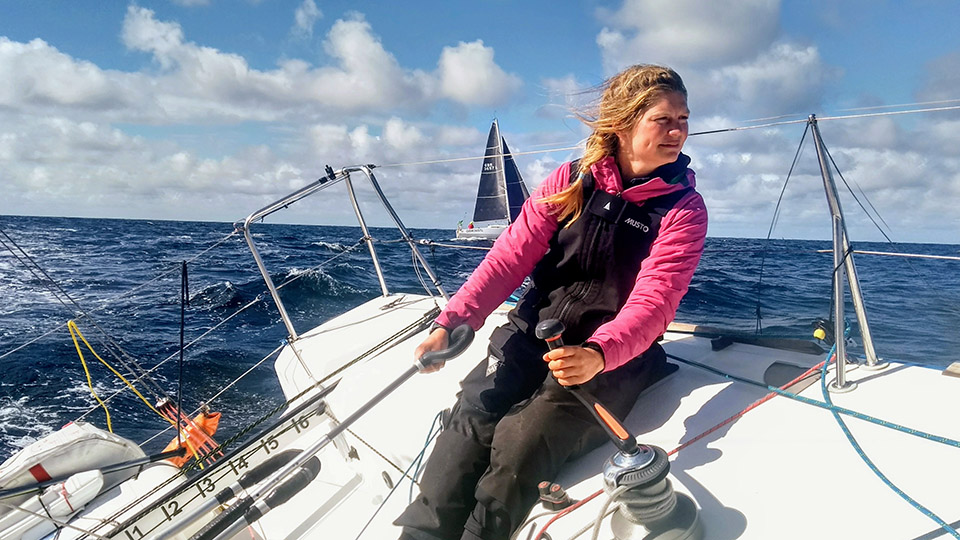 Each year, the best and brightest solo sailors from around the world come to compete in La Solitaire URGO Le Figaro, a four-stage, 1,600 nautical-mile race that takes starts in Le Havre and ends in St Gilles Croix De Vie in France. This event is one of the toughest solo sailing competitions in the world and this year Joan Mulloy (31), a professional Irish solo sailor from Co Mayo, was the first Irish woman to ever compete in the race.
On the course, Joan was completely alone, using only her wits and skill to propel her boat onwards. The first three stages lasted about three days each, depending on the sailor. During that time, Joan persevered through lack of sleep, physical exhaustion and mental stress, maybe taking two to three breaks during the night to rest her eyes and her body.
It took so much work to get there and I have a mountain of people to whom I owe a lot.
"I was very proud to be the first Irish woman to do this," says Joan. "It took so much work to get there and I have a mountain of people to whom I owe a lot. I could not have done it alone."
During the 11 days, 3 hours, 31 minutes and 32 seconds that it took for Joan to complete this impressive trek, her mental and physical stamina was pushed to the limits.
But already, she is looking to the future.
"It is a bit surreal to step back and look at what we've achieved this year as a team. Already my focus is on next year and being on the start line of the 2019 Solitaire URGO Le Figaro race and, of course, the future and competing in the Vendee Globe round-the-world race," says Joan. "I am not sure that I took enough time to enjoy the achievement, so next year I think I'll try to take a bit more time out to soak it in. It really doesn't just feel like my achievement, there were so many people involved, without whom it wouldn't have happened."
9. Annalise Murphy, sailor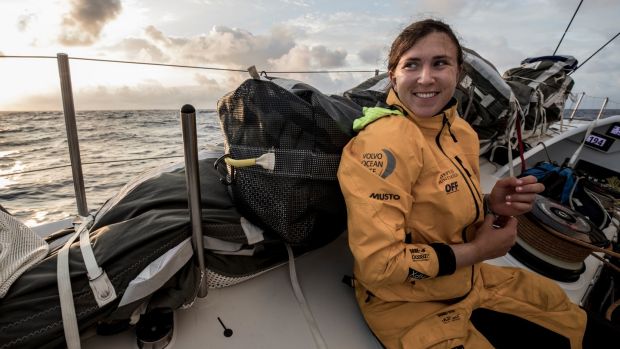 Ask anyone to name a top Irish sailor and Annalise Murphy will likely be top the list thanks to her Olympic silver medal. Her oceanic achievements and development don't, however, start and end with Olympic glory.
In 2018, despite having little-to-no off-shore experience, the 28-year-old Dubliner took on the mammoth task of the Volvo Ocean Race – an epic 45,000-mile race around the globe.
As part of the 14-sailor Turn the Tide on Plastic team, Annalise dealt with sleep deprivation, sea-sickness, extreme exhaustion and even the loss of a friend and fellow racer during the nine-month race around the globe.
Although Annalise and her team came into port in last (seventh) place, it is still a magnificent accomplishment for the two-time Olympian. Over the nine months, the crew, skippered by veteran British yachtswoman Dee Caffari, also attempted to raise awareness about the problem of plastic in our oceans.
Even though I've wanted this to be over, I'm sad that it's over.
"The intensity of the competition, the manic schedule in-port, the stripped-down simplicity of life at sea, the non-stop-every-waking-hour concentration is both daunting and addictive," Annalise told the Irish Times. "Even though I've wanted this to be over, I'm sad that it's over; it's a strange feeling and you forget all about the lack of sleep."
Annalise tried to sum up the monumental highs and disheartening lows of the entire race, stating that the endless freeze-dried food, seasickness and, at one point, lack of toilet paper remain in her mind as some of her least favourite parts of the journey. However, the gorgeous sunrises and sunsets at sea, endless summer weather, and her chance to see the world made it all worth it in the end.
Murphy now sets her sights on Tokyo 2020 Olympic Games. "For now, my ocean racing days are over and I'm so happy to have spent the last year with an amazing team," says Annalise.
10. Olive McGloin, hiker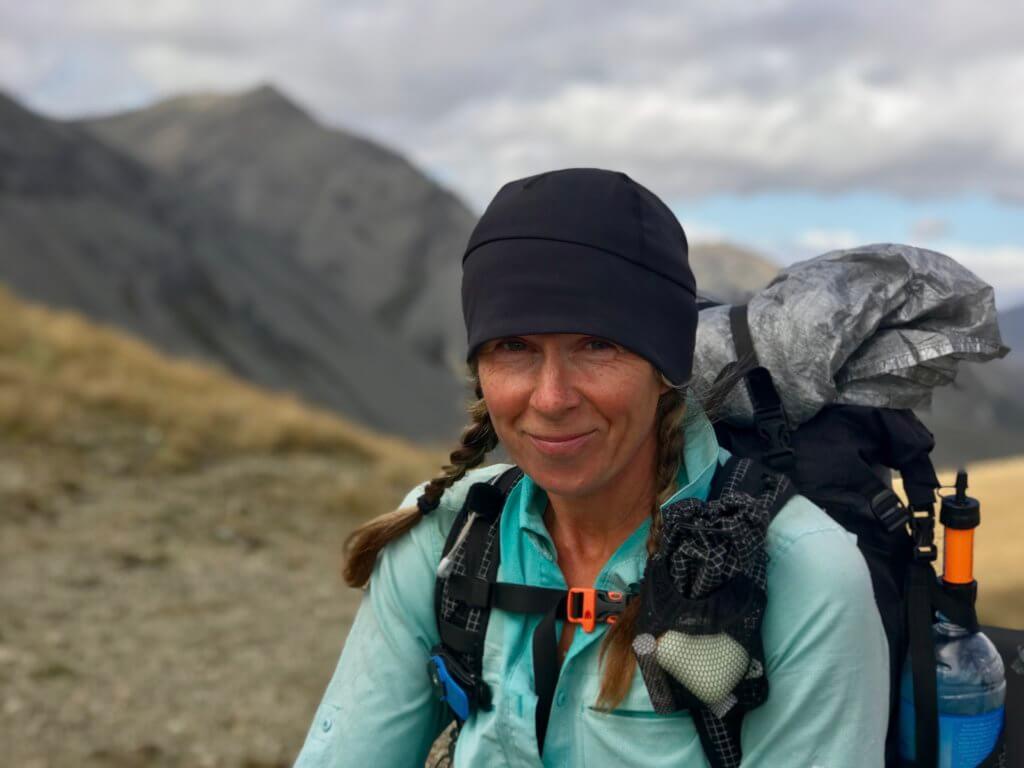 For some, leaving home to take on a 3,000-mile trail seems crazy, daunting and undoable. For Dubliner Olive McGloin (who now lives in the UK), it was however a challenge too tempting to turn down.
Having become the first woman to yo-yo the Pacific Crest Trail in 2014, Olive headed back to the western United States with her husband Darrell n 2018 to attempt the Continental Divide Trail (CDT).
The runs from the Mexican border to the Canadian border through the Rocky Mountains, traversing five US states. Hikers have to deal with everything from searing heat to extreme cold as well as punishing terrain.
Things did not go to plan for the pair with Olive suffering several injuries as she walked, including a severe groin injury that saw her struggle to maintain the pace that she wished to keep. She also had a broken toe from a previous hiking trip in New Zealand and then suffered yet another one after accidentally slamming her hiking pole into her foot as she tried to stop herself from being blown off a ridge.
Stubbornness and craziness and embracing brutality dragged me to the finish line.
"We had in fact intended to yo-yo the trail, but I picked up a number of injuries early on. I didn't want to give in. I didn't want to tell myself that we couldn't do it, but at some point in the hike, we knew that we wouldn't be able to turn around and then developing more injuries, we were worried about not being able to complete it," says Olive. "I was in that much pain. But stubbornness and craziness and embracing brutality dragged me to the finish line."
Despite the challenges, Olive did, however, complete the route.  and plans to get back out long-distance hiking in the not too distant future.
"My dad would always say every day is a learning day, and you have to take something out of each trail. I think when you finish each trail, you just have to look back at it and see how your hike went, what you did, and what you would do differently."
Active Iron is kind enough to take on an empty stomach and gives you strong absorption when you need it. It targets the natural site of iron absorption in the intestine, increasing the amount absorbed and making more iron available to your body. Active Iron's advanced protein formulation is non-irritating to the stomach and does not cause inflammation preventing unwanted side-effects such as stomach pain, cramp, sickness, constipation and flatulence. Active Iron was developed with scientists at Trinity College Dublin. The new technology uses a unique iron-whey protein formulation that modifies release, providing gut cell protection with increased absorption. Clinical evaluation shows significantly higher absorption of iron than the gold standard, ferrous sulfate.* *Wang et al. Acta Haematologica, in press 2017. 
Check out the nominees for the other categories in the Outsider Awards:
Public Vote Categories:
Just Eat Fit Food Award 
Audience Choice Award − brought to you by Tullamore DEW
Best Outdoor Adventure Event – brought to you by Failte Ireland 
Best Outdoor Escape/Provider 
Best Outdoor Adventure Film