Badass, bold and downright ballsy! We put the call out in the last issue of Outsider for you, our readers, to let us know about the most amazing people from the Irish outdoor and adventure scene in 2018! And you didn't let us down.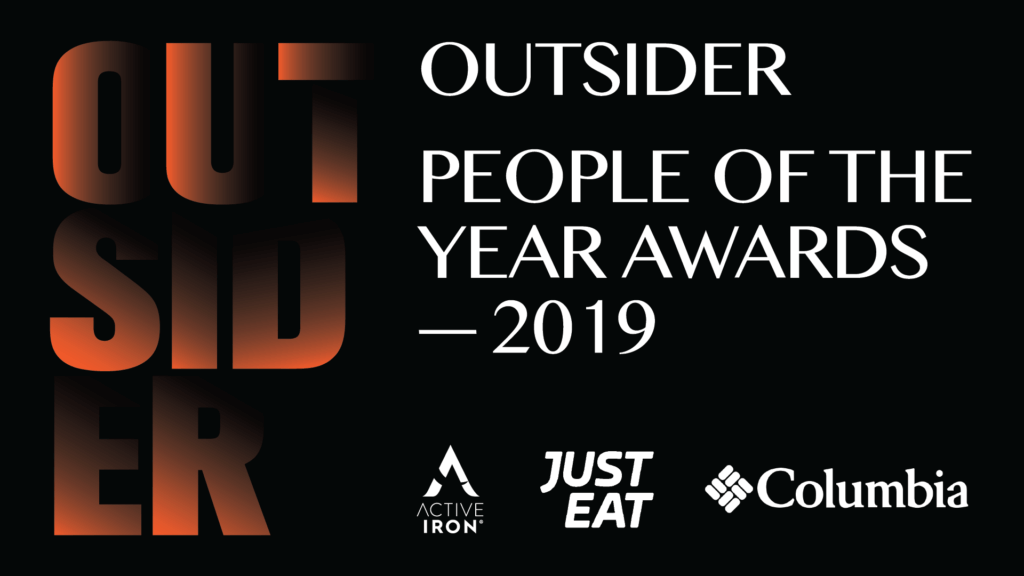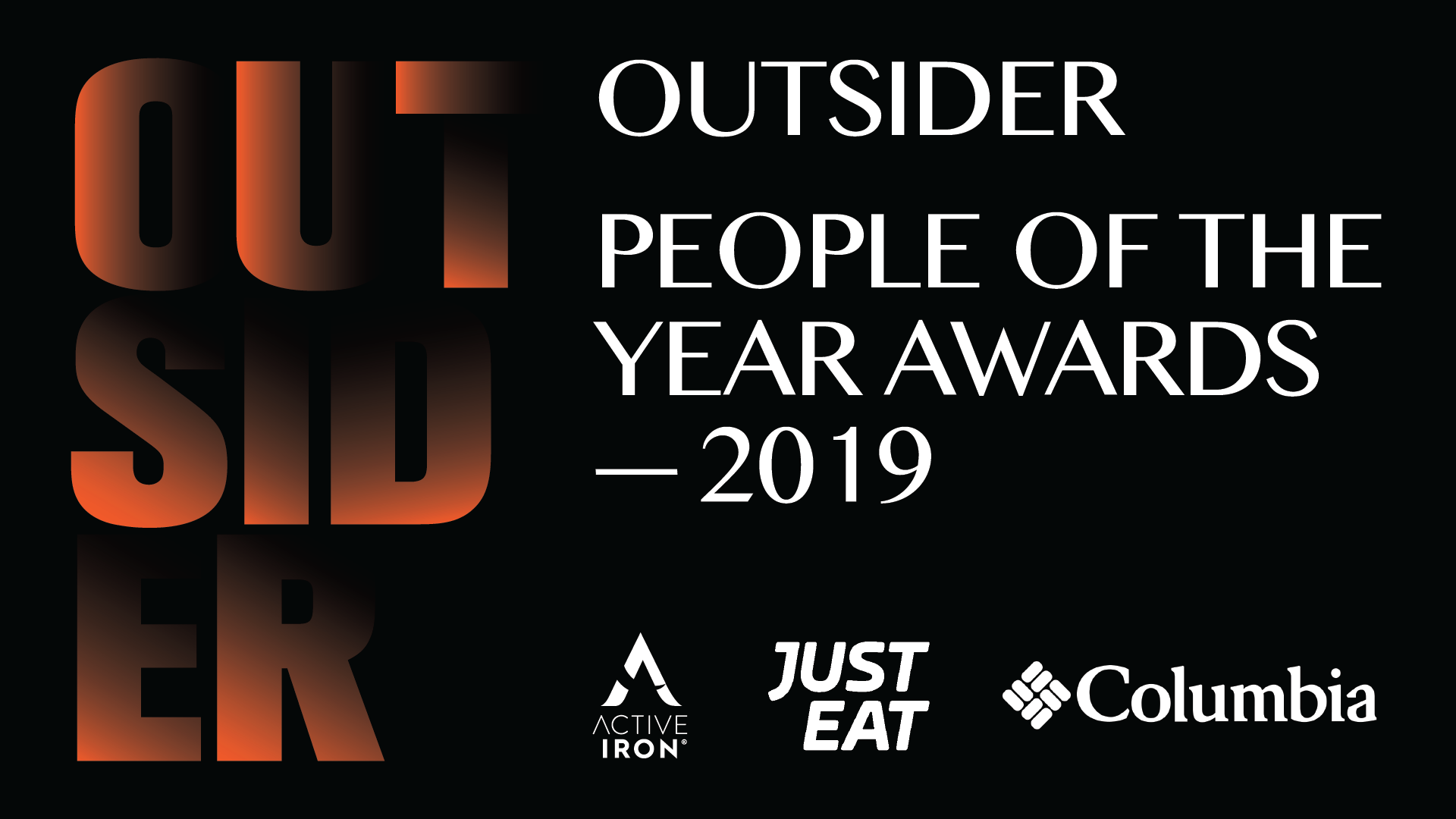 We were bowled over by both the quality and quantity of the stories you sent us. So sit down, make yourself comfortable and read the spine-tingling and inspirational stories of these extraordinary people who are now officially on the long list of nominees for the #OutsiderAwards. The winners will be announced at the Outsider People of the Year Awards on 30 January at the Sugar Club, Dublin. You can purchase tickets for the awards here.
Public Vote Categories:
Just Eat Fit Food Award
Audience Choice Award − brought to you by Tullamore DEW
Best Outdoor Adventure Event – brought to you by Failte Ireland
Best Outdoor Escape/Provider
Best Outdoor Adventure Film
Best Outdoor Adventure Photo
You can vote for the categories above by scrolling to the bottom of the article.
The following legends are our nominees for the Best Newcomer or Breakthrough Achievement.
1. Ellie Berry and Carl Lang, hikers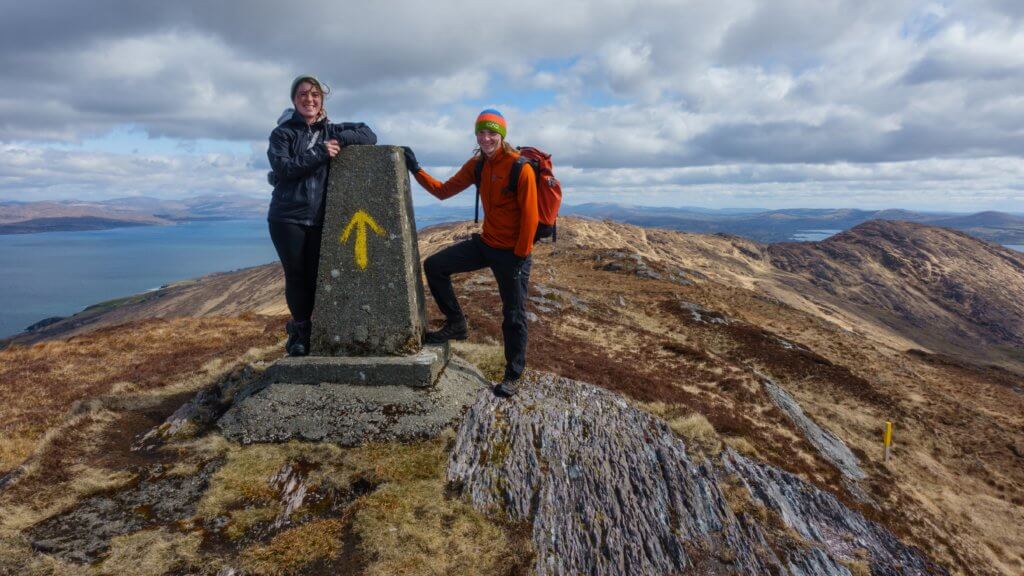 Ellie Berry (24) and Carl Lange (27), an Irish couple who met while enjoying the great outdoors by rock climbing, took on the daunting yet exciting challenge of walking all of the National Waymarked Trails of Ireland this year. There are 42 trails in this network, ranging from medium to intense walks and their combined distances total an amazing 3,750km. As we go to press, the pair has already hiked nearly 3,000km and has just 840km to go.
The idea for this challenge was spawned when the two were living in a tent in France about four years ago. They had a taste of long-distance walking as they hiked 1,100km through France and Spain along the Camino Del Norte and they were hooked! So, they decided to take their adventurous spirit back to their home country.
"One thing that we really want is for other people to get out and walk in Ireland," says Carl, who hails from Roscommon. "We make videos and write blog posts in order to get more people out. That's kind of been our whole overarching goal. The trails deserve to be walked."
Carl has a background in software development and this is the third time that he has quit his job to embark on a monumental journey in the outdoors. "It's difficult to sit in the office when you can see out the window," he says.
Having studied photography in college, Tipperary girl Ellie appreciates the outdoors from a slightly different lens. She has witnessed the beauty of the Irish landscape throughout this journey by witnessing how the people of Ireland are connected to the land.
Although these hikes are beautiful, at points, this challenge tested Ellie and Carl's mental, emotional and physical strength. But, Ellie believes that having a partner in this daring feat has propelled both her and Carl forward.
"I feel like if I was there by myself, I might be more inclined to just stop," says Ellie. "But, there is that external motivation beside you being like 'OK come on, we can make it to that bridge'. And then you make it to that bridge and you keep going."
2. Shirley Thompson, ocean rower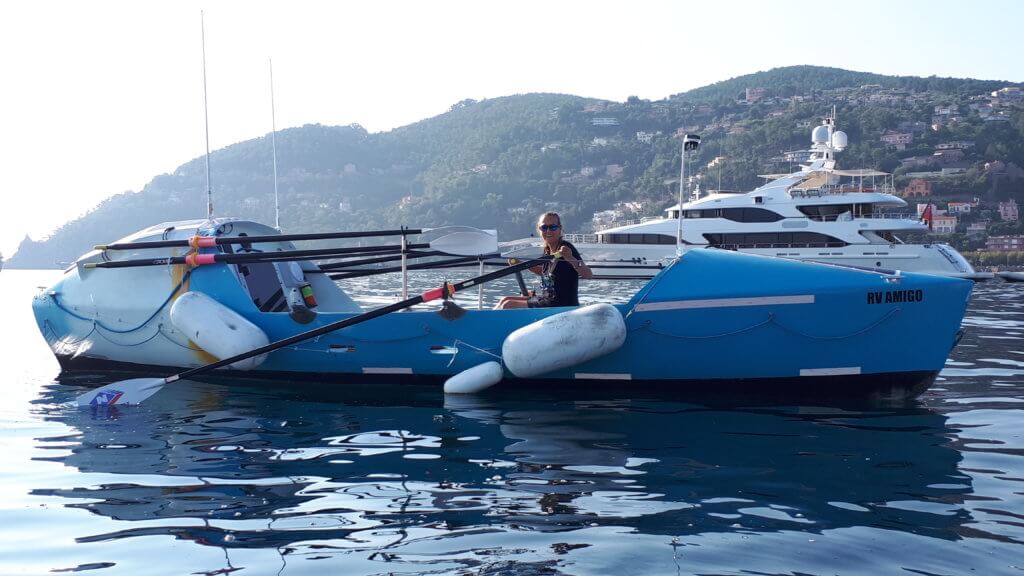 The 60th birthday is a milestone in many people's lives. The majority of people will throw a big bash, get drunk and eat a lot of cake. But when Belfast's Shirley Thompson turned the big six-O, she decided that she would do a solo, unsupported row across the Atlantic Ocean. If she succeeds, she will be the oldest woman to ever row an ocean solo, and the first Irish woman to row any ocean solo.
Although Shirley is no stranger to adventure (she's an ultra-running ninja!), she is a total novice to world of rowing. "I started rowing because I decided I wanted to row an ocean. I only learned to swim a month ago. But I wanted to do something really, really incredible for my 60th birthday," she says.
Shirley's lack of experience is not holding her back one bit. She believes, like we believe, that in these endurance challenges, the mind controls the body. "In every race I've ever done, what has got me to the finish line is my head, not my legs. Over a certain distance, your legs can't carry you another few kilometres, but your mind will push you."
So why at the age of 60, when most of us are starting to wind down into retirement, did she feel the need to go off and row across an ocean? Shirley's reasoning will definitely resonate with many women out there. "As you get older, you can feel less validated. I feel the older you get as a woman the less you are considered. There's a completely different mindset for older men and older women.
"I don't feel any different than I did when I was 17 except that maybe I'm more determined. I think we get considered as kind of past our sell-by date. It is frustrating, and it's neither fair nor true. I think it holds quite a lot of women back. I really hope it will inspire some people to do something when they are a bit older because I think we can do so much more if we just push ourselves."
Shirley's adventure begins in November 2018 and she hopes to finish three months later.
3. Brian Maher, swimmer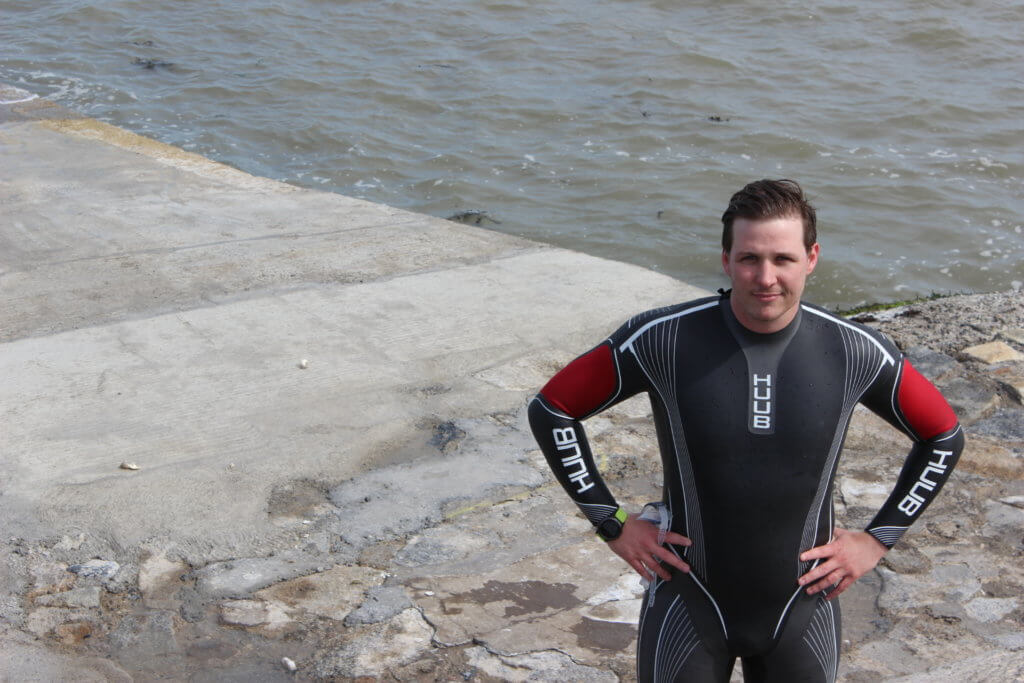 Hailing from Bray in Co, Wicklow, Brian Maher has spent the last few years undertaking mad challenges to raise money for Special Olympics Ireland. In total, he has raised close to €70,000 for the charity.
"This is the fourth challenge I've done for Special Olympics Ireland. It started back in 2011. I did five marathons in five days, starting in Limerick and finishing in Dublin. The following year, I did that same route but as an ultra-marathon. It was nearly 130 miles non-stop. Then I did a cycle the year after on a spinning bike. I don't come from a sporting background, I just like to challenge myself."
This year, the 98FM presenter took on The Big Swim, a 10km swim from Poolbeg Lighthouse to Sandycove. Before D-day, Brian's biggest swim was from Blackrock to the Dun Laoghaire Harbour wall, which is roughly 3km long.
The conditions on the day were really challenging too.
"The conditions were probably worse than I've ever swum in before, so it was a tough one. The Defence Forces weren't too keen on me going out that day. It was actually cancelled a couple of weeks previous for the same reason. But I was eager to try and just get it done. So I put on a brave face and just went for it.
"I was 1km in and stopped for a quick drink, I looked back and could still see the place where I started. I was like, 'Oh crap, I'm only here?!' In the back of my head, I wanted them to tell me the conditions were too bad and pull me out, but I couldn't make that call knowing we had already raised money for Special Olympics Ireland."
It was the right call. Brian completed the challenge with flying colours. "As I neared the finish, one of the athletes from the Special Olympics Irish team joined me which gave me a huge boost. It was quite special. There's something about open-water swimming; it's very liberating and just totally different than any other sport."
4. Gabriel Greally, cyclist and hiker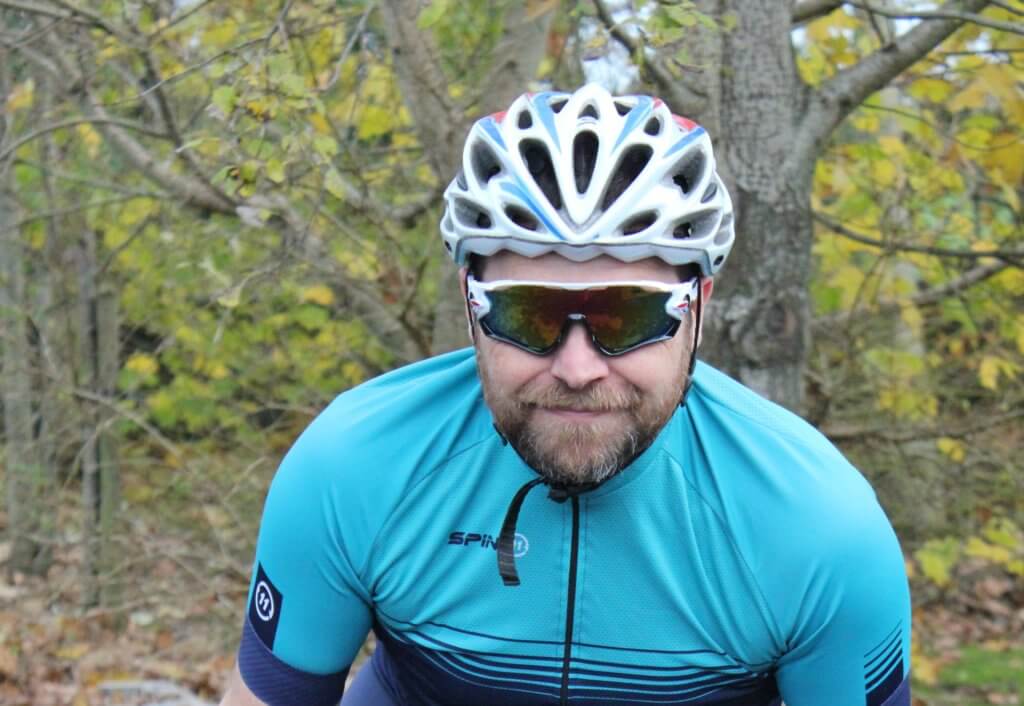 Ordinary people are increasingly pushing their limits and doing extraordinary things to raise money for charity. Gabriel Greally (46) from Clarinbridge, Co Galway, took on his own version of the Pedal2Peak Challenge this year.
"The challenge was to climb the highest peak in each province, one per weekend. On top of this was the additional challenge of cycling from my home in Galway to the start of each climb," says Gabriel.
Gabriel wanted to do this for the youth mental health charity Jigsaw. "I am passionate about the subject of mental health. I wanted to do something in some small way to help to reduce the stigma that exists around mental health and also to raise much-needed funds for a charity like Jigsaw.
"I wanted to do a solo challenge prior to taking part in the group charity cycle for Jigsaw, which is called the Boximo Giro D'Jigsaw. I also wanted it to symbolise the ups and downs of emotions that someone experiences while struggling with their mental health. First, I climbed Slieve Donard in Co Down (925m), and cycled 278km. The weekend after, I climbed Lugnaquilla, Co Wicklow (850m), and cycled 214km. Mweelrea in Co Mayo was next, with a 90km cycle. The final climb was Ireland's highest peak Carrauntoohil in Co Kerry (1,038m) with a 200km cycle. To top it all off, I did the Boximo Giro D'Jigsaw at the end of September. This is a group cycle that takes place over three days and covers 480km," recounts Gabriel.
"The cycle legs took the longest times while the climbs were all between four and seven hours. The longest cycle was from Galway to Kilkeel in Co Down. I was on the road (including stops) for more than 14 hours."
Gabriel considers himself an ordinary man. "I was not coming from a racing pedigree or any vast experience of endurance events, so the entire thing was a major challenge. Let's just say, I don't think I set any records so don't call up the Guinness Book of Records just yet!"
5. Ciarán Fitzgerald, ultra-runner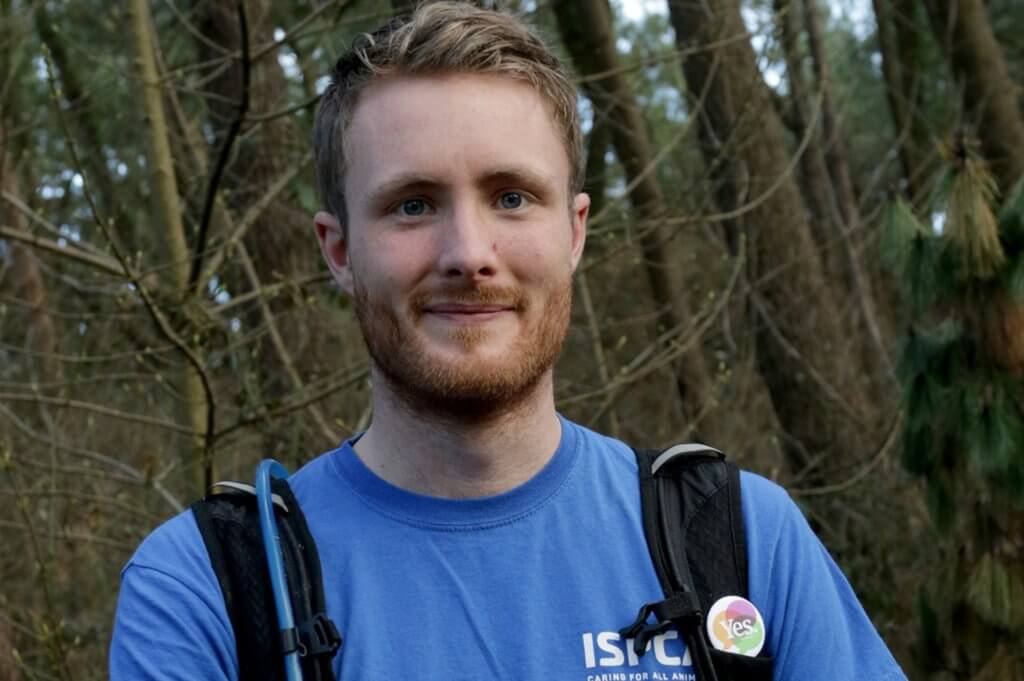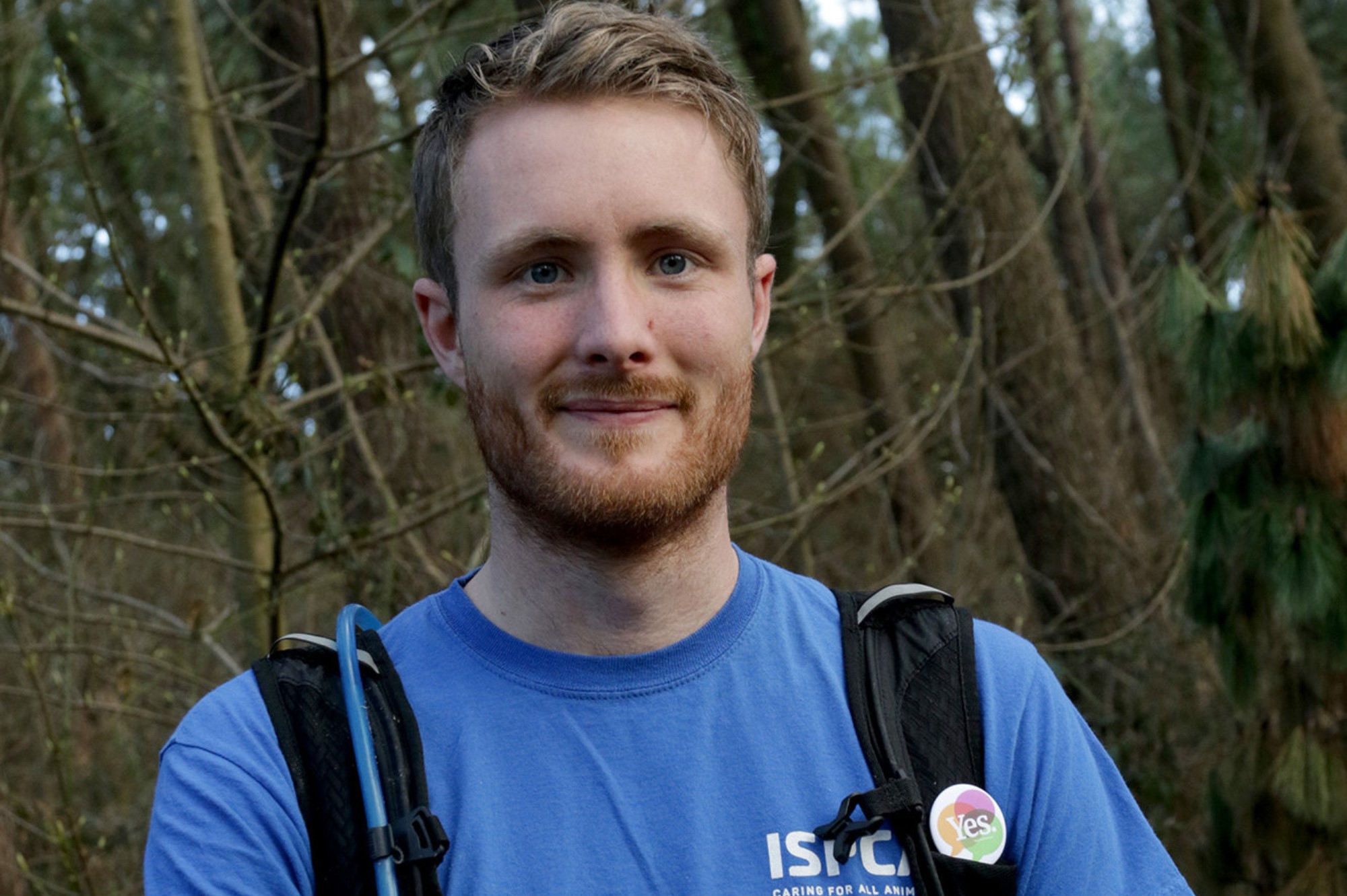 Novice ultra-runner Ciarán Fitzgerald (28) took on a 600km trail run in 2018 to raise money for the ISPCA. The Waterford man ran coast to coast (from Bray Head, Valentia Island, to Marley Park, Dublin) in just six days. He finished three days ahead of schedule!
No stranger to the world of endurance, the avid cyclist has already completed the inaugural TransAtlanticWay, the 2,500km self-supported cycle race between Dublin and Cork via the Wild Atlantic Way, in nine days.
But this ultra-running adventure saw him step out of his comfort zone. "The idea was to do something people would think I couldn't complete. So I took up running last September, giving myself just under a year to train for the run. I felt that if I did another cycling challenge people would be like, 'Ah he could probably finish that,' and would, therefore, be less likely to take notice. That's when I decided to do a run instead," he says.
"Apart from Achilles and knee niggles, the run was actually easier than I thought it would be. I put that solely down to being in a positive headspace. As the saying goes – it's often 30% physical and 70% mental in endurance sport.
"I credit this positive head space to the interactions I had with the animals along the way. I think humans can learn an awful lot from animals. They are, for the most part, unconcerned with who we are or what we want. This is a humbling thought to get in the middle of a 600km run.
"I found this new perspective extremely helpful, especially during those times when the distance ahead of me or the pain in my legs became a little overwhelming. It made me just chill out and see the wood for the trees. I was just a guy running. I could choose to keep going or to stop. I could choose to focus on the pain and the distance or I could dip my head, take a sip from my Camelback and then head off a bit further down the trail."
6. Sarah Brady, ultra-runner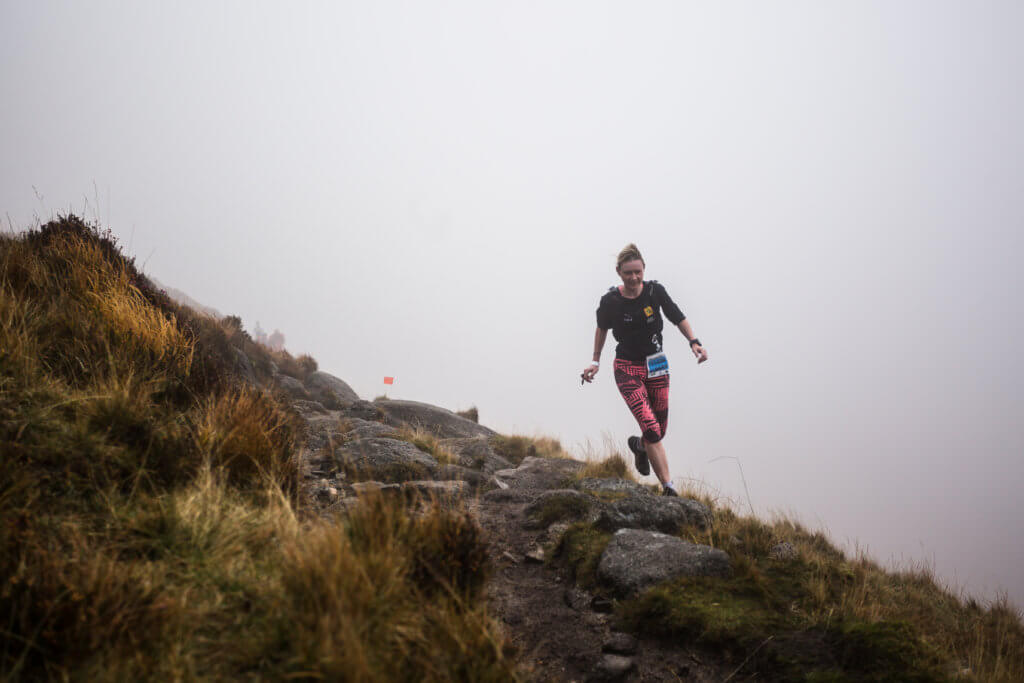 Tipperary woman Sarah Brady (29) is the one to watch lately on the Irish trail running scene. Less than two years after running her first ultra, Sarah broke the female record for the 127km Wicklow Way Race (16hrs 50mins) and the 70km Sli Gaeltacht Mhuscrai Ultra (9hrs 1min). She started running, like so many women, by doing the Women's Mini Marathon.
"I wasn't sporty at all, it was just something my friends were doing so I said I'd tag along. The following December, I joined Trailheads and discovered trail running. I was instantly hooked and wondered where this sport had been all my life," says Sarah.
This year alone, she was the pacer for athletes who wanted to finish the Irish 50k championships in 4 hours and 45 minutes and was the third woman across the line at the Glendalough Clover 80k. In March she came in first for women and set a course record at the Slí Mhuscrai. She was the second woman home in the Ballyhoura Mountain Marathon, broke the female record for The Wicklow Way Race, was second female in The Kerry Way UltraLite and was sixth female in the Garmin Mourne Skyline race.
"I'd put so much into preparing for it, both physically and mentally, and made a lot of sacrifices along the way, so it was great to have it all pay off. It was my second attempt at the record. I'd been dreaming of that moment for two whole years. It was possibly the best day of my life!
"What I love about trail and ultra-running is the unpredictability of it all. The possibility of getting lost, which I often do, adds to the sense of adventure. Conditions make such a difference too. The weather can change so quickly in the mountains and you have to be ready to roll with whatever it throws at you."
Sarah has big plans for the year ahead. She hopes to qualify for the Irish team for the Trail World Championships, has signed up for the 120km Lavaredo Ultra Trail in Italy and hopes to take on the 200km Kerry Way Ultra.
7. Ken O'Shea, swimmer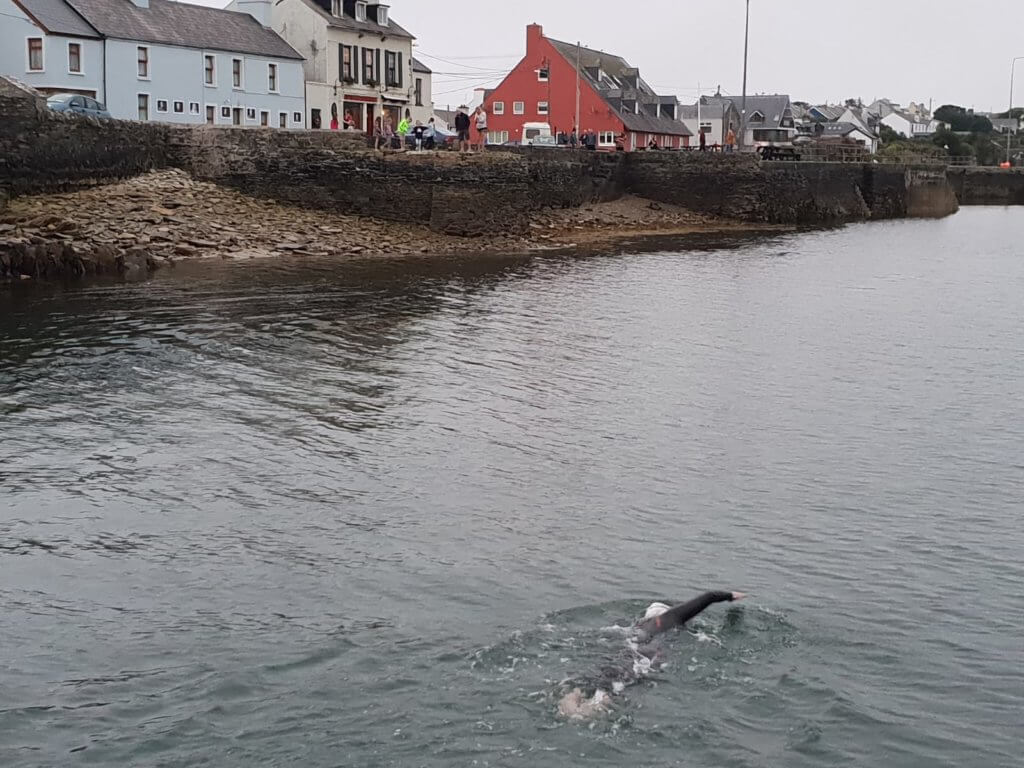 It was only about a year ago that Cork man Ken O'Shea (47) decided that he wanted to swim from the iconic lighthouse at Fastnet Rock to Crookhaven in Cork.
But his reasons for undertaking the swim as a way to raise money for the RNLI were solidified during the Fastnet disaster, back in 1979.
In August of that year, Ken travelled to Barleycove Beach in West Cork with his family for a holiday. While parked in their small caravan, a massive storm hit the Irish coast. Ken's father was dispatched into the storm to help scour the beach's dunes in search of people who had been washed out of their tents, and their caravan helped shelter those who had been rescued during the terrible weather.
But, out to sea, that storm took the lives of 18 sailors.
"The people who did the most that night and took the biggest risks were local RNLI crews, and they did incredible work," says Ken.
"It left a big impression on me that volunteers were going out in these relatively tiny boats risking their lives in hurricane conditions to try and save people."
Ken, who works for RTE, caught the open-water swimming bug about five years ago. Two years ago, he even swam across Galway Bay. He then set his sights on an even larger challenge – swimming in truly open ocean from Fastnet to Crookhaven.
"It was slightly surreal, swimming in very murky conditions where there was no horizon even. You couldn't see the horizon because the sea just melted into the fog and melted into the sky. I didn't see the sun all day, so there was no passage of the sun to let me know how long I'd been in the water. It was unlike any other swim I'd ever done," says Ken.
Ken finally reached his destination after eight-and-a-half hours and 22km of non-stop swimming. And he raised a tidy €1,700 for the wonderful RNLI.
8. Patrick McMillan, skier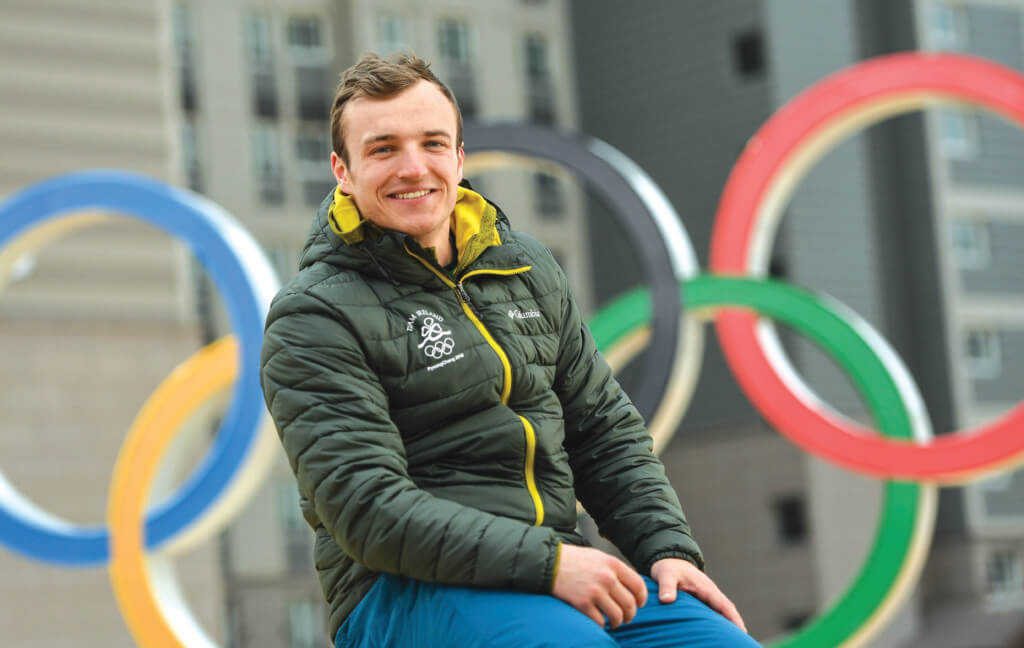 When you grow up in Ireland with little to no snow and negligible snow sports tradition, the odds of becoming a professional alpine skier are heavily stacked against you. Which makes the achievements of Patrick McMillan (26) all the more remarkable.
This year, Patrick represented Ireland at the 2018 Winter Olympics in Pyeongchang, South Korea. In doing so, he became only the second Irishman to ever compete in downhill skiing at the Olympics.
So how does a boy who was born in Donegal and grew up in Clare wind up competing with the best in skiing? Determination!
Patrick had a pretty standard introduction to sport. He loved hurling and rugby all through his adolescence at secondary school in King's Hospital in Co Meath but it was on a family holiday to Austria where he caught the skiing bug.
Not content to sate that love with an annual ski holiday, after school, he moved to Austria to pursue this dream of becoming a professional alpine ski racer. He began training at the Bennie Raich Centre in Austria where he competed in his first professional races against international competitors.
Battling broken bones and multiple severe injuries, Patrick never let his determination to get on the alpine scene waver.
As well as the Olympics, Patrick has now represented Ireland at multiple world championships for downhill, alpine-combined, and Super-G racing. At the Olympics, Patrick secured a 52nd place finish in the Downhill category, and came in 48th in the Super-G event.
He is currently ranked 285 in the world for alpine skiing according to the International Ski Federation, and he has no intention of slowing down any time soon.
"The future looks very bright for Irish skiing and I'm more motivated than ever to keep on going," Patrick told the Irish Times after the games. "I've had a taste of what it's like now and I need to come and do it again and make a result that really stands out. Four years and eight years from now, I have high hopes."
Check out the nominees for the other categories in the Outsider Awards:
Public Vote Categories:
Just Eat Fit Food Award 
Audience Choice Award − brought to you by Tullamore DEW
Best Outdoor Adventure Event – brought to you by Failte Ireland 
Best Outdoor Escape/Provider 
Best Outdoor Adventure Film 
Best Outdoor Adventure Photo 
PLACE YOUR VOTE BY FILLING OUT THE SURVEY MONKEY FORM BELOW