June is "Open Mountain Month" for Helly Hansen. To kick off this month we attended an Open Mountain Explorer Experience with Helly Hansen and Dublin Wicklow Mountain Rescue Team (DWMRT) in the Wicklow Mountains. It was a stunning day in Glendalough, not a cloud in the sky! We got to see the rescue dogs in action, a rescue carry-out demonstration by the Mountain Rescue Team members. We also got the chance to have a chat with members of the team. It's not every day that you get to ask a member of Mountain Rescue questions, so we thought we would share it!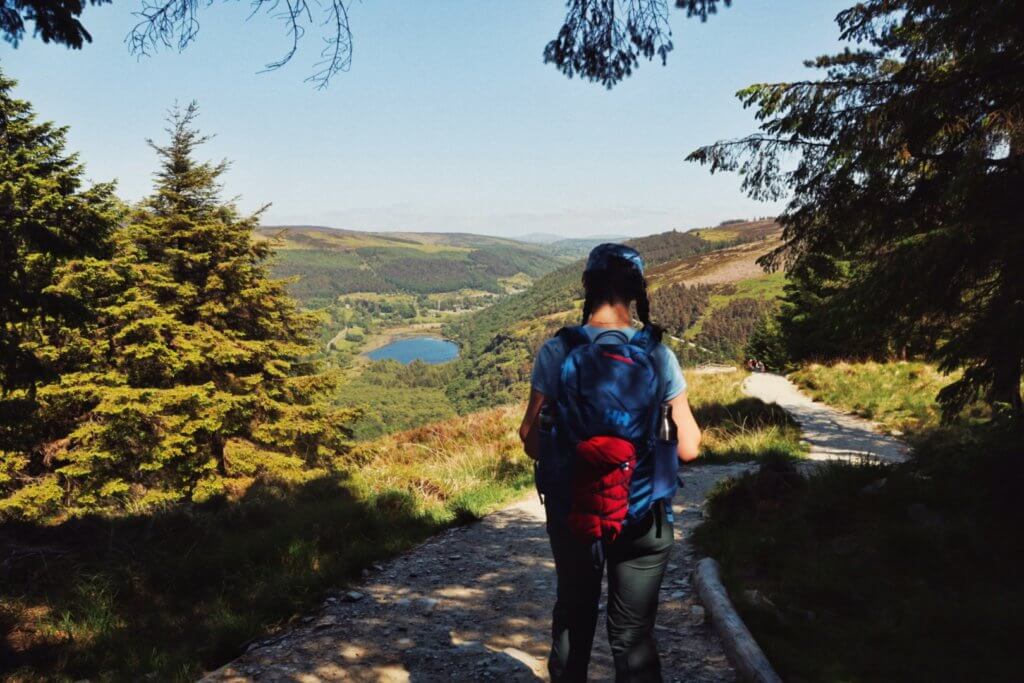 How long to each call-out?
On average it takes the teams 30-45 mins to get on-site for a rescue. This however is just driving time, it is quite common that from here the team will have to navigate an open hillside or forest in order to locate the casualty and begin providing aid. It can vary massively if the casualty is unable to identify their location too. Over the past few years, however, the team has added trained search dogs and specialist drones to their arsenal, both of which can massively help speed up search and rescue missions.
In order to be a member of DWMRT you ideally need to be within a 45-minute drive of Glendalough.
What are the skills required to be on a Mountain Rescue Team?
There are 3 skills sets are needed to be a Mountain Rescue Team member:
1. Medical
You will be taught everything you need to know in order to be on the team. However, you must have a willingness to learn. Past experience can be very helpful in speeding up the learning process too. Mountain Rescue first aid is quite different from regular first aid however as the team have to content with what they call "environmentals" such as hyperthermia.
2. Mountain Skills
You must have completed Mountain Skills training and been assessed by an external mountain skills assessor. There are a number of accredited Mountain Skills assessors on the Mountain Rescue Team, but in order for it to count you must be assessed externally. This is done in your own time.
3. Crag or Rope Work
You'll be taught this. While all members of mountain rescue have a advanced skillset in all 3 of these areas some are more proficient than others. 20/68 team members on DWMRT are rope rescue heroes and will be called upon when rescues require advanced rope knowledge. Technical stuff has to be of interest as there is a lot to learn.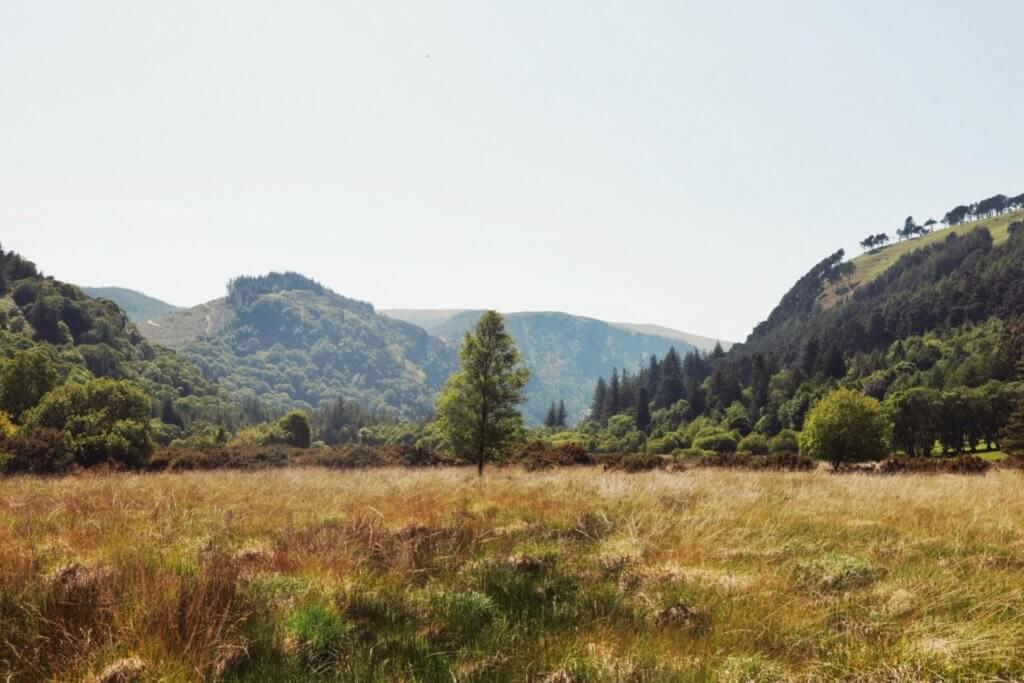 How many team members attend a call-out?
There are about 65 active responders on the DWMRT. The number of team members required to attend will depend on the rescue. 6 team members are required for a crag rescue while a severe lower leg callout, which is very common, may require 35 team members. This is because when a stretcher is involved the human-power required goes way up. There are also other jobs that must be attended to during a rescue, these include but are not limited to; route finding, stretcher alternations, and providing a backrope for the stretcher on steep ground.
What time of year is busy?
It is unpredictably busy all year round. With summer comes an increased volume of people outdoors, therefore the team see an increase in lower leg injuries. With winter they see an increase in condition-related issues. Snow hunters commonly get their cars stuck and need assistance.
Other Rescue Teams such as Kerry get some serious callouts, especially in winter when the chance of something going wrong in the mountains increases. One piece of advise the DWMRT offer is:  If you want to do more gnarly climbs, start guided. This will vastly decrease your chance of ever needing Mountain Rescue.
How many callouts do you get per year?
The DWMRT get over 100 call-outs per year which is about 2 per week. 2014 was the first year where the team received over 100 callouts and ever since it's always been over 100 annually. These call-outs are varied. They receive callouts from people with no experience and people with years of high-level experience.
One important point to make is that we hold no judgement for any of our victims. We always have respect for people who are spending time outdoors. If you have to call in the Rescue Team because something unpredictable happened that's life! Better to call it in and get home safe than to be too proud and potentially end up in a worse situation!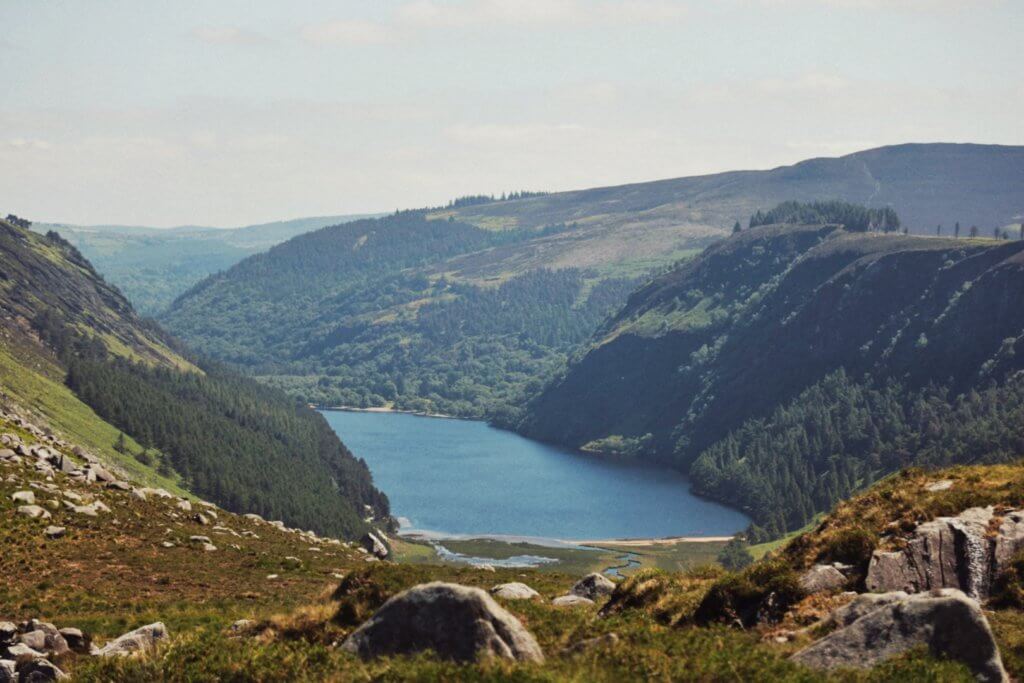 What apps do you recommend people download?
Hiiker is a great app it's something we use on the rescue team. All we are interested in is functionality, and if an app gets us to the victim quicker that's good for us! There is a wde-scale of maps available on Hiiker including East-West maps which are the best options for us.
Do you ever get overnight rescues?
Yes we have. They are not common. We had a group of experienced hill walkers who were hiking around Wicklow. Heavy rain made a river crossing they had made earlier in the day impassable. The river swelled massively and with a waterfall about 300m downstream, they made the smart decision to call it in for assistance. They had to spend the night out until the river calmed and they could cross with the assistance for ropework by the DWMRT.
What is the proportion of Search and Rescue vs Rescue?
Technological advances and the introduction of the dog team have made it such that we mostly just have rescues now, however, we do get the occasional search.
How do you raise funds for the team?
The team has a number of ways of getting the much-needed funds in order to keep the team running. They have an online merch shop as well as 3 events during the year: Walk The Line, Run The Line, and The Art O'Neill. If you want to support the team and have a great outdoor experience sign up to one of these awesome events!
Like this article? Check out these.
Staying Safe In the Hills with DWMRT
How Do I Start Hiking? Everything You Need To Know

Previous Post

Next Post