In preparation for the Wicklow 200 on the 11th of June 2023, this weekend, we tackled the route a few months ago. With the event just a few days ahead, We thought we would share a few last-minute thoughts and tips about the event!
Our overall thoughts of the Wicklow 200 route for 2023 are; it's tough! It's genuinely really going to be a challenge for the vast majority of people. We have done 200-kilometre cycles in the past even up to 300 km in one day, and this was the hardest cycle we think we've ever done! The compilation of distance, duration, and elevation made it one of one of the most challenging days we have had in the saddle.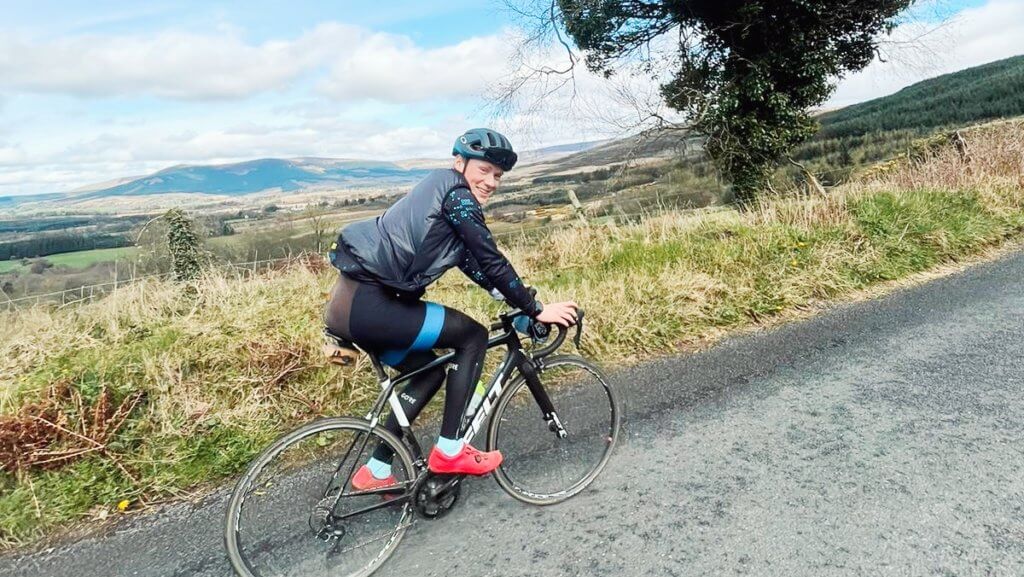 Audience Q&A
We put a call out for questions about the Wicklow 200 route on our social media channels. Here are some of the questions.
Is there a cut-off time?
Yes, there is a cut-off time. 6 pm is the time to be back in Bray which gives you 11 hours to complete the 200km. The 6 pm cut-off is the same for all the distances.
How much elevation is there?
Across the three distances, the 100km has about 1500 meters of climb, the 150km has 2200 meters and the 200km has 3400 meters.
What is the average time of completion?
It took us eight and a half hours and that's where the decent amount of cycling experience and fitness.
Nutrition
We got a lot of questions about nutrition after our recce of the Wicklow 200. Nutrition is incredibly personal and we would not want to prescribe a nutrition plan in case it didnt work for you! Ideally, you will by now have an idea of what you like to eat on the bike. We would stay stick with that. Don't test anything new. To give you an idea, here is a list of all the things we consumed on the day we did the route:
Breakfast:
Toast with Banana & Peanut Butter
Black Coffee
On the Bike:
4x Naked bars
1x caffeine power gel
1x Banana
2x bottles of water
Bike Stops:
Coffee
Banana Bread
Chips & Fanta
Watch Our Wicklow 200 Nutrition Video
Do you need a carbon fibre bike?
We wouldn't say that a carbon bike is necessary at all! Carbon is definitely not the only option there are loads of different materials out there for bikes that were being more than capable of doing any of the distances. The bike you have now, so long as it is in working order will be perfect!
What was your favourite part of the route?
My favourite section with the sections that I'd honestly never ridden before I has upset I've written my bike twice extensively in Wicklow or so I thought but there were huge sort of done artouch to before and they have stunning views of really really nice sections of Road in Southway club thanks very much here's the lineup.
Top Tips
Having done the route we have a few tips that we want to share to make sure you have the best possible day for the Wicklow 200.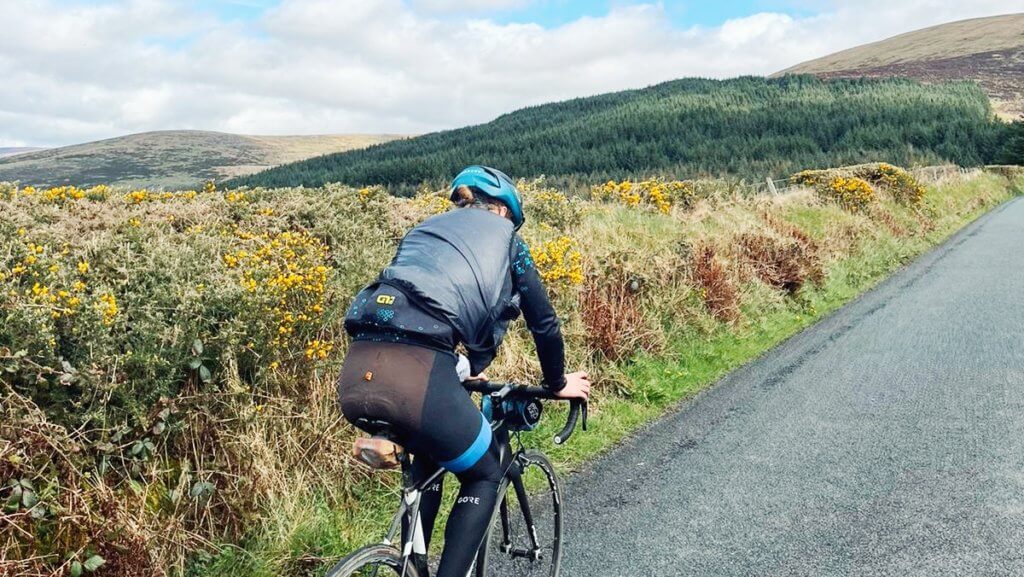 Bike Tips for the Wicklow 200
Make sure your bike is comfortable and functional. Take your bike for a short cycle a day or two before the 11th to make sure everything is in working order. Better to find this out a day or two before than on the course.
Pacing Tips for the Wicklow 200
It's a long day out so make sure to start off easy. This will be a challenge though, there are a few very steep climbs at the beginning of the route. Kilgaron Hill and the Devil's Elbow are both quite steep so keep the chain in your easiest gear and take your time up them.
Take a moment at the 2 food stops, (Valleymount and Laragh) to catch your breath, fill you bottles and grab a snack (if you need it). Be careful not to stay too long though as it can be hard to get going again!
The final 2 climbs, Shea Elliot and Sleave Mann, are going to be a challenge so try and conserve some energy for them. When youtube over them there are some deceptively steep rollers on your way to the finish too.
Preparation Tips
There are 3 main things that are important to keep in mind in the days building up to a big event like this.
Hydration, make sure you are drinking plenty of water the day before the Wicklow 200.
Fueling, make sure you have larger portions to stock up your body's glycogen.
Sleep, try your best to get as much sleep as you can in the days leading up to the event. This will make a huge difference.
We hope you have an excellent day no matter what distance you do at this years Wicklow 200. It is set to be one of the best cycling days in Ireland this year so enjoy it!
Want More Wicklow 200 Content?