When it comes to choosing the perfect underwear for your adventures, SAXX Quest Boxers stand out as a game-changer. Designed with the needs of world travellers and outdoor enthusiasts in mind, these boxers offer unparalleled comfort, support, and durability. Whether you're embarking on a globetrotting adventure or exploring the great outdoors, SAXX Quest Boxers are here to elevate your experience to new heights!
SAXX are known for their Ballpark Pouch which is designed to reduce friction and keep everything in place.
Unparalleled Comfort and Support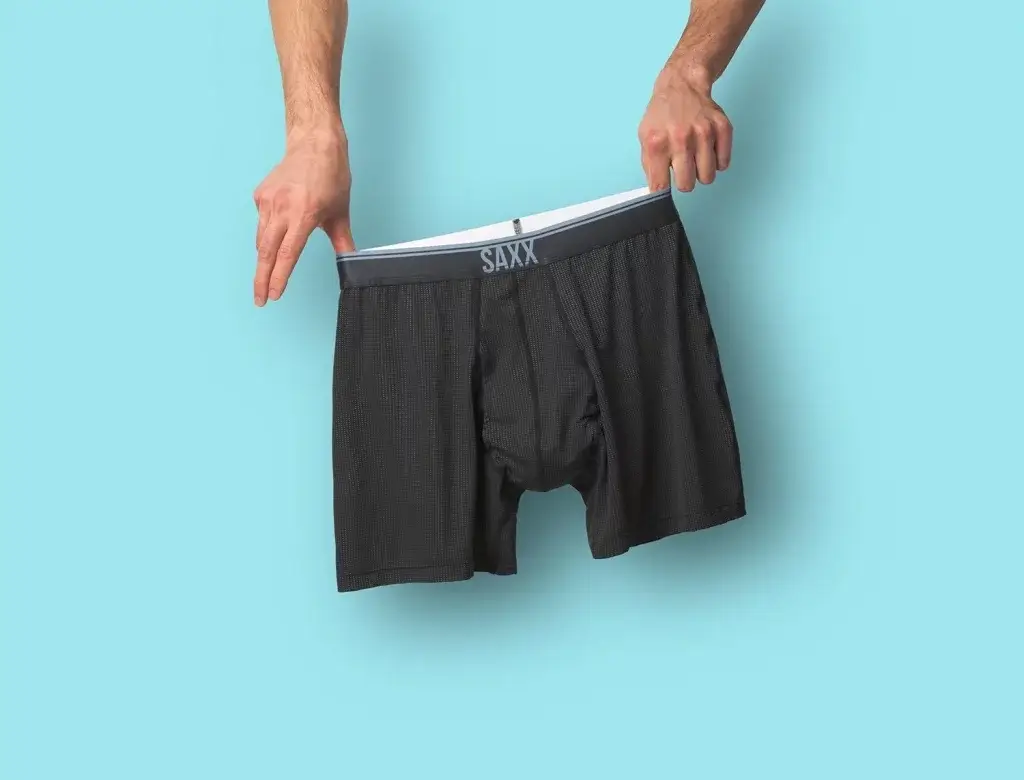 When it comes to travelling the world or indulging in outdoor adventures, comfort and support are crucial, and SAXX Quest Boxers deliver on both fronts. Crafted with meticulous attention to detail, these boxers feature SAXX's patented BallPark Pouch™, which provides incredible support and prevents chafing. The unique design keeps everything in place and offers friction-free support for maximum comfort during long journeys or intense physical activities. The ultra-soft and moisture-wicking fabric ensures you stay cool and dry, even in humid climates or while breaking a sweat on challenging trails. With SAXX Quest Boxers, you'll experience unmatched comfort from sunrise to sunset, making every adventure an enjoyable one.
Lightweight and Quick-Drying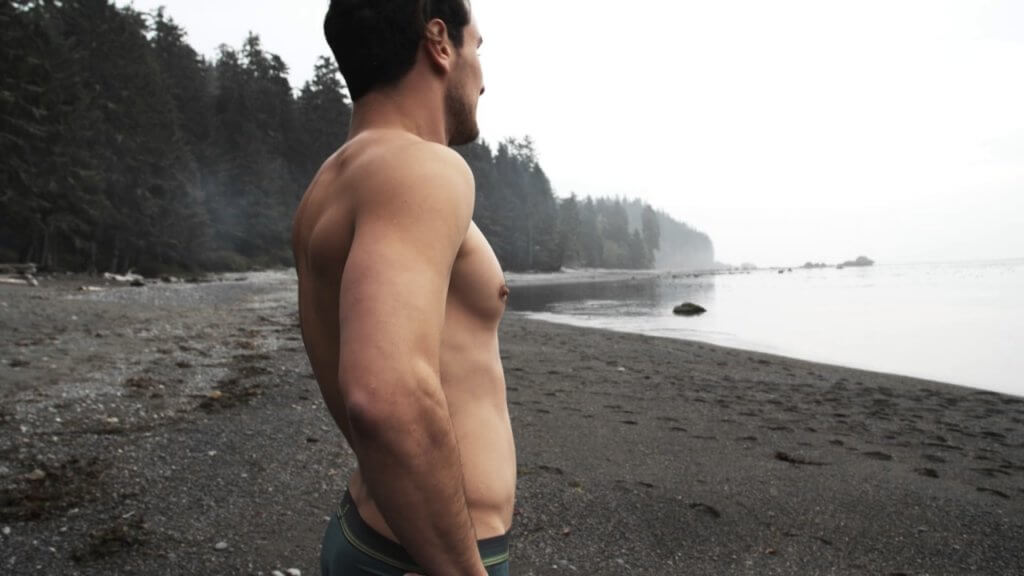 One of the key features that set SAXX Quest Boxers apart is their lightweight construction. Crafted from high-performance materials, these boxers are designed to be lightweight and packable, making them an ideal choice for travellers and outdoor enthusiasts. Whether you're backpacking through rugged terrains or exploring bustling cities, the lightweight fabric allows for easy movement without feeling restricted. Furthermore, the quick-drying properties of the fabric ensure that you can wash and dry these boxers on the go, minimizing the need for carrying multiple pairs or waiting for hours for them to dry. SAXX Quest Boxers offer convenience and practicality, allowing you to make the most of your adventures without compromising on comfort.
Durability and Versatility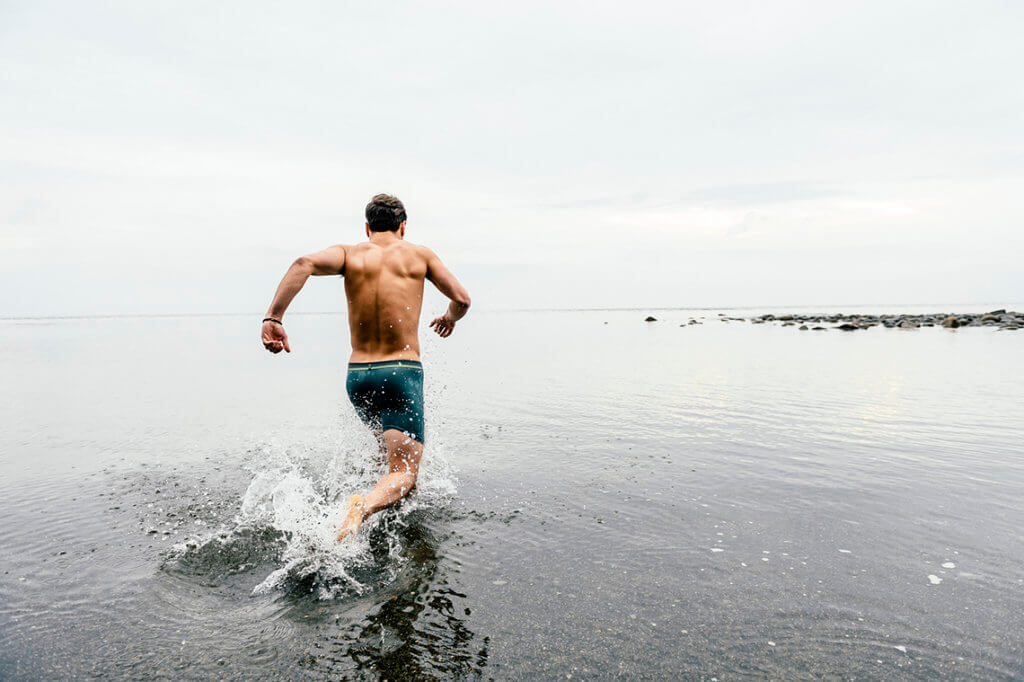 World travellers and outdoor enthusiasts need underwear that can withstand the rigours of their active lifestyle, and SAXX Quest Boxers are up to the challenge. The durable construction and high-quality materials ensure that these boxers can endure long journeys, rugged terrains, and frequent washing without losing their shape or comfort. Additionally, the versatility of SAXX Quest Boxers makes them a valuable addition to any traveller's or adventurer's wardrobe. From hiking and trekking to sightseeing and casual outings, these boxers are designed to meet the demands of various activities. They can seamlessly transition from a day on the trails to an evening in town, offering all-day comfort and support.
In conclusion, SAXX Quest Boxers are an excellent choice for world travellers and outdoor enthusiasts seeking unparalleled comfort, support, and durability. With their innovative design and features such as the BallPark Pouch™, lightweight construction, and quick-drying fabric, these boxers ensure optimal comfort and convenience during long journeys and intense physical activities. Whether you're exploring the world or tackling challenging trails, SAXX Quest Boxers are the ultimate companion that will keep you comfortable and confident every step of the way.
Giveaway

We have teamed up with SAXX and El's Big Juicy Balls to give away an awesome Father's Day package!
El's Big Juicy Balls were created by Elenor as a result of a passion for baking and a desire to create something tasty that wasn't jammed with sugar. As a runner, Elenor wanted to make something that would be good fuel for her training while also providing the sweet treat fix! We are giving away a gift box of El's Big Juicy balls and 2x pairs of SAXX to celebrate Father's Day and Men's Health Week! Enter below!
Like this? Check out these!
SAXX Underwear: Product We Love
Ultimate Father's Day Gift Guide

Previous Post

Next Post