School is finally out, and you know what that means: hyper children yearning for something to expel their energy and captivate their attention. Looking for activities to get your kids to embrace their creative and adventurous side? Look no further. 
Fun summer activities for your kids don't have to be day-long excursions that break the bank and take weeks to plan. Sunny days in the back garden or local park are the perfect opportunity to get outside and shake out that summer-energy that your kids have pent up. Adventures can be had with just a hoola-hoop, some rope, a ball or two, and imagination. Here are a few quick and easy games and activities that you and your children can enjoy right in your backyard during the summer.
1. Obstacle Course

You'd be surprised at what you can make with just a piece of string, a beach chair, and a bucket. Gather all of the materials and let your imagination do the rest. Some more material ideas can include tires, ladders, cones, boards, rope, benches, cricket bats, and a few footballs. Fix up and course, describe it to your children, sit back and time how fast they can complete the challenge!
2. D.I.Y. Movie Theatre
Have your kids help you set up a make-shift movie theatre in your backyard for a night of entertainment. Hang a clean white sheet on your clothesline as high as it can go. Then, to get the full experience of an actual drive-in movie, take various cardboard boxes to make small sit-in cars for the kids. Make sure the top of the box is open with the flaps folded inside the box. Lift one of the flaps so that it is slightly angled inward. Glue a black plastic plate to this flap to make a steering wheel. Then, glue four other black plastic plates to the outside of the box near the bottom (two on one side, two on the other) to create tires. Add a pillow and a blanket to the inside and you've got your self a comfy drive-intheatrer!
3. Giant Scrabble
Get large pieces of white foam-board from your local arts and crafts store. Cut out roughly 50 squares (30cm x 30cm) from the board. Draw giant letters on the squares. Then, stick two pieces of wood (roughly about 30cm) into the ground and attach a piece of string to connect the two. This will act as your board against which you can rest your letters. Pull up some pillows on to the grass to sit on, and learn some new words!
4. Slip and Slide
A fan-favorite. At your local hardware store, find the thickest roll of plastic sheeting available. Lay this roll out on your back garden making sure that it is relatively taut. Next, use tent stakes to secure the sides of the tarp in to the ground. Then, take pool noodles and cut them in half, length-wise so that there is now a flat side on the noodle (make sure these noodles cover the tent stakes for safety). Superglue the noodles all along the sides of the tarp, omitting the entry and exit points. Pour liquid body soap on to the tarp and hose down thoroughly with water. So, who's up first?
We have been experiencing a heat wave here in Ireland, so, in the effort to conserve water, maybe opt to postpone your slip and slide until we've had a bit of rain!
5. Build a Fort
Chairs, pillows, elastics, and blankets — that's all you need to make a wonderful fort in your backyard in which you and your kids can play games, do some crafts, and watch the starry night sky. Fix the chairs in any way that you see fit around your lawn. Drape the blankets and sheets over the tops of the chairs and attach them with elastics. Place some more blankets on the ground along with pillows and crawl on in.
6. Water Balloon Toss
On your kid's next playdate, fill up a few water balloons, have each kid pair up with someone else, and engage in a step by step water balloon toss! The objective is to not break you and your partner's water balloon. First, each partner will stand about a meter apart and toss the balloon to the other. Each time the balloon is successfully caught without it breaking, both partners take one step backwards until they are farther and farther apart. When a balloon breaks, that pair is out. The last pair standing wins!
7. Gardening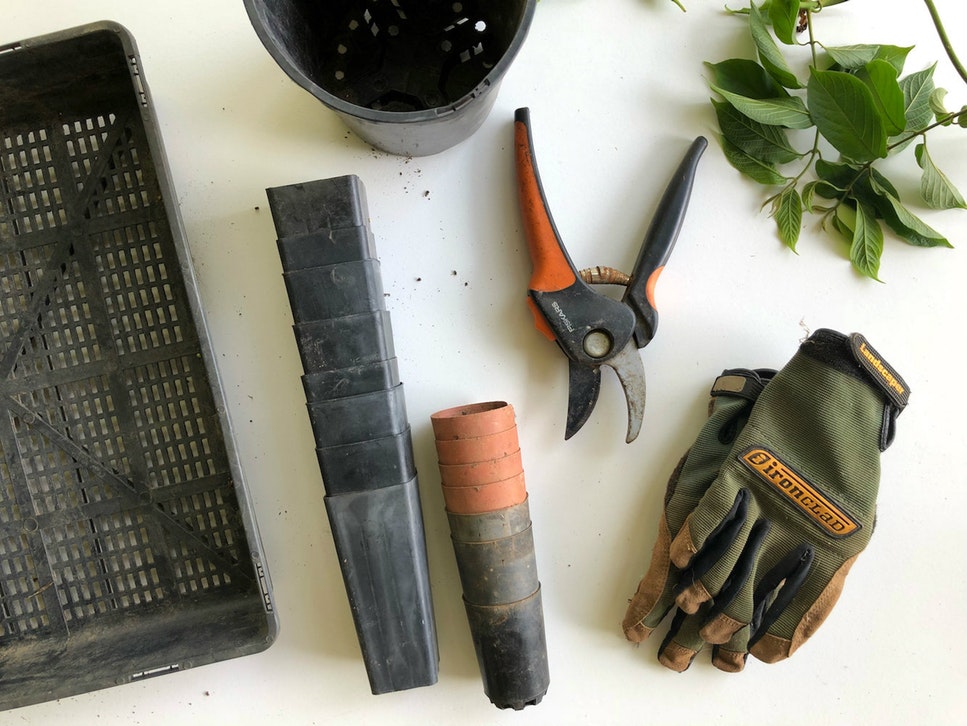 Gardening can be extremely enjoyable for children. Begin by teaching them the basics of the gardening tools and the different types of plants, flowers, spices, and vegetables in your garden. Then, let them get their hands dirty. Have them break the ground and till the soil, then have them transfer a few plants from their pots to their proper homes in the ground. Might be a bit of a messy clean-up at the end, but, that's what showers are for!
By: Bri Doherty
Check out our Hard as Nails podcast:
Like this? Check out these other articles:

Previous Post