Taking care of one's mental health is equally as important as nourishing physical health. If someone breaks a bone, there is almost no doubt that he/she will seek a physician to receive medical aid. However, due to the negative stigmas surrounding mental illness, if someone is suffering from an illness such as depression or anxiety, it is much less likely that they will seek medical attention or begin to treat their ailment.
Luckily, for those looking to take the first step in treating their symptoms, there are plenty of mental health apps that are engineered to help combat the negative and sometimes debilitating effects of mental illness.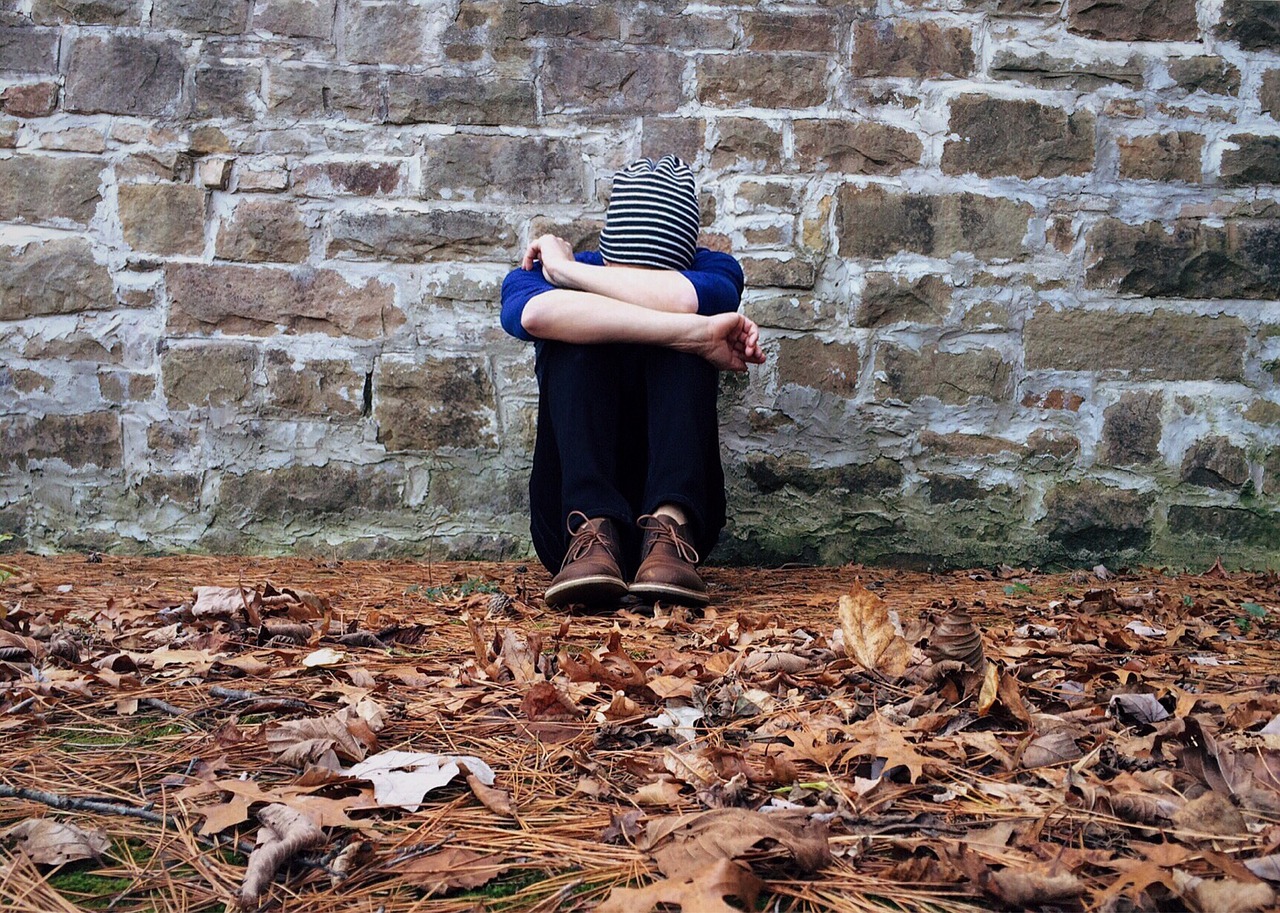 Anxiety
1. Mindshift
Price: Free
Available for: Android, iOS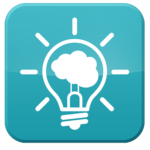 Mindshift is designed to help teens and young adults cope with anxiety. The app includes strategies to deal with everyday anxiety as well as specific tools to deal with sleep, perfectionism, social anxiety, panic, and conflict.
2. Self-Help Anxiety Management (SAM)
Price: Free
Available for: Android, iOS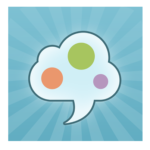 SAM offers a wide range of self-help methods for people who want to learn how to effectively control their anxiety. The app includes self-monitoring of anxiety on a graphical display; 25 self-help options covering physical relaxation, mental relaxation and physical health; and a closed social network of SAM users to share experiences and trade advice.
3. Breathe2Relax
Price: Free
Available for: Android, iOS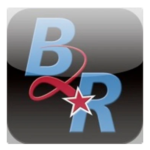 Breathe2Relax is a portable stress management tool that focuses on breath and how it contributes to managing anxiety. According to the app, it "provides detailed information on the effects of stress on the body and instructions and exercises to help users learn the stress management skill called diaphragmatic breathing."
4. Calm
Price: Free
Available for: Android, iOS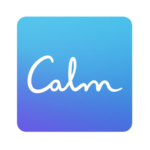 Calm is an app that focuses on meditation and sleep to reduce symptoms of anxiety and stress. This app provides guided meditations, sleep stories, breathing programmes, informational classes and relaxing music to aid in the reduction of stress and anxiety.
Guided mediations come in a range of lengths (from 3 to 25 minutes), so users can choose what practice fits in best with their schedule. Meditation topics include self-esteem, relationships, breaking bad habits, happiness and more. You can even track your progress by logging daily streaks and time spent meditating.
5. Mindfulness
Price: Free
Available for: Android, iOS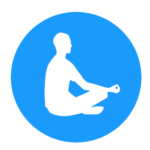 Mindfulness specializes in bringing you back to the present. The app includes a 5-day guided introduction to the course, timed and guided meditations, customizable meditations, push notifications reminding you to be mindful during the day and statistics to keep track of your meditation journey.
5 Quick and Easy Ways to Cope With Morning Anxiety
Depression
6. Talkspace
Price: €43/week
Available for: Android, iOS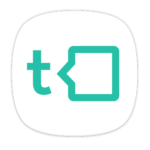 Talkspace provides text, audio, and video therapy and counselling from licensed therapists with no appointment needed. These conversations are confidential and can provide help for depression, anxiety, stress and more. With the app's unlimited messaging, you can work with a dedicated therapist at any time.
7. Happify
Price: Free
Available for: Android, iOS
Happify's science-based games and activities are designed to help you manage stress, control negative thoughts, build resilience and improve your overall emotional well-being. Users can choose from activities that centre around conquering negative thoughts, coping with stress, building self-confidence, fueling career success, achieving mindfulness through meditation and more.
8. Mood Tools
Price: Free
Available for: Android, iOS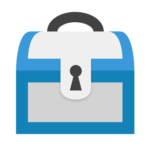 Mood Tools is designed to help you combat depression by providing a thought diary to "improve your mood by analyzing your thoughts and identifying negative / distorted thinking patterns based on principles from Cognitive Therapy," energizing activities and mood tracking based on Behavioural Activation Therapy, a suicide safety plan to help you utilize emergency resources during a suicidal crisis, testing to help you track your symptom severity and more.
9. Mood Path
Price: Free
Available for: Android, iOS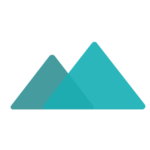 Mood Path is a personalized mental health companion to support you during phases of stress, depression and anxiety. First, you can assess your mental health by answering daily questions about your emotional and physical well-being. Then, you can track, monitor and reflect on your emotions with a mood-journal. Next, you can learn how to combat overwhelming emotions by choosing from a multitude of exercises based on CBT.
10. 7 Cups
Price: Free
Available for: Android, iOS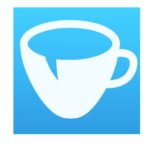 If you are feeling depressed, stressed or lonely, 7 Cups provides emotional support on demand. With this app, you can receive anonymous emotional support and counselling from trained, active listeners 24/7. Chat one-on-one with trained listeners, enjoy over 300 mindfulness exercises, learn from educational videos and access online massage therapy with licensed therapists.
5 of the Best Apps for Novice Runners
General Mental Health
11. What's Up
Price: Free
Available for: Android, iOS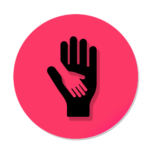 What's Up combines Cognitive Behavioural Therapy (CBT) and Acceptance Commitment Therapy (ACT) methods to help you cope with stress, depression and anxiety. The app includes examples of negative thinking patterns and provides simple methods to overcome them. It also provides metaphors to help you cope with negative feelings.
More interactive features include a diary to keep your thoughts and feelings, including the ability to rate feelings on a scale out of 10; a positive and negative habit tracker; a catastrophe scale where you can put your problems into perspective; a grounding game with over 100 fun questions to help keep you grounded and in the present when anxiety strikes; breathing techniques for calming and relaxation; and forums where you can speak with others dealing with similar issues.
12. ReMotivate
Price: Free
Available for: Android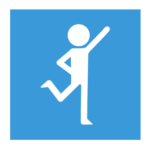 If you're feeling unmotivated and lethargic, ReMotivate might be just the app for you. Research suggests that one of the best ways to combat depression or general bleakness is to force yourself to perform rewarding activities, physical or otherwise, that break the cycle of sorrow.
ReMotivate is a personalized, random activity generator that helps you get up and take action during the day. The app will first generate an activity from a chosen category (exercise, socialize, hobby, mindfulness, meditation etc.) You will then rank your mood on the app prior to completing the activity, and then again after completing the activity. By tracking your activity/mood history, you can determine which activities provide you with the most positive effects.
13. Head Space
Price: Free
Available for: Android, iOS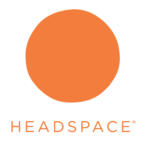 Headspace is designed to help you focus on your breath, keep calm and practice mindfulness and meditation. The app also strives to give you a better night's sleep through relaxation skills.
The app itself offers guided meditations to train and calm your mind for a few minutes each day, courses on classic meditation and relaxation techniques to help manage stress and anxiety, push notifications to remind you throughout the day to be present and breathe, sleep sounds to create a restful night, and the ability to track your mindfulness progress with others.
Users can benefit from the dozens of meditation courses on the app including: managing anxiety, restlessness, navigating change, sleep, relationships, self-esteem, balance, productivity, creativity, transforming anger, handling sadness, dealing with regret, self-esteem, grieving, mindful eating, coping with cancer and many more.
14. Pacifica
Price: Free
Available for: Android, iOS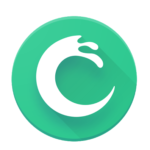 Pacifica provides psychologist-designed tools to help you cope with stress, anxiety and depression through Cognitive Behavioural Therapy, mindfulness meditation, relaxation and mood/health tracking.
The app has relaxation and mindfulness meditation audio tools, psychologist-designed "Paths" that include audio lessons and helpful activities to help you with stress, a mood tracker, a journal to record and analyze distorted thinking patterns that contribute to anxiety, daily challenges to complete, a health tracker, and the ability to share and receive stories and advice from peers on the app.
15. SuperBetter
Price: Free
Available for: Android, iOS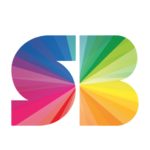 SuperBetter is a game designed to increase resilience and give you the ability to stay strong, motivated and optimistic even in the face of difficult obstacles. This app is a game that allows you to create an identity and choose a pre-loaded experience, design your own adventure, and complete quests.
A randomized controlled study conducted by the University of Pennsylvania in the United States found that playing SuperBetter for 30 days significantly reduces symptoms of depression and anxiety, and increases optimism, social support, and players' beliefs in their own ability to succeed and achieve their goals.
Also, a clinical trial funded by the National Institutes of Health and conducted at Ohio State University Wexner Medical Center and Cincinnati Children's Hospital in the United States found that using SuperBetter improves mood, decreases anxiety and suffering, and strengthens family relationships during rehabilitation and recovery.
Check out our Hard as Nails podcast:
Like this? Check out these other articles: