As adventure lovers, even when we are relaxing and watching TV, it is in our blood to want to follow the insane tales and epic feats of mountaineers, ultra-runners, triathletes and more. Here are 14 of the best adventure films that you can watch on Amazon Prime to get your daily fix for the thrill of the outdoors.
1. Free Solo (2018)
Run Time: 1hr 40min
Alex Honnold, free-solo climber, prepares to scale the 3,200ft El Capitan in Yosemite National Park – without a rope.
2. Grizzly Man (2005)
Run Time: 1hr 44min
In this incredible documentary, esteemed director Werner Herzog captures the life of Timothy Treadwell, an amateur grizzly bear expert and wildlife preservationist who lived unharmed among grizzly bears for 13 years. Herzog uses Treadwell's actual video footage to document how this man lived among the bears on an Alaskan reserve.
3. Running For Good (2018)
Run Time: 1hr 14min
This thrilling documentary follows world-record marathon runner Fiona Oakes as she attempts to set a new global record in endurance racing as well as complete the "toughest footrace on Earth," the Marathon Des Sables – a 250km race through the blazing Sahara Desert.
4. The Great Alone (2016)
Run Time: 1hr 22min
The Iditarod Trail is known as the toughest dog sled race in the world. Traversing over 1,000 miles in the Arctic's harshest wilderness, this brutal race pushes athletes and adventurers to their limits. This video follows Lance Mackey, an esteemed musher who has battled homelessness, addiction and cancer, as he musters up the courage to take on the trail.
10 Things to Watch on Netflix for Adventure Lovers
5. Oury 100 (2018)
Run Time: 59min
Join Avery Collins as he endures high-altitude, harsh weather, and daring terrain in order to reclaim his lead in the Ouray 100, a 100-mile endurance run on Colorado.
6. Eight Summits (2013)
Run Time: 47min
Eight Summits follows the oldest American to ever summit Mt. Everest and the 7 Summits, Bill Burke, as he returns to Everest to attempt his first ever "Double Summit." At the age of 70, Burke will attempt to climb the south side of Everest and then head up the north side as well.
7. K2 and the Invisible Footmen (2015)
Run Time: 54 min
K2 is the deadliest mountain in the world. Statistics show that 1 out of every 4 climbers dies during the climb. However, many indigenous porters make a full living on climbing this brutal mountain. Risking their lives and often receiving little pay, these porters use this deadly mountain as their 9 to 5 job.
8. The Ultimate Triathlon (2016)
Run Time: 1hr 36min
2000km in 12 days. How one man swam, biked, and ran from Morrocco to Monaco.
9. The Island: Ireland from the Air (2004)
Run Time: 1hr 18min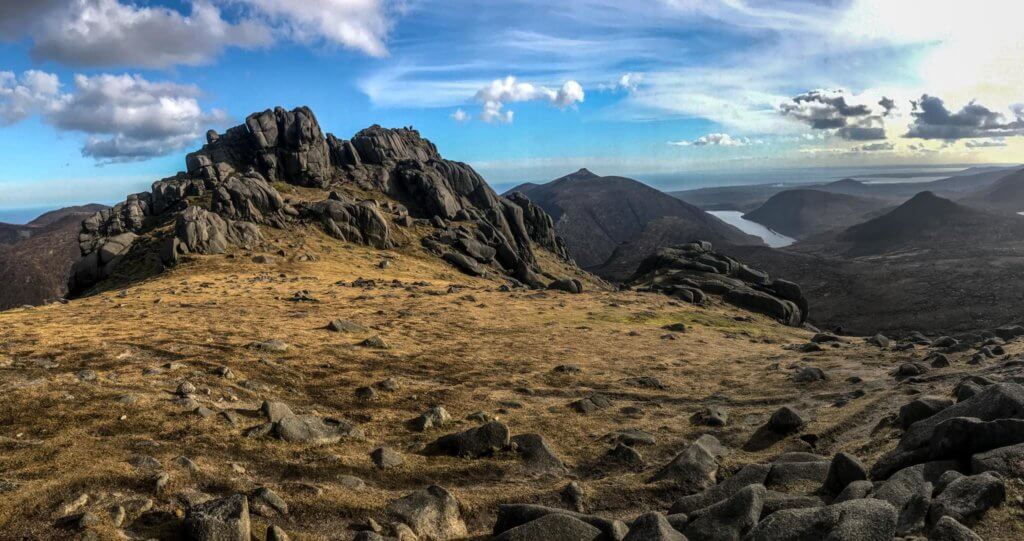 Take a journey around our breathtaking island with this majestic documentary. Filmed entirely from the air, witness the gorgeous lakes, jutting cliffs, rolling hills and ancient stones on the Emerald Isle.
10. Africa Fusion (2017)
Run Time: 53 min
Africa has some of the most remarkable climbing routes in the world. Africa Fusion follows the stories of two professional free-climbers, Alex Honnold and Hazel Findlay, as they travel around Africa from Namibia and South Africa in order to tackle some of the most challenging rock faces on the continent.
Noel Hanna: My Successful Summit of the Mighty K2
11. Disko (2018)
Run Time: 16min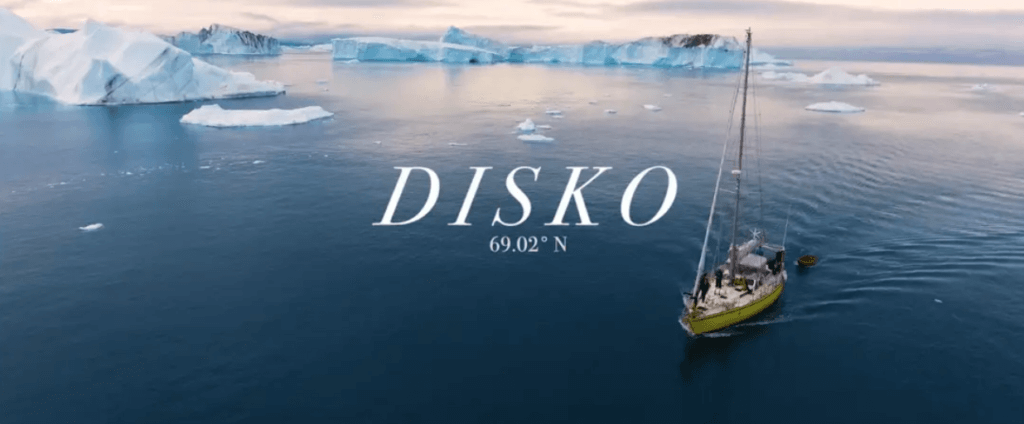 French skipper Olivier Huin built his own wooden boat and then set his sights on some of the most treacherous waters in the oceans. Watch as Huin and his crewmates attempt to sail from Virginia to DISKO bay, which lies deep in the Arctic circle.
12. Ultra High (2014)
Run Time: 1hr 10min
This feature-length film documents the legendary race to complete a 137-mile, high altitude (18,000ft) ultra-marathon in the Indian Himalayas.
13. Desert Runners (2013)
Run Time: 1hr 35min
Watch as non-professional runners from around the world attempt to complete one of the most difficult ultra-marathon races. This documentary follows the athletes and delves into the complex ways that endurance athletes deal with failure and triumph.
14. Six Million Steps: A Journey Inward (2011)
Run Time: 1hr 33min
This documentary chronicals the lives of endurance hikers as they attempt the 2,650-mile course of the Pacific Crest Trail, spanning from the northern Mexican border to the southern Canadian border.
Like this? Check out these other articles:

Previous Post