Ireland's Russell White wins silver at the ITU World Cup race at Karlovy Vary in the Czech Republic.
White continues to rise up the ranks of the international triathlon scene, with his latest performance being a career-best. The performance is also the best ever finish by an Irish athlete in a World Cup triathlon. White is now just the third Irish athlete after Aileen Reid and Bryan Keane to stand on a World Cup podium.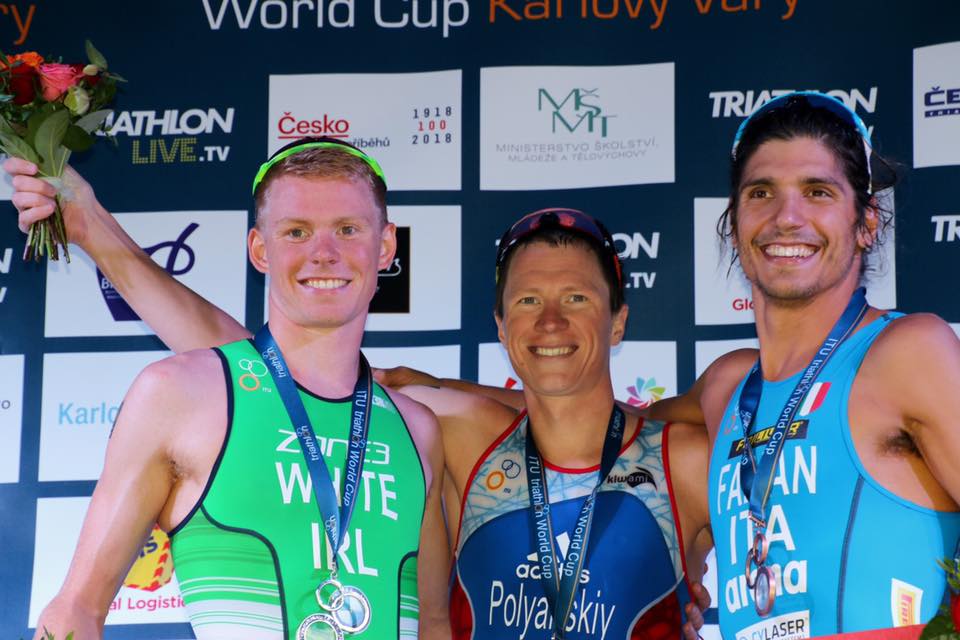 The Olympic distance race is famed for its toughness, but that didn't hinder White. Strong throughout, he emerged 5th out of the water from the 1,500m swim. He pushed forward at the front of the bike on the technical bike course. Finishing off incredibly strong with a belter of a run, taking 29min 43sec to do the 10km. He finished just 14 seconds behind the winner, Russia's Dmitry Polyanskiy.
More info: Triathlon.org
Like this? You should check these out: