With the rapid advancement in technology lately, children are becoming more and more enthralled with the latest electronic devices. Luckily, one organization has coordinated "Playstival," an entire weekend devoted to "unplugging" today's youth and getting the kids back to the fresh air.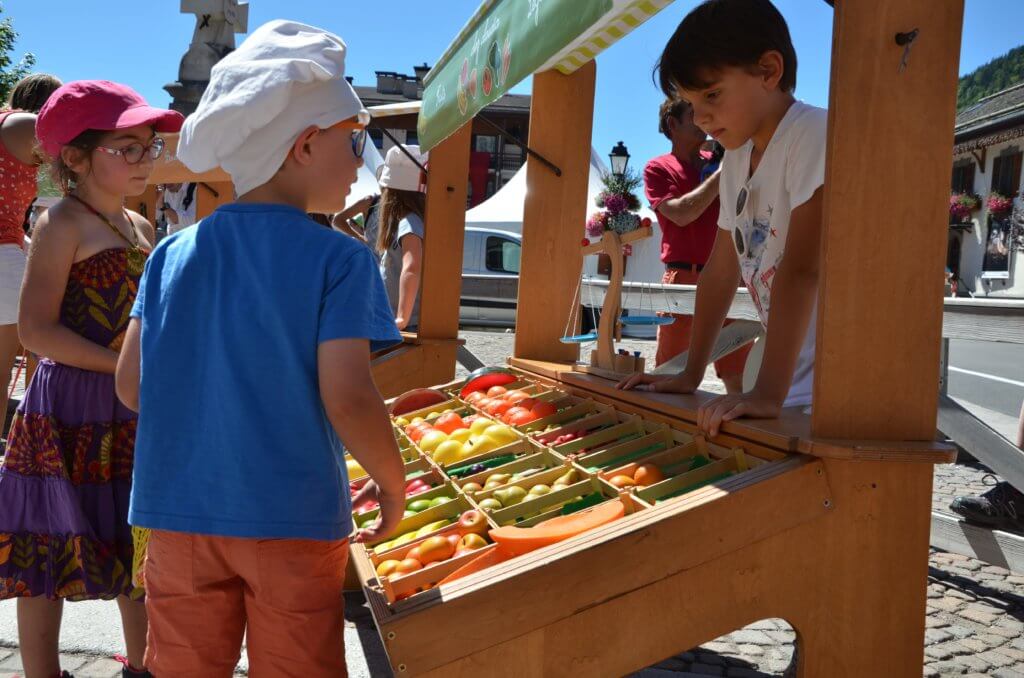 Eyes glued to their screens, thumbs rapidly texting away, and ears securely plugged up with headphones, kids these days are careening further and further away from the fresh natured thrill of the outdoors. In 2018, the need for organic, hands-on play and imagination among our youth is high. That is why The Happy Pear has created "Playstival," a fun-filled weekend festival that centres around getting children to go "back to the basics" with interactive games and activities.
This event will be held on Saturday, 11 August and Sunday, 12 August at Airfield Estate, Overend Avenue, Dundrum, Dublin 14, and will showcase eight different "play universes" for kids to dive in to and stretch their imagination, move their bodies, and have fun! Each play universe has a different theme, allowing kids to construct different roles and characters as well as step out of their comfort zone to create and share ideas with their peers.
"Playstival with The Happy Pear is a festival like no other," says Festival Director Shell Holden. "Everything will be interactive. The hands-on games and themed play areas are designed to spark creativity, trigger imagination and nurture engagement. The aim is to get families away from mobile phones, games consoles and screens for a day filled with genuine feel-good fun, play and imagination."
The universes include Construction Site for Kids, All Aboard! the Train, The Market, The Architects, Wonderland Tea Party, Children's Island, Animal Farm and The Wild West. Also, since the festival will be held on the Airfield Estate, Ireland's largest urban farm, kids and parents will be able to experience all of the hands-on activities that this farm has to offer, such as egg collection, Jersey herd milking and tasting, calf feeding, heritage house tours, play areas, vintage cars and animal feeding.
Kids can then scoot over to the Junior Einsteins Science Club for some bug hunts, rocket races and dinosaur digs, or bend it like Beckham at the Laughter Yoga with Louise workshop, or even explore drama, dance, song, and theatre with Miss Ali's Stage School Drama Workshop.
Also, Happy Pear will be providing healthy food options throughout the weekend, including wraps and salads, smoothies, and coffees. Playstival recognizes that play is an integral part of a child's social, physical, and cognitive development. Everything at Playstival will be interactive, putting the kids at the centre of attention so that they may enjoy a day free from phones, tablets, video-games and computers. Plus, it's a perfect summer activity to get your kids away from the television and up on their feet!
"Playstival with The Happy Pear has been created to allow children and families to come together, spend time together … where the child leads and the parents follow," says Holden. "Our new festival focuses on self-initiated, open-ended and non-judgemental play. By this we mean there's no right or wrong way to play and the kids can imagine and interact as they wish."
Tickets are on sale now for this exciting summer event. There will be two four-hour sessions per day, with the first session being 9 a.m. to 1 p.m., and the second session is 2 p.m. to 6 p.m. Tickets are €12.42, and children under 2 years of age are free. Playstival is sure to be an unforgettable afternoon for both parents and children as you disconnect from the virtual world and reconnect with your creative side.
For more information, visit Playstival.
By Bri Doherty
Like this? Check out these articles: