Badass, bold and downright ballsy! We put the call out in the last issue of Outsider for you, our readers, to let us know about the most inspiring people from the Irish outdoor and adventure scene in 2017! And you didn't let us down.
We were bowled over by both the quality and quantity of the stories you sent us. So sit down, make yourself comfortable and read the spine-tingling and inspirational stories of these extraordinary people who are now officially on the long list of nominees for the #OutsiderAwards17.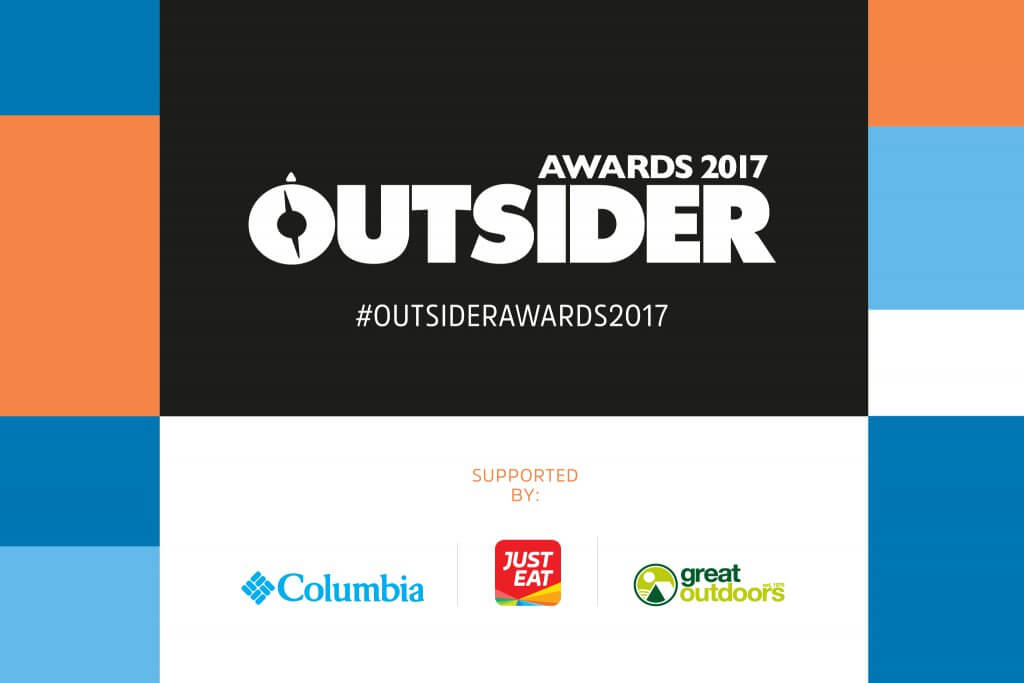 If you're a nominee, consider yourself cordially invited to our sixth annual awards ceremony on the evening of Wednesday 24 January 2018 in the Sugar Club, Dublin. We are thrilled skinny to announce that our fab sponsors Just Eat, Columbia and Great Outdoors are on board to help us celebrate all that is great and good about the Irish adventure scene, so it's guaranteed to be a good party.
On the night, and with the help of a panel of expert judges, we will announce the overall winners of the #outsiderawards17 in the following categories:
Check out the nominees for the other categories in the Outsider Awards 2017:
You can also vote for the following categories now: 
In the meantime, we hope you'll enjoy and be inspired by our #OutsiderAwards17 long list. We think you'll agree, they're a fine bunch! The following legends are our nominees for the Most Inspiring Person – the Olly O'Neill award.
Nikki Bradley, adventurer
Nikki Bradley (31) was diagnosed with a rare form of bone cancer (Ewing's Sarcoma) at the age of 16. Having received the news that she would remain on crutches permanently and, in the future, may face full right leg amputation, she started her own campaign. Since then, she has undertaken several incredible challenges to both raise awareness for the rare disease and highlight the importance of exercise for rehabilitation.
Some of those challenges have included completing the Fan Dance race, a Guinness World Record in Holland, climbing a route of the Sólheimajökull glacier in Iceland, abseiling into a 45 foot ice cave, numerous mountain climbs and becoming the first woman to abseil off Fanad Head Lighthouse.
"Having a hip that was so badly damaged actually helped because it took away the fear. Before, I was terrified of falling or doing further damage. The news opened up a world of opportunity to me."
Nikki, from Letterkenny, Donegal, recalls what happened when she was told what her prospects were. "In 2013, my specialists said that they have done everything they can do. That they were at the end of the road and there was nothing more they could do for the hip bone because the blood supply and the bone were dead. I decided to make the most of everything from then on in. Having a hip that was so badly damaged actually helped because it took away the fear. Before, I was terrified of falling or doing further damage. The news opened up a world of opportunity to me."
This year, Nikki did the Fan Dance Race; a gruelling 24km trek through the Brecon Beacon in Wales. "It was a big one for me because I was dealing with very different conditions. I only got to climb Errigal in snow once before it. The Fan Dance was a full eight-hour trek in snow! So that was massively challenging but it was amazing!"
Up next for Nikki is her bid to become the first woman on crutches to climb four mountain peaks in Ireland in less than 24hours. And she is also more determined than ever to help others. "I want to reach out to people and make a difference. I want to be able to look back when I'm old and actually think, I really made a difference."
Mark Earley, swimmer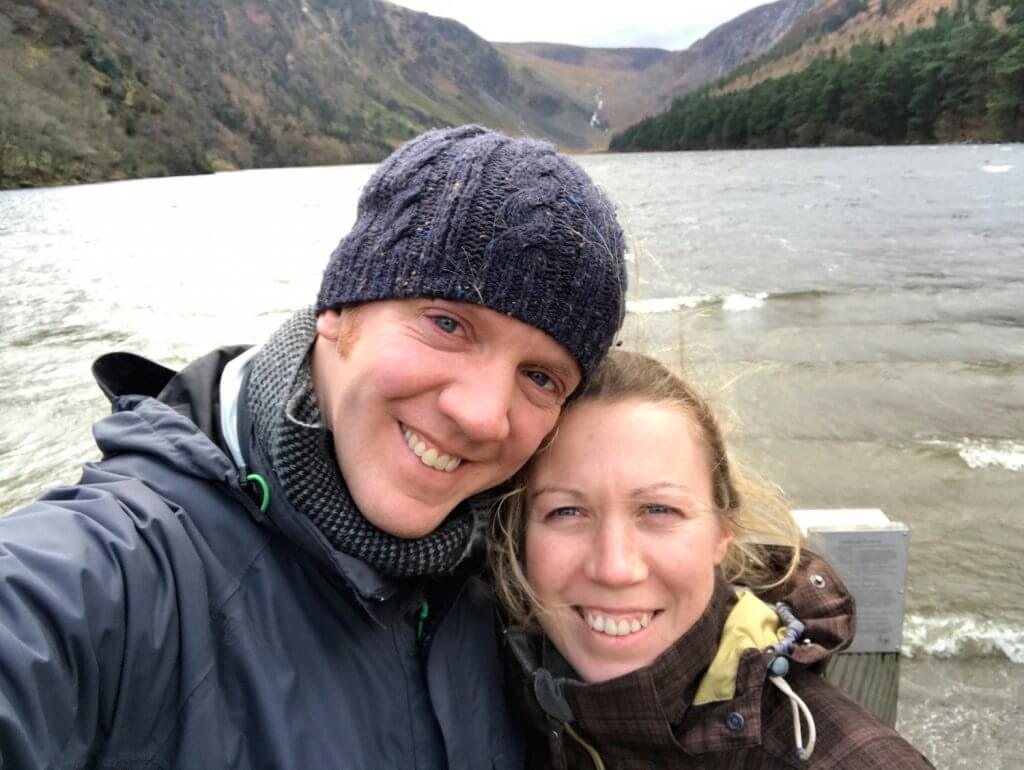 Dubliner Mark Earleys's (36) story is a tragic and painfully sad one but also one of perseverance, love and the healing power of the outdoors.
Liane Deasy, Mark's wife, died of SUDEP (sudden unexpected death in epilepsy) in April of this year. She was alone when she died as Mark was in Australia at his best friends wedding. To try and even attempt to deal with the onslaught of grief, Mark started writing the blog therearewords.com and he started sea swimming.
"When I met Liane in Galway back in 2008, she was big into sea swimming. She did it all the time growing up in the Forty Foot and the Vico in Dublin. It just became something we did. It felt like a natural thing to honour her with. I now swim every day down at the Forty Foot. I do it with two other friends and we have party swims on Fridays when there are a few of us and cannonball Thursdays where we jump in and do cannonballs.
"It's a little bit like a men's shed. We support each other. We've become close friends with a lot of strangers down there – a little community. We celebrated Liane's six-month anniversary a few weeks back. We had scones, sausages sandwiches and tea and we listened to some music by the water."
Mark also swam the summer series with Leinster Open Sea this year. He participated in the six qualifying races you need to do to do the Liffey Swim. Along with friends and family, he raised over €30,000 for Epilepsy Ireland in six months.
"Swimming is something that's given me a real release. You can't really think about anything else. The cold of the water is so sharp, so singular. You don't have any choice, your brain switches off. Your mind can't deal with anything else other than the cold. It's just really raw and beautiful. It's the nature and the time spent in something so vast. It sets me up for the day in a way it never did before. It has become pretty integral to my day-to-day life."
Fearghal O'Nuallain, adventurer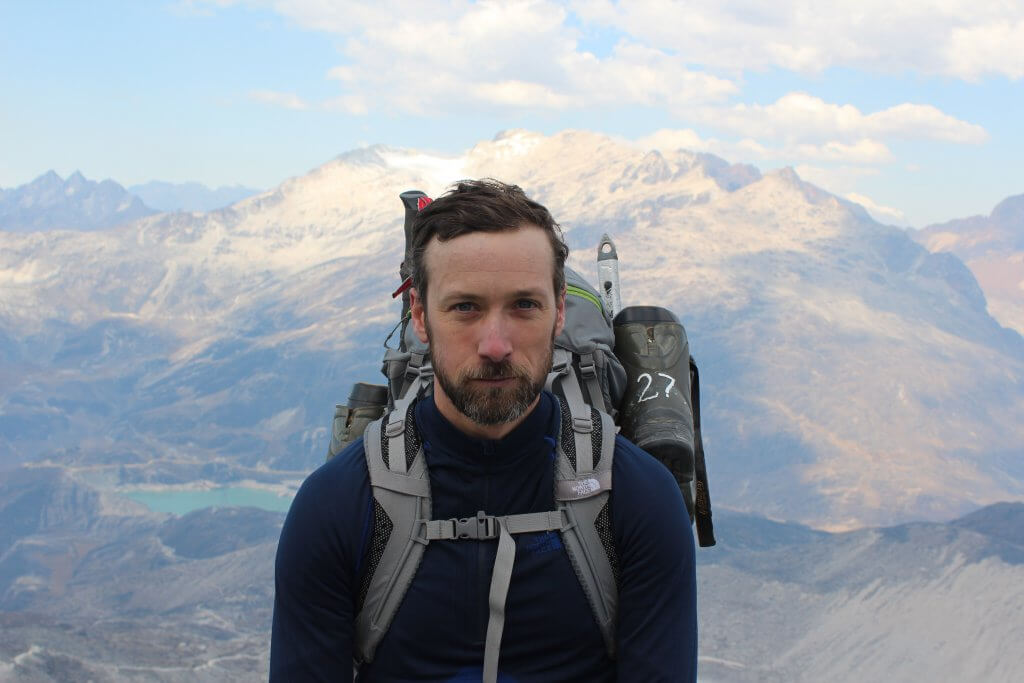 Veteran adventurer Fearghal O'Nuallain (36) from Wicklow has circumnavigated the globe by bicycle, walked across Rwanda and hitched, hiked, and cycled his way across the Balkan Peninsula. His latest project, the Water Diaries consists of five adventurous journeys that explore the complex story of water.
"The first journey was in Bolivia, where we climbed to 6,000m, then followed the water source by foot down to Lake Titicaca. There we commissioned reed boats and attempted to descend the Desaguadero River. The journey after that was in the US where I hitched down along the Hudson River up in the Adirondack Mountains and down to Manhattan."
"We tend to look at the world as westerners or as Irish people with a sense of entitlement, as if we can go wherever we want and do whatever we please."
The third instalment was a 3,000km source-to-sea descent of the Indus river, starting from Tibet, flowing through Pakistan and out into the Arabian Sea. But when Fearghal was just days away from reaching the sea, he was picked up by policemen and forced to leave the country immediately without any explanation or face the possibility of arrest. His camera footage was taken from him and with that his journey was over.
"Because of the restrictions on movement in Pakistan it just isn't feasible for a foreigner to walk long distances. We tend to look at the world as westerners or as Irish people with a sense of entitlement, as if we can go wherever we want and do whatever we please. And we should be allowed to do that, but there are parts of the world where that is simply not the case."
Fearghal is currently in the midst of his fourth journey where he has teamed up with the Royal Geographical Society and Land Rover to drive across Jordan from south to north. "We've taken a modified Land Rover Discovery, turned it into essentially a mobile broadcasting unit or a mobile classroom and we'll be delivering educational lessons from the field, which is really exciting."
Michelle Hardiman, cyclist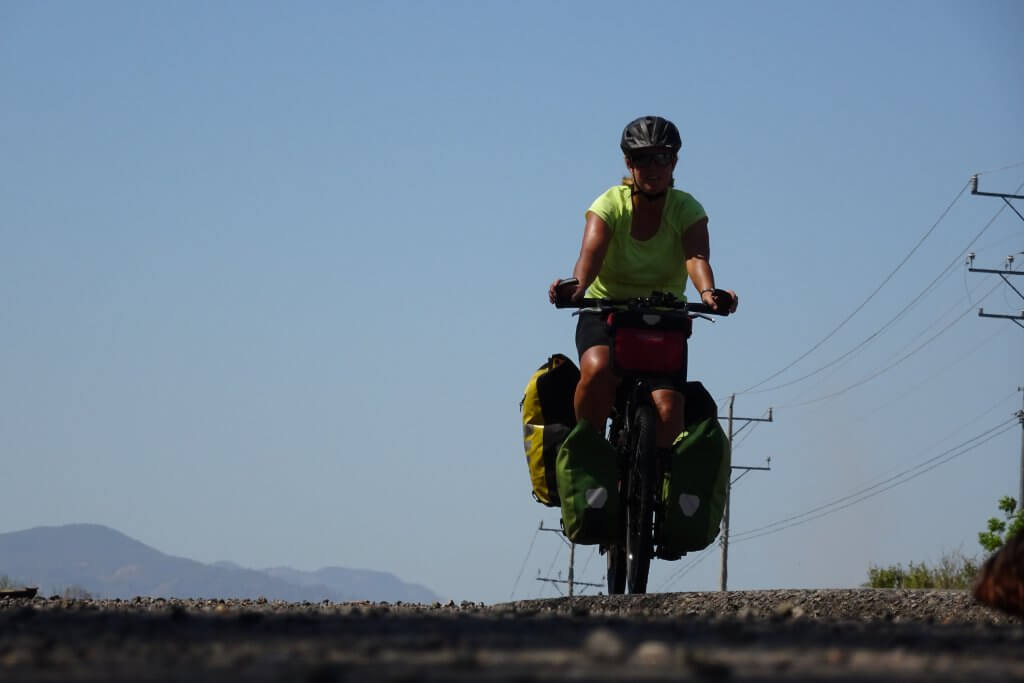 Michelle Hardiman (45) has seen some incredible things and has some stories to tell. The Navan native is slowly making her way around the world by bicycle, having cycled thousands of kilometres in Australia, Morocco, Colombia, Jordan, Chile and Bolivia, to name just a few. Her latest adventure saw her cycle almost 9,000km from Vancouver to the Panama Canal. She spent 217 days on the road, 131 of those on the bike, and spent just €3000.
What Michelle saw and experienced on the road is the envy of every office worker's daydreams, and goes someplace in explaining the draw to drop everything and just cycle. "I saw lots of whales. Planet Earth taught me that they travel at about 30kmph, so sometimes when I saw them spouting water off the US coast, I smiled thinking that we were actually both travelling the same route. They were heading to the warmer waters of Baja for the winter."
But why does Michelle do it, why not pick a place and settle into a job like most of the rest of us? "The way I describe it to friends is that when I'm 'on tour' I'm the five-star version of me. I wake without an alarm, often to birdsong or just to the light entering my tent. I don't need to wear a watch. I follow the sun for directions. I eat what is growing on the side of the road. I rely on locals to tell me where to go and where to stay. I'm in the fresh air all day. I get plenty of exercise. I have lots of time to read and chat. It's totally and utterly my comfort zone."
Michelle is currently building back up the funds again. Then she will hit the road again to either continue from Colombia to Ushuaia, Argentina or to cycle from northern Alaska to Vancouver.
Leon McCarron, adventurer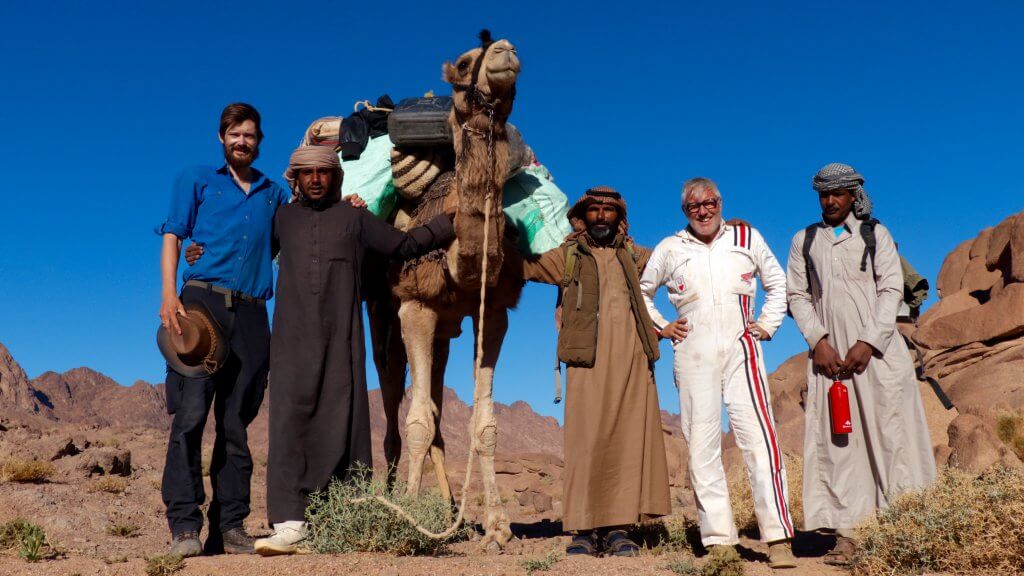 "It's surreal spending a Saturday watching an animal sacrifice with a load of guys dressed in white, talking about how they are going off to work in Google on Monday. It's sort of a meeting of two worlds that you don't get to see very often."
Leon McCarron is a professional adventurer and storyteller from Castlerock, Northern Ireland. The 31-year-old specialises in long-distance, human-powered expeditions. Over the past 10 years, he has cycled from New York to Hong Kong, walked across China and trekked through the Empty Quarter desert in Oman. He has also followed the longest river in Iran from source to sea, travelled across Argentina on horseback and walked 1000 miles through the heart of the Middle East.
Last March Leon returned to the Middle East, not to walk, but to spend a month with the world's smallest and oldest, ethno-religious group, the Israelite Samaritans.
"The more you slow down, the more you learn and the more immersed you are."
He recounts, "They were the most interesting people I think I've ever met. There are just 802 of them left, all living on top of a mountain in the middle of the Holy Land. They still practice this ancient way of life from biblical times, but with this very modern aspect to it. A lot of them work for big tech companies in Israel like Google and Microsoft. They have this weird place right between the Israel and Palestine question where they are neither one or the other, so they have a freedom that neither of the other two have, a sort of acceptance that Israelis and Palestinians often don't get given."
Leon has really slowed down on his journeys over the last few years, placing more emphasis on the people he meets rather than the feats he achieves. "The more you slow down, the more you learn and the more immersed you are. That's kind of why I went from cycling, kayaking and horse riding, to walking. Because short of sitting down in the dirt and just talking to people for six months, it's the best way to still have some sort of movement and still get all of the adventure stuff."
Jarlath McHale, porter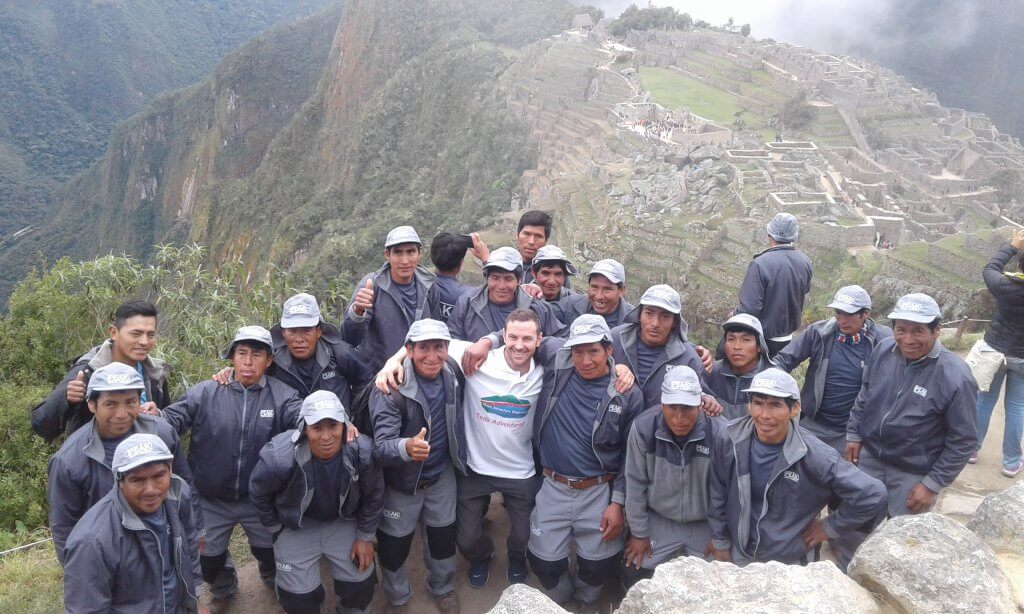 Jarlath McHale (37) from Castlebar, Co Mayo, had a mad idea back in 2016 when walking the Inca trail as a tourist. He decided he would like to return and walk it as a porter, so that's just what he did in June 2017. In so doing, he became the first non-Peruvian to do so. Weighed down by a 25kg bag of pots, pans and food, he attempted to keep pace with porters who spend their lives living and working in these hills.
With little to no training in the lead up to the challenge, Jarlath may have underestimated how hard the 46km trail would turn out to be. "I'm an active mountain rescue. I wouldn't say I'm unfit but I didn't train specifically for it. But this was nuts! You're only able to lift your foot an inch off the ground with the weight. I couldn't do the full steps. I always found I had to walk out to the sides to avoid them. My straps broke four times over the duration. The worst part was Dead Woman's Pass. I was completely broken at the top. I never felt so physically and mentally exhausted."
Every morning Jarlath rose at 4am and worked straight through until 10pm. "You got up in the morning and went to fetch water to boil. Then you gave tea to the clients and set up the breakfast tent. As soon as they got their daypacks on you were taking down their tents and packing away all the stuff while the clients were gone up the hill ahead of you," he says, somewhat in awe.
"Then we had to get up the hill and pass out the clients to get lunch ready. We'd have to do everything again in time for when the clients would reach us. Then do the same again for dinner and wash up as well. When all that was done you finally got to go to bed and get a couple of hours kip."
Jack O'Donohue, walker
When you walk the entire 2,500km+ of the Wild Atlantic Way at the age of 65, you really are a bit of a legend. Jack O'Donohue, who hails from Dublin but has lived for 20 years in Kildare, retired at age 60 and then he began to really use his time. In the first few years, he climbed Kilimanjaro, walked the Camino in Spain and hiked to Everest Base Camp. On 29 May this year he set off on his biggest adventure to date, walking the Wild Atlantic Way. In doing so he raised just short of €30,000 for Crumlin Hospital.
"There was no plan, just to put my backpack on and set off from Donegal. Every day I got up and walked and wherever I finished up, I would look for accommodation. Not knowing what was going to happen next added a little bit of excitement. I kept walking until I got down to Kinsale, Co Cork, on 8 September, 103 days later. It was just the most incredible journey with the people I met, the places I saw. It was the most fantastic thing I've ever done."
"There's a real need for people to talk and it was a real privilege to listen."
What became evident to Jack very quickly is how willing people were to open up and talk. "It's amazing how much people tell you. The amount they open up about family problems they have or issues they are having themselves. I think they just thought here's a stranger, I can say it here and it's never going to go any further. I can get it off my chest. There's a real need for people to talk and it was a real privilege to listen."
Another thing Jack discovered on his meanders was the sheer generosity of people. "A lot of times I did pay for accommodation whether it was hotels, or hostels or BnBs but some people put me up. There are great stories of people actually coming out and looking for me along the road and a car would pull up and the driver would say, 'You're Jack, are you? We can put you up tonight. Wherever you finish we'll come and get you and we'll drop you back in the morning."
Check out the nominees for the other categories in the Outsider Awards 2017:
You can also vote for the following categories now: 

Previous Post