Badass, bold and downright ballsy! We put the call out in the last issue of Outsider for you, our readers, to let us know about the most amazing young people from the Irish outdoor and adventure scene in 2017! And you didn't let us down.
We were bowled over by both the quality and quantity of the stories you sent us. So sit down, make yourself comfortable and read the spine-tingling and inspirational stories of these extraordinary young people who are now officially on the long list of nominees for the #OutsiderAwards17.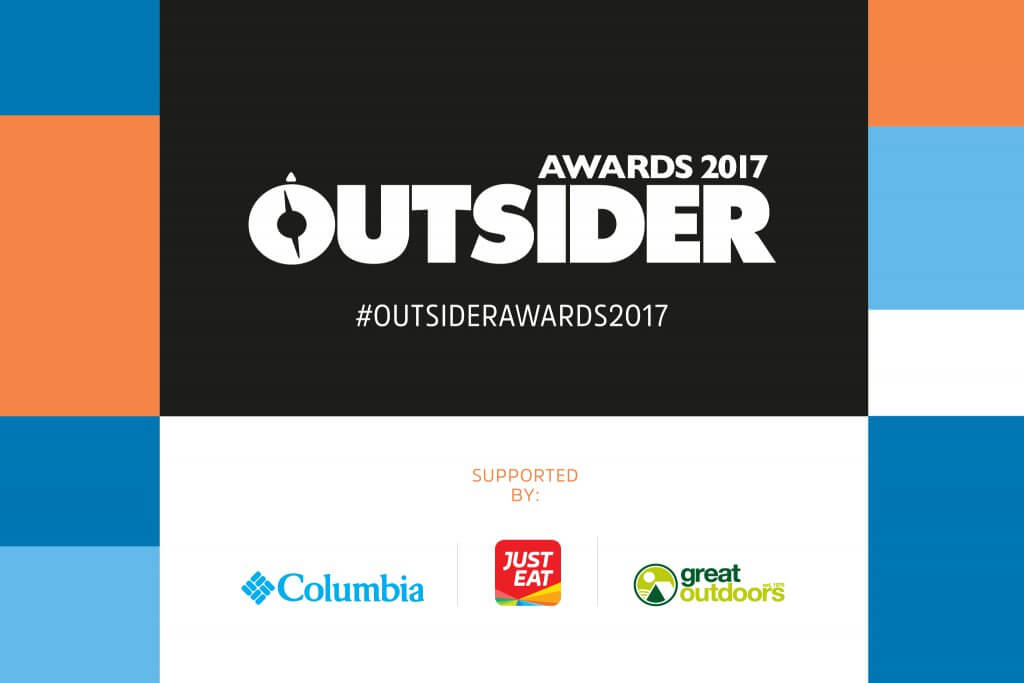 If you're a nominee, consider yourself cordially invited to our sixth annual awards ceremony on the evening of Wednesday 24 January 2018 in the Sugar Club, Dublin. We are thrilled skinny to announce that our fab sponsors Just Eat, Columbia and Great Outdoors are on board to help us celebrate all that is great and good about the Irish adventure scene, so it's guaranteed to be a good party.
On the night, and with the help of a panel of expert judges, we will announce the overall winners of the #outsiderawards17 in the following categories:
You can also vote for the following categories now: 
In the meantime, we hope you'll enjoy and be inspired by our #OutsiderAwards17 long list. We think you'll agree, they're a fine bunch! The following legends are our nominees for the Outsider Youth Award.
Oisin O'Callaghan, mountain biker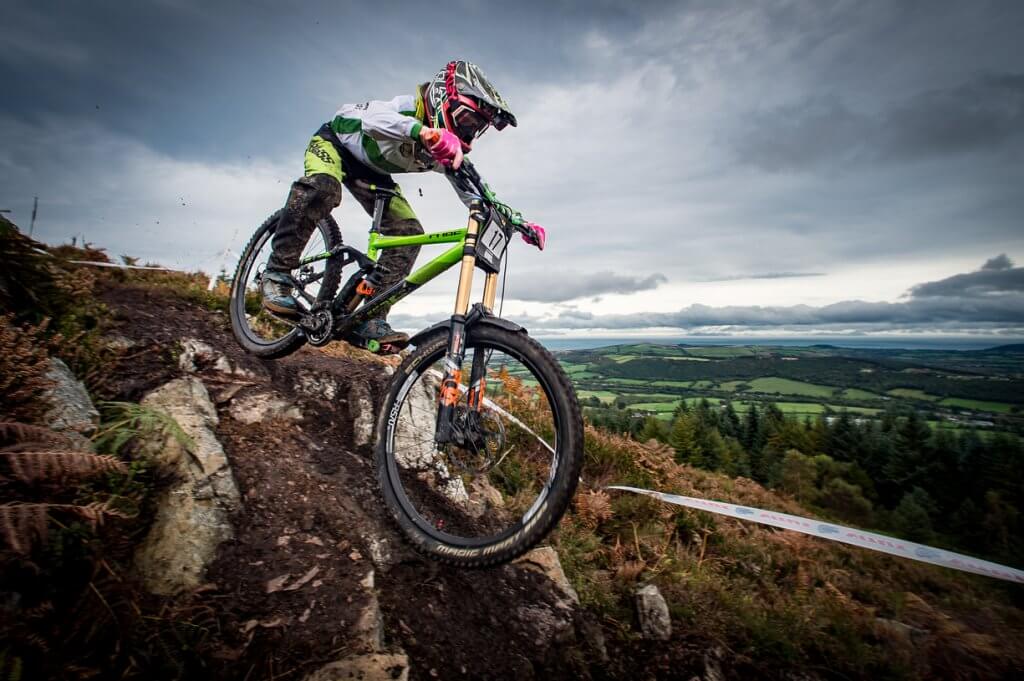 "I want to be World Champion someday," says Oisin O'Callaghan, a 14-year-old mountain biker from Ardpatrick in Co Limerick and son of the aforementioned Chris O'Callaghan. Unlike a lot of other people his age, this goal could well be realised in the not too distant future. Proving quite the force to be reckoned with on the downhill mountain biking scene, Oisin who is sponsored by Cube, won a round of the British Downhill Series at Llangollen BDS, the full Irish Series and the National Title in 2017.
When I ask Oisin how many hours a week training he does he responds in a way that leaves me in no doubt about how he feels about the sport: "I play from about 11am to 5pm on Saturdays and Sundays and on the school holidays.
"I just love the speed and the adrenaline, whether I'm racing or just with the lads," he continues.
Like any young lad, Oisin has his fair share of sporting idols: "I look up to Josh Bryceland and Aaron Gwin. But Ireland's Dan Sheridan has also been a big influence on me and has given me lots of his time, especially when I was younger."
As for his free time, Oisin says, "I love farming, driving tractors and playing around with motorbikes in the fields. I also enjoy meeting friends from school and just messing about." However, he also has the steely focus of someone you know is going places: "I am going to step up a category next season so I'll need to prepare better and work even harder to win Irish and British rounds. I am aiming for the podium."
Lucy Collins, swimmer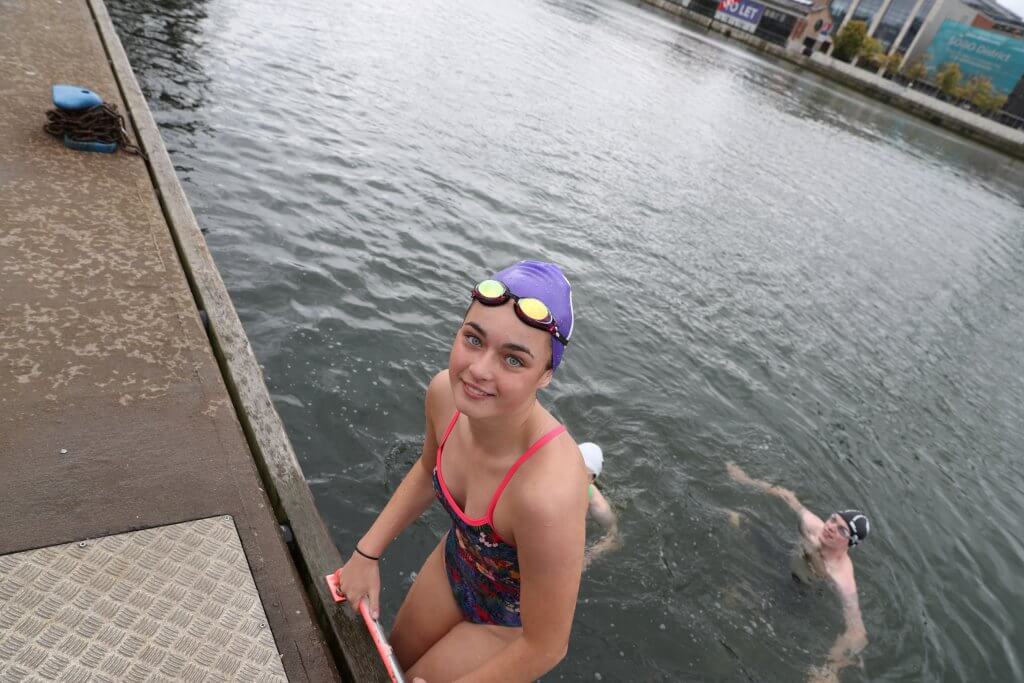 At 13 years old, Lucy Collins from Lucan, Co Dublin, is the youngest swimmer this year to participate in the Liffey Swim. The iconic race sees swimmers battle it out for 2.2km, travelling downstream and under the key bridges of Dublin's fair city.
It's not as easy as turning up on the day to compete either. Participants must participate in six qualifying swims to race in the Liffey Swim. Lucy's experience of those all-important qualifying races was mixed. "They were OK, but tough at times, as I am terrified of living things in the sea. The Grand Dublin Swim and Docklands were fine because I knew that I wouldn't meet any creatures. I won fastest time for the Grand Dublin swim, which was a great feeling.
"The difficult part is getting over my fear of wildlife in the sea, but I have learned to swim with my eyes closed when I'm in the water. So, I don't see anything at least!"
"Seapoint was another that I enjoyed. It was the very first swim of the season so the water was a bit colder, but I liked that. Bray, I didn't enjoy as much as there was seaweed, which freaked me out! Lough Lene was tough as I had a knee injury from a GAA match so I had to be helped in and out of the water, as I couldn't put my leg on the ground. I was on crutches and in a brace.
"The difficult part is getting over my fear of wildlife in the sea, but I have learned to swim with my eyes closed when I'm in the water. So, I don't see anything at least!
And she has other distraction techniques too. "I think about jellyfish and how I hope not to meet any! I sing songs in my head to keep my mind off all the sea creatures. I also try to catch swimmers in front of me and that keeps me focused on the race."
Lucy is a member of the Viking Swim Club in Dublin.
Kaydi Smith, hill walker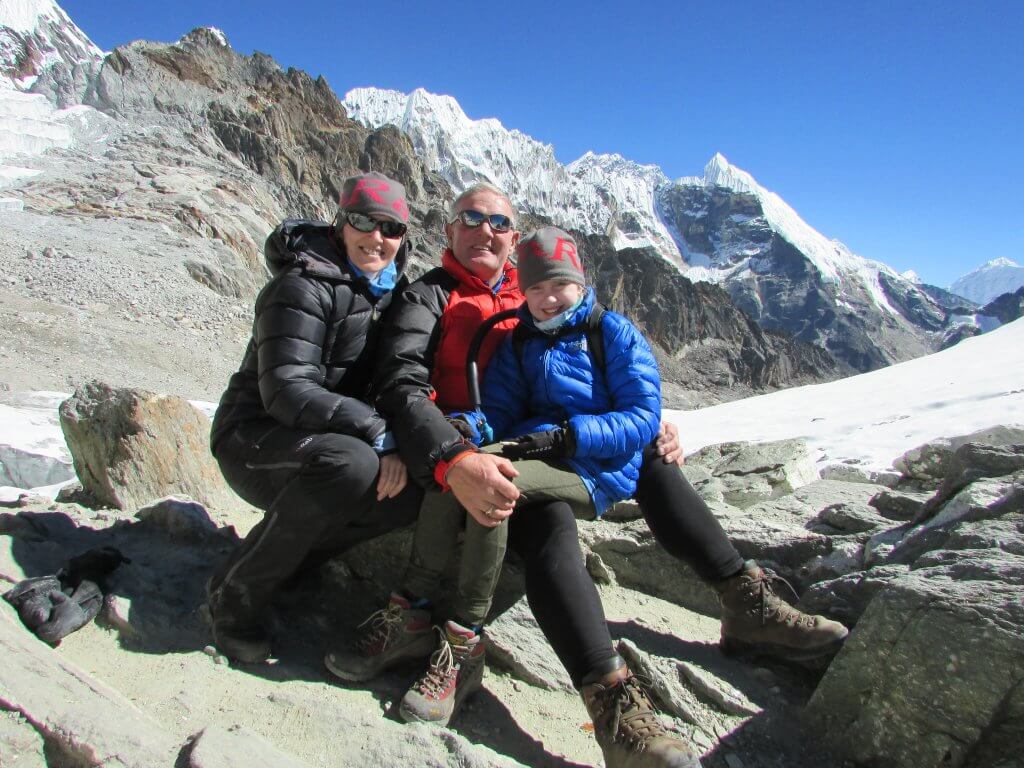 Kaydi Smith has achieved far more in her 12 short years than many of us would dream of in a lifetime. Climbing and hill walking since the age of three, Kaydi, from Kerry, has attempted to climb Kilimanjaro (she had to turn back due to high winds near the summit), reached Everest Base Camp while completing a month's worth of school lessons remotely, and is a regular in the Irish mountains.
"I like traveling and setting big goals for myself to see how far I can go. I got the idea from my granddad who has been to Kilimanjaro and Everest Base Camp before. I always wanted to go to Kilimanjaro since I was small because of him and that then turned into our trip to Everest Base Camp," says Kaydi of the motivation behind her big adventures.
"I like the peacefulness and I like the thrill of finding new things on the mountains and the wildlife," she continues.
In addition to her passion for the outdoors, Kaydi is also a generous soul. While in Tanzania for her Kilimanjaro attempt, she donated money she had both fundraised and received for her birthday to local orphanages. She also brought further funds and clothes for the earthquake victims on her more recent trip to Nepal. On that trip she hiked for 18 days to get to Everest Basecamp.
I ask Kaydi what her friends think of her amazing achievements: "They like it when I send emails while I'm travelling and I always bring them back presents," she says modestly. In addition to conquering bigger challenges, Kaydi has also been working on her kayaking skills, and likes to spend her free time body boarding and camping while plotting her next adventures of course.
"I really want to travel to South America, go hiking and exploring. But first I want my parents to bring me skiing, anywhere with lots of snow!" she says.
Kaydi is an amazing role model for youngsters and the young at heart. Her passion for the outdoors, kindness and modesty also show parents just what kids are capable of when you think outside the box!
Sabian Kulczynski, triathlete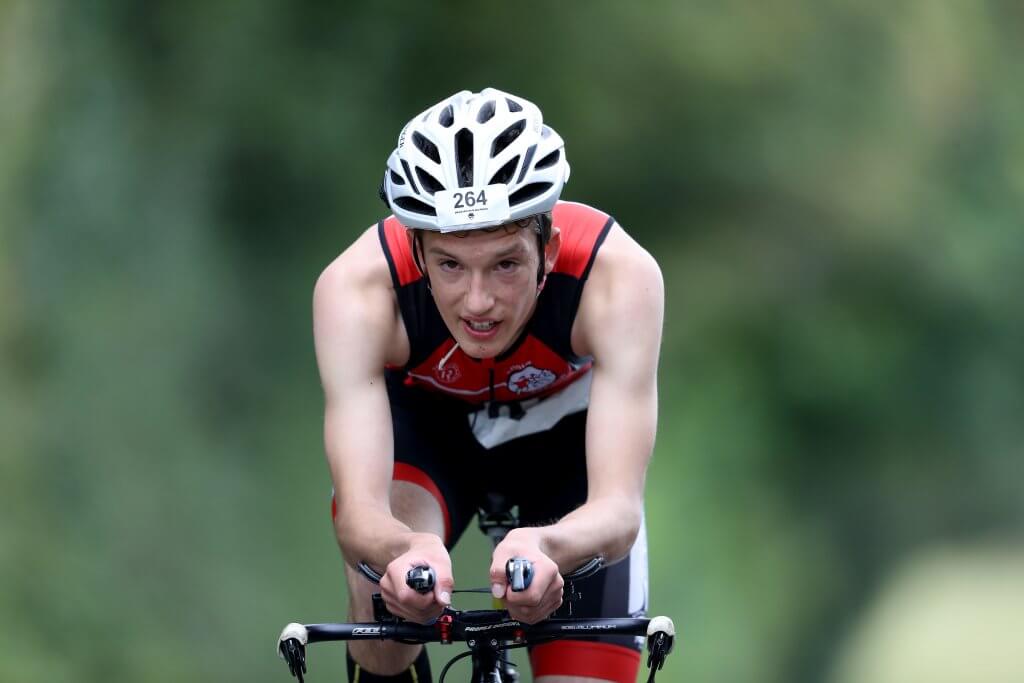 Sabian Kulczynski is fast gaining a reputation on the Irish triathlon scene. At only 15 years of age, he regularly beats adults in swimming, cycling and running races.
"It feels great and the adults take it really well. Well most of them do anyway! But at 6'2" many of them probably don't realise how young I am," he says.
Swimming since the age of four, and a cross-country runner and mountain biker since the age of eight, Sabian says his transition into the world of triathlon was a natural progression. "The link became obvious as I raced the three sports. I decided to try an aquathlon in Shannon and ended up winning. Next, I tried a triathlon in Clarinbridge, which I also won."
Sabian who trains about 16 hours a week is passionate about the sport. "I love endurance racing and I find that triathlons are the ultimate endurance race for me covering the three sports I like best.
"Like most athletes, my ultimate goal is to race in the Olympics and to bring home a medal for Ireland in triathlon."
"My proudest achievement to date is taking the hat trick in both the Aquathlon and Triathlon National Championships for 2015, 2016 and 2017. I also won the Kilkee Big Bay Swim. It was special as my grandfather, Manuel Di Lucia, and Richard Harris started it many years ago. I always said I'd love to win it."
So how does the 15-year-old balance school work, a hectic training schedule and a social life? "It's tough as I'm up most mornings at 5am and in bed by 9pm. My social life revolves around sport, my training and the people I train with. With regard to school work I find that it makes me very organised and structured. I find I use my time more efficiently than most as it is limited."
So what's next for Sabian? "I jump up to sprint distance next year which I'm really looking forward to. The long-term goal is to represent my country at an international level. And like most athletes, my ultimate goal is to race in the Olympics and to bring home a medal for Ireland in triathlon."
Aoife Hopkins, sailor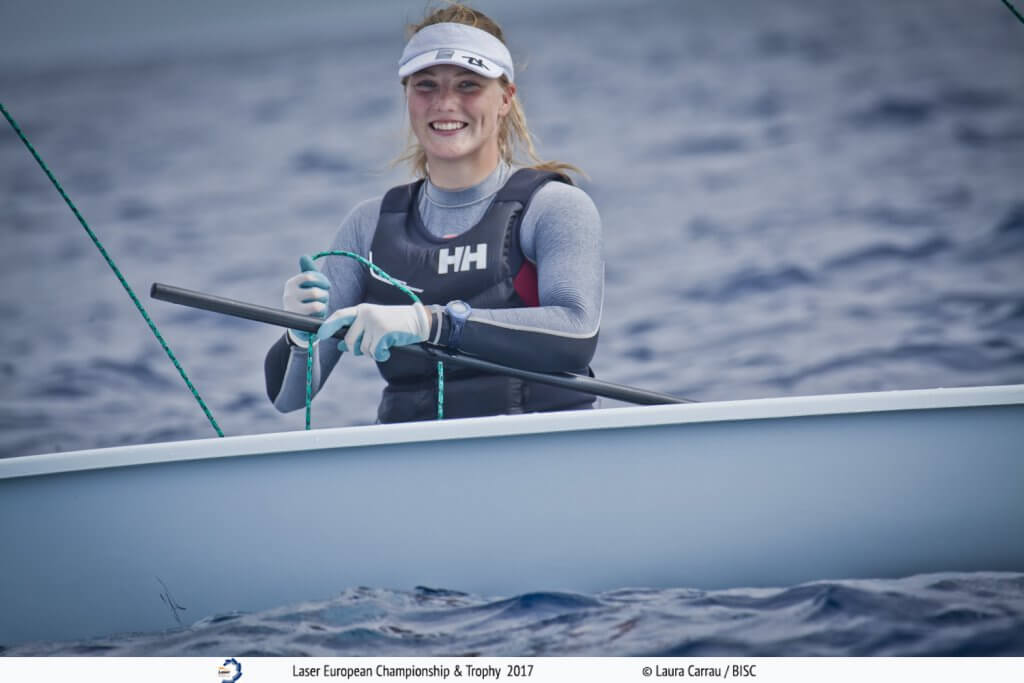 Sailor Aoife Hopkins (18) has had a busy year. She won the Ladies National Championship and the U21 European Championships, and was 21st at the Senior European Championships. She then went on to sit her Leaving Certificate, coming out with 600 points in the bag, proving doubters everywhere that sport and work truly can be balanced.
Dubliner Aoife started sailing at nine years old after her parents encouraged her to do a sailing course in Howth Yacht Club. "I started racing an Optimist when I was 10 and caught the bug. Since then I've progressed through the youth pathway classes to now sail the women's Olympic single-handed boat."
Her weekly training schedule while still in school will make you think twice before saying 'I don't have the time' ever again. "I sail four to five days a week in Dublin. If I'm away doing a training camp or regatta I'd usually sail for seven or eight days straight. I do a gym session three times a week and also cycle three times a week on top of the sailing sessions. The cycles usually aren't too far, about 25km each, but sometimes I end up on group cycles at the weekend which usually come to about 100km."
The real joy in life for the 18-year-old is when she's out on the water, "I think there's something really special about getting out on the water, in any form, not just sailing! I love being out in the fresh air. I think the part I most enjoy about my sport is that no day is ever the same, between wind direction and strength, waves, tide, weather and location. It never gets boring!"
Aoife is currently studying maths at Trinity College, but her life shows no sign of following the typical student lifestyle. She hopes to qualify for the 2020 Olympic Games which means competing in the Senior World Championships 2018 in Denmark. She will also be back to defend her title as U21 European Champion.
Check out the nominees for the other categories in the Outsider Awards 2017:
You can also vote for the following categories now: