Badass, bold and downright ballsy! We put the call out in the last issue of Outsider for you, our readers, to let us know about the most amazing women from the Irish outdoor and adventure scene in 2017! And you didn't let us down.
We were bowled over by both the quality and quantity of the stories you sent us. So sit down, make yourself comfortable and read the spine-tingling and inspirational stories of these extraordinary women who are now officially on the long list of nominees for the #OutsiderAwards17.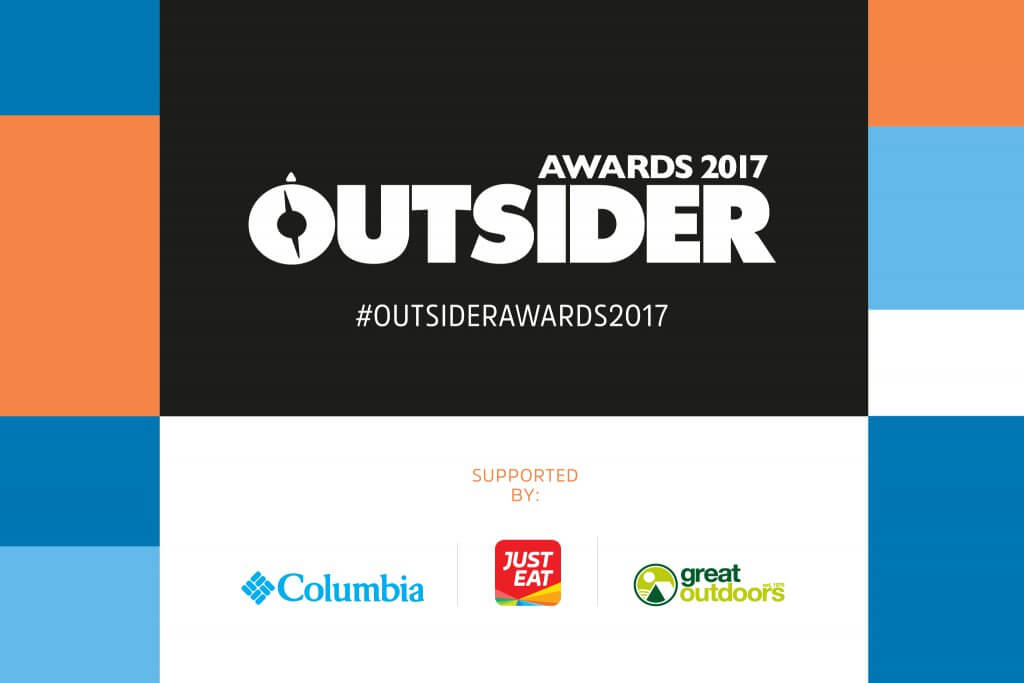 If you're a nominee, consider yourself cordially invited to our sixth annual awards ceremony on the evening of Wednesday 24 January 2018 in the Sugar Club, Dublin. We are thrilled skinny to announce that our fab sponsors Just Eat, Columbia and Great Outdoors are on board to help us celebrate all that is great and good about the Irish adventure scene, so it's guaranteed to be a good party.
On the night, and with the help of a panel of expert judges, we will announce the overall winners of the #outsiderawards17 in the following categories:
You can also vote for the following categories now: 
In the meantime, we hope you'll enjoy and be inspired by our #OutsiderAwards17 long list. We think you'll agree, they're a fine bunch! The following seven legends are our nominees for the Outsider Woman of the Year.
Rachel Nolan, endurance racer
Rachel Nolan is has completed a serious amount of events in the ultra-distance / endurance-racing field in Ireland and further afield of late. She has the Marathon des Sables, ITERA and the Wild Atlantic Way Audax already under her belt, and seems almost nonchalant about her achievements.
Rachel's latest feat is completing the London-Edinburgh-London Audax – a 1,465km cycle – in four days. She and her adventure buddy Linda O'Connor (also featured) completed it in 93 hours, "We had horrendous weather. They had the most DNFs ever because of the relentless rain and headwinds. We slept for about three hours the first night, the second night we slept for two and the night after that I didn't bother going to the bed at all. I slept in the kitchen under a table for an hour and then got on the bike again. The final night we just kept going. At night, there were a few crashes, a deer came out in front of one of the guys and he ended up in hospital and another few people went straight into the ditch after falling asleep on their bikes."
"At night, there were a few crashes, a deer came out in front of one of the guys and he ended up in the hospital and another few people went straight into the ditch after falling asleep on their bikes."
Rachel chooses three big events to do each year. This year she did The Race up in Donegal, followed by the Coast to Coast. She won both. She insists she is not superhuman. "I hit limits all the time. I find a 5km run tougher than doing any of these events. The longer stuff just seems to suit my body better. That stuff that is lung bursting doesn't really interest me, you can't even talk to anyone!"
Rachel runs an adventure tour company in the west of Ireland called Rachel's Irish Adventures. "Internationally, Ireland is not discovered. That's part of what I'm doing with the tours. I have eight French people coming over for a week of trail running and I know that they are just going to be blown away."
The next big challenge in her sights is Paris-Brest-Paris, a 1,200km race from Paris to Brest on the northwest coast of France and back.
Sinead Kane, runner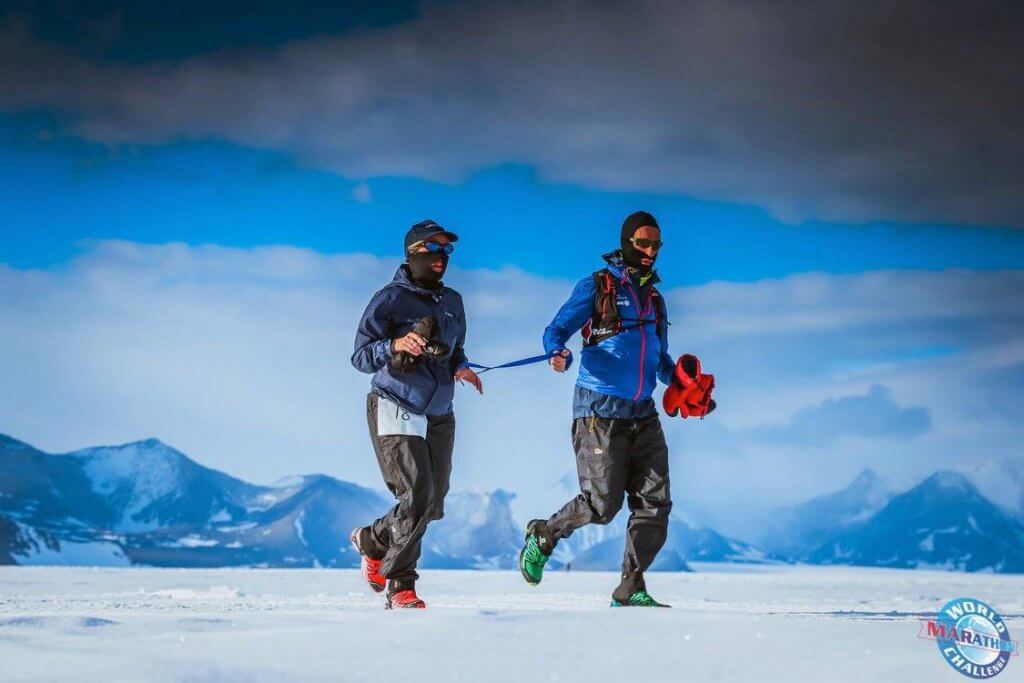 Earlier this year, Sinead Kane (35) completed seven marathons, on seven continents in seven days and entered the Guinness Book of Record for being the first visually-impaired athlete to achieve such a feat. That's a total of 295km in Antarctica, Africa, Australia, Dubai, Europe, South America and North America as well as spending about 45 hours in the air to travel between the continents.
Sinead, from Youghal in Co Cork, first started running back in April 2012 when she was asked to run a 10km as a fundraiser for Childvision. From that very first event, her life changed forever. "Each event opened the door to the next and I kept setting the bar higher."
The sheer difficulty of the World Marathon Challenge manifested itself in Sinead's feet. "My feet were very badly swollen during it. You could hear fluid swishing as I walked. They were ballooned and red in colour. I lost nearly all my toenails and had very bad blistering on my toes, especially on my left foot. I was in a lot of pain when trying to run or even walk."
Afterwards, the post-expedition blues set in pretty rapidly for Sinead. "I knew I was going to feel sad and a sense of loss when the challenge was over but I wasn't expecting it to happen so fast. Family and friends were celebrating back home that I had succeeded whereas I didn't want to go home because I knew then the challenge was over. I had lived for this challenge from when I first decided to do it back in February 2016 and then all of a sudden it was over."
The usual remedy for the post-expedition blues is to set yourself a new challenge. So what's next for her is the question on everyone's lips. "Who knows? The main thing is to get fit again as I want to be prepared for any opportunities that may present themselves. Opportunity dances with those already on the dance floor."
Carmel Collins, swimmer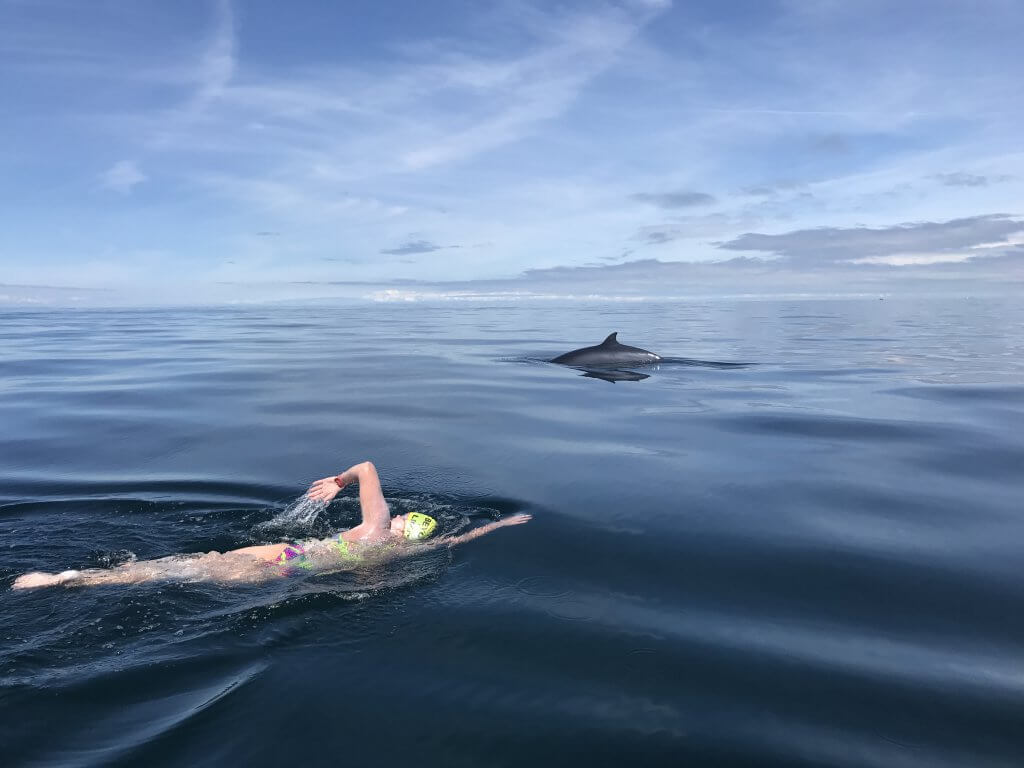 Connecting the Irish Sea with the Atlantic Ocean, the North Channel, is the strait between north-eastern Ireland and south-western Scotland. It is widely considered the hardest channel swim in the world. Where more than 1,500 swimmers have ploughed their way across the English Channel, fewer than 40 have successfully crossed the North Channel.
This year endurance swimmer extraordinaire, Carmel Collins (38) joined that exclusive club when she swam the 35km from Ireland to Scotland in less than 16 hours, in temperatures as low as 12°C.
The Cork woman was once an occasional pool swimmer but upped her game considerably by solo swimming the English Channel in 2012. Carmel recounts that, in fact, she has nearly drowned on three separate occasions in the past, yet that never hindered her ambition to take on these endurance challenges.
"I bumped into two lion's mane jellyfish early on in the swim. I had never seen one up close and personal. I could not believe the length of the tentacles."
And her North Channel swim was not without significant challenges. At one point, her left arm started giving her trouble. "I had to change to unilateral breathing to the right which aggravated my breathing. I so used to bilateral and I had been diagnosed with bronchitis in May so this certainly did not help. I struggled with the breathing after that, particularly in the second half of the swim."
But she got through it and reaped the rewards. The marine life Carmel saw in the North Channel would tempt anyone to take up sea swimming, or perhaps not! "I bumped into two lion's mane jellyfish early on in the swim. I had never seen one up close and personal. I could not believe the length of the tentacles. It was like playing dodge ball with them at times. I could see huge ones down deep; they made the swim interesting and colourful."
But the real highlight of it all was swimming alongside a minke whale, "It came up next to me to say hello and play around for a little while. I was convinced it was a killer whale at one point until I saw the grey colour right underneath me moving around. It was so close that it was a little frightening but very exciting also."
Trish McGuane, endurance cyclist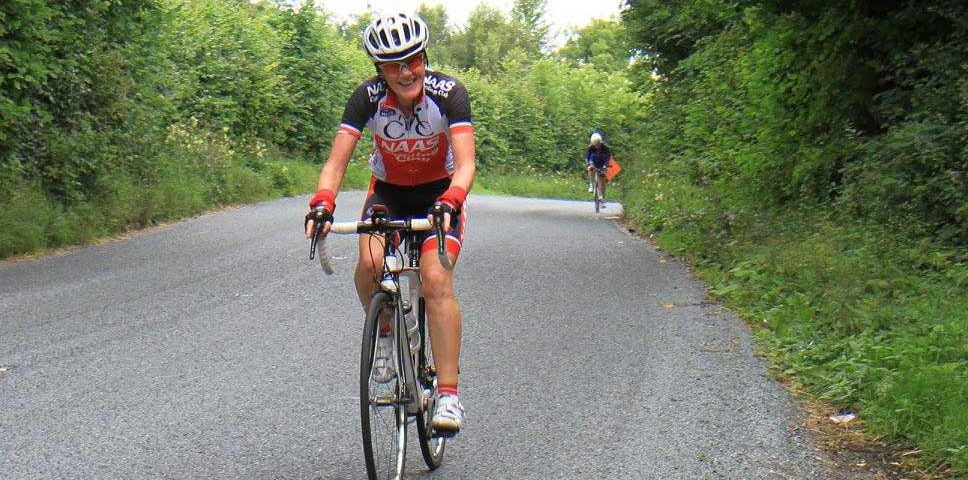 "I come from the sticks so if you didn't cycle in remote Galway you got left there," says Trish McGuane (50) from Galway, one of only three people to take on all 17 stages of the Wild Atlantic Way Sportive earlier this year. Despite the fact that Trish always owned a bike, she only started road riding six years ago. "I used to see some lads on a Sunday morning outside the Courthouse meeting in Naas for a cycle and I thought I would like to give that a try. I now have an OCD passion for cycling, I totally love it."
In October 2015, Trish was diagnosed with breast cancer. She recounts, "I was on the bike six weeks after surgery. Not recommended for everyone and I'm not advocating this, but it got me through the bad days."
Since her recovery, Trish has upped the ante, cycling 300km or so on an average weekend. "I work in Kildare County Council for the National Transport Authority and the people at work think I'm mad."
But all of her time in the saddle was worth it. Despite the fact she had never ridden more than eight days consecutively, Trish took on every single one of the gruelling 2,058km on the Wild Atlantic Way Sportive in her stride. "Every single one of the 17 days was an amazing day," she says with enthusiasm.
"The absolute highlight was the Sky Road in Clifden, Co Galway. The sun was shining and the views were out of this world. I'd never experienced anything like it in Majorca or anywhere else. I was truly privileged to be able to partake and experience that.
"I was one of only three people to complete all 17 stages without getting off the bike or sitting into any of the support vehicles. I had tunnel vision. I needed to do this and it was really important that I did it all. My days were totally structured. I made sure I had lots of proper food, massages morning and evening, protein shakes, foods high in protein, early nights and only the odd glass of wine!"
Aileen Flynn, triathlete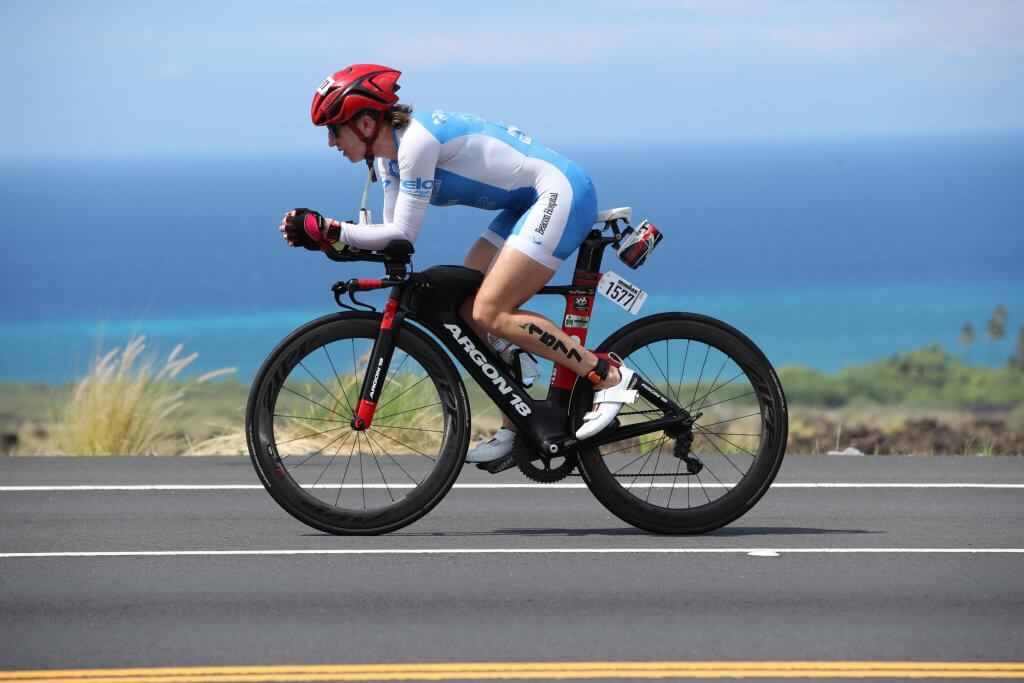 We always admire people that can hold down a full time job and compete in their chosen sport at a high level. Aileen Flynn is another one of those life-balancing gurus! The 41-year old from Goatstown, Dublin, is a clinical specialist chartered physiotherapist. This year alone (outside of the 9-5) Aileen won her age group in Ironman South Africa and qualified for the world championships in Hawaii. She finished 34th in her age category in that race, the iconic Ironman Kona.
Aileen was late to start her triathlon career, "I got into triathlon in my 30s just for the craic. I went down to do a sprint triathlon in Valentia Island in Kerry with some friends. I couldn't swim, the whole field passed me on the bike, but I was hooked."
"Why am I doing this? Whose idea was it to go out here for 10-11 hours? This isn't fun. I don't want to play anymore."
Time is of the essence but Aileen seems to have the art of scheduling down to a tee. "When you are training for an Ironman and working full time, everything is very scheduled. You're fitting in your swim before work. You are running after work or at lunchtime. And you're on the bike or the turbo in the evenings. So you're looking at four swims, four cycles and four runs a week. I actually don't like adding up the hours because sometimes it scares me how much time I spend training."
She describes the highs and lows of a long-distance race perfectly. "You go through the 'Why am I doing this? Whose idea was it to go out here for 10-11 hours? This isn't fun. I don't want to play anymore.' That happens in every Ironman race.
"I was on the bike in Kona and I was loving it, feeling really strong, and literally a minute later, I was like I actually don't want to do this anymore. I wonder if I have an excuse to stop. And then literally a split second later your mind is like, 'No, you want this. You trained really hard for this. Aren't you so lucky to be out here in Hawaii? Suck it up Aileen!'"
Linda O'Connor, endurance racer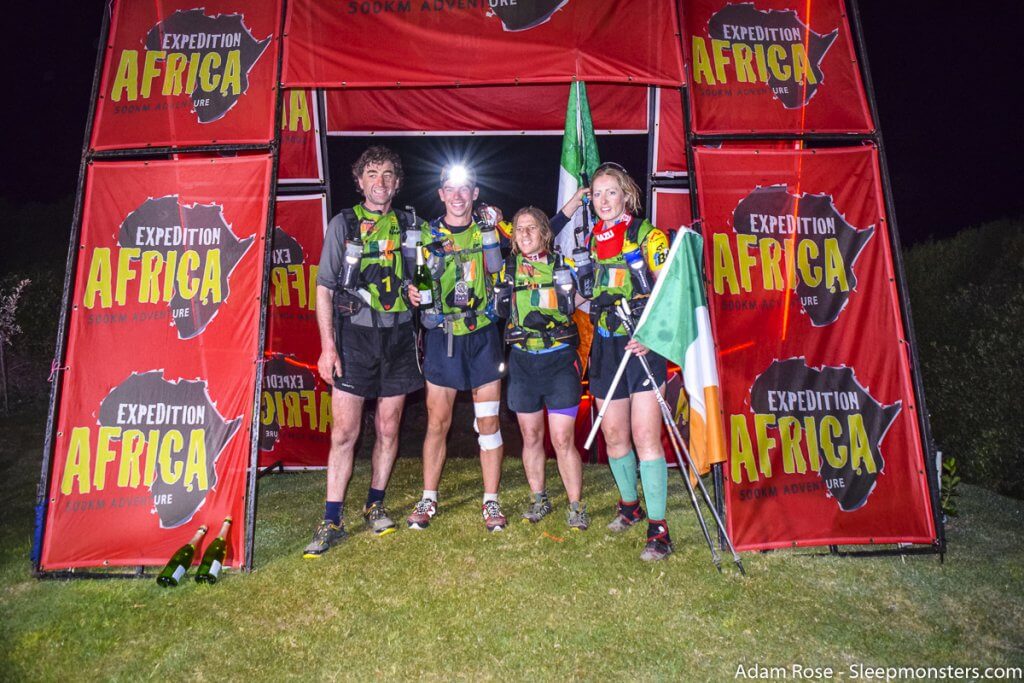 An accountant by day and a hardcore endurance athlete by night. Linda, O'Connor (33) from Kenmare, Co Kerry, together with her adventure buddy Rachel Nolan are racking up the events at home and abroad this year.
Linda competed in Expedition Africa, and ran the 71km Sli Gaeltacht Muscrai, the Maurice Mullins half marathon, and the Carrauntoohill East. She also cycled the 1,000km Celtic Knot Audax and the 1,400km London-Edinburgh-London Audax. To top it all off, she kayaked in the Canoeing Ireland Club Championships in Clonmel and took part in the Liffey Descent.
The icing on Linda's cake in terms of achievement was, however, that London-Edinburgh-London Audax. The 1,400km cycle took a whopping 93 hours! Linda admits she found it tough mentally. "I think I still hadn't fully recovered from my exploits earlier in the year. I work as an accountant and I was working very long hours up to the event itself. Thankfully I had Rachel to pull me through it to the finish. For me, even though I knew it already, it just cemented how important mental training is in endurance events."
For her, the perks of putting her body through these kinds of tests far outweigh the negatives. "The elements ask questions of you that only you can answer. I love the simplicity of it and the disconnection from the dramas of everyday life – technology, phones, traffic etc. All that matters is getting from A to B, having enough food, minimal sleep and looking after yourself and your team mates. When you finish, you appreciate the little things so much more – a hot shower, a hot meal and a nice warm bed afterwards!"
Next year holds much of the same madness for Linda. "There are lots of places on my bucket list so this is one way of getting through them. I'd like to do many more MMRA and IMRA races. There are many mountains I haven't been to and would love to explore. As usual, probably a bit of this and that and whatever else I tag along to!"
The Galway Baybes, cyclists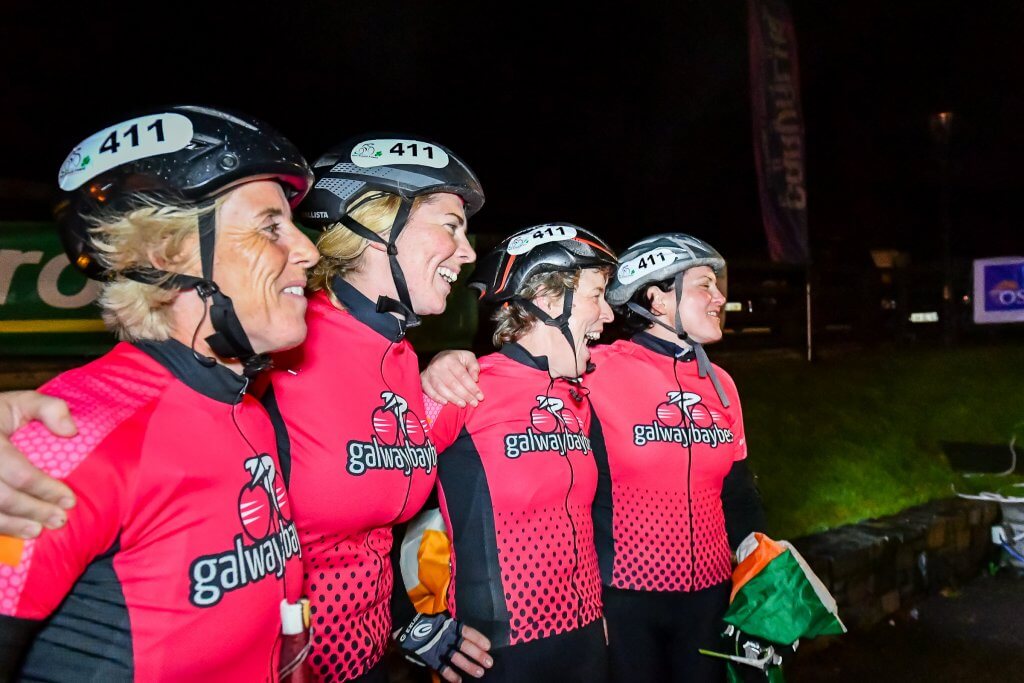 "We relished the opportunity to prove that four ordinary women with full-time jobs, two of the team with children, could take on a challenge of this magnitude and complete it. We want to inspire more women to take up the sport of triathlon and cycling. And to encourage them to follow their passion and dreams no matter what they are. And what better way is there to do that than by picking the toughest endurance cycling race in Europe?"
That race was of course this year's Race Around Ireland, and The Galway Baybes competed it as a relay in a time of 81 hours 13 minutes, smashing the Irish record by an incredible 10 hours and 17 minutes. The Baybes are made up of Marie Boyle (48) from Donegal, Karen Cassidy (48) from Moycullen, Joanne Murphy (39) from Cork, and Bríd Naughton (38) from Spiddal. All live in Galway.
"The pressure on riders and crew to keep moving forward without making mistakes and the worry of coming off the bike or getting sick played on our minds during every waking moment."
Over the 81 hours, they had their fair share of ups and downs, "There were lots of tough moments. It was an emotional roller coaster for riders and crew across the board. Lack of sleep played a large part in that. The pressure on riders and crew to keep moving forward without making mistakes and the worry of coming off the bike or getting sick played on our minds during every waking moment.
"The unexpected passing of Marie's father during the race cast a shadow on the team. But everyone worked together and dug deeper to get to the finish line faster, ease the pain and provide comfort to her. Despite it being a tough situation for us all, it brought us closer together as a team."
Anyone familiar with endurance sports knows that suffering can either make or break you. For the Galway Baybes, it acted as a motivator. "When we did suffer on the bike we just dug deeper to keep moving forward. That was key. None of us wanted to let anyone on the team down. There was always a friendly hug, words of encouragement and a cup of tea on offer from all quarters for crew and riders."
Check out the nominees for the other categories in the Outsider Awards 2017:
You can also vote for the following categories now: 

Next Post