Badass, bold and downright ballsy! We put the call out in the last issue of Outsider for you, our readers, to let us know about the most amazing people from the Irish outdoor and adventure scene in 2017! And you didn't let us down.
We were bowled over by both the quality and quantity of the stories you sent us. So sit down, make yourself comfortable and read the spine-tingling and inspirational stories of these extraordinary people who are now officially on the long list of nominees for the #OutsiderAwards17.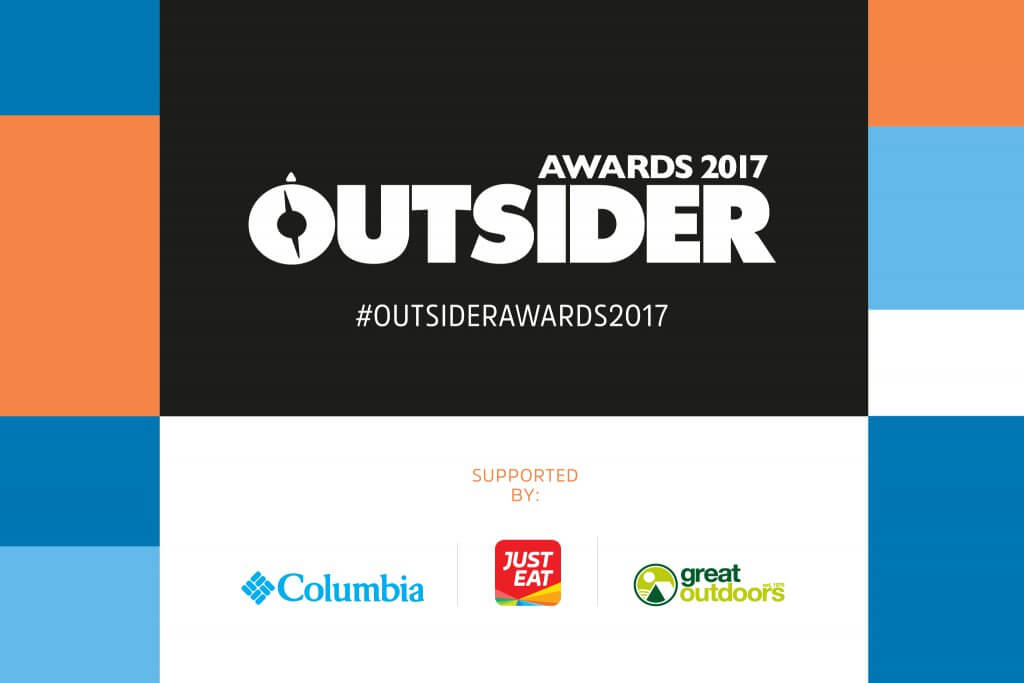 If you're a nominee, consider yourself cordially invited to our sixth annual awards ceremony on the evening of Wednesday 24 January 2018 in the Sugar Club, Dublin. We are thrilled skinny to announce that our fab sponsors Just Eat, Columbia and Great Outdoors are on board to help us celebrate all that is great and good about the Irish adventure scene, so it's guaranteed to be a good party.
On the night, and with the help of a panel of expert judges, we will announce the overall winners of the #outsiderawards17 in the following categories:
You can also vote for the following categories now: 
In the meantime, we hope you'll enjoy and be inspired by our #OutsiderAwards17 long list. We think you'll agree, they're a fine bunch! The following legends are our nominees for the Most Devoted to the Outdoor Scene Award.
John O'Regan, runner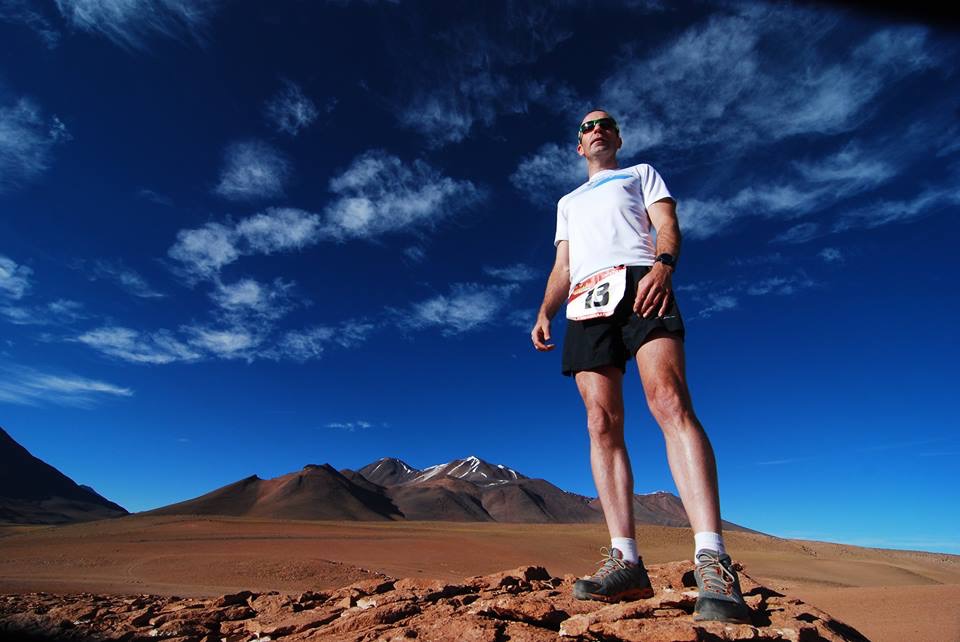 John O'Regan (48) from Dublin but living in Kildare has a running resumé like few others. He has represented Ireland in World and European Championships for 24-hour racing, 100km and ultra trail. He has acted as guide on the Everest Marathon for the visually impaired athlete Mark Pollock. This year he acted as guide for the visually impaired athlete Sinead Kane during the 777 World Marathon Challenge, which consisted of a marathon on each of the seven continents, starting in Antarctica and finishing seven days later in Australia. He also somehow manages to hold down a full time job.
John's reputation for organisation and safety preceded him. He didn't seek out to become a guide but was asked, "At the time I thought it would be selfish to refuse if it was something I could do. I didn't offer my services but felt that if this person [Mark Pollock] has faith in me then I'll give it a go."
"I knew it was going to be cold but this was like nothing I'd ever experienced and I just couldn't believe it."
Being someone's eyes comes with a responsibility that John does not take lightly. It's not all just chats and running but logistics and encouragement. "I will explain the terrain ahead with an emphasis on safety and give estimates of timing and distance with a description of the underfoot conditions. To a certain extent there would be coaching and motivating but mostly it would be trying to distract the athlete from the pain and fatigue. A sighted runner just needs to look around and take in the beauty of the moment or can turn around on a long steep ascent to see what has been achieved. This can be motivation without looking for it."
Being a guide does have its perks aside from doing something really good for someone else though. John has got to experience some pretty incredible things. "One of my most memorable moments was when doing the Everest Marathon with Mark. I remember stepping off the plane on the frozen sea of the floating polar ice cap. I knew it was going to be cold but this was like nothing I'd ever experienced and I just couldn't believe it."
Easkey Britton, surfer & environmentalist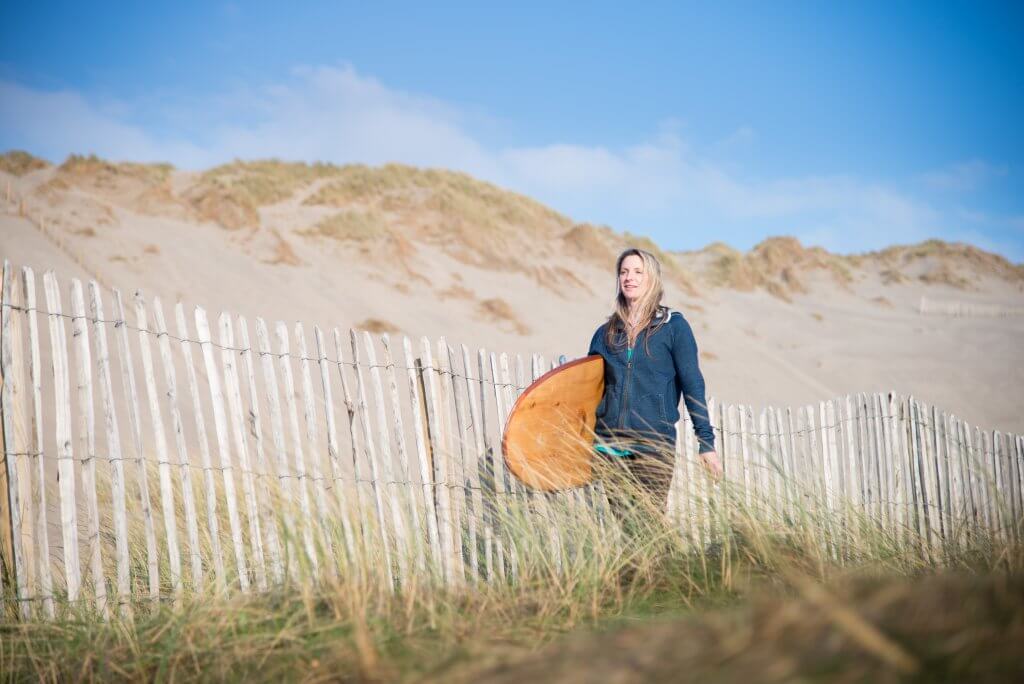 "The focus of my work is understanding how water environments are good for health and wellbeing. I'm guided by a life-long relationship with the sea and belief in the power of the ocean to connect. At the core of what I do is helping people better understand each other and the environment through our connection with the sea," says Dr Easkey Britton of her transition from surfer to environmentalist.
Surfing since the age of four, Easkey is Ireland's most accomplished female surfer. She is a former Irish National Surfing Champion and British Pro Tour Champion, was the first female surfer to ride the 'big wave' Aileens off the Cliffs of Moher and has been nominated for the WSL Big Wave Awards in the past.
These days however, Easkey's focus has shifted to the environment and other grassroots projects. As a scientist, academic and social activist, with a PhD in Environment and Society, Easkey is always one to look in places others aren't for the answers to difficult questions.
Easkey is co-founder of the non-profit Waves of Freedom which used the power of surfing as a creative medium for social change and spear-headed the world's first global Surf for Social Good Summit in Bali, Indonesia. The initiative, which finished in 2016, established surfing in Iran as a fully self-sustaining movement.
In addition to this, Easkey has become involved in Women in Surfing. This initiative aims to design practical, functional full-body surf-wear for women with Falmouth University and Finisterre and Iranian sportswomen. The project has the potential to be a huge game-changer in promoting diversity and accessibility for women in water sports.
In her current role as a post-doctoral fellow with the NEAR-Health Project at NUIG, Easkey is researching how outdoor water environments and human health are linked and the restorative benefits of nature. In addition to this, Easkey is also a founding member of the Ocean Collectiv, a global think tank for healthy ocean solutions. Essentially, it is a dream team for any ocean conservation challenge.
Eoin Hogan, Rural Recreation Officer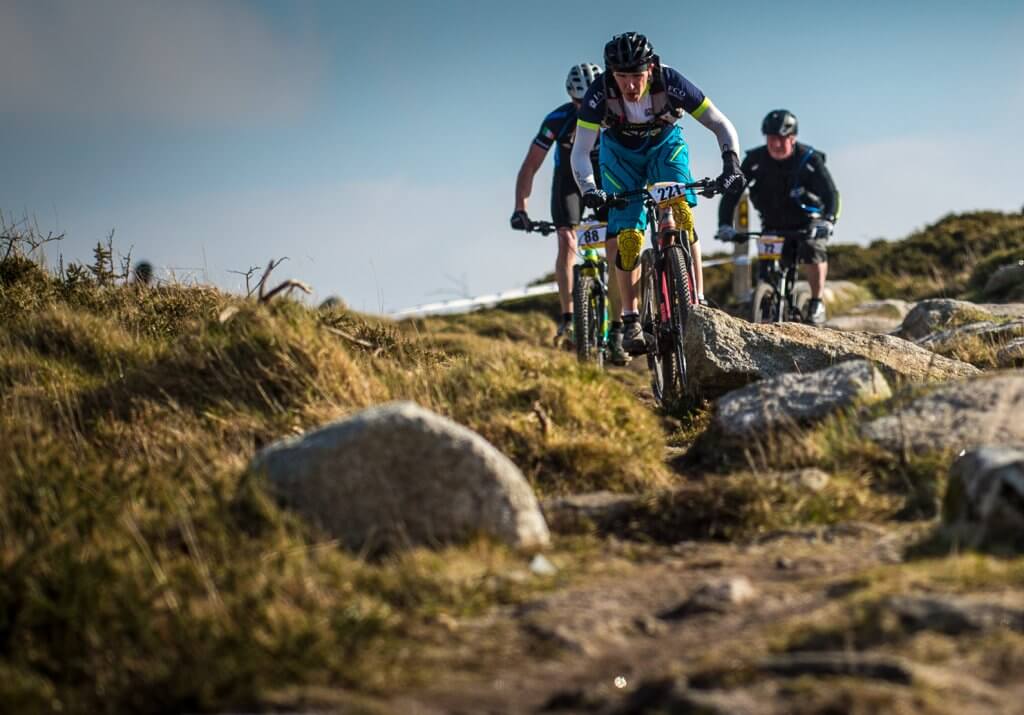 Dubliner Eoin Hogan (43) is one of those people that make you wonder if they ever sleep. Or if their days somehow have more hours in them than our own? In addition to his role as Rural Recreation Officer for Co Clare, where he manages the construction, maintenance and promotion of outdoor recreation in his area, Eoin is also the secretary of the Burren Cycling Club, on the committee of the World Trails Network and has been responsible for the creation of a number of high profile initiatives.
In 2014, he applied to Google for a loan of the Google Trekker and recorded four of the most popular walking trails in Clare. These were the first trails in Europe to go live on Google Streetmaps, joining the likes of the Grand Canyon, Mt Fuji and Everest Base Camp.
"I love my job and I'm appreciative of this as it's rare in this world to have a job you're passionate about."
Eoin also secured funding for, designed, and installed the first network of bike repair stands in rural Ireland, developed the first trails app in Ireland and established the first permanent Strava segments in Europe. And on top of all that he somehow manages to compete at road, mountain bike and cyclocross races, and paraglide in his spare time!
"My job and leisure time kind of merge into one," explains Eoin who lives in Lissycasey, west Clare. "When I go off on my mountain bike at the weekend I end up checking trails, testing my maintenance app or taking photos for brochures. I feel that I am lucky to have a job that I'm passionate about so I don't find it a problem when work spills into leisure time. I tend to be pretty good at multi-tasking. Clare's a big county to cover so I generally group a few jobs together to save multiple trips.
"I love my job and I'm appreciative of this as it's rare in this world to have a job you're passionate about. It's a very positive area to work in. Trails are generally good news stories so there's a lot of satisfaction with being involved in developing and managing them."
Eileen Daly, race dictator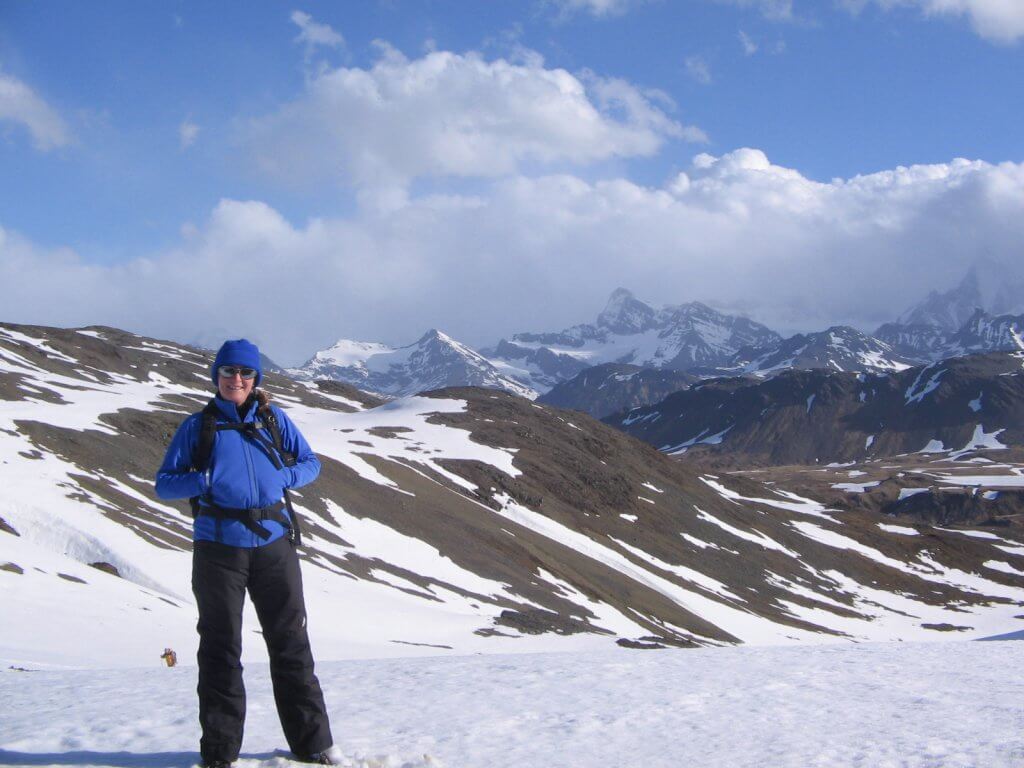 "Eileen is known affectionately as the race dictator," says Rachel Davoren from retailer Portwest of her pal and colleague Eileen Daly.
Eileen is responsible for organising the Kerry Way Ultra and is one of those people in life that gets things done. Despite having a million and one things on her plate, she is never too busy to take on one more if it's for the good of the outdoors.
"I think I might be one of the lucky people who seem to have loads of energy," says Eileen, with infectious enthusiasm. "I also think that because I love what I'm doing, it's never a chore! I'm also slightly OCD so if I want something to be done right, I do it myself!"
A member of the Kerry Mountain Rescue Team for the past 14 years, Eileen has also volunteered in Haiti with Haven (Ireland) and Habitat for Humanity (USA), building houses after the earthquake in 2010. She has also travelled extensively across Europe and further afield, bagging impressive sized peaks along the way and followed in the steps of Tom Crean on a trekking trip in South Georgia.
However, one of her most impressive feats has been the creation of the 200km Kerry Way Ultra. Now in its sixth year, the not-for-profit event has been awarded the highest number of qualification points by the prestigious Ultra Trail du Mont Blanc and is the only No Trace race in Ireland. 2016 saw the addition of the Kerry Way UltraLite, a 58km event from Sneem to Killarney.
"The organisation of the events themselves is a full time job but, see OCD comment above, I love it," exclaims Eileen. "However, the help over the weekend of the events from everybody is essential and the Ultra/UltraLite would not happen without them," she finishes modestly.
Chris O'Callaghan, mountain biker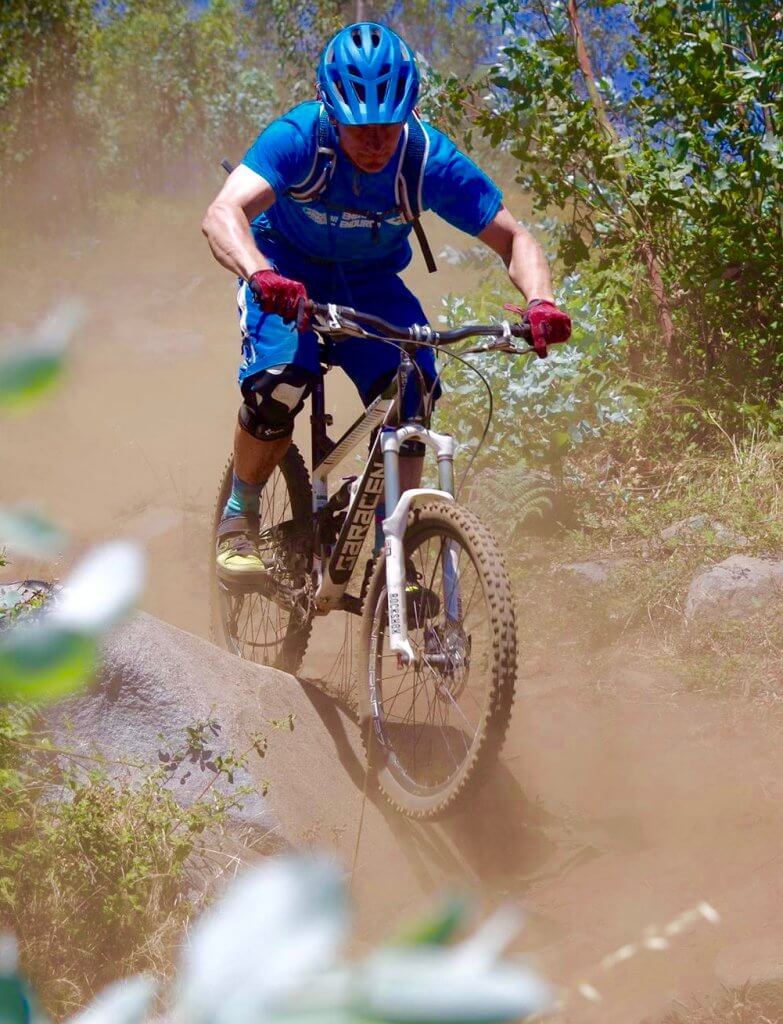 "I don't think I play any role in the development of the mountain biking scene in Ireland. The only thing I maybe do is just give the time to those who require or appreciate my time. I am just doing what plenty of others did for me as a teenager and young man," says a very modest Chris O'Callaghan.
A familiar face on the Irish mountain biking scene, Chris (46) is an acupuncturist and sports therapist and runs Trailriders, a bike hire shop in Ballyhoura. He is also the co-founder of the local Team Ballyhoura mountain biking club and has worked tirelessly to get mountain bike coaching standards set as high as possible in Ireland, bringing the first mountain bike school here back in 2007.
A regular on the competitive scene, he has raced internationally in both XC and DH in races such as TransWales, Fort WilliamEnduro and the MegaAvalanche. However since taking on the Trailriders/Cube IRL youth mountain bike team, his own competitive career has been put on hold.
"But I guess what outweighs it all is watching them smile and living life to the full. Some say that youth is wasted on the young but not in this case; these young lads are grabbing it with both hands and giving it everything,"
"I miss my bike, but it's worth it. I love working with these young lads over so many weekends. There are of course things I wouldn't miss – throwing porridge into them on race days, telling them to get to bed on a Saturday night and not being able to eat until they're all across the finish line. But I guess what outweighs it all is watching them smile and living life to the full. Some say that youth is wasted on the young but not in this case; these young lads are grabbing it with both hands and giving it everything," says Chris.
When asked about the future of the sport in Ireland, Chris is enthusiastic in his response. "The sport is going from strength to strength thanks to numerous individuals doing tonnes behind the scenes. When you throw in the success of Jacob Dickson, Greg Callaghan and Killian Callaghan at a world level, it can go to a new all-time high. We do need a bit more funding to keep the sport cool amongst kids and teenagers. We can't rest on our laurels."
Check out the nominees for the other categories in the Outsider Awards 2017:
You can also vote for the following categories now: