Badass, bold and downright ballsy! We put the call out in the last issue of Outsider for you, our readers, to let us know about the most amazing men from the Irish outdoor and adventure scene in 2017! And you didn't let us down.
We were bowled over by both the quality and quantity of the stories you sent us. So sit down, make yourself comfortable and read the spine-tingling and inspirational stories of these extraordinary men who are now officially on the long list of nominees for the #OutsiderAwards17.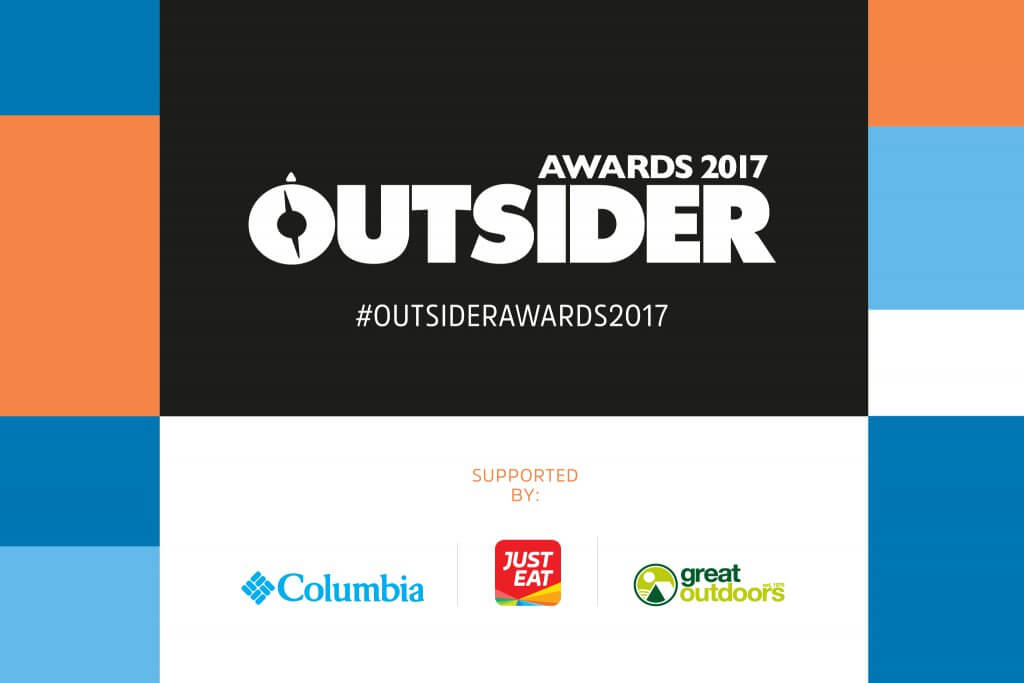 If you're a nominee, consider yourself cordially invited to our sixth annual awards ceremony on the evening of Wednesday 24 January 2018 in the Sugar Club, Dublin. We are thrilled skinny to announce that our fab sponsors Just Eat, Columbia and Great Outdoors are on board to help us celebrate all that is great and good about the Irish adventure scene, so it's guaranteed to be a good party.
On the night, and with the help of a panel of expert judges, we will announce the overall winners of the #outsiderawards17 in the following categories:
You can also vote for the following categories now: 
In the meantime, we hope you'll enjoy and be inspired by our #OutsiderAwards17 long list. We think you'll agree, they're a fine bunch! The following eight legends are our nominees for the Outsider Man of the Year.
Noel Hanna, mountaineer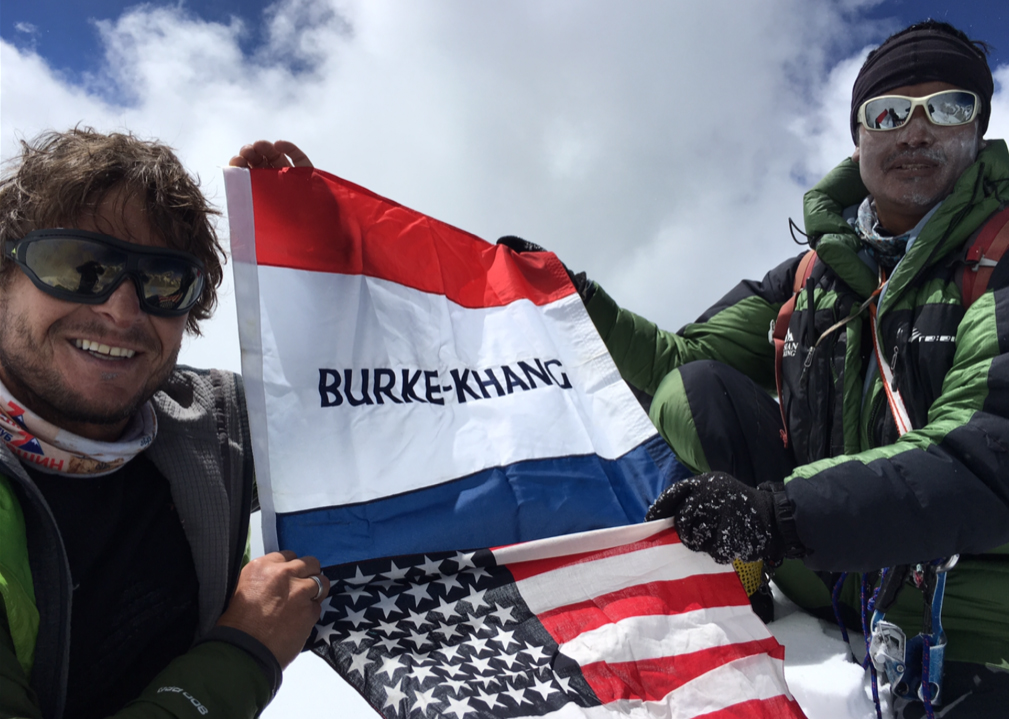 Noel Hanna (50) from Dromara, Co Down, made history on 5 October. He and three Sherpa, Sirdar Naga Dorjee Sherpa, Pemba Tshering Sherpa and Samden Bhote, made the first ascent of Burke Khang mountain in the Himalayas. The 6,942m technical peak is named after American climber Bill Burke (the oldest non-Asian to climb Everest), who was also part of the expedition.
Aside from Burke Khang, Noel had a quite a year, starting with an ascent of Aconcagua. A failed attempt at Kanchenjunga, the third highest mountain in the world, followed. In July he climbed Kilimanjaro and in August, Monte Viso and the Matterhorn.
But Burke Khang was something special for Noel. "It has probably meant the most to me because no one has been there before. It is a more technical mountain than the likes of Everest but it is not as high."
Two of Noel's companion climbers – Bill and Micah Kershner, were forced to call a halt to their ascents due to altitude sickness and overexertion. "We didn't know what was in front of us but Bill said if there's a chance for summit that I should definitely go for it because if the weather closes no one summits. Bill wanted me or the Sherpa to be the first one to climb his peak if he couldn't do it."
Aside from this achievement, Noel has a seriously impressive mountaineering resumé. He has summited Everest eight times, twice with his wife. He completed the seven summits in 2010. And he did so with a twist. After climbing each mountain, he travelled to sea level by human power.
"After climbing Everest, I had my bicycle at Base Camp so I cycled to the Bay of Bengal in India. I did something like that with all of them."
Noel's reasons for pushing the boundaries of human endurance are relatively simple. He says, "I believe that whenever you are born, there's a day in the calendar when you are going to go. You'll regret what you didn't do. It gets rid of fear in a way. That's my way of coping with it."
Jason Black, endurance athlete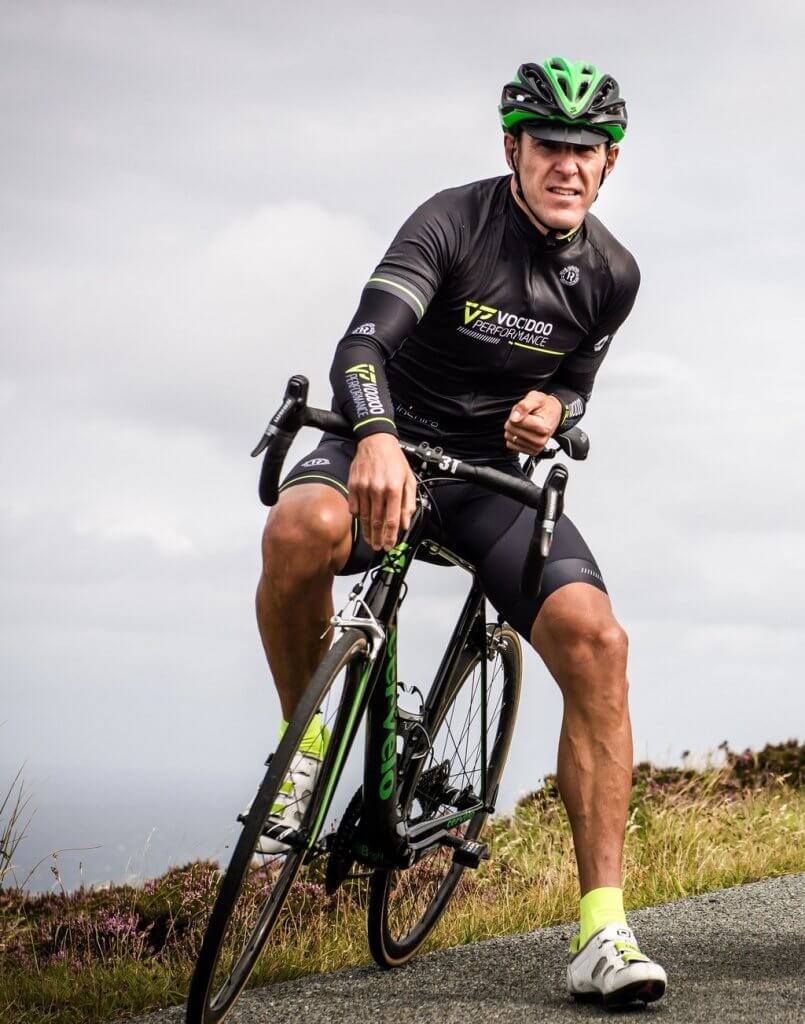 "The sky is not my limit; I am," says Jason Black, one of Ireland's most accomplished endurance athletes. In 2017, Jason completed the Race Across Italy (an 800km cycling event with 10,000m of climbing), Ironman Barcelona 70.3, set a world speed climb mountaineering record when summiting Mt Elbrus, and won the Race Around Ireland, setting a new record in the process. He cycled 1,200km in 50 hours and 52 minutes.
However, it wasn't all smooth sailing for Jason. His team had a DNF at The Beast in Donegal due to injury, and extreme elements in The Race Across Texas (a 1,600km cycling event) also saw an early exit for the 46-year-old professional athlete from Letterkenny, Donegal.
"I'm super hard on myself. My mood dips and I do get really annoyed but in most cases the reason I stop is because I'm stopped by factors outside of my control."
But Jason insists that these kind of setbacks are beneficial and says that his success at this year's Race Around Ireland was largely due to failure the previous year. "As athletes we all want to talk about the positive experiences, which is critical. However, my biggest success has come from my biggest setbacks. I've spent time coaching myself to have the ability and courage to face my demons and face the 'What happened?' and 'Where did it all go wrong?' questions. It was only then that I could really assess where I was and where I wanted to be. Once that was established, the rest was easy. I rebuilt the engine stronger, bigger, better, and faster than before.
"I'm super hard on myself. My mood dips and I do get really annoyed but in most cases the reason I stop is because I'm stopped by factors outside of my control. In Texas, temperatures rose to 46°C. We just couldn't get on top of the fluid flush of salts and minerals so I was forced to stop after 23 hours. Was it a disaster? Not at all. I learned that we must get a better understanding of racing long and super hard in extreme weather environments. You see failure doesn't exist; it's merely a setback to winning."
Gerard Prendergast, Deca Ironman Champion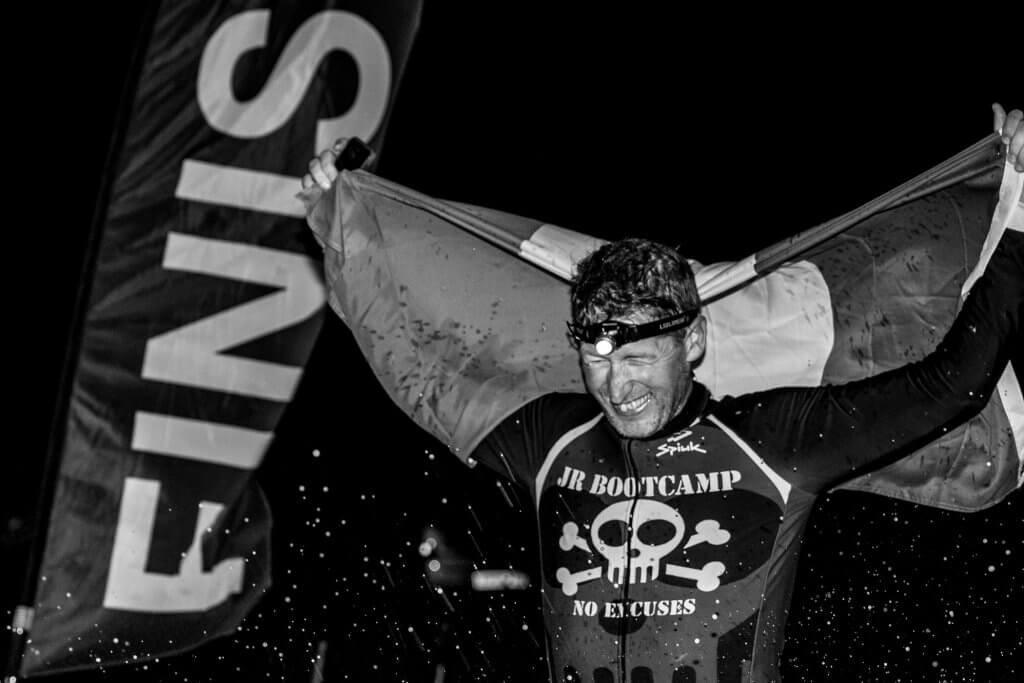 For many mere mortals the idea of doing an Ironman is incomprehensible. To do 10 in a row seems impossible. But not for Gerard Prendergast (37) from Ballymun in Dublin. Last October, Gerard was one of 14 competitors brave enough to take to start line of Deca UK. After 158 hours of swimming, biking and running over the course of 10 days, Gerard took the top spot on the podium finishing 4.5 hours ahead of his closest competitor.
It's a remarkable feat for anyone but slightly more remarkable when you consider that Gerard couldn't even swim four years ago. With a background in soccer having represented Ireland's visually impaired team (he has sight in just one eye) in his 20s, Gerard turned to running and then duathlon before setting his sights on triathlon. Shortly after learning to swim he signed up for the Dublin City Triathlon.
"I nearly drowned on the 600m swim. I was terrified; I started right at the back. I kept having to do breaststroke if you could even call what I was doing that and I swallowed lungfuls of water," he chuckles.
Undeterred Gerard went on to enter a few Olympic-distance events before taking on Ironman Wales and Lanzarote, and Challenge Galway 2015. It's still hard to conceive how one goes from one Ironman to doing 10 in 10 days.
"I train every day. Twice a day," explains Gerard. "Once I decided to go for the Deca, I had a good plan. In June I did five days of half Ironman distance in a row, then I did six consecutive days of almost full Ironman in early August and the double Ironman distance event in Mullingar after that."
And it seems the hard work paid off. Gerald not only topped the podium, he also admitted he felt pretty good on the finish line. "I felt pretty good generally. I had a bit of a quad issue but I did feel great. I felt like I could have gone again."
Graham Bushe, long-distance runner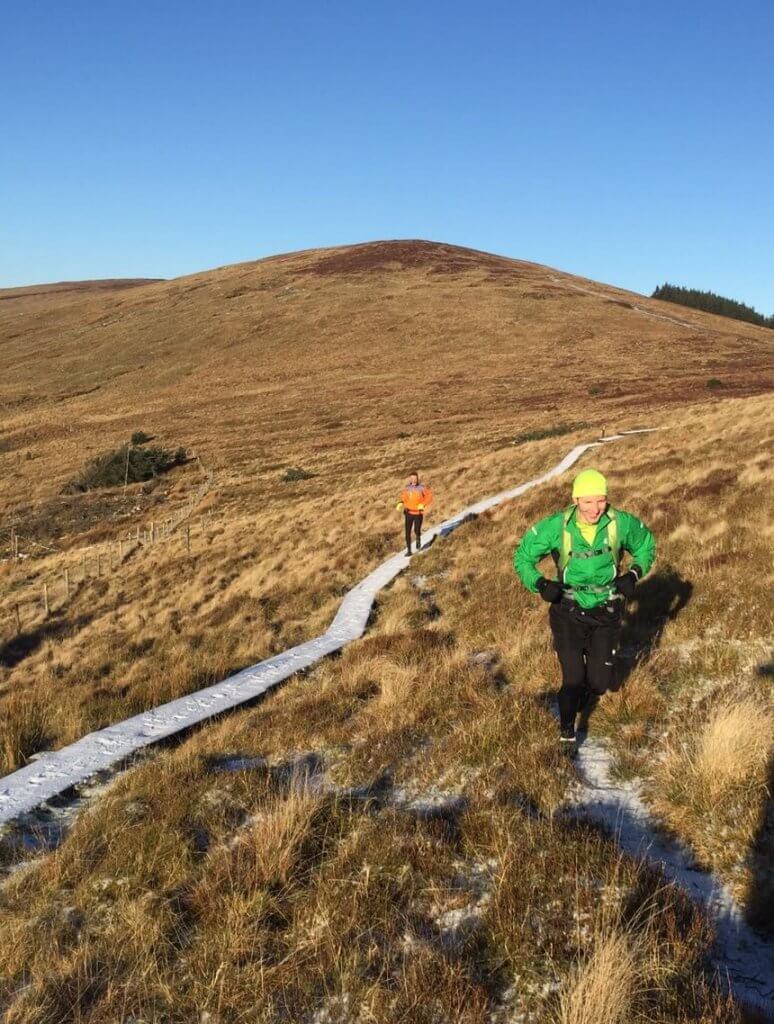 "When I first thought of doing the double, I contacted Don Hannon, the only other person to have done it. He said it was a 'deadly' idea, and that I should go for it. I wasn't exactly sure what he meant by 'deadly', and decided not to press the issue," says Graham Bushe (49) of his idea to run the Wicklow Way Solo and back, a total distance of 254km.
"I was coaching GAA and football teams up until 2013 and I suddenly found that I had a lot more time to myself. So I started to train for the Dublin marathon. I didn't even own proper running shoes back then! I ran my first marathon in 3.37 and ran another one the following year in 3.29. I'd been bitten by the running bug.
"So then the question was could I run further?"
"My first Ultra was the IMRA Stone Cross to Lugnaquilla race which is about 54km, self-navigated. I thought that it would be no bother to me. It took me 8 hours and 30 minutes to complete!"
However, it wasn't enough to deter Graham. He kept pushing himself to the limits, sometimes rising at 4am on a Saturday morning to do a 40km run before starting a sport-filled Saturday morning with his kids.
After completing the Wicklow Way Solo, Graham began to wonder if he could up the ante. "On 11 June 2015, I ran the WWS in just over 16.25 hours. I could hardly believe it, to have completed it and in such a time. But not only that, I felt so good that I was back to the hills for the Wednesday evening IMRA race over Djouce just four days later! So then the question was could I run further?"
Graham is a definite convert to long-distance running. "Long distance races are, for me, a bit more relaxed. There isn't the hectic, helter-skelter mad dash around at full tilt, gasping for air while muscles burn. I still have a lot of work to do on getting the balance just right, but that's all part of the challenge."
Eoin Keith, ultra-runner
"It's hard to pick between breaking the record for running the length of Ireland (Mizen to Malin) and breaking the Irish 24-hour running record at the 24-hour world championships in Belfast. They were both big achievements for me from my own point of view. On balance I might edge towards Mizen to Malin as I'm unlikely to run that again! But having said that I was trying for a long time over many attempts to break the Irish 24-hour record. Overall, it's a nice conundrum to have to consider," says Columbia-sponsored Cork athlete Eoin Keith (48) when questioned about his highlight of 2017.
However Eoin's whole year wasn't entirely smooth. He had two big DNFs along the way. "This year was a real year of highs and lows. The first came early when a broken rib caused me to have to pull out of trying to win the Spine Race again. I had to take a week or two off after to allow some time for the rib to heal before building slowly back up to full training."
The second low point was retiring in the middle of the UTMB powered by Columbia race, which was the most competitive ultra-trail running race in the world this year. That was particularly frustrating as that's the second year in a row I've had to pull out from the UTMB due to injury."
But Eoin is not tempted to throw the towel in just yet. "It's a lifestyle at this point. When I discover I'm good at something, I tend to like to see how far I can go, quite literally in the case of running. Over the years, adventure sports, and in particular ultra-running, has become more and more a central part of my life."
And it looks like we might see some more epic achievements from Eoin next year too. "My next big target 'A' race is the Spine Race in January. It's one of three big multi-day trail races I've already entered for next year. I've also entered the TransGranCanaria 360 race, and the Northern Traverse."
Shane Finn, runner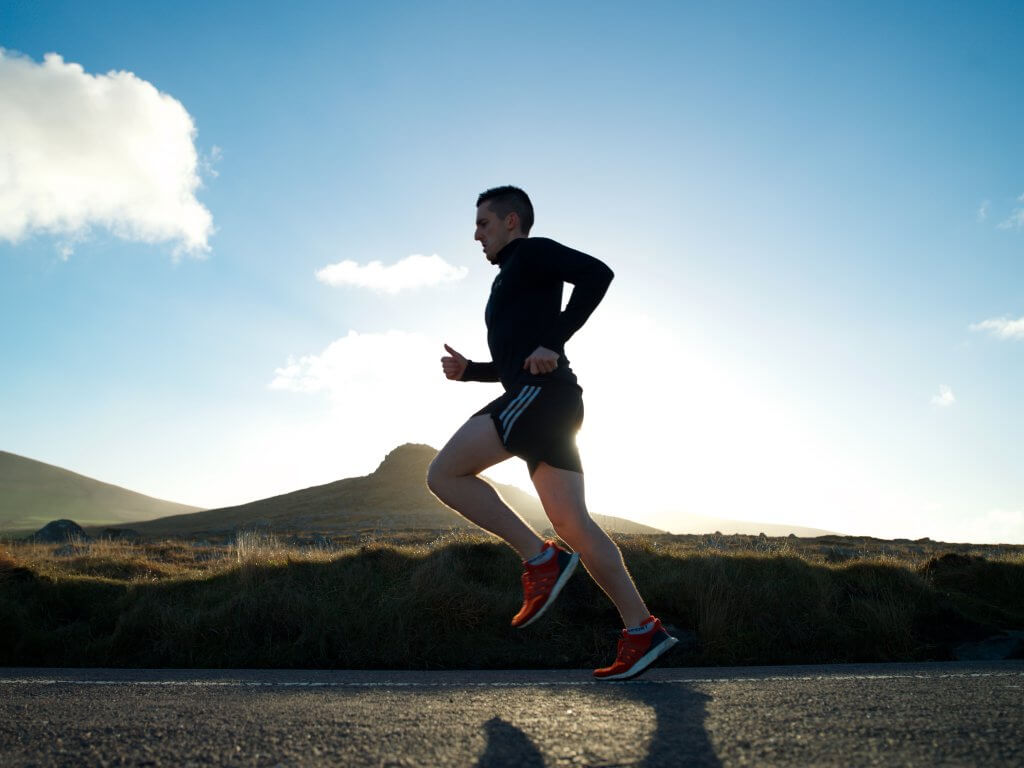 Dingle's Shane Finn has firmly established himself amongst the greats on the Irish endurance circuit. At just 25 years old, he has run 12 marathons in 12 days and over the summer he ran 24 marathons in 24 days. He has totalled 47 marathons in his lifetime, three full Ironman races (soon to be four as he's set to compete in IM Lake Placid in America this summer) and so far has raised an incredible €190,000 for Spina Bifida Hydrocephalus Ireland. All the while co-owning and running his own gym in Dingle called WK Fitness.
Shane ran his first marathon when he was 17, illegally. "You have to be 18 to run a marathon, but I lied about my age to get in. I raised €8,000 for Spina Bifida. I suppose I had kind of made the decision even when I was 17 years old to try and make a difference. My cousin Mary has Spina Bifida and I saw how tough life was for her and I was like, I can surely do something. I can run a marathon. I nearly died but I did it. I guess that was the spark really."
"For three days I'll run 50km and for three days I'll cycle 250km. That's six days and I'm going to do that six times!"
What started as one marathon quickly snowballed into 12, and then became 24.
He now has his eye on the number 36. In May of 2019, Shane will race across America in aid of Spina Bifida Hydrocephalus Ireland (SBHI) from California to New York City over 36 days. "So it's ultra-marathons and ultra cycles! For three days I'll run 50km and for three days I'll cycle 250km. That's six days and I'm going to do that six times!"
Shane continues to push those numbers up as he struggles to find his limit. Like so many others before him, running is his escape. "I was always very average; I always did ok at school and at sport and had a few friends. But I would have struggled with my confidence, being self-conscious and stuff. I found that running, it was something that I could just do for me."
Joe Barr, endurance cyclist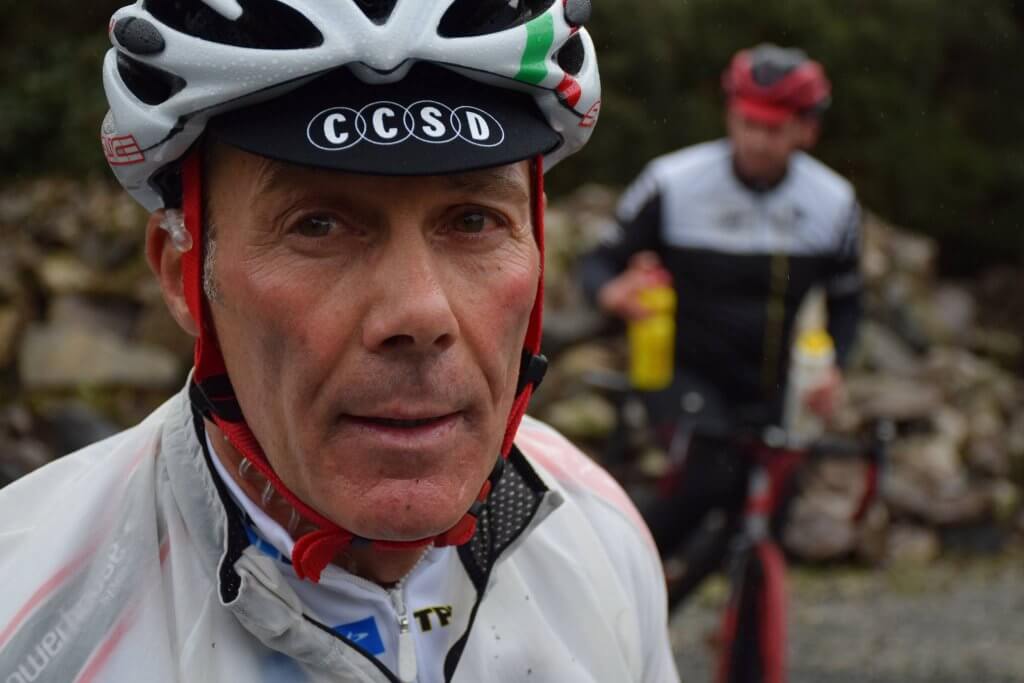 "Just on the bike, I'll call you in an hour," is the message that pops up on my screen when I try to contact Joe Barr. I blink and read the message again wondering how he is back in the saddle a mere two days after he smashed the record for riding 735 miles from Malin to Mizen Head and back again.
As soon as my phone rings an hour later, it's the first question I ask the 58-year-old endurance cyclist from Derry. "I get back on the bike pretty quickly to get the blood flowing through. It really helps with recovery," he explains.
Having watched a video of Joe on the finish line of his latest challenge, I can see he had left nothing out there, he was broken. "It's been a long year for me. It's been a big year, but we have the opportunity now to recover. That's why I was able to push myself right into the red. The internal fatigue takes a long time to recover from. We estimate that it will take three months to fully recover from this event," he explains.
Joe has not just completed at some of the world's toughest endurance events across the globe as part of the Ultra Cycling World Cup, but has also regularly taken his place on the podium. He finished second overall at the Silverstate 508, a 774km race in the US and third overall at the Race Across Italy, an 817km race. And he also looks set for overall victory at the Ultra Cycling World Cup, but won't find out for certain until mid-December.
As Joe waits to hear whether or not he will be crowned World Champion, I ask him if he actually enjoys the pain? "I enjoy cycling for sure. Do I enjoy the content of these races? It's pretty drastic and pretty extreme so I couldn't say I actually enjoy them. However, I really enjoy the aftermath. I enjoy the success that I've got for the team that I have."
Greg Callaghan, mountain biker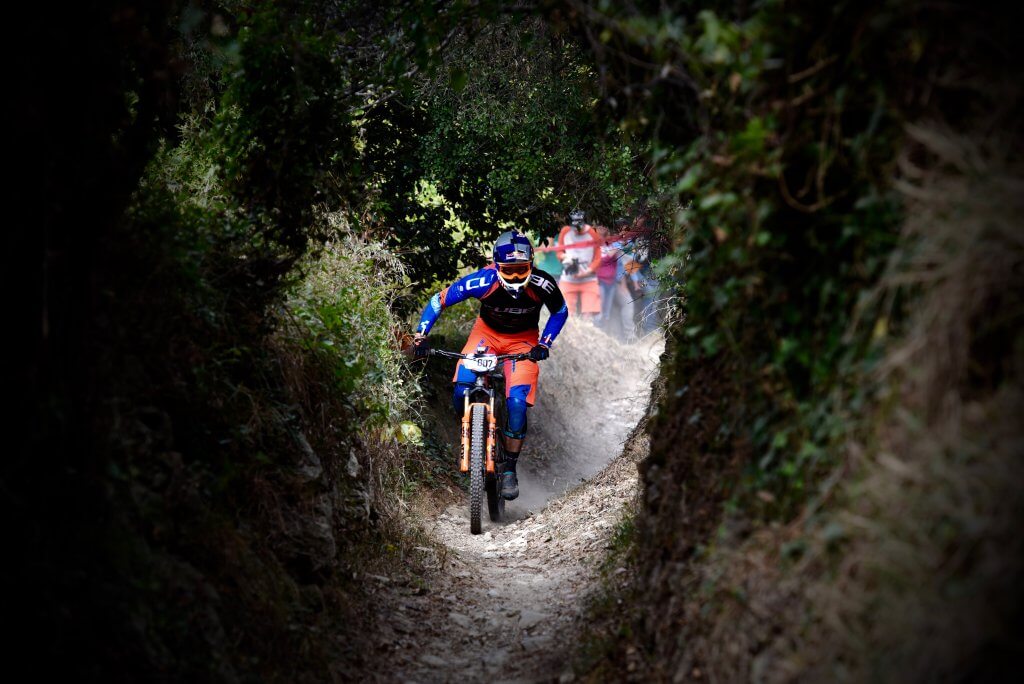 Two years ago, Greg Callaghan sat atop the shoulders of his ecstatic supporters, an Irish flag hanging proudly from his shoulders. He had just won the Emerald Enduro. The then 23-year-old seemed to have appeared from nowhere and overnight became a national hero. And it seems that the Dubliner, now 26, has just gone from strength to strength.
2017 was Greg's most successful season yet as he finished third overall in the Enduro World Series. "To stand on a World Series podium was a massive moment for me. It felt like it was years and years of build-up to get to that moment. And especially as Sam Hill was the winner. He is probably one of the most famous mountain bikers; he is a legend. To be beside someone like that made it even more special," says Greg of his achievement.
"It's mad, you'll be chatting with these guys like they are your friends and then you realise they are the guys you always used watch on the internet."
Now backed by global sponsors such as Cube and Red Bull, and considered one of the world's top riders, Greg has come a long way in two short years. "I have to pinch myself sometimes. The social aspect of enduro is massive. It's not like you are rivals; you actually become friends. You spend a lot of time together so you get to know everyone well. It's mad, you'll be chatting with these guys like they are your friends and then you realise they are the guys you always used watch on the internet."
However, Greg's success was no accident. Since his first experience at the Enduro World Series at the age of 16, he has had his sights firmly set on success. "My coach asked me after that first race why I wasn't World Champion. I was only 16. But he said to me that I had two arms and two legs, those guys who were winning weren't superhuman so there was no reason why I couldn't be up there with them."
So what can we expect from Ireland's top mountain biker in 2018? "I want to be World Champion. It's not an easy task but I know I can do it," says Greg.
Check out the nominees for the other categories in the Outsider Awards 2017:
You can also vote for the following categories now: 

Previous Post