Get entering to become a Just Eat dublinbikes ambassador, the prize is unreal!
Just Eat has launched a nationwide search for the Just Eat dublinbikes ambassadors. The lucky winners will get free takeaways for a year, tickets to the hottest events in Dublin and a year's subscription for Just Eat dublinbikes!
From city icons to hidden gems, top events to foodie festivals, the two ambassadors will be able to discover new cuisines and local favourites on the Just Eat app while sharing their experiences on social media. Just Eat hopes this will encourage more people to use Just Eat dublinbikes to discover their city.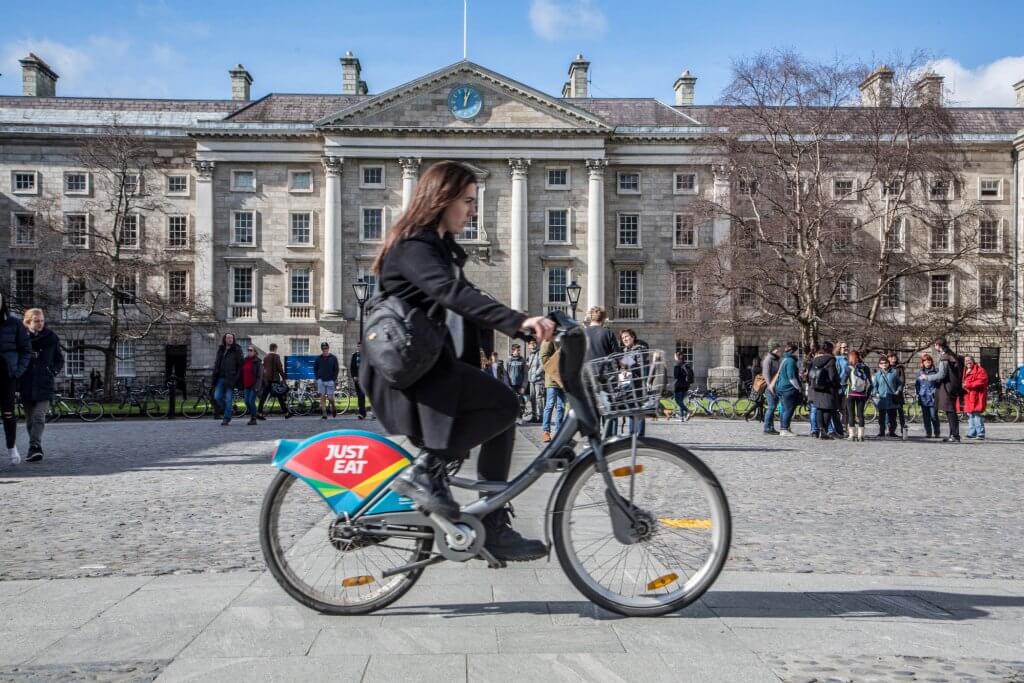 "This is a once in a lifetime opportunity for two social media savvy Dublin-dwellers to enjoy the best that Dublin has to offer in 2018. The ambassadors will have the chance to experience some of the biggest and best events Dublin has to offer including Taste of Dublin and The Big Grill Festival. They will also get a year's free subscription the Just Eat dublinbikes service, as well as free takeaway for a year on the Just Eat app. We can't wait to see all the entries and are looking forward to a fantastic summer season in partnership with our new Just Eat dublinbikes ambassadors," says Edel Kinane, Marketing Director at Just Eat.
The ambassadors need to be passionate about their city, social media savvy Dublin-dwellers and up for a laugh. To be in a chance of winning this incredible prize, submit a 30-40 second video here demonstrating how Just Eat dublinbikes has saved your bacon in the past.
To celebrate the launch Just Eat also ran a survey to find out some of the people of Dublin's favourite things.
The most iconic Dublin movie: The Snapper
Dubliner's favourite dish: The Spice Bag
Ireland's favourite landmark: Grafton Street
Dublin's favourite expression: C'mere to me
The best thing about living in the city: The ease of getting around using Just Eat dublinbikes or the Luas.
Visit Just Eat to submit your entry. Closing date for entries is 31 March 2018.
Like this? You should check these out: