Disappointing but unsurprising news has reached us that a dismal 8% of Irish beaches, harbours and rivers are "clean," according to a recent survey by Irish Business Against Litter. That's only four out of 50 areas surveyed that were deemed "clean to European norms".
The rising levels of rubbish are not only damaging to the environment but also run a risk of damaging the reputation of our thriving tourism sector, particularly success stories like the Wild Atlantic Way.
The IBAL study found Cork Harbour and Doolin Pier in Co Clare to be the worst offenders. While Salthill in Co Galway was the sole beach that came out trumps and was deemed clean.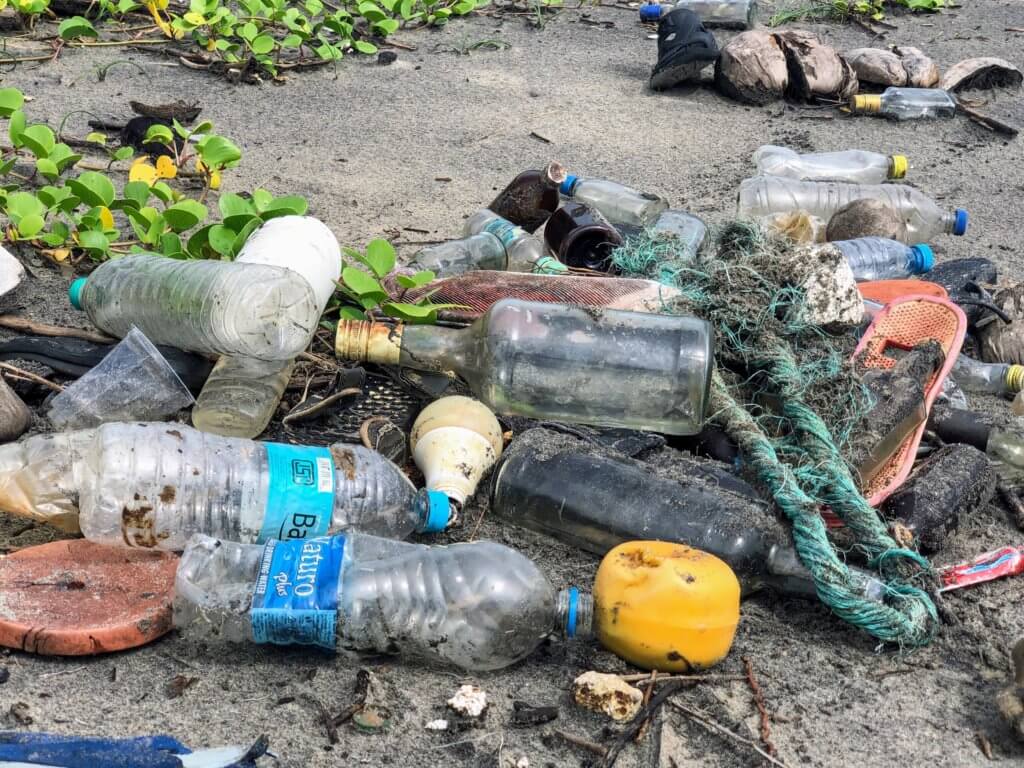 IBAL spokesperson Conor Horgan says, "We know the success of the Wild Atlantic Way is placing strains on infrastructure of various kinds. Litter is a likely consequence of this and one local authorities need to manage to ensure the appeal of the Way is sustained."
The now annual survey is set up in an effort to raise awareness and start the process of cleaning our coastal areas and waterways of litter.
"Aside from this commercial motivation, our research brings into focus the broader issue of marine litter and the need to stem the vast amounts of plastic and other litter which entering and killing our oceans," says Horgan.
The most common forms of litter to blame were plastic bottles, cans, cigarette butts and sweet wrappers, which adds "lasting, potentially irreparable damage to the planet".
Check out the full survey results below: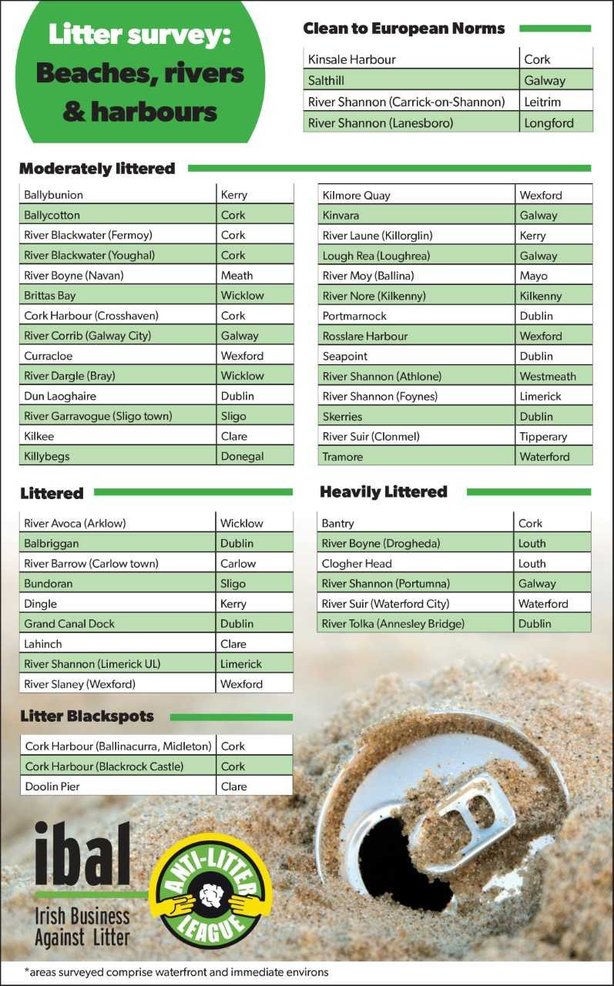 Like this? You should check these out:
21 of the Best Beaches on the Wild Atlantic Way
How the Most-Climbed Mountains Keep Their Slopes Clean
10 of the Best Walking Holidays in Ireland