A 70-year-old Chinese climber – with both his feet amputated – finally conquered the peak of Mount Everest, after four decades and five attempts. 
Chinese national, Xia Boyu, reached the peak of Everest on Monday morning – becoming the first double amputee in history to scale the 8,848-metre mountain from the Nepal side.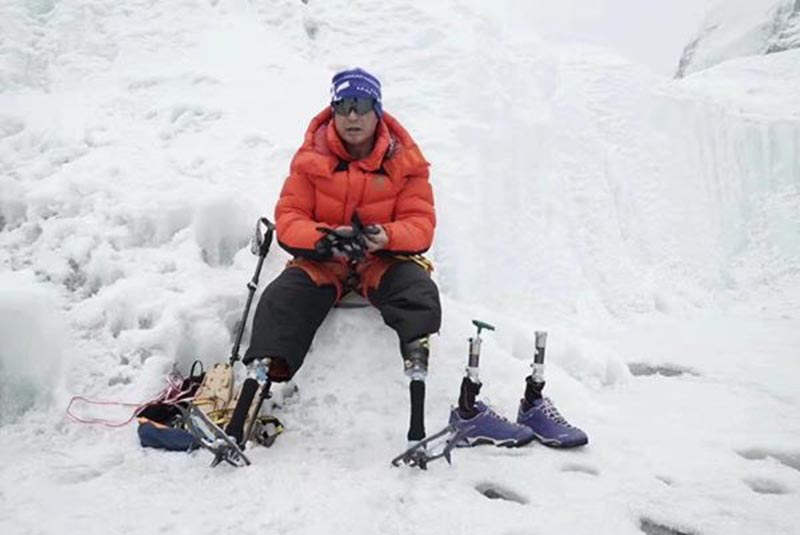 Xia lost both his feet due to severe frostbite during his first attempt to summit the peak in 1975, after lending a teammate his sleeping bag, not far from the top.
In 1996 both his legs were amputated from the knees down, after being diagnosed with Lymphoma, a form of blood cancer.
Ciarán Fitzgerald: Running 600km Coast to Coast for the ISPCA
Xia then tried to reach the top three more times, with the last one of them being in 2016 – having to end the ascent just 94 metres from the top, due to bad weather.
In December last year, the Kathmandu government announced a ban on solo climbers, blind people and double amputees – and Xia's longtime dream seemed lost.
When Nepal's high court overturned the ban the 70-year-old applied for a climber's permit, only weeks after it was revoked.
According to Xia's son, Cloud Xia, the climber made it to the top along with seven other members of his team at 8:26 am, Nepal time.
Like this? Then check these out:
By Elsa Anderling