Through meticulous planning, extensive rides, and bursts of imagination, cyclist Anthony Hoyte has figured out how to flawlessly combine riding and creativity using the Strava app.
Beginning a few years ago, Anthony decided to take up the hobby of creating Strava art. Using the app's tracking abilities, Anthony plans out specific routes in various cities that will create images on the Strava map after the ride is completed.
Last year, the U.K. native created a giant Strava art snowman just in time for the holidays, which he created by tracking his bike ride that spanned over 88 miles to outline the entire snowman.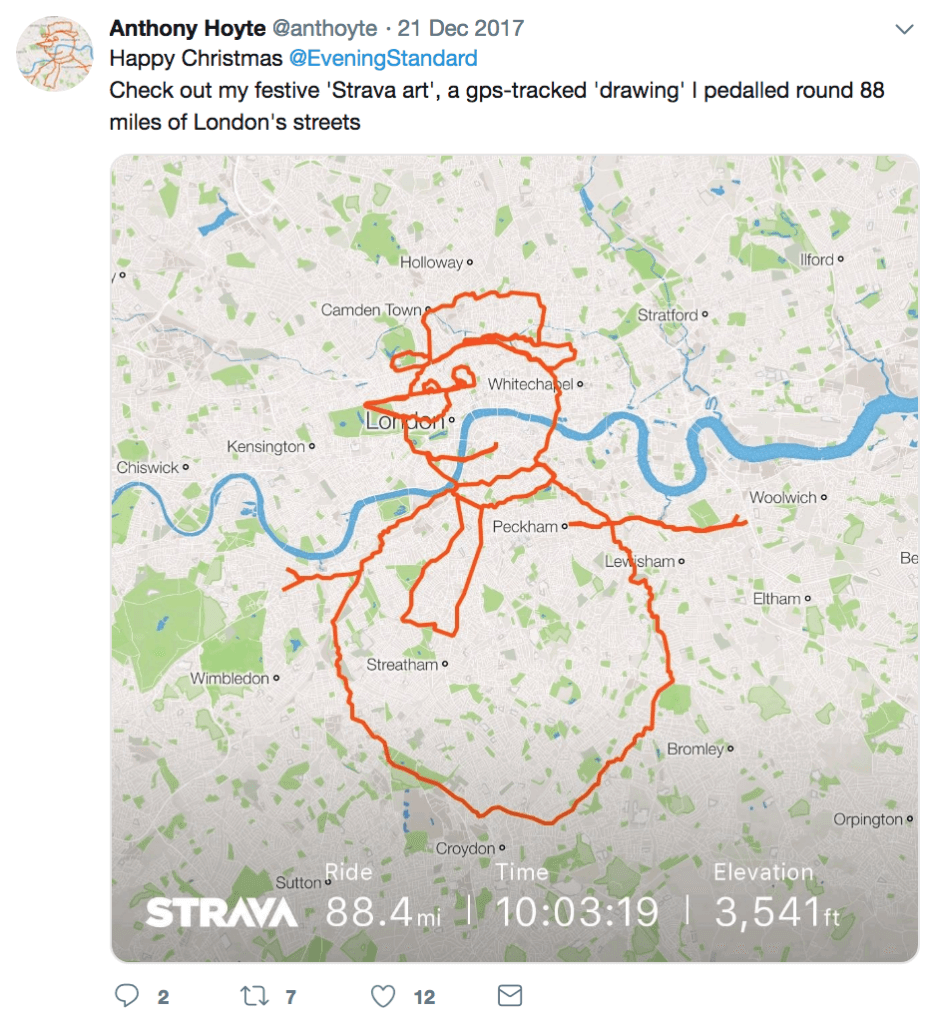 This year, Anthony hopped on his bike and took to the roads to create a massive Santa Claus drawing. He rode just over 40 miles to complete the image.
Since beginning his career in 2016, he's "drawn" many different pieces of Strava art, including scenes of birds, dogs, cats, and faces. His "Fowl Play 2" drawing took him over seven hours to complete, in which time he covered 51 miles and over 4,000ft of climbing. But, it paid off in the end. Anthony submitted this piece to the Bristol Cycling Festival Strava art competition and won first place for his art.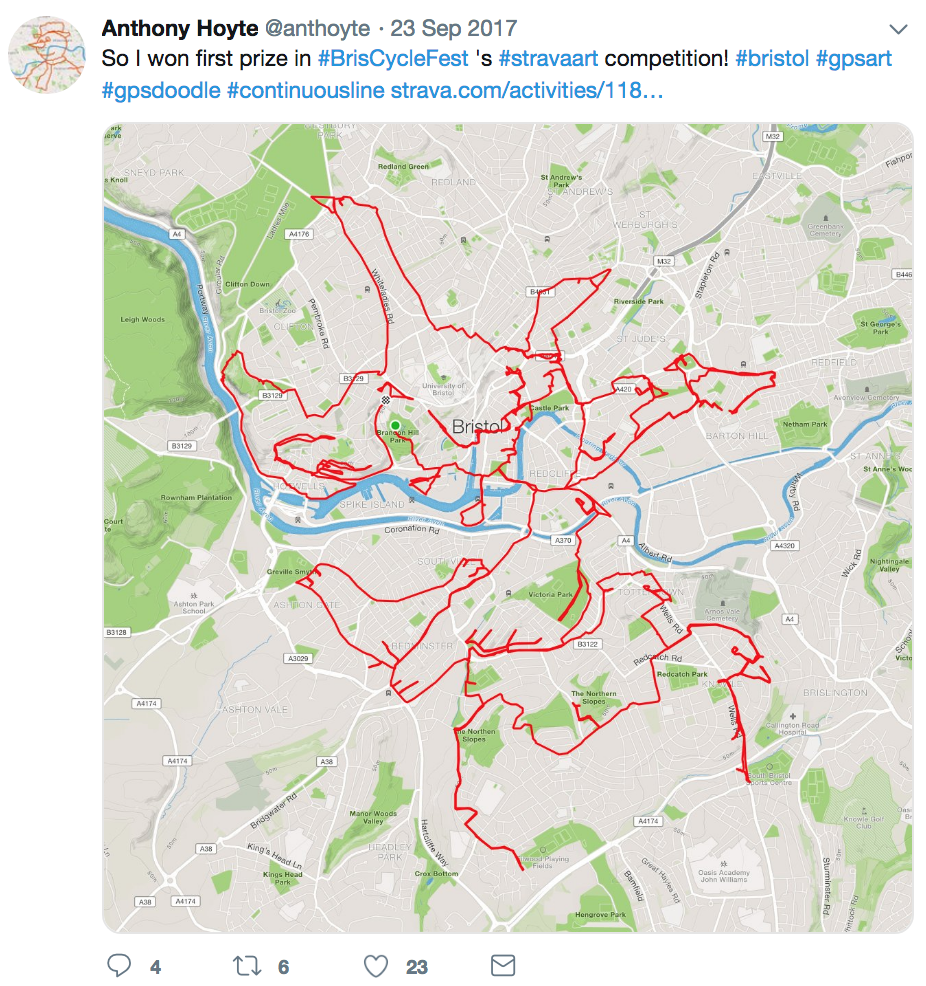 "I have a creative background. I trained as a designer, but I don't use that in my work, so I'm always on the lookout for creative outlets," Anthony said to Bicycling.com. "My first 'drawing' was pretty rudimentary, but I've kept at it, and I enjoy the challenge of trying to find them. If I can entertain others at the same time, great."
According to his interview with Bicycling.com, to plan his trips, Anthony studies online maps and looks for existing shapes in the roadways that could lead to an actual image. Once drawn out, Anthony plots his route on a GPS and stays true to the course, even if it means cutting across parks and university campuses.
"Wherever possible, I stick to the road pattern, although I do cut through parks and car parks, or even university campuses if I need to," said Anthony to Bicycling.com.
Check out our Hard as Nails podcast:
Like this? Check out these other articles: