We recently had the pleasure of climbing the little known Bristi Sea Stack in western Donegal. It was one of those grey-ish days that tempt you to stay in by the fire. However, we were so glad we didn't. Sea stack climbing we discovered is so exhilarating, fun and a heck of a lot easier than we could have ever imagined. Iain Miller from Unique Ascent also happens to be a perfect climbing companion. With a strong emphasis on safety, he also knows exactly how to create a really enjoyable day out.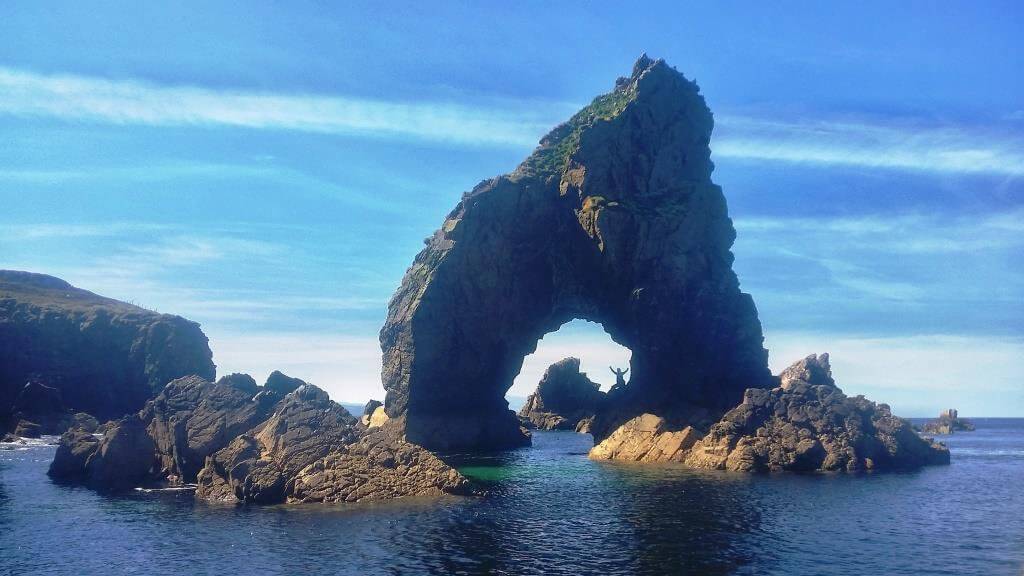 Here are 4 reasons why we reckon that everyone should give sea stack climbing a go. And if you still don't believe us, watch the video below and we guarantee you'll find yourself eager to get out there and give it go.
 1. It's a proper adventure
From the moment that you pop on your harness and helmet on dry land, you feel like you are on an adventure. And that's because you are. Hopping into Iain's little dingy, bobbing your way over to an isolated sea stack, setting up the ropes, climbing said sea stack and standing on the pinpoint at the very top admiring 360-degree views of the mind-blowing Donegal landscape is pretty hard to beat. in fact it is darn right mind blowing.
2. It is really safe
Iain Miller has been around the block. In fact, he one of the country's most accomplished climbers. And while those who are new to climbing might feel out of their comfort zone, you'll never feel unsafe.
3. It is suitable for all levels of fitness
You might think that sea stack climbing is reserved for the super fit and sporty amongst us, but it's not. We would encourage anyone out there looking to do something a little different and adventurous to give it a go.
4. Donegal is a great place for sea stack climbing
Bristi, as seen here, is just one of more than 60 stacks found along the Donegal coast. So if you do it and love it, there are plenty more stock to explore.
In this short film climbing guide, Iain Miller and visiting American Climber Eric Roden make a late afternoon ascent of the little known Bristi Sea Stack found in The Rosses area of western Donegal.
Like this? You should check these out:

Previous Post